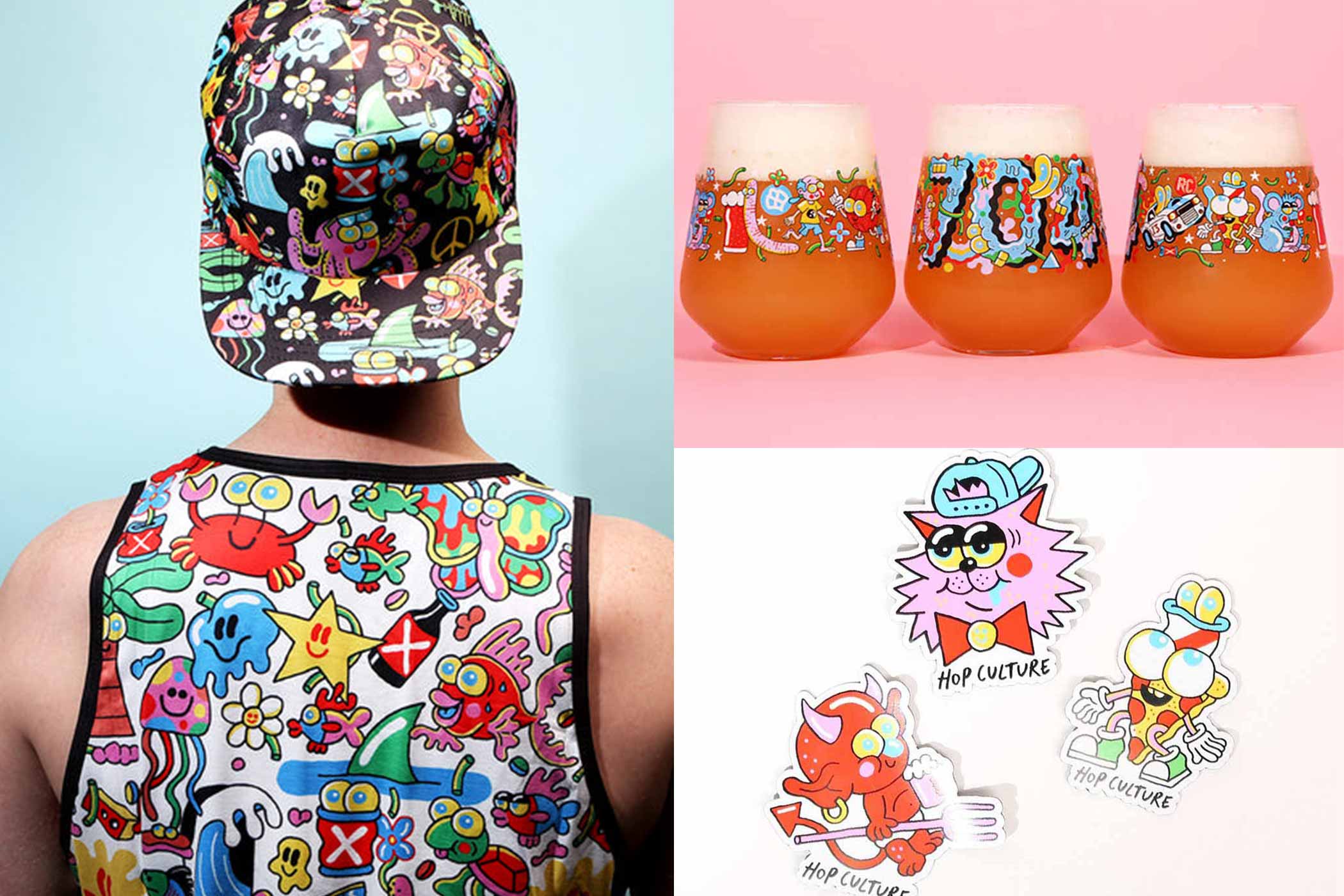 Photography courtesy of John A. Paradiso
If we were to make a list of the top five things the Hop Culture team loves, it would probably look something like this:
Craft beer
Craft coffee
Morning pastries
Records from little-known Indie bands
Merch
Now, in the past we've been known to sport a shirt or two from some of our favorite brewery merch lines such as Hudson Valley, Halfway Crooks, or Tripping Animals. Or drink from a glass we picked up at Dancing Gnome or Humble Sea. In fact, we love merch so much that we covered our picks for "The 14 Best Pieces of Brewery Merch" last year.
However, it might be time to toot our own horn because we pride ourselves on making our own line of pretty sweet glasses, tees, hats, magnets and more.
With that in mind, we reached deep into our own wardrobes, backpacks, dressers, and closets to find what the team thinks are currently our top seven favorite pieces of Hop Culture merch.
And because you're still reading this article, use code QUEERBEER22 for a limited time to snag 10% off everything in the store!
Our Picks for the 7 Pieces of Hop Culture Merch We Love the Most
Hop Culture Orchid Shirt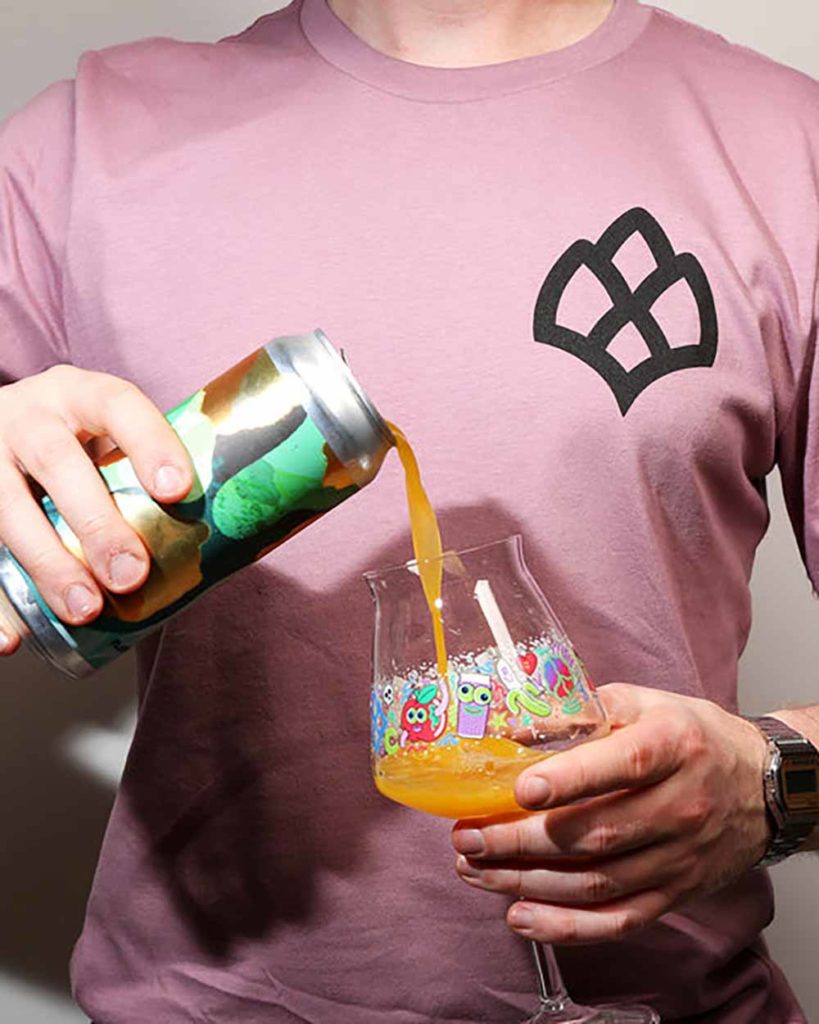 This could be one of the most comfortable shirts we ever made. We can confidently say that at least one person from the Hop Culture team wears this tee at least once a week (we've seen it in all our Zoom meetings!). Which makes sense because we took it back to square one with a simple take on the Hop Culture shirt. Now is your chance to rep your favorite digital craft beer magazine with a stylish, limited-edition, logo tee.
Bonus: Since this t-shirt happens to be a team favorite we currently put it on sale. Grab yours now!
Weird Fishes Hat and Tank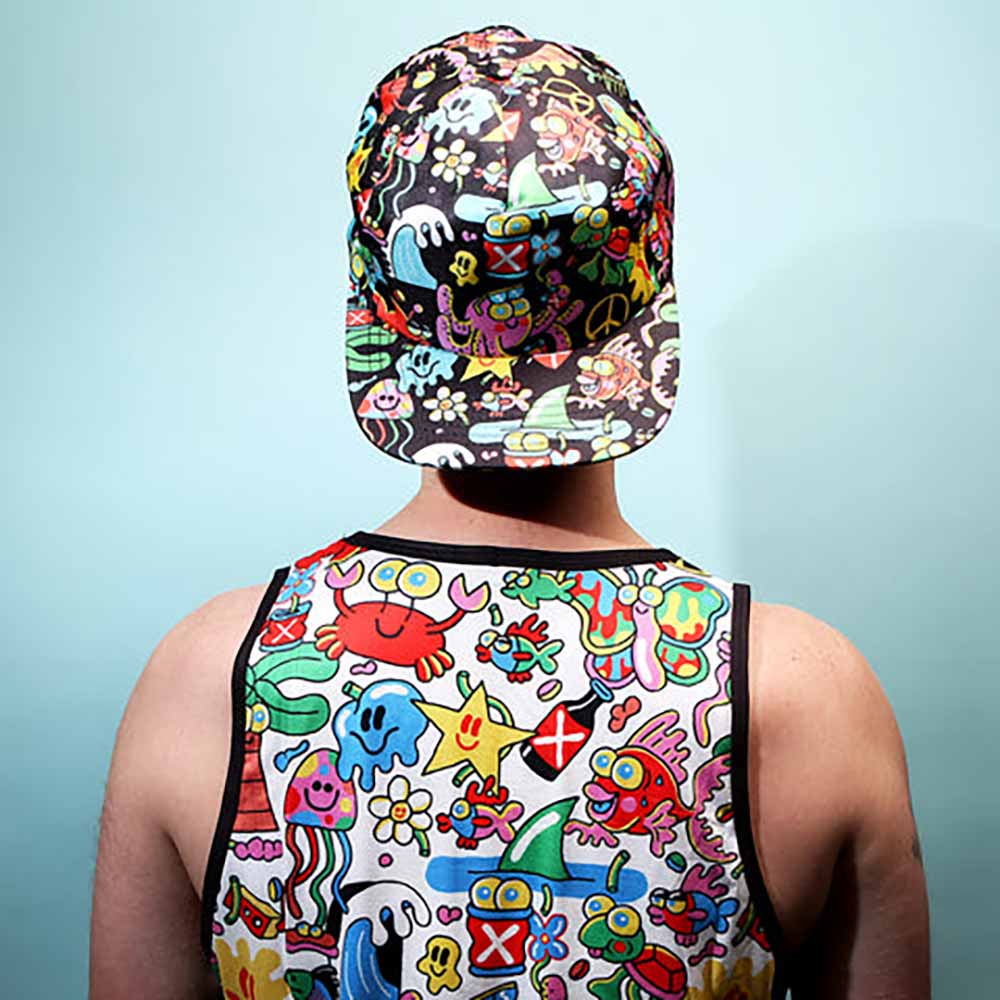 British artist Sam Taylor has accomplished more in his career than many designers dream about for a lifetime. By his third year of art school, he was already completing commissions for VICE Magazine and Death Skateboards. The past decade saw the addition of even more impressive names to his client roster: Nike, Warner Brothers, The Guardian, Nickelodeon, and—most recently—Hop Culture.
Over the past four years, Sam Taylor has drawn the majority of Hop Culture art, including most of Hop Culture's glasses, beer cans, posters, and apparel. Including our latest drop: Weird Fishes.
Although the Weird Fishes glass has already sold out (it looked like fish were actually swimming in your beer!), we still have the Weird Fishes tank and hat in stock. Both are perfect for the hot summer days ahead.
Fish remind us of many things: taking tropical vacations, going on trips to the aquarium, watching Jaws, or even just listening to that one Radiohead song. Regardless, you better hook one of these pieces of Weird Fishes merch before they're gone.
Hop Culture Coffee Mug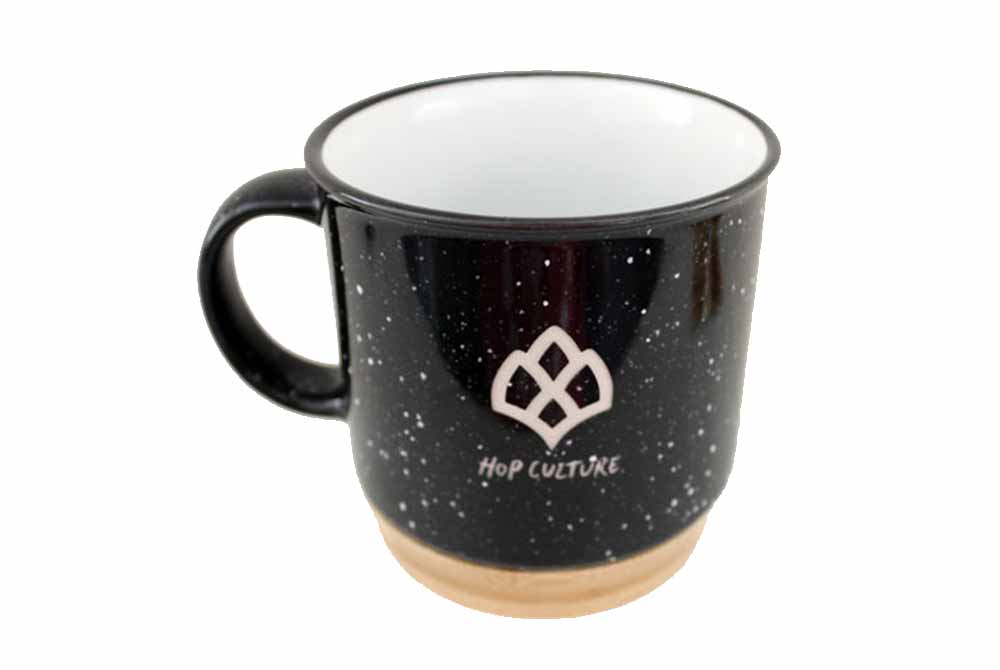 Remember how craft coffee showed up as number two on the list above of things we love the most? Some of you may recall how much the Hop Culture team loves coffee (we even started our own coffee club during the pandemic), so it made complete sense to finally make a mug to call our own. Premiering at our fifth annual women in craft beer festival Beers With(out) Beards, the Hop Culture Coffee Mug has since gone on to become one of our team's most cherished pieces of gear. This 15oz campfire mug has a granite design and bamboo base to stylishly hold whatever beans you wish to put in your cup of Joe.
Hop Culture Magnets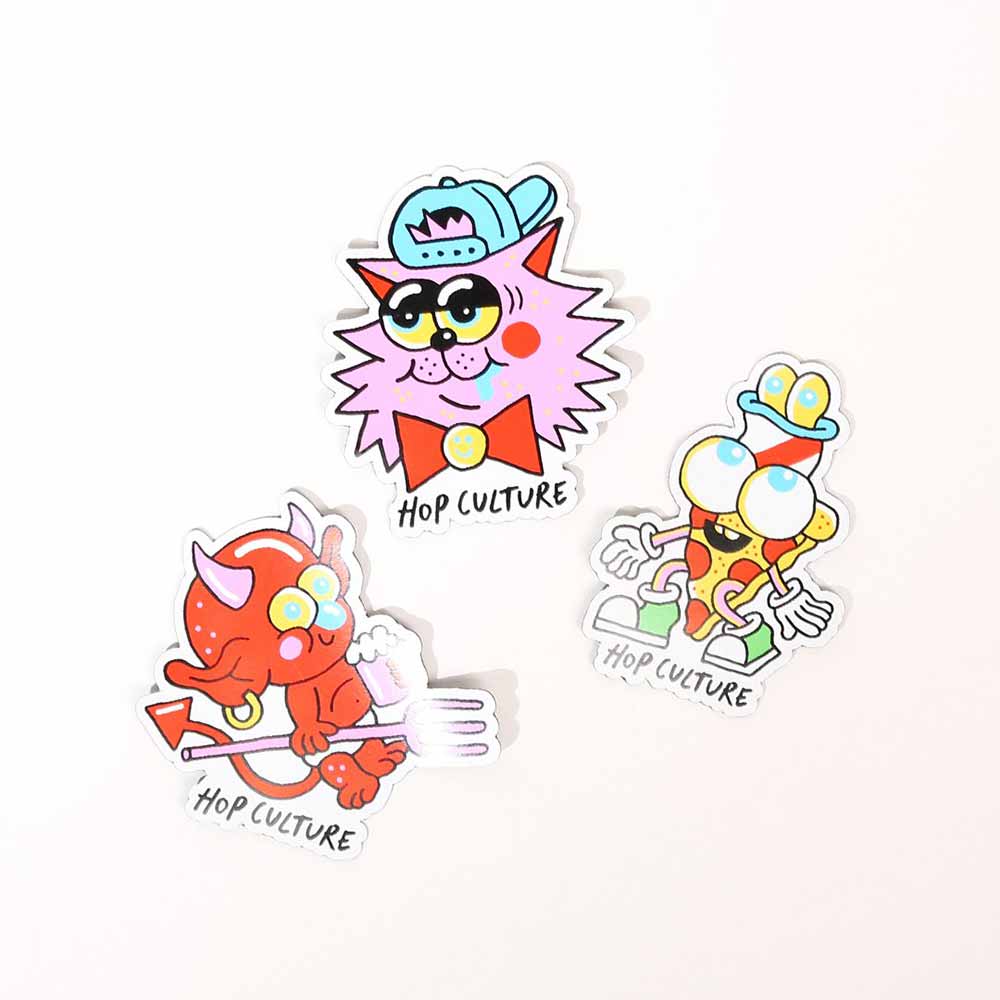 One of the perks of working at a craft beer magazine is that we receive a lot of care packages full of beer. Accordingly, we deploy one of the best beer fridges on the market to keep everything cold and comfortable. With that in mind, we wanted to make a little something to give our beer fridge some pizazz. Because some of our best Hop Culture merch comes in small packages.
Designed by our favorite British artist Sam Taylor, there are three quirky, fun options to choose from: Collect 'em all!
Pizza + Beer – Is there a better combination? Perfect for holding up your "Save the Dates."
Little Devil – Because the last year has been just a little devilish, right?
Cat – The Hop Culture team loves animals. Especially ones that wear hats. Put one of our favorite feline friends on your beer fridge!
Hop Culture 2022 Beers With(out) Beards Glass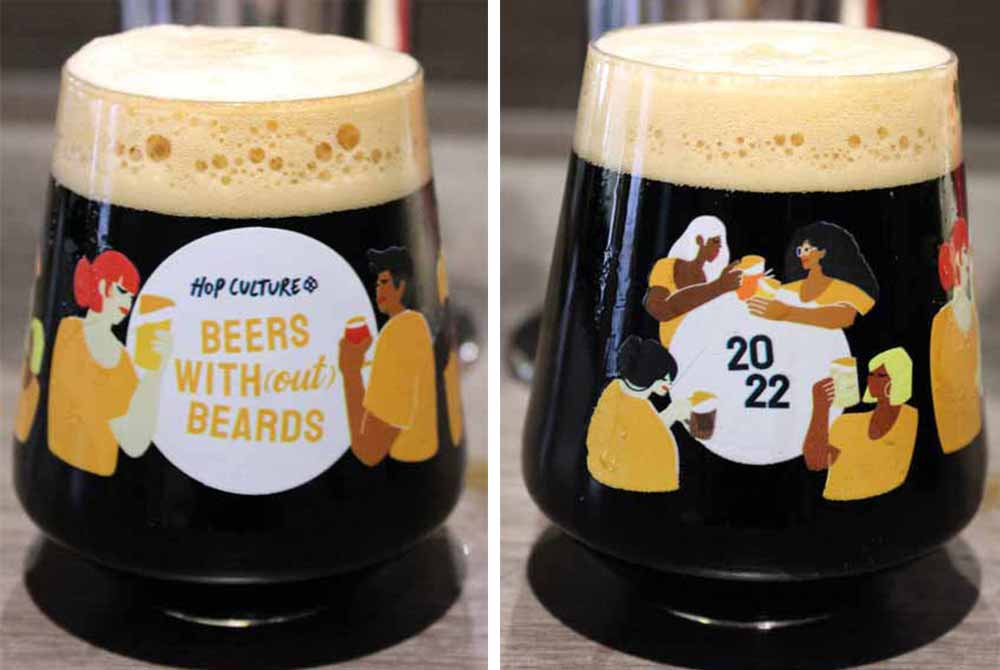 In 2018, Hop Culture Managing Editor Grace Weitz conceptualized the first Beers With(out) Beards as part of her graduate school thesis capstone project at NYU. And over the past five years, this celebration of women in beer has grown to attract thousands of attendees and showcase over seventy-seven women-led breweries. Additionally, the fest has featured over thirty-five events highlighting the achievements of women across all aspects of the alcoholic beverage industries.
To commemorate this year's event, the Hop Culture crew designed an exclusive limited-edition tumbler. On the glass you'll find a bevy of women of all sizes, shapes, and colors enjoying a pint of beer together. It's a beautifully designed glass meant to inspire and empower women drinking and working in beer.
Hop Culture 704 Glass
Welcome to the Queen City! Hop Culture's 704 Glass, designed by artist Sam Taylor, is a love letter to Charlotte, NC—home to the NASCAR Hall of Fame, the Hornets, and a pretty great beer scene. The 704 glass was originally released in early 2020, but due to high demand, we brought it back.