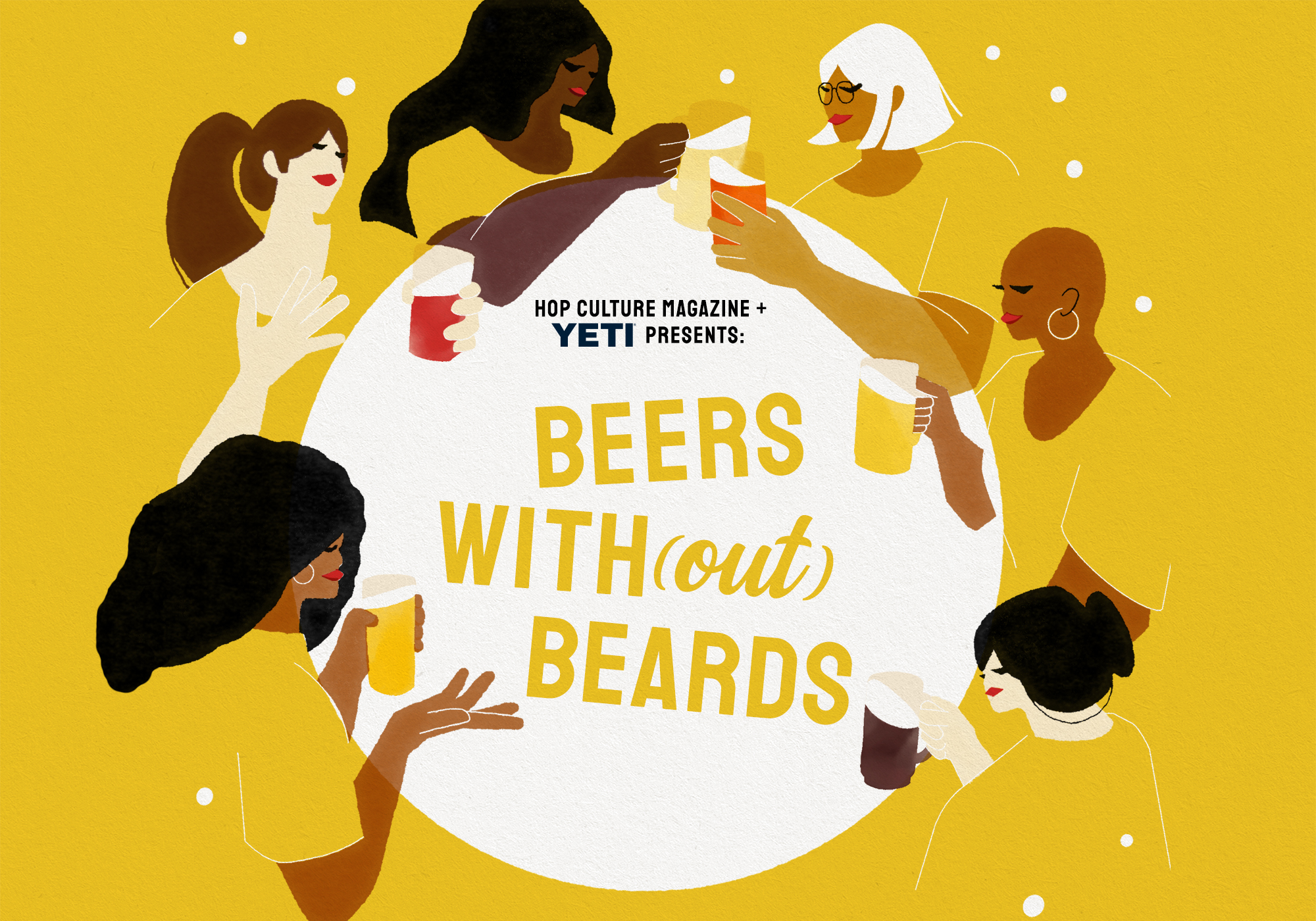 Poster Art Courtesy of Kailah Ogawa
Editor's Note:
The schedule is subject to change. You can tune in to the festival livestream here.
The day is almost here for The Hop Culture x YETI Presents Beers With(out) Beards Festival 2021.
With the festival just around the corner check out the full schedule of events below. The schedule is subject to change so be sure to check back to plan out your entire drinking schedule on Saturday, September 18th. If you want more details about the festival, click here.
What Is the Schedule For Beers With(out) Beards?
The festival will be live-streamed on Saturday, Sept. 18th, 2021 starting at 1:00 PM EST. You can access the livestream here or tune in to the embedded video below.
Below is the schedule of events for the festival. All times are in EST.
1:00 PM – Welcome! Opening toast with our hosts Grace Weitz (she/her/hers), Managing Editor at Hop Culture and Untappd, and Brittany Burke (she/her/hers), Manager of Event Operations at Untappd.
A quick hello from the Hop Culture and Untappd teams.
1:10 PM – Guided Beer Tasting with Rhythm Brewing Co.'s Unfiltered Light Lager
When she's not running a salsa dance studio, Rhythm (get it?) Brewing founder Alisa Bowens-Mercado crafts lagers inspired by her grandmothers, who loved good, crisp beer. Bowens-Mercado, aka "Lady Lager," also holds the distinction of being Connecticut's first black woman brewery owner. The Rhythm Unfiltered Light Lager is an instant classic! Smooth, crisp, clean, and refreshing, Light Lager is light in calories, not in flavor And Bowens-Mercando will continue to brew to the beat of her own drum.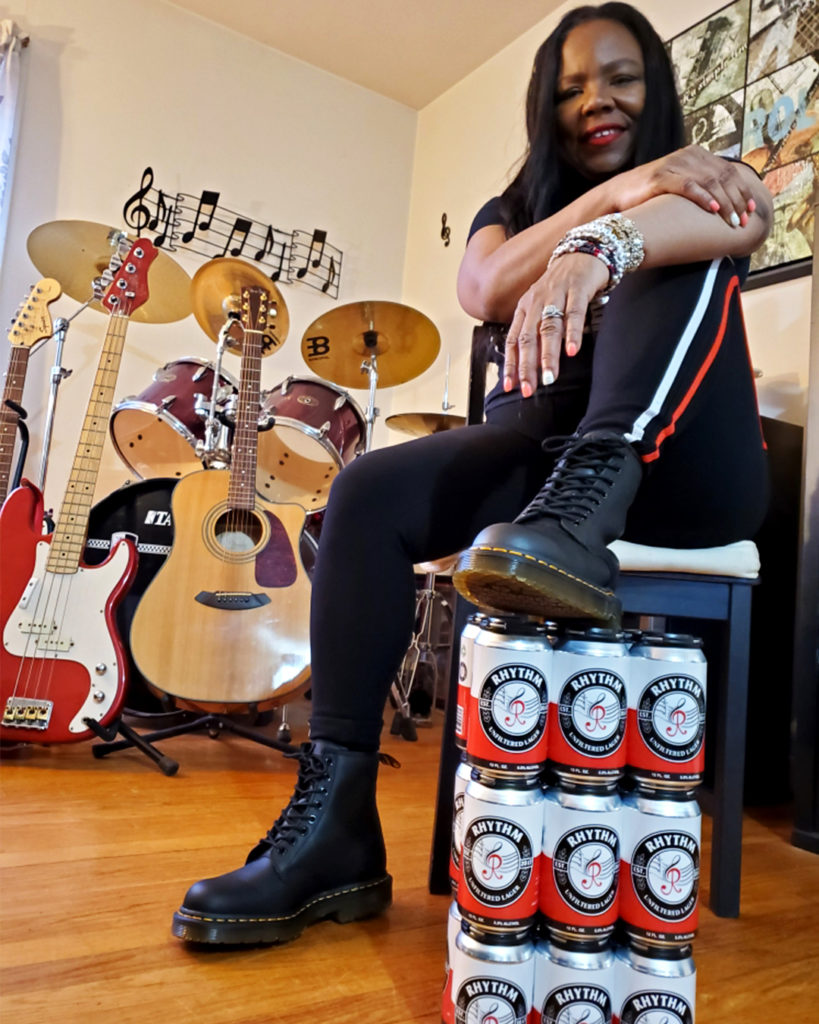 1:20 PM – Guided Beer Tasting with Samuel Adam's Wicked Hazy
Wicked Hazy is super juiced to give you haze for days. A one-two-three punch of pineapple, mango, and peach will wake you up while a smooth, silky finish brings you back sip after sip.
1:30 PM – How to Take your Passion Pro Panel Presented by Samuel Adams
Samuel Adams brewer and Director of Partnerships Jennifer Glanville leads a discussion with women who have turned their brewing passion pro. Since 2008 Boston Beer Co. has pioneered programs that create a more inclusive, equitable, and just craft beer industry. The brewery's Brewing the American Dream initiative in partnership with Accion Opportunity Fund has provided more than 3,200 loans totaling $65 million to food and beverage businesses across 39 states, creating or retaining more than 9,000 industry jobs, and providing free business coaching to over 12,000 entrepreneurs. This year's Brewing Experienceship winner, Kate Russell, founder of Hopkinsville Brewing Co. has incredible story to share along with Beny Ashburn, CEO and Co-Founder of BIPOC-owned Crowns & Hops Brewing, and Alisa Mercado, Founder of Rhythm Brewing Co., the first black-owned brewery in the entire state of Connecticut.
2:30 PM – Guided Beer Tasting With Crowns & Hops BPLB
Crowns & Hops in Inglewood, California, is not only woman-led (shoutout Beny Ashburn!) but also Black-led as well. Along with partner Teo Hunter, Ashburn is on a mission to close the gender and racial gap in craft beer. We've been so impressed with Ashburn and Hunter that we named Crowns & Hops our best new brewery of 2020. And it's programs like their 8 Trill Pils Initiative, a $100,000 grant for Black-owned craft beer brands, that ensure us Ashburn and Hunter will be launching more groundbreaking initiatives (and beers) in the near future. Most recently, the duo launched an equity crowdfunding campaign called "Own Crowns" to raise money for a new flagship restaurant and brewpub.
BPLB DDH IPA features a combo of El Dorado and Motueka hops that equals dopeness in a can. Double dry hopping the original BPLB recipe with Idaho 7 hops adds additional dankness while maintaining that crucial juiciness.
2:45 PM – Tips on Tasting Beer Presented by Allagash + a Guided Beer Tasting with Allagash's Two Lights
Allagash is committed to supporting and empowering women in the brewing industry and is proud to have female leadership in departments across the brewery. Join the Allagash team as they lead us through a workshop on Tips on Tasting Beer, which will show us how to use all five  of our senses to make the most out of tasting beer.
Including Allagash's Two Lights, a beer-wine hybrid brewed with Sauvignon Blanc Must and fermented with Lager and Champagne Yeast.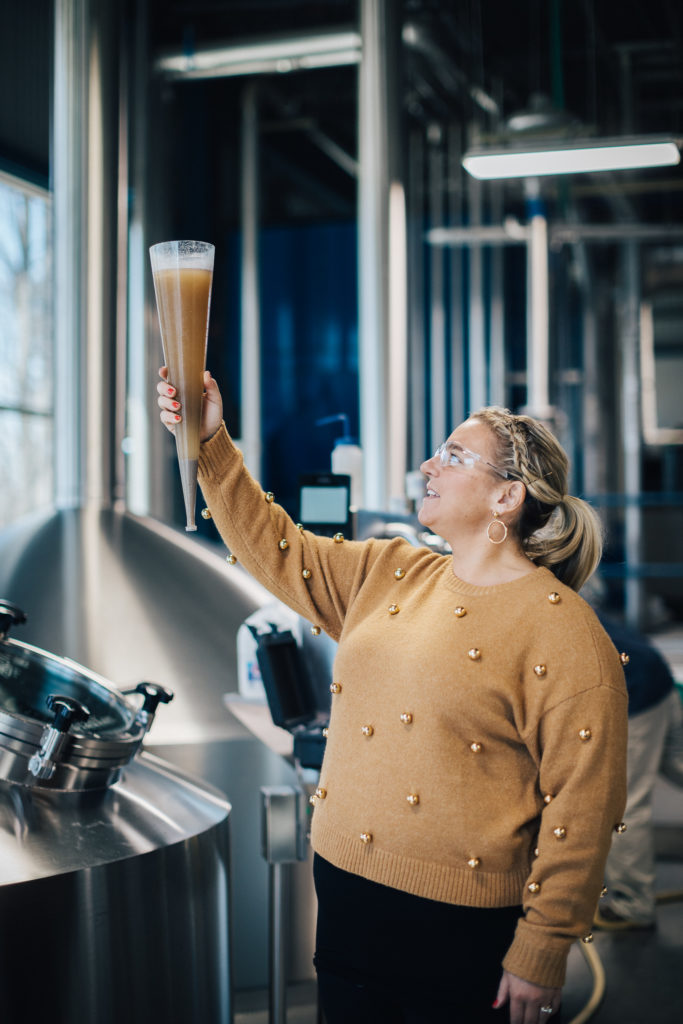 3:15 PM – Beer Content Creation Workshop Presented By Two Roads Brewing Co. + Guided Tasting with Area Two Experimental Brewing's Pineapple Sour D
Want to learn how a brewery earns all those double taps on its Instagram? Interested in the tips and tricks to get the perfect beer pour shot? Join Kat Manning, Social Media & Content Creator at Two Roads Brewing Company who will show us how she crafts all the amazing beer pics you see on the brewery's IG pages (Psst…like the one below👇👇👇).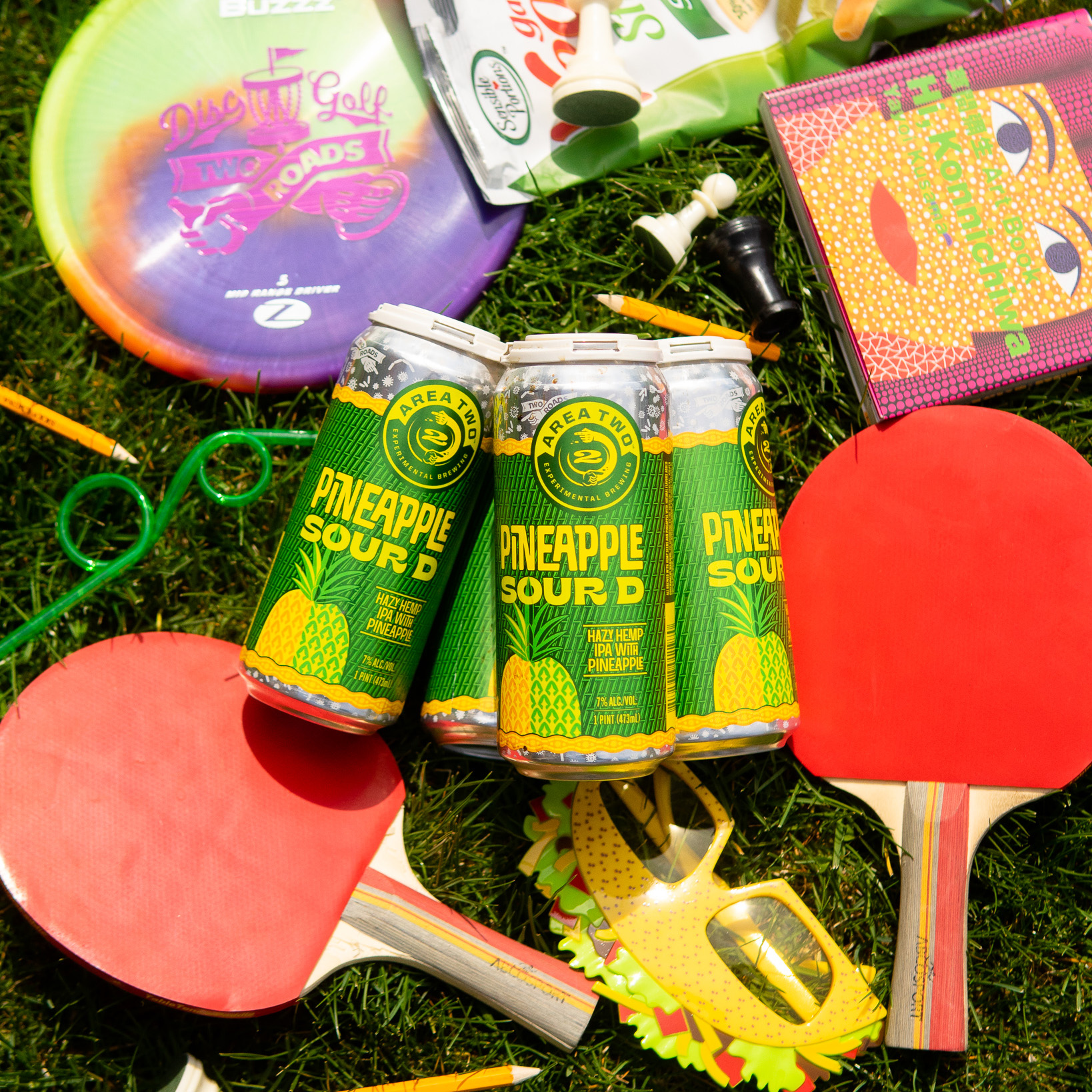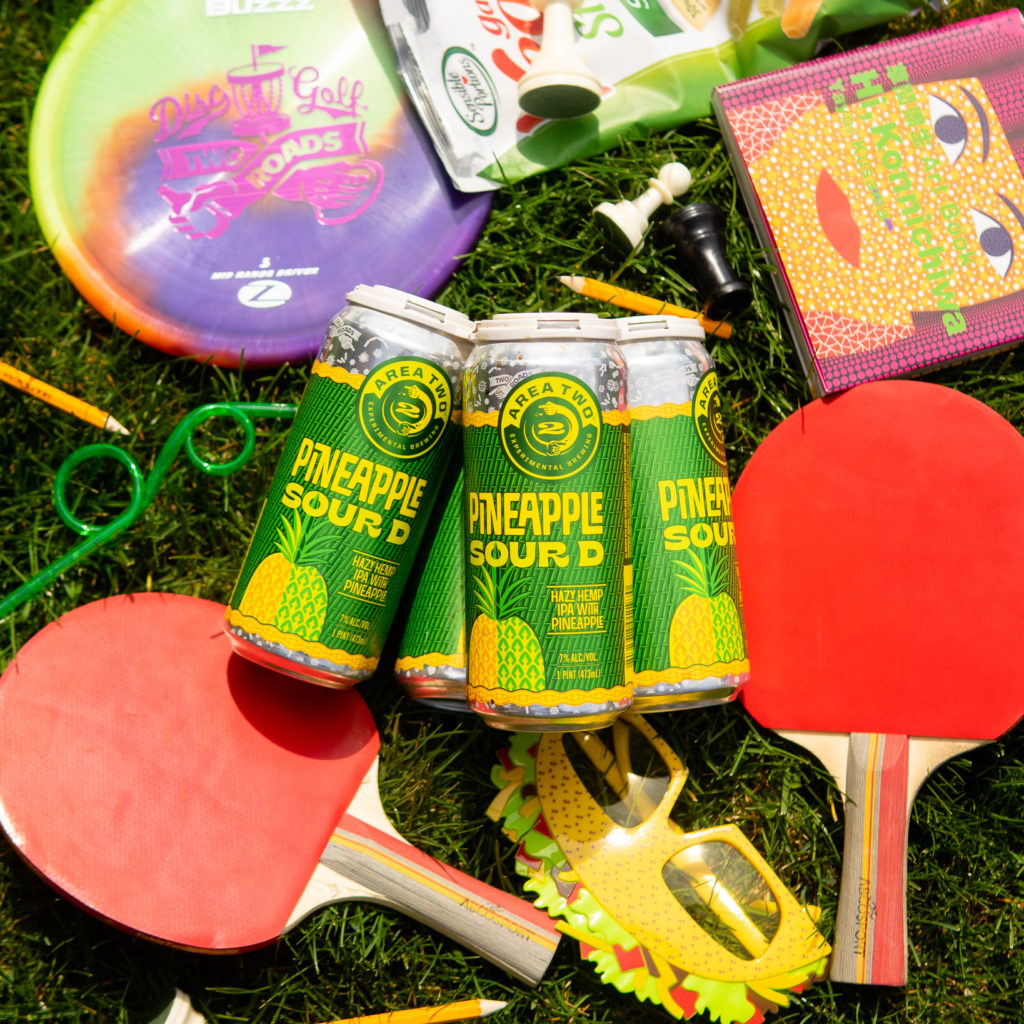 This workshop will feature a variety of beers including one from Two Road's innovation hub, Area Two Brewing called Pineapple Sour D, a hazy, juicy IPA brewed with pineapple, hemp hearts and terpene extracts. It's a total trip! Dank hemp aroma greets the palate and is followed by a hazy cloud of tart pineapple balanced by a soft, kushy mouthfeel and smooth hop bitterness. A heady brew you can crush til it's cashed!
3:55 PM – Guided Beer Tasting with Japas Cervejaria's Fuji
An all-star team of Brazilian women of Japanese descent, Japas Cervejaria began when Fernanda Ueno, Maíra Kimura (who joined us last year during BW(O)B for a Women in Leadership Roundtable), and Yumi Shimada decided to open a gypsy brewery. The name Japas Cervejaria actually comes from a Brazilian slang term for a person from Japan. With that in mind, this triple-threat brewery breaks through so many boundaries and barriers in the industry. Since launching in 2016, the three women have brewed creative works from an American pale ale with Japanese Sorachi Ace hops and wasabi to imperial porters made with rice and witbiers including ginger and orange zest. An amalgamation of heritage and culture, Japas Cervejaria breaks the mold at the forefront of innovation in craft beer.
With this beer Japas Cervejaria turned Mount Fuji, Japan's greatest symbol that inspires from cartoons to art pieces, into a beer. Paired with a common Brazilian ingredient of the same name, the Fuji apple, this beer is refreshing and tart.
4:10 PM – Keynote Conversation Presented By YETI featuring Mariah Calagione, Co-Founder of Dogfish Head and Social Impact Leader at The Boston Beer Company
4:50 PM – Guided Tasting with King Canary Brewing Company's Chirps Up
For Andrea Gravina, Co-founder of King Canary Brewing Co., running the brewery has been a story of tenacity and courage. Andrea opened the North Carolina-based brewery with her husband Matt Gravina in the late spring of 2018. With a focus on family and creating an environment where anyone can feel welcome on Lake Norman outside of Charlotte, NC, the brewery flourished. Matt handled the brewing while Andrea executed all of the branding design and layout. In the summer of 2019 Matt unexpectedly passed away in his sleep while visiting his late father, who was battling cancer, and his mother in Florida. Andrea and her mother-in-law stepped into the role of active owners, steering the new business through the perils of the COVID-19 pandemic, less than six months after Matt's passing. We're honored that King Canary will be joining us for this year's festival.
Chirps Up is a hazy IPA brewed with a blend of malts and oats for a soft rounded mouthfeel. An abundance of Citra and Cashmere hops create an explosion of juicy citrus aromas, while toasted coconut rounds out our tropical, citrusy IPA.
5:05 PM – Recipe Development Panel Presented by YETI and Hosted by Averie Swanson, Founder of Keeping Together
Former head brewer at Jester King and current founder of Keeping Together leads a panel on a discussion on recipe development.
5:45 PM – Guided Tasting with TALEA Beer Co.'s Wheels Up
The lady-duo of Tara Hankinson and LeAnn Darland have been cranking out beer from their startup brewery since 2019 when both left their corporate jobs in tech and media to start a business in craft beer. But this past March the pair took a new step, opening up their very own taproom in Williamsburg. BW(O)B vets, Hankinson and Darland have been on our radar for the last two years. So much so that we named TALEA (a mash-up of their first names–Tara and LeAnn) one of the top 40 women-owned breweries in the country. We love TALEA's fruit-focused sours and hazy IPAs. A full-bodied hazy IPA, Wheels Up includes oats and lactose for a smooth, silky body. Double dry hopping with Motueka and Nelson Sauvin hops creates aromas of gooseberry and ripe guava and flavors of papaya and mango.
6:00 PM – Guided Tasting with Outer Range Brewing Co.'s Steezy DDH
Outer Range is about  as Colorado as it gets. They even printed a trail map on one of their can designs! Founded by husband and wife team Lee and Emily Cleghorn, Outer Range is known for doing two things exceptionally well: Belgian beers and hazy IPAs. Steezy DDH IPA features Mosaic and Nelson Sauvin hops for an epic IPA with notes of blueberry, peach, and white grape.
6:15 PM – Workshop on Beer and Brewing Sustainability Presented by Chart Industries
Chart Industries, known industry wide for its frost-free, vacuum insulated, liquid nitrogen equipment has teamed up with us to host a panel about how to make brewing more sustainable. Led by Jill Evanko, President and CEO of Chart Industries, the panel will chat about the steps we can take to make the craft beer industry better for the environment. 🌲🍻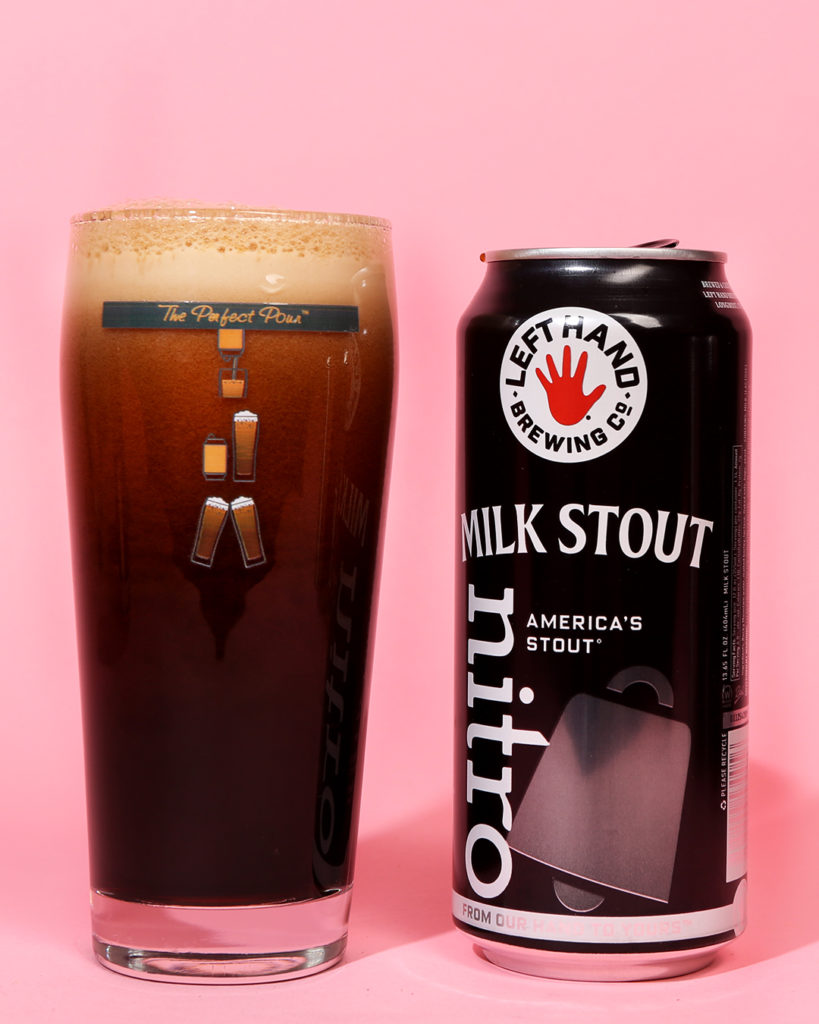 6:45 PM – Guided Tasting with Russian River Brewing Co.'s Pliny the Elder
Few American breweries have the same reputation as Russian River Brewing Company, founded in its present incarnation by Natalie and Vinnie Cilurzo in 2004. According to legend, Vinnie brewed the world's first commercially available double IPA back in the mid-nineties when he worked at Blind Pig Brewing, and Russian River undoubtedly helped kickstart the sour revolution. The Santa Rosa, California, brewpub has become a mecca for the craft-minded, who come from all over the world to try Russian River's renowned sours and IPAs. Come February (in a non-COVID year), they line up around the block for Pliny the Younger, one of craft's most storied beers. For BW(O)B Natalie and Vinnie will be adding Pliny the Elder in 510 mL bottles to your beer box! Brewed with Amarillo, Centennial, CTZ, and Simcoe hops. Pliny the Elder is their classic Double IPA, well-balanced with pine, resin, and citrus hop aromas with a lingering, dry finish.
7:15 PM – Closing Toasted Presented by New Belgium Featuring a Tasting of Fruit Smash Hard Seltzer
Sip through New Belgium's newest hard seltzer Fruit Smash!
Say bye to your basic seltzer and say hello to Fruit Smash Hard Seltzer. This past spring New Belgium released its own lineup of hard seltzers that feature real fruit juice and natural flavors. Available in three smashing flavors including Pink Lemonade, Tropical Punch, and Berry Blast, Fruit Smash offers drinkers a refreshing hard seltzer that leaves the funky aftertaste behind. Fruit Smash is gluten free with only 100 calories, 0.1 gram of carbs and zero added sugar. Sitting at 4.7% ABV you can comfortably pop open a can or two and smash guilt-free. Kick back & smash!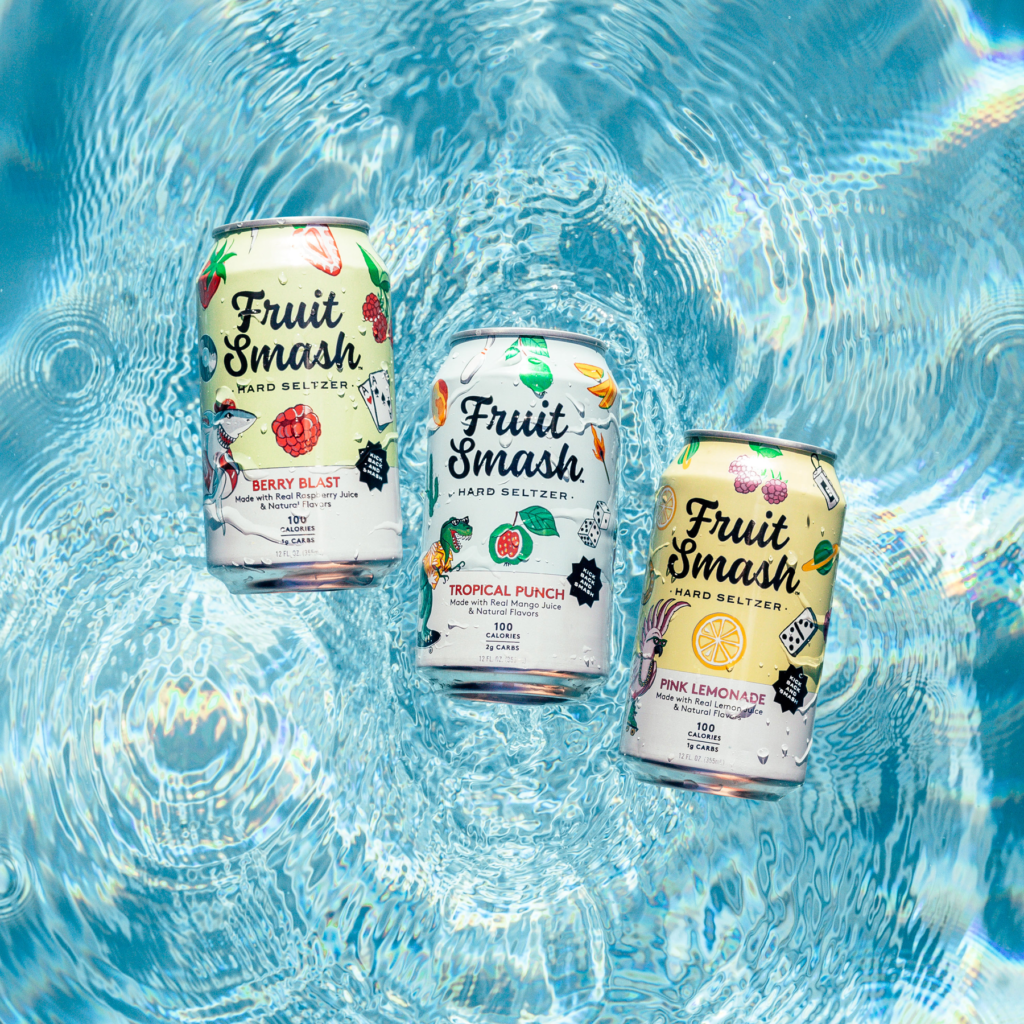 7:30 PM – End of Broadcast Day
Liked this article? Sign up for our newsletter to get the best craft beer writing on the web delivered straight to your inbox.