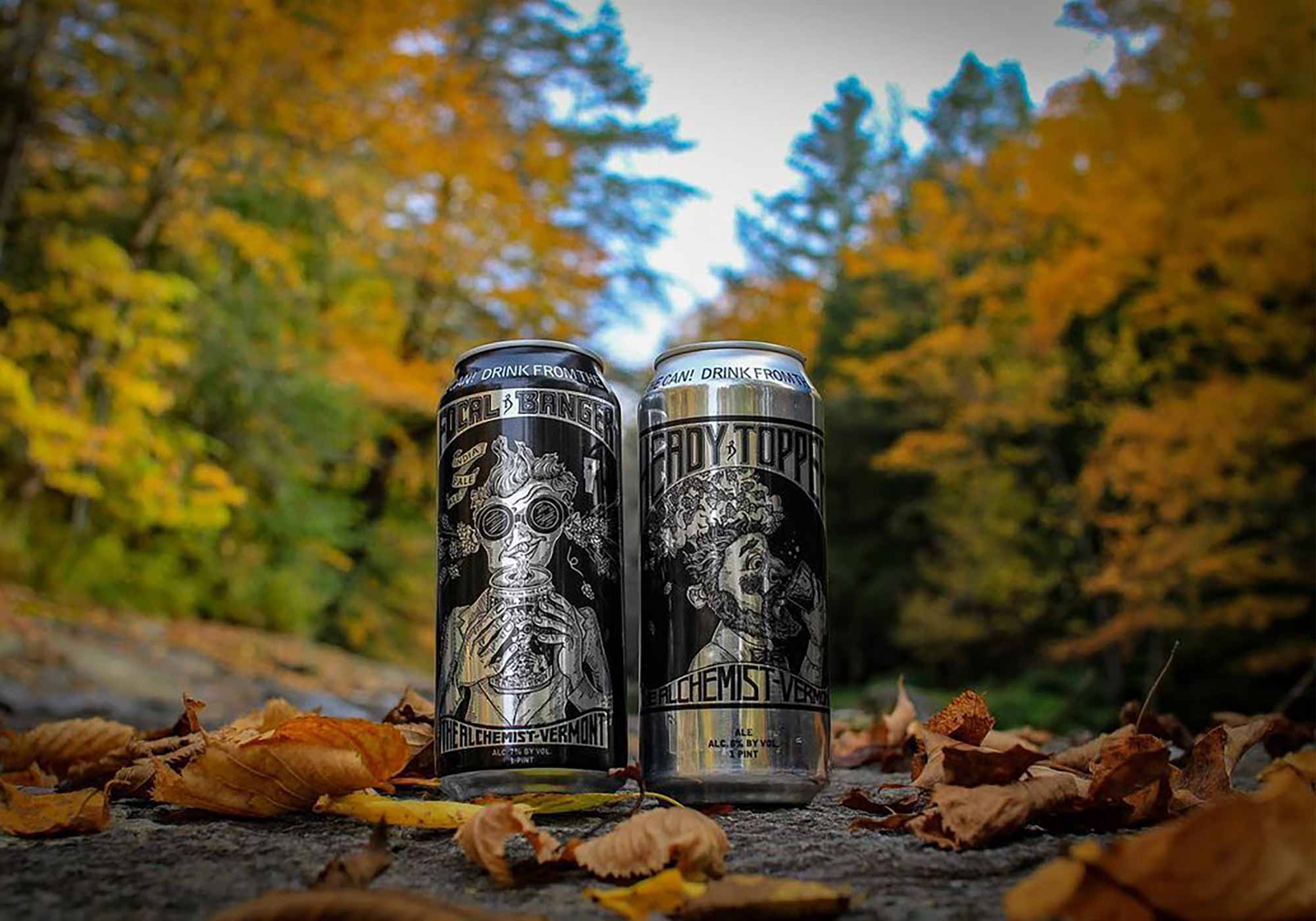 Photography courtesy of The Alchemist
Some states in the United States have been considered craft beer destinations for a long time. Places like California, Oregon, Michigan, and Colorado, that all have well-established beer scenes. Still others have managed to fly under-the-radar, quietly building up cred over the years with a mix of established and up-and-coming breweries.
To us a great under-the-radar beer state includes a generous number of breweries, beer bars, and bottleshops with a sense of place. In these locations you'll find brewers across the state making pinpoint hazy IPAs, experimental sours, lauded lagers, and everything in-between. Plus, establishments inspired by and dedicated to their local communities.
From the forests of Vermont to the white sand beaches of South Carolina, these are the craft beer states that have inspired us over the past year.
And while it is important for us to note that for the foreseeable future we're not quite ready to pack our bags again, when it is safe to travel we hope to use this list as a handy guide.
Below, we've listed in no particular order our five favorite under-the-radar beer states of 2021.
Hop Culture's 5 Favorite Under-the-Radar Beer States of 2021
Vermont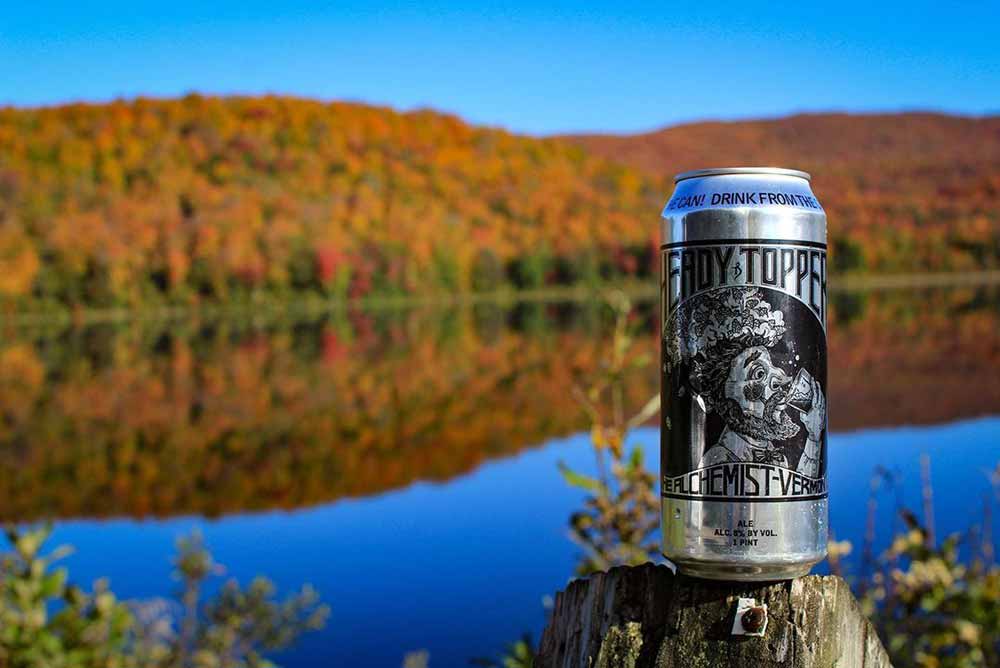 Many consider Vermont to be the birthplace of the uber-popular New England IPA phenomenon. For those just getting into beer, hazy IPAs have swept the nation, and you can now find excellent versions in many places across the country. So Vermont might not technically be under-the-radar anymore, but we've still found that other states like Oregon and California tend to get more love.
But in our opinion every craft beer aficionado should make a journey to the Green Mountain State. Just take a look at breweries that call Vermont home…
The Alchemist – Founded by Jen and John Kimmich, this Stowe-based brewery is arguably one of the most famous breweries in the country. In part for its iconic, cult-like creations such as Heady Topper. But also for its focus on sustainability. Actually, they make a pretty mean holiday beer, too.
Foam Brewers – Well-known for being creative collaborators on new school hazies, Foam's eye-catching artworking continually impresses, too. They recently nabbed a spot on our list of best beer labels of 2021.
Lawson's Finest Liquids – Founded by Karen and Sean Lawson, this fundamental Vermont brewery has been praised for its hoppy beers like Sip of Sunshine. Recently (in terms of beer chronology), the brewery expanded this line with Double Sunshine and Triple Sunshine. Plus, they launched Scrag Mountain Pils and more.
We could go on and on.
Vermont may be tiny in size, but it's mighty in beer. Visit this Northeastern state to drink incredible New England-style IPAs, eat amazing maple creemees (look it up), and enjoy the great outdoors.
New Jersey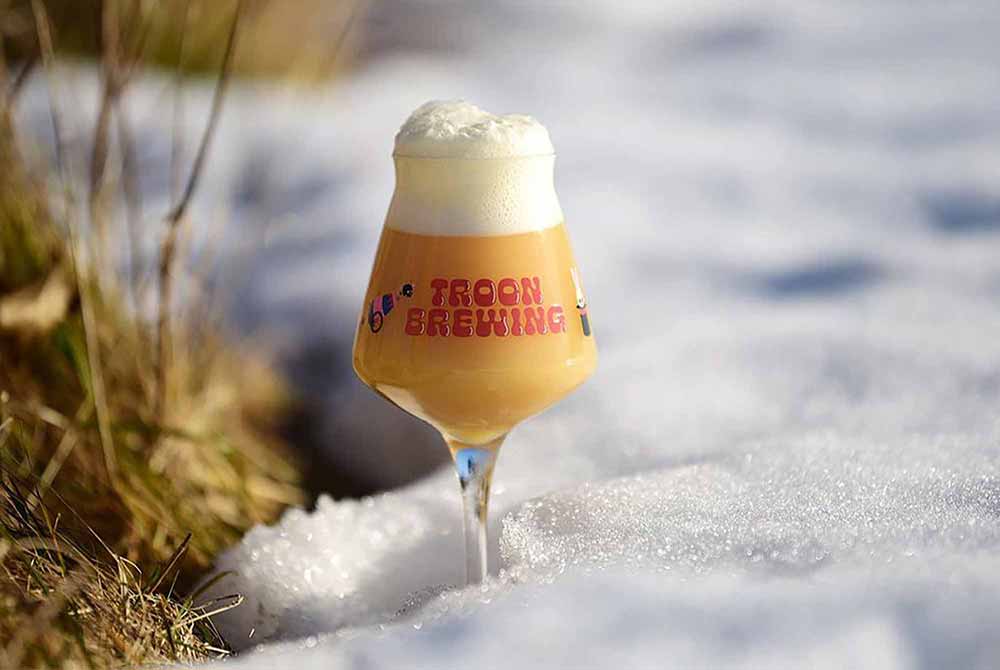 You'll find greatness across the entire Garden State. At least when it comes to breweries. We can't speak to everything else!
In fact, New Jersey earned its nickname from Abraham Browning who said that the Garden State, "is an immense barrel, filled with good things to eat and open at both ends."
It would be a mistake to overlook New Jersey. Even with behemoths like New York and Pennsylvania nearby. For instance, you'd miss out on Troon's epic hazy releases. And The Seed's mixed-fermentation ales. Or even Backward Flag's veteran-brewed beers.
Not sure where to start? Don't worry. We tracked down the best taprooms to stop along all 150 miles of New Jersey from top to bottom.
13 Best Breweries in New Jersey
New Hampshire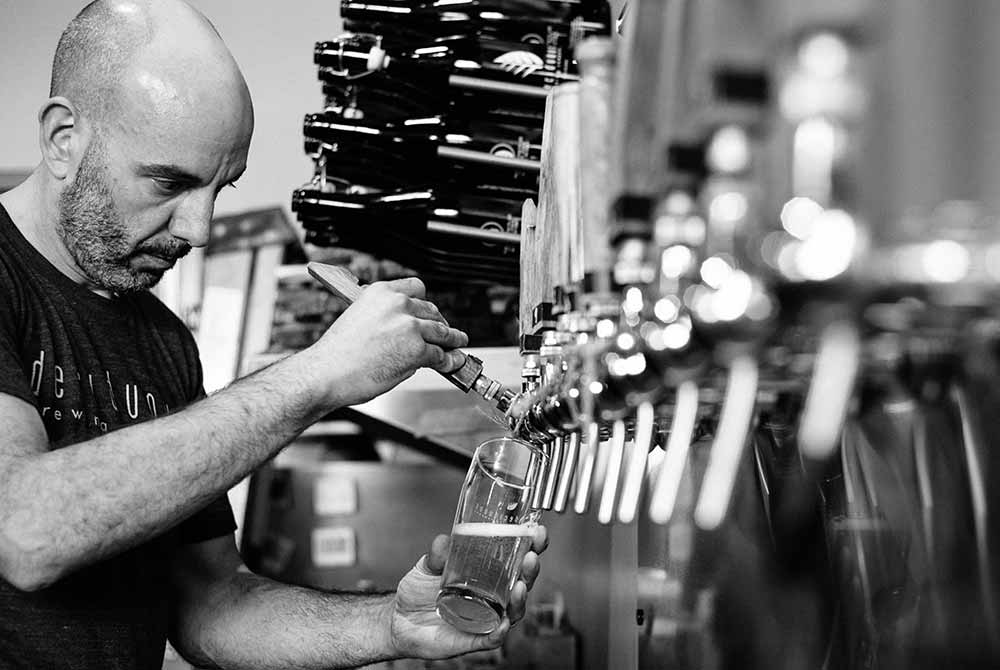 Driving down Interstate 89, the major highway that cuts through New Hampshire, will take you to a succession of breweries featuring stunning sours and hazy IPAs. We think it's crazy that people consider the Granite State one to simply pass through on the way to Vermont or Massachusetts.
Because if you do you'll miss out on local treasures like Deciduous Brewing Company, Garrison City Beerworks, and Branch and Blade Brewing. Across all 9,350 square miles of New Hampshire's quaint towns and expansive wilderness, you'll find exquisite taprooms.
Here is our suggestion on how to ramble down Interstate 89 and hit up our favorite breweries in New Hampshire.
6 Best Breweries in New Hampshire
South Carolina
Perhaps best known for its white-sand beaches and green golf courses, South Carolina is also famous for its palmetto trees. According to legend, the tree was used as a barrier against cannon fire in the Revolutionary War. You'll see the trees across the state, dotting streets and lining neighbors' yards. They're a symbol of toughness and tenacity, which are two words we'd use to describe the state's craft beer scene. In fact, South Carolina is home to several of the best craft breweries in the Southeast.
From the skilled saison purveyors at Birds Fly South to the professional ale and lager fermentors at Charles Towne Fermentory, brewers in South Carolina are putting this state on the map. In fact, like the Palmetto tree itself, all these breweries have braved the elements and set down roots for years to come.
6 Best Breweries in South Carolina
Connecticut
Full transparency: When we sat down to make a list of the best breweries in Connecticut earlier this year, we thought we might choose five great ones. Fast forward an hour and we were still trimming down the lineup!
In other words, we realized that some of our favorite breweries in the Northeast came from the fifth state in the nation. Nicknamed the "Constitution State," Connecticut is pushing the historical vanguard of craft beer. Fun fact: did you know this state's nickname comes from the notion that our country's foundational document derived from the first constitution of Connecticut?
But certainly, you're not visiting Connecticut for the history.
Instead you're probably visiting Fox Farm Brewery the served up one of our best beers of the year
Or stop at one of our best breweries of the year at Counter Weight Brewing Co.
Or to find a lager from Alisa Mercado, the first BIPOC brewery owner in Connecticut and one of our top people to watch in craft beer in 2022.
Everywhere you turn in Connecticut you will find great beer. For that reason this state earns a coveted spot on our best beer cities (or in this case states) list.