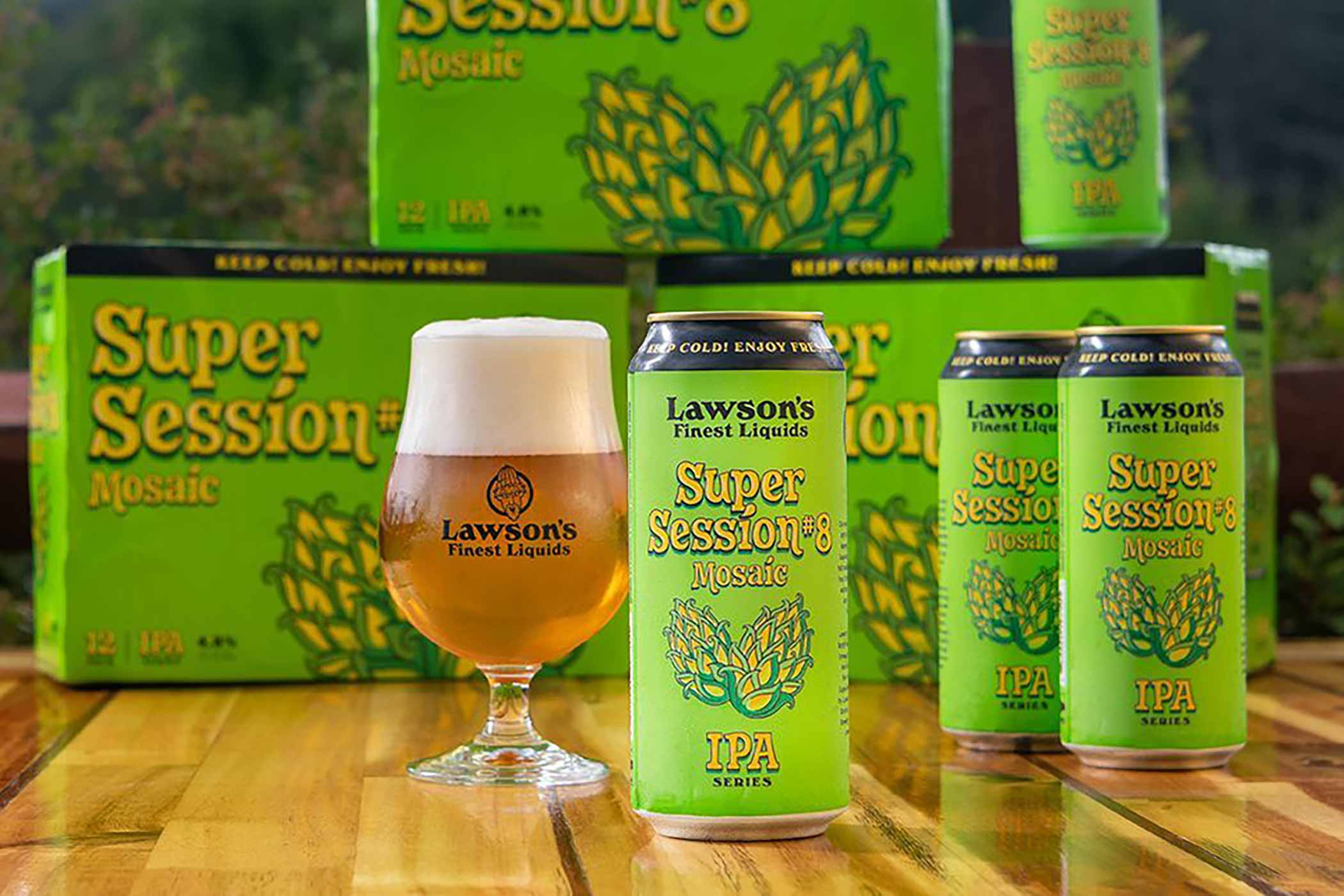 Photography courtesy of @lawsonsfinest | Lawson's Finest Liquids
Beer comes in every size classification available: Small, medium, large, and Scottish. There are single-strength beers, double and triple, all the way up to quadruple. Each designation intends to outdo the others for sheer breathtaking booziness, as if getting drunk is a contest where anyone needs to cheat to win.
This is fine because there's a beer for everyone. And there are beers for all occasions.
Once in a while, a tall boy rocking a beastly ABV is exactly what a person wants. In these cases, the beer itself is often the experience.
But you are not racking up a tab by ordering nothing but 13% ABV IPAs. You are ordering one. If you are ordering two, either you have an inordinate impression of your own constitution, or you're about to take a walk of shame, leaving that monster brew unfinished on the table.
Perils of pride aside, high ABV beers remain popular, and in some cases function as mainstays on brewery menus. They've had their moment, and they're here to stay, just like dessert sours and pastry stouts.
But more recently more easy-drinking, lower-ABV beers like lagers (and even non-alcoholic beers to some extent) have been gaining popularity. Because consumers want options that don't punish their livers.
Cue the session IPA, a sub-style that until now has been somewhat shunted to the side in favor of its burlier cousins. But as lower-ABV beers increasingly snatch up real estate in the craft beer market, maybe now's the time for a lesson in session.
Let's Ask The Obvious: What Is A Session IPA, Anyway?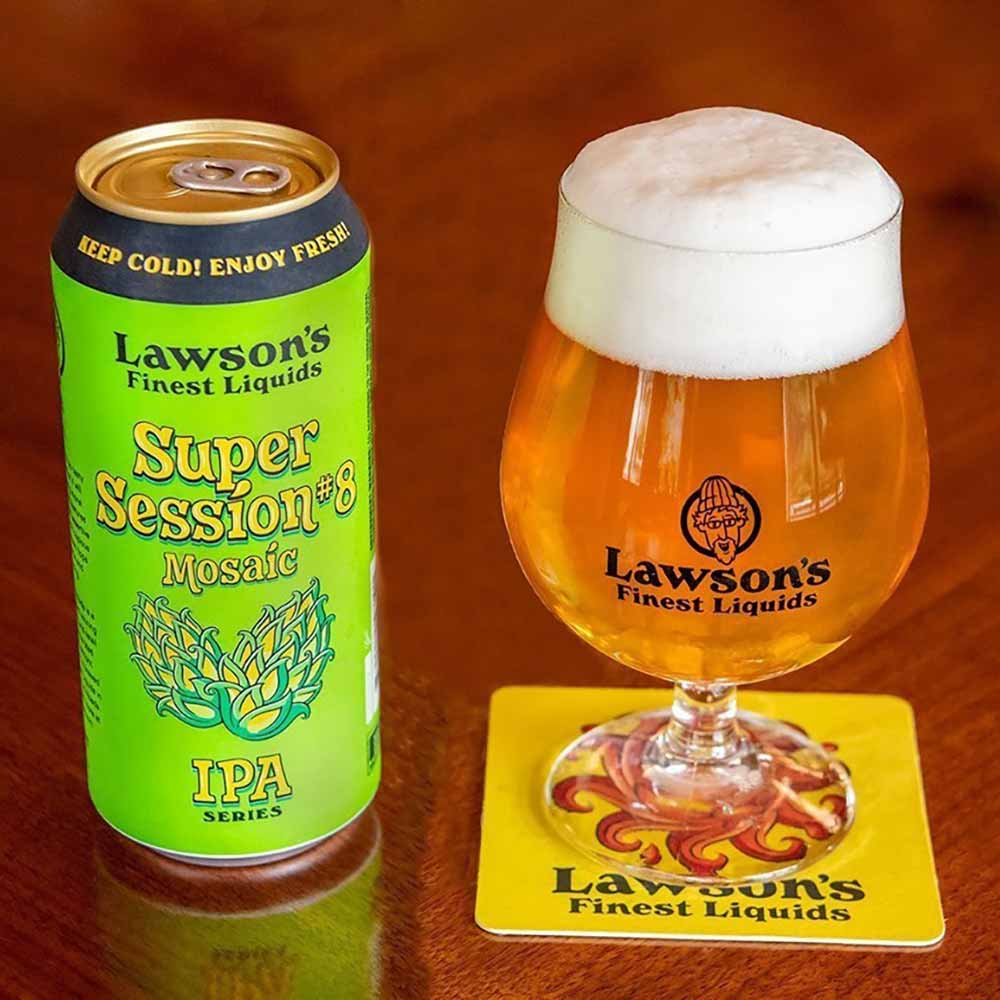 Of course, we're so accustomed to typical IPA alcohol percentages that it may take a moment to remember that session IPAs are even available.
IPAs are popularly dry hopped, or double dry hopped, and they can come in imperial classes and above, too, including double IPAS (DIPAs), triple IPAs (TIPAs), and even quadruple IPAs. Occasionally they're spiked with lactose or other wacky adjuncts.
This is the IPA's essence.
A session IPA takes that essence and shaves off a percentage or two, delivering the tastes and textures people want from the style while pruning that alcoholic edge.
Given that the average IPA clocks in at 6% ABV at the low end, the notion that sessionable IPAs can be brewed in the first place is arguable–at least for purists or sticklers for style designations.
But session IPAs have been around for years and then some. In fact, here's a bit of fun trivia: Session IPAs might actually predate what we think of today as IPA in regards to alcohol content.
That's beer politics, of course.
At the end of the canning line, good beer is good beer, no matter what brewers or their customers want to call it. So if meticulous brewers want to slim down the IPA's waistband and fit the beer into a lower ABV package, then let them!
Just as long as they don't skimp on flavor.
Balance In All Things–Especially Session IPA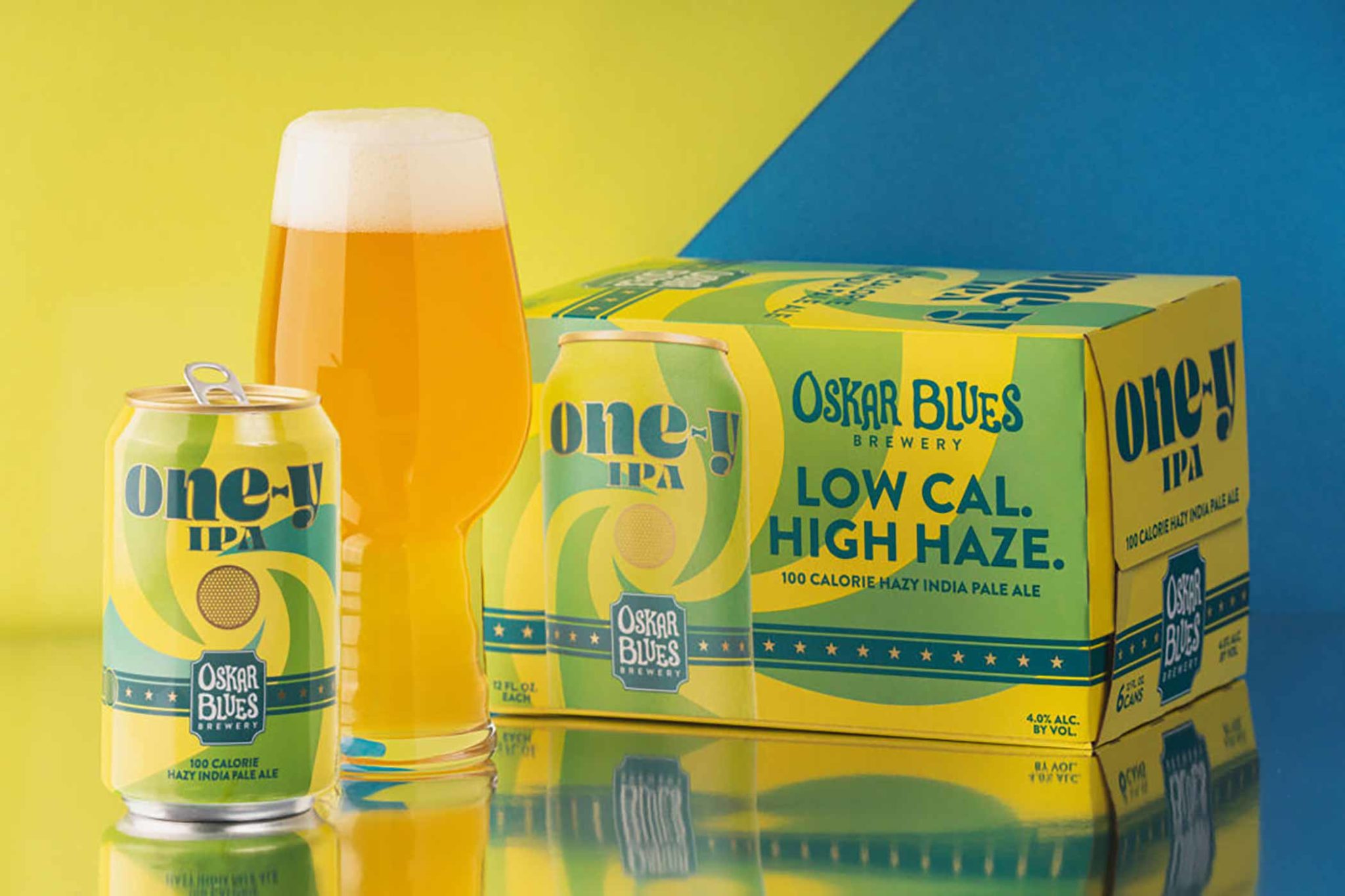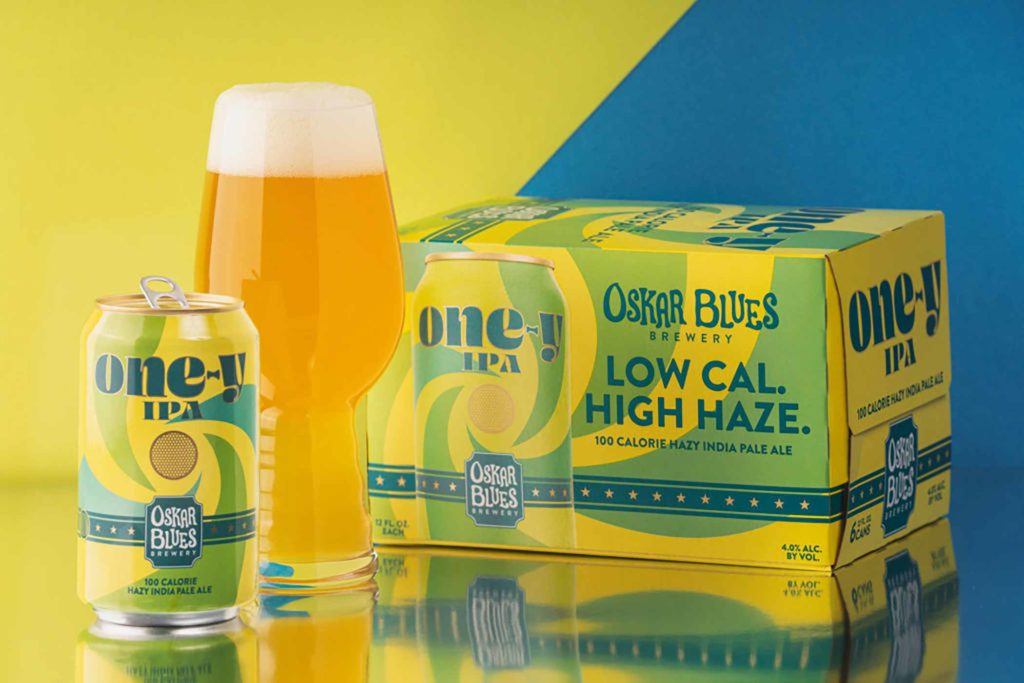 Fulfilling that brief is no simple task. In a stroke of brewing irony, making a session IPA is the exact opposite of brewing a standard IPA—pretty much a brew-by-numbers process. "You can load that thing up with hops," says Juice Drapeau, Senior Head Brewer of Oskar Blues Brewery. "You can keep those IBUs tame by just doing whirlpool additions only, and those particular malt bills are basically wheat and oat driven."
By contrast, session IPAs require a deliberate eye to avoid missteps. Toe one side of the line and you end up with watered-down beer; toe the other side and you end up with an acidic beer. Though both are bad, the latter turns out much worse.
The style tends to be pretty uniform from one brewery to the next, but every brewery faces the same pitfalls when making them. Sean Lawson, the CEO and founding brewer of Lawson's Finest Liquids, shares an assessment of session IPA that's close to Drapeau's. "It's a challenging style to achieve the right balance because of the lower alcohol content and light body," says Lawson. "It can often be somewhat bitter [with] not enough malt sweetness."
Which is why…
Session IPAs Exalt the Malt
Here's a ringer for you: For session IPAs, the malt profile is more important than the hop bill. Try not to faint.
But without the right grains, the beer won't develop the complexity necessary to keep the final product light while retaining essential residual sugars. "The key is to not have a watered-down finishing flavor profile, at least for the malt," explains Drapeau. "So that's the trickiest part."
In other words here is the key to a good session IPA: an equilibrium between that malty backbone, buoyancy, and the hop-happy characteristics people crave from IPAs.
Hop Grenades, Not Hop Bombs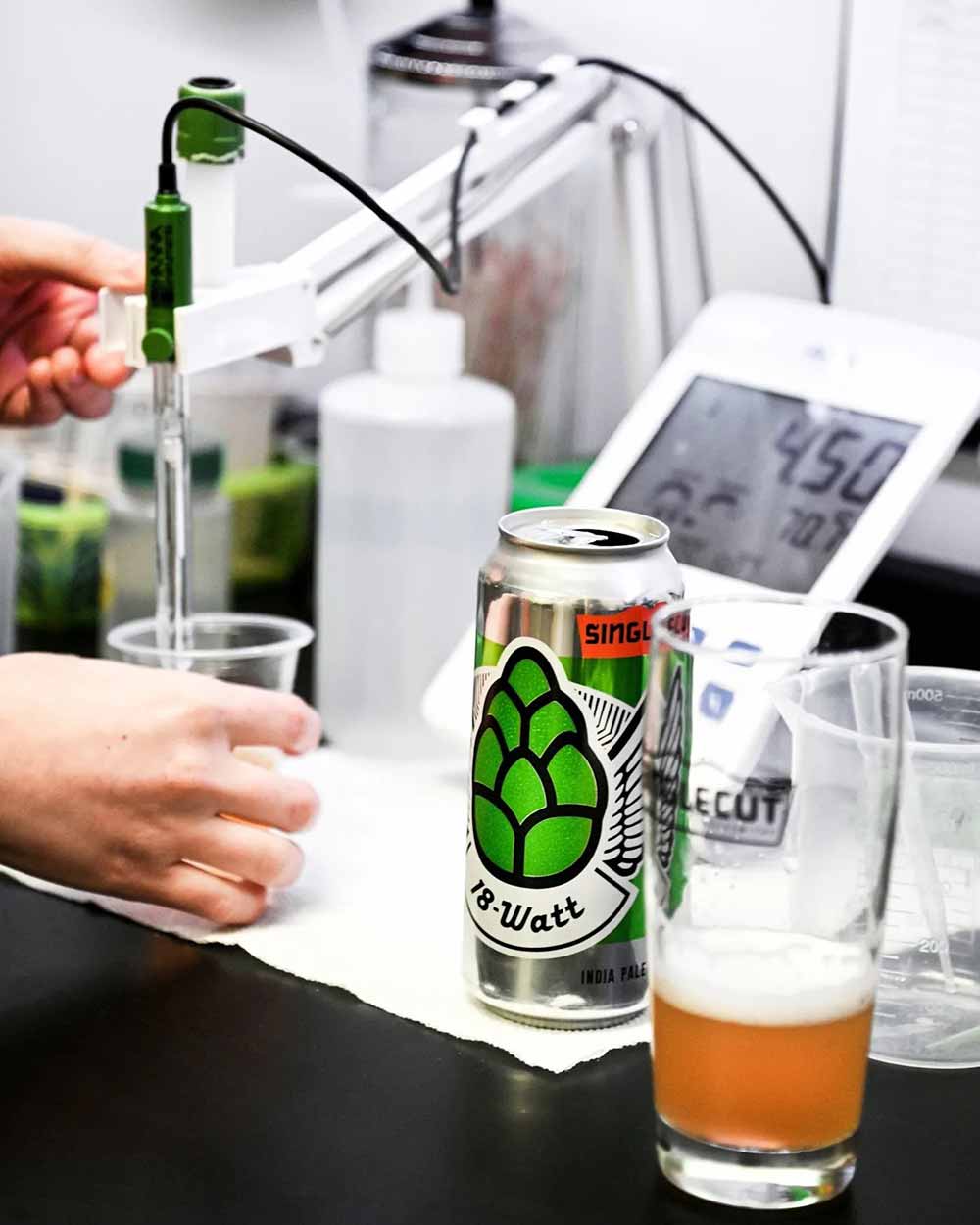 In the Good News Department, fitting hops into session IPAs is considerably easier than getting the malts right. Most hop varieties translate nicely to a sessionable body, though some more than others.
In the New England region, Lawson's Finest's Super Session series ranks among the best-known sessionable IPAs. "I've found a number of varieties that work best for that beer," notes Lawson. Accordingly, each version in the series spotlights a single hop variety, whether popular strains a'la Citra and Amarillo, or off-radar choices like Sorachi Ace. Lawson personally cites Mosaic and Galaxy as his favorites.
Widely speaking, session IPAs benefit from the same hop combinations found in standard IPAs—a characteristic separating it from other sessionable beers.
For Drapeau, that creativity is one good reason to brew session IPAs in the first place. As with the malt, however, he advocates caution in over-hopping.
"You have to be careful with the pounds per barrel of dry hop that you use," says Drapeau. Good session IPAs bring out their hop profiles' tropical characteristics. An injudicious dry hop mutes those characteristics with excess fresh hop greenness.
Session IPAs are all about subtlety, a nod to the diverse and nuanced flavors packed in each hop variety. That's why Lawson considers the Super Sessions distinct from beer like Sip of Sunshine, for instance. "[Super Sessions] have their own flavor profiles," Lawson says. "What I try to achieve with the Super Session is to create a lower alcohol beer that delivers the same overall impression as one of our regular-strength IPAs."
Drapeau adds, "It's about finding the fine line of the amount of hops and dialing in that malt bill as well." And if you do find that line, you'll be rewarded with a fruit-forward beer that parallels its bigger, juicier brethren through nuance.
Why Bother? Brew A Lager!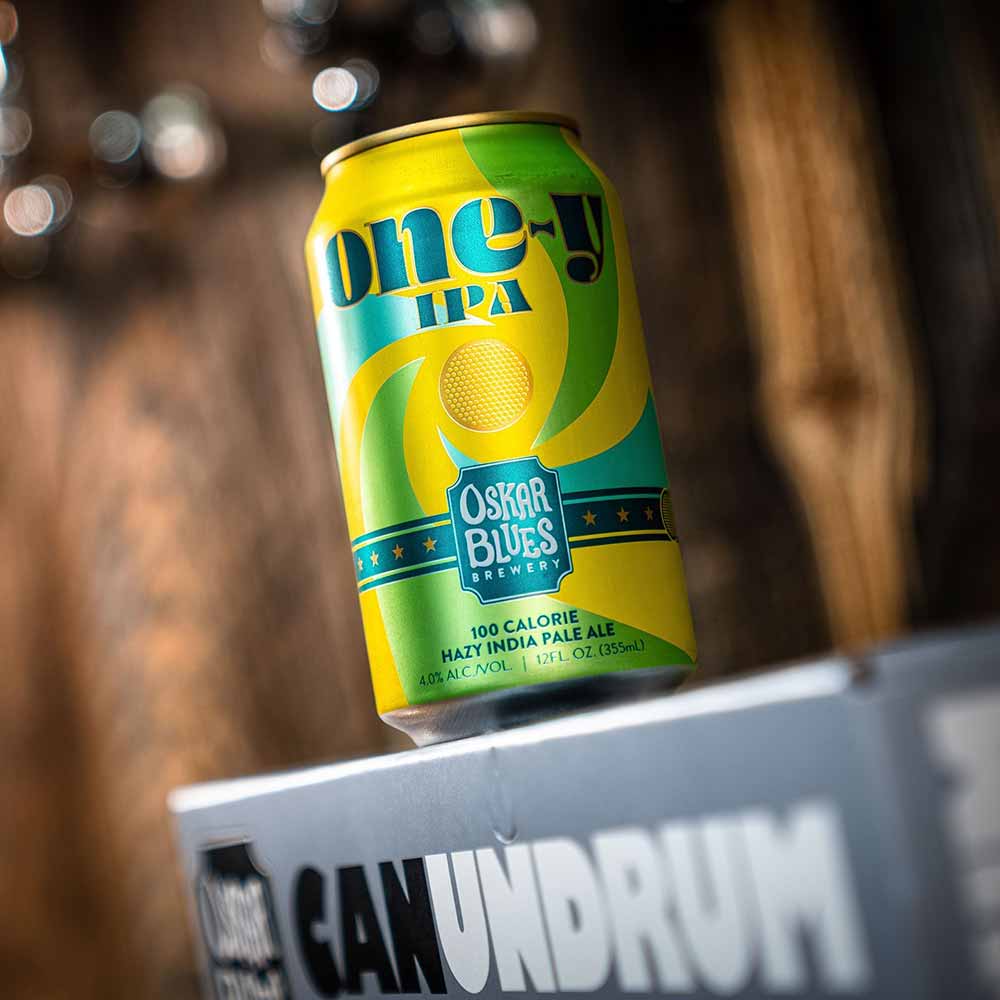 Of course, the hops are one of the chief reasons for brewing session IPAs either in addition to or as a replacement for other beers that go light on ABV: Pilsners, kölsches, goses, pale ales, blonde ales, helles, and on goes the tally.
When asked that exact question, Why brew a session IPA at all? Lawson has his answer at the ready: "Because we love hops!"
Good answer.
Drapeau takes a historical bent here. While early examples of IPA may have boasted lower ABV than the IPAs of today, session IPAs in contemporary craft beer got their first industry nudge around the 2010s.
"There was a push, and it was probably about ten years ago now, to provide a hoppy IPA, low bitterness, low alcohol that people could enjoy and drink multiple beers of without feeling the effects of the alcohol," Drapeau recounts.
Adding session IPAs to Oskar Blues' portfolio became a goal for Drapeau. He wanted to brew something to accompany their IPAs, their pale ales, and their pilsners, just in case folks who came to the brewery that didn't like lagers or a higher ABV IPA had something to drink.
Another checkmark in the "pro" column for session IPAs? Session IPAs allow brewers to expand their IPA lineup while simultaneously satisfying customer need for low ABV options. "They are also lower cost to make," Lawson points out, while noting that customers "are looking for a lower price" in line with the reduced ABV.
Easier on the palate, gentler on the wallet and breweries' bottom lines, and more challenging to brew: That's the session IPA.
A Few of Our Favorite Session IPAs to Try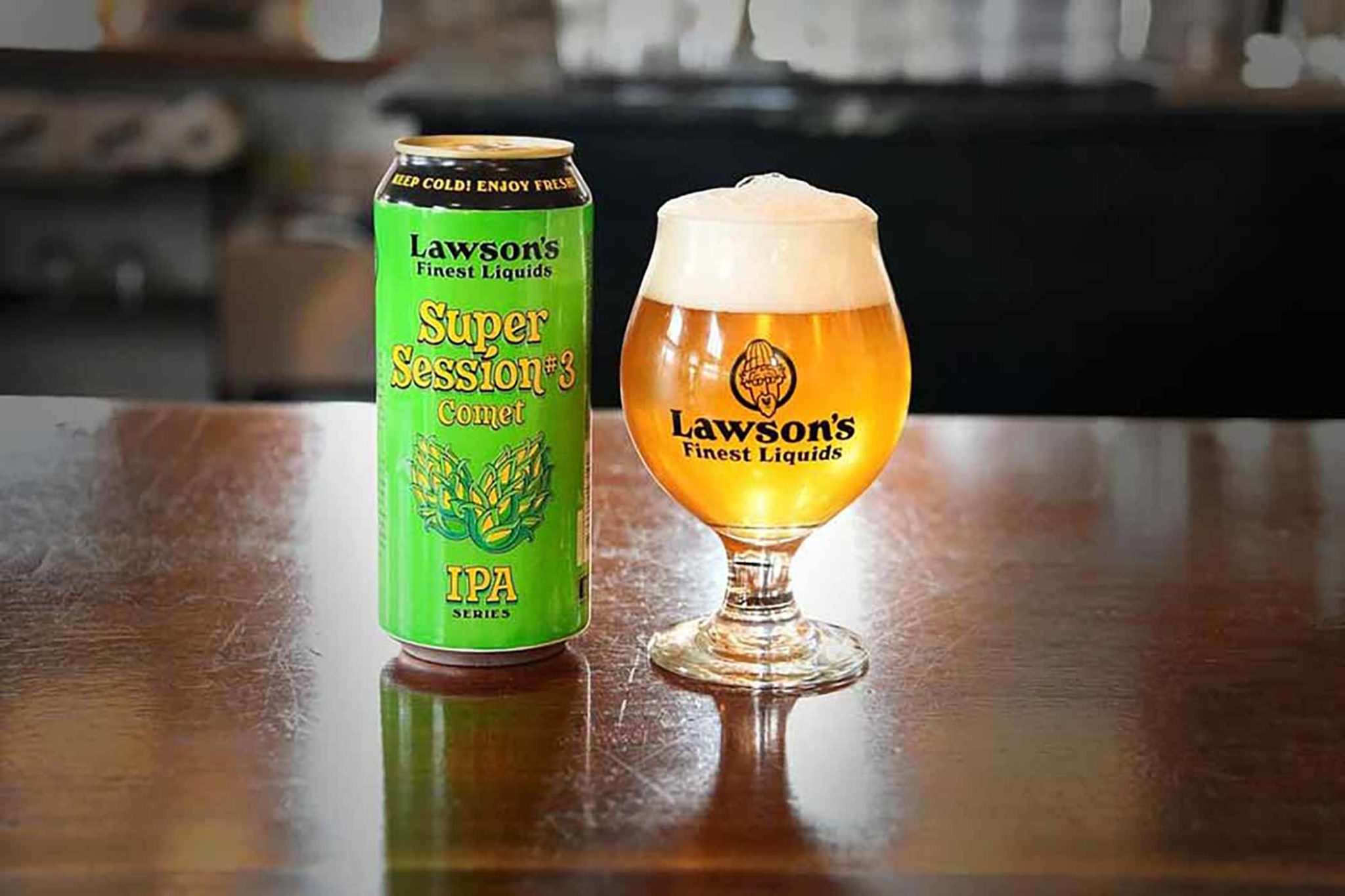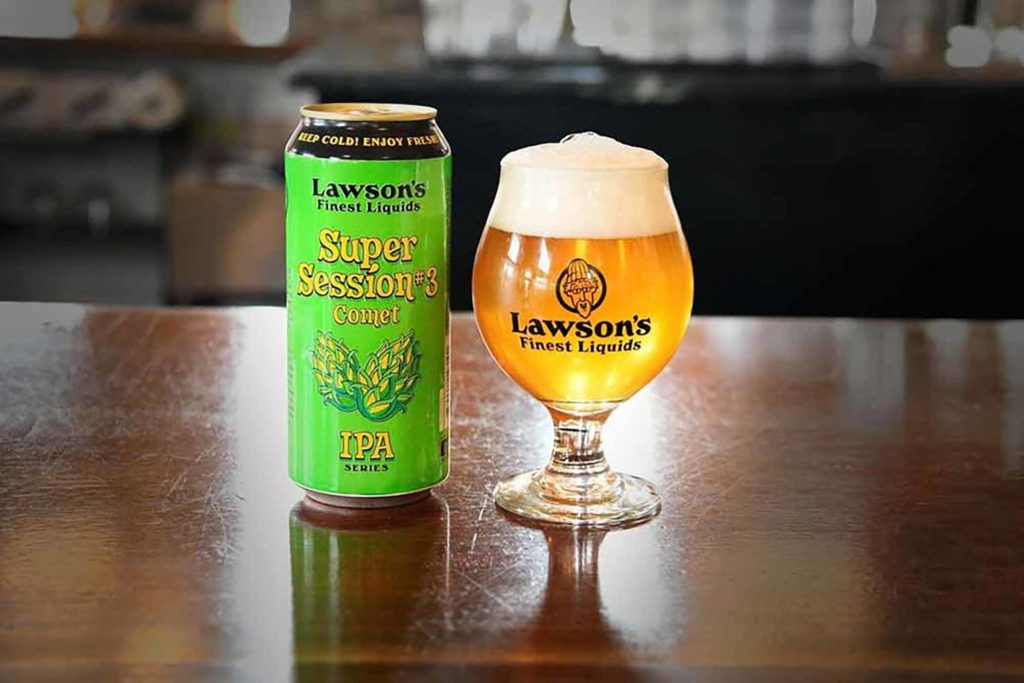 Super Session, Numbered Series – Lawson's Finest Liquids
Waitsfield, VT
You genuinely cannot go wrong with any entry in this series. Lawson's Super Sessions don't have the same cultural cachet as Sip of Sunshine, but they're arguably more important to the brewery's portfolio. As an approachable beer, hop heads can enjoy these and hop averse people can enjoy them, too. No New England outfit has a session IPA rotation as deep and as accomplished as Lawson's, so consider this the area's gold standard for the style.
One-y 100 Calorie Hazy IPA – Oskar Blues Brewery
Longmont, CO
Oskar Blues launched an uber refreshing, low ABV, low-cal, year-round addition to its portfolio in 2019. One-y 100 Calorie Hazy IPA pretty much says it all right in the name. At only 100 calories, One-y curbs the ABV and calorie count while still delivering on flavor. Per tradition at Oskar Blues.
Purveyors of big, bold IPAs such as Can-O-Bliss and Deviant Dales, Oskar Blues took a similar approach with its session IPA, seeking out punchy hop-forward flavors without the high calories or ABV.
Drapeau dry hopped One-y with El Dorado, Comet, and Citra while adding Mosaic and French Aramis hops in the whirlpool. Plus, a grain bill with pale ale malt and wheat built a nice fluffy backbone for the plethora of hops.
All Day IPA – Founders Brewing Co.
Grand Rapids, MI
The session IPA that likely everybody knows and has tried at least once in their life. Once again, the keyword is "approachable." This is how session IPAs should read–catered toward a broad spectrum of taste without sacrificing refinement along the way. Another masterwork in this beer category.
Lil Citra – Pipeworks Brewing Company
Chicago, IL
Depending on the brewers you talk to, session IPAs are set aside from standard IPAs as their own thing. Pipeworks draws a straight line between their "big" Citra offerings–Citra, Citra On Repeat, Cryo Citra, Infinite Citra–and their "little" Citra beers—Lil Citra. Essentially a dialed-down take on the same brew, Lil Citra expresses the formers' flavor profiles on very nearly the same level. This beer is equally as impressive as it is tasty.
Left of the Dial IPA – Notch Brewing
Salem, MA
Notch, a brewery rocking distinctly European and British influences in a distinctly spooky town, has been making Left of the Dial for years. And the time they've put into perfecting one of their two flagships shows in every can. Crisp and peppery, biscuity but with clear stone fruit notes, Left of the Dial deserves recognition as an absolute classic among all session IPAs.
Little Big Hop – 2nd Shift Brewing
Saint Louis, MO
When Drapeau points out the care that must be taken with a session IPA's hop profile, he could have easily had 2nd Shift's Little Big Hop in mind. They managed to jam intense hoppiness into a 4.9% ABV beer and dodge even a trace of over-hopped vegetal dross. In craft brewing, that's practically a Herculean feat.
18-Watt Session IPA – SingleCut Beersmiths
New York, NY
This SingleCut special trends toward the top end of the session IPA spectrum; 5% ABV isn't that much boozier than 4.3% ABV or even 4.8% ABV, but it's worth keeping in mind when the goal is not to get plastered. Regardless, this is one worth seeking out for brightness and range of tasting notes that skew to orange zest and tangerine.