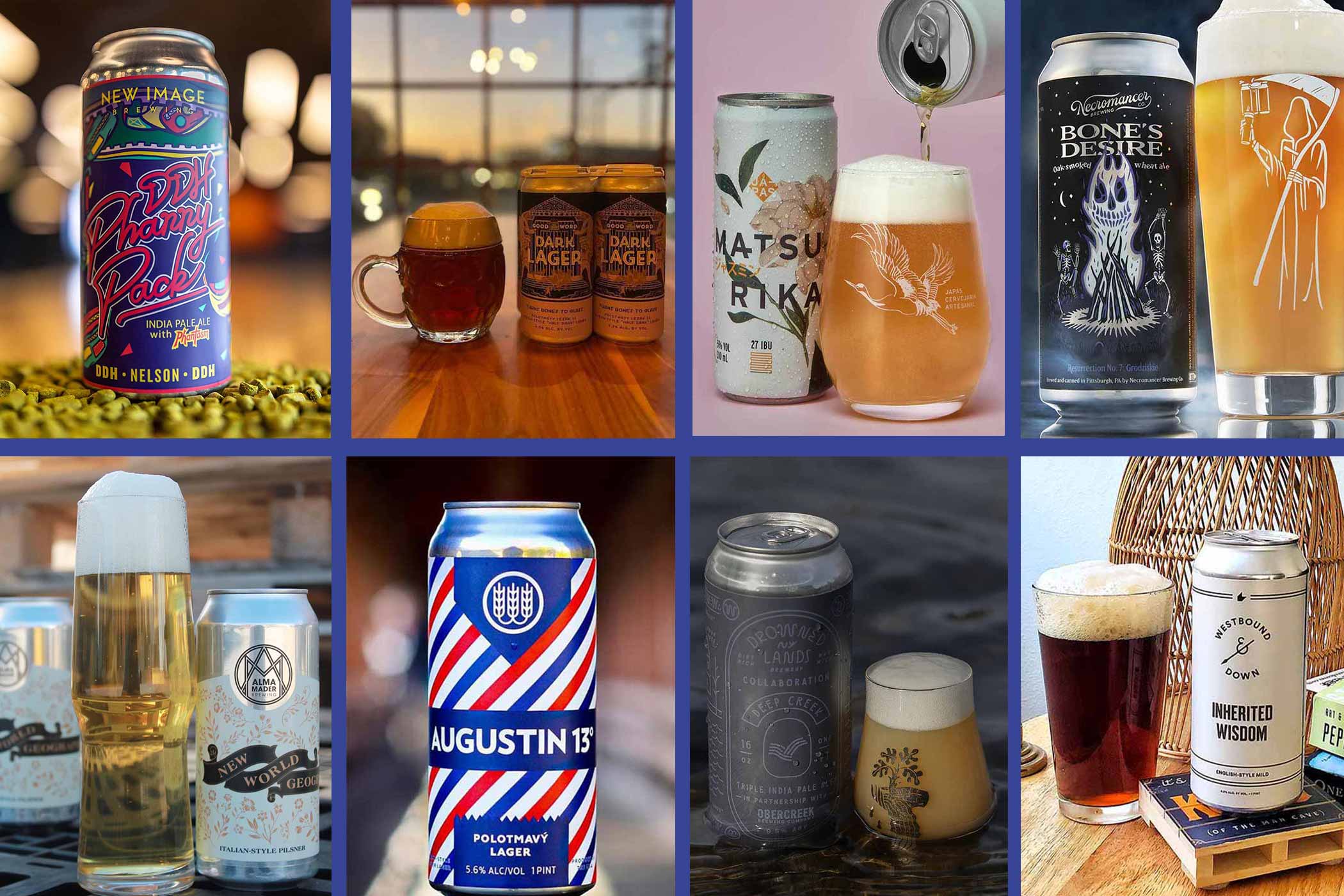 We just love this time of the year. Why? Because we get a chance to look back on the last twelve months, recounting the "Best Breweries of 2022," the "Best New Breweries of 2022," and "The Best Hidden Gem Places to Drink in 2022." But despite all those incredible pieces, if we had to choose just one as our favorite, it would be this one: The Best Beers We Drank in 2022.
This list truly represents the breadth, variety, ingenuity, and innovation you can now see in craft beer.
For example, here you'll find a spontaneously fermented cave beer. (What does that mean? Guess you'll just have to read on…)
A grodziskie, aka Polish champagne. (What is that? Guess you'll just have to read on…)
And oddly enough, a plethora of Czech dark lagers. (Why? Guess you'll just have to read on…)
Hashing out the best beers we all drank this year is like a little peek into our very souls. And luckily we're sharing it all with you.
This year, to get a representative list, we called on folks across the Next Glass team from different backgrounds and geographies. And this year for the first time, we put out a call on Instagram asking all of you to share your favorites!
Below, we've listed our top choices for the best beers of 2022. The list appears in alphabetical order by beer.
The Best Craft Beers of 2022
Augustin 13°
Schilling Beer Co. — Littleton, NH
Submitted by: Grace Weitz, Managing Editor, Hop Culture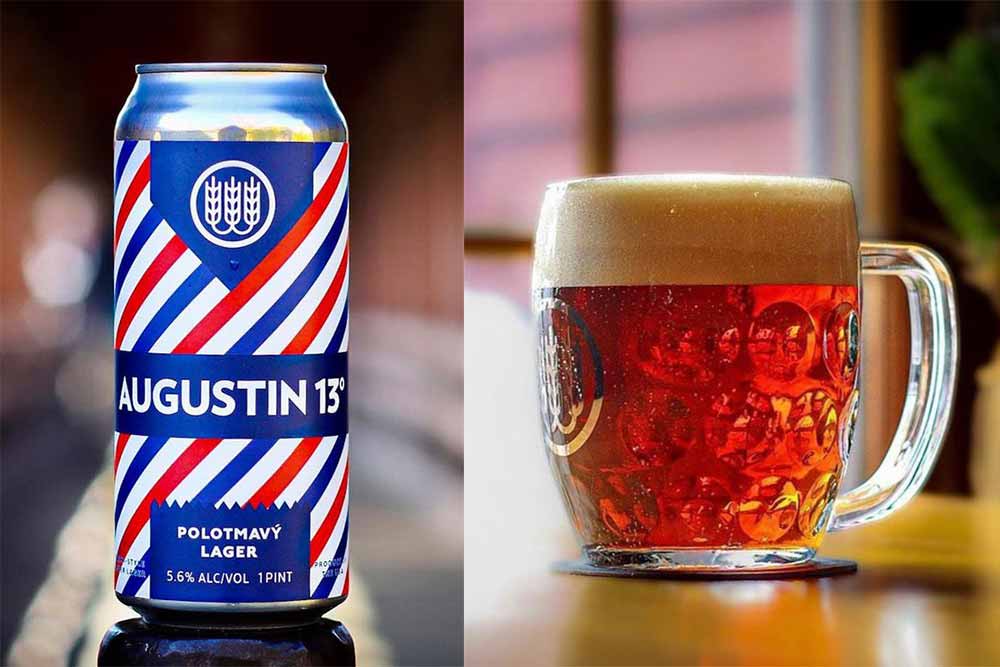 Czech Amber Lager – Here is a hot take: I think 2023 is going to be the "year of the Czech lager." I'm saying this now because probably half of my favorite beers I'm naming this year…are Czech lagers. Starting with Augustin, a Czech amber lager from Schilling Beer Co., a brewery we've been fans of for a long time. One of our favorite breweries in New Hampshire, Schilling focuses almost exclusively on European styles. And to be frank: They excel at lagers, especially Czech lagers.
Hence why their beers have repeatedly ended up in our pieces like "The Best Craft Lagers You Can Drink Right Now" and "The Top 23 Oktoberfest Beers to Try This Fall."
Back in November, I was lucky enough to spend"48 Hours Drinking and Eating in Atlanta, GA." Based on an insider tip, I learned that Schilling would be doing a tap takeover at Brick Store Pub.
Of course, I had to go. While I enjoyed an excellent dunkel, this Czech half dark lager called Augustin off a Czech Lukr side-pull faucet sucked me in.
A tad earthy, almost like wet leaves smoking in a campfire, Augustin had an incredible whipped-cream-like head from that slow pour. And the beer drank incredibly smooth.
Augustin is just one of many excellent Czech lagers I tried this year. Keep reading to find more.
Bone's Desire
Necromancer Brewing Co. — Pittsburgh, PA
Submitted by: Grace Weitz, Managing Editor, Hop Culture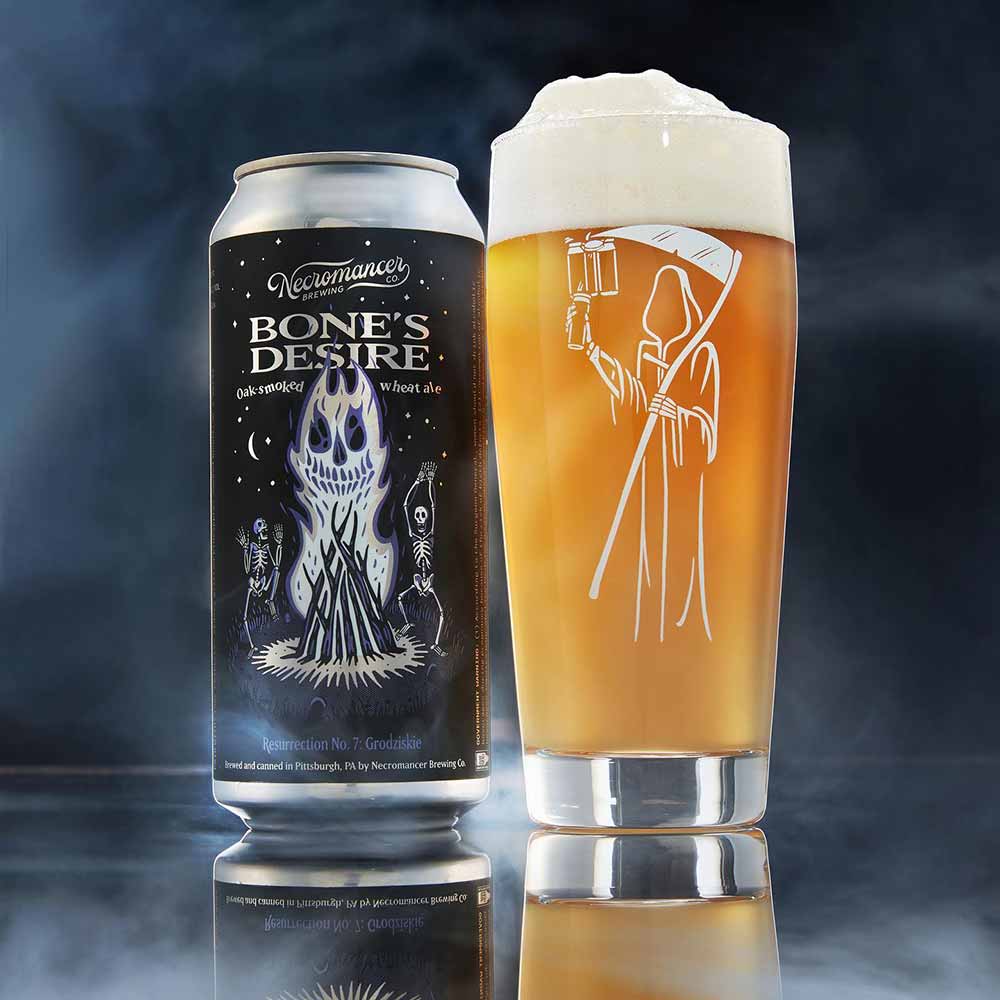 Grodziskie – An oft-forgotten style of beer, grodziskie became popular during the nineteenth century for its oak-smoked malts, noble hops, and intense carbonation. Hence the nickname "Polish Champagne."
So of course, Necromancer, a brewery built on "reviving" dead or semi-dead styles of beer, wanted to run this Polish smoked beer through the ringer.
Ding, ding, ding. We have a winner.
Called Bone's Desire, Necromancer's version offers an incredible amount of balance. We're huge fans of smoked beers, but oftentimes the smoke can become overpowering. In the deft hands of Necromancer Head Brewer Lauren Hughes and Lead Brewer Nina Santiago, Bone's Desire crackles with just the right complement of smoke.
The beer had a nice light effervescence and a slight sweetness, but more like the sweetness from a wheat bread. Honestly, it instantly reminded us of the colder seasons with piles of leaves and smoking firewood.
Bone's Desire evokes that very fiery imagination and sparkles on the tongue.
Cøunting Sleep
Dutchbag Brew Co. — Chicago, IL
Submitted by: Grace Weitz, Managing Editor, Hop Culture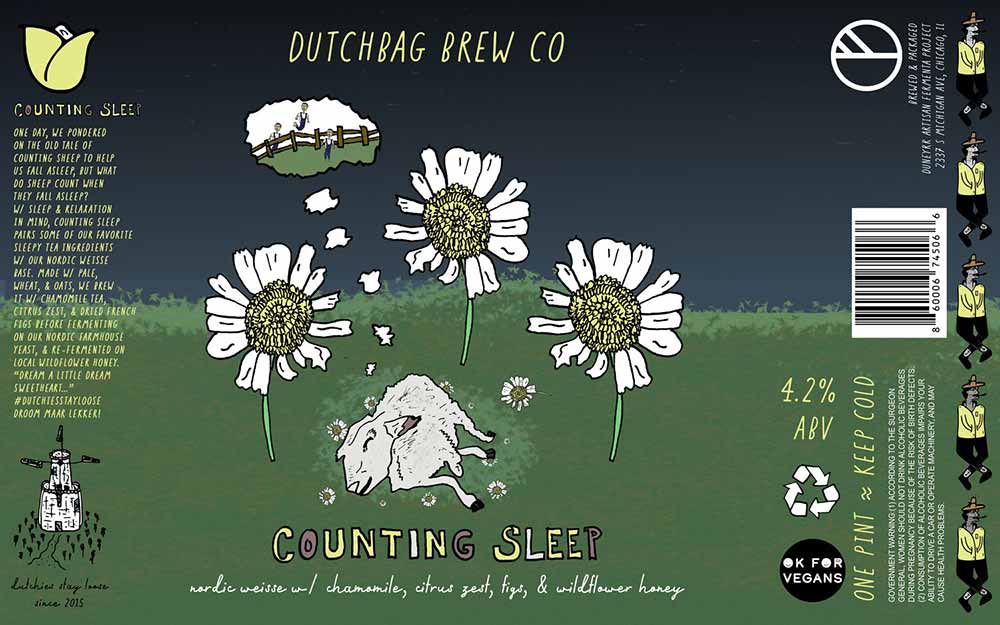 Fruited Berliner Weisse – Pick up any can of beer from Dutchbag Brew Co. and you'll be transported into a whimsical world full of whacky weisse beers, funky farmhouse ales, and loony lagers. Case and point: Cøunting Sleep, a Nordic weisse with chamomile, citrus zest, figs, and wildflower honey.
Every Dutchbag beer comes with a little story on the side of the can. Apparently, Cøunting Sleep came about because one day Dutchbag Brew Co pondered: What do sheep count when they fall asleep?
Well, if they can't sleep, they drink this calming, relaxing beer.
Clear gold in appearance, this stunning sour immediately hits you with a bit of almost hibiscus, rose, or red berries. From the very first sip, this beer has a balanced sweetness cut by a crisp dryness. It's on the tongue that you'll immediately get those deep, dark, dried, sticky fruits like figs and dates. This is a complex beer that keeps me coming back for more…or shall we say keeps me counting sheep.
CRUSHED – Concord
Pantomime Mixtures — Hector, NY
Submitted by: You all via Instagram!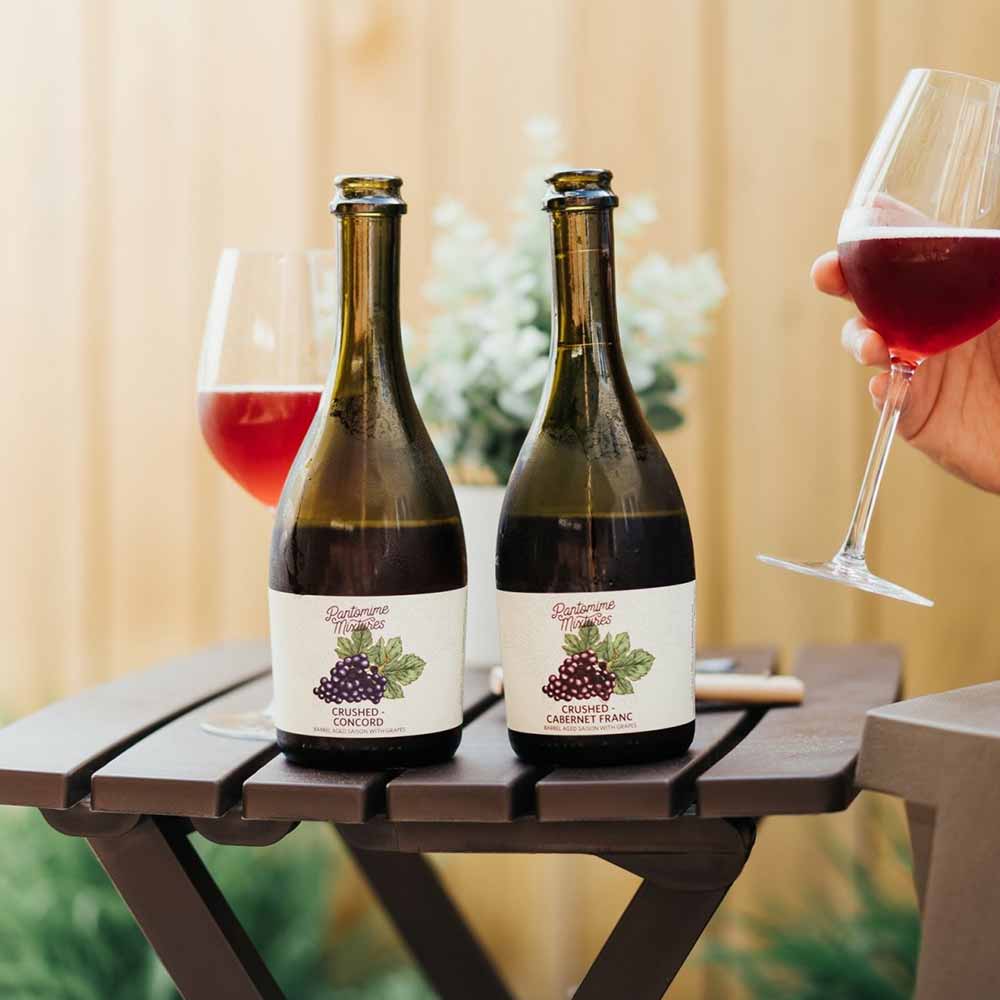 Fruit Beer – Toeing the line between wine and beer, CRUSHED – Concord is a barrel-aged wild ale with Concord grapes grown in Pantomime Mixtures' own vineyard.
Grape is just one of those flavors that you don't find in beer very often, but here it really shines. Consider this one like a grown-up version of Martinelli's sparkling grape juice.
@whenidrinkipalot named CRUSHED – Concord a favorite, writing on Instagram and Untappd, "This one caught me by surprise because I haven't had any of their beers before. (The brewery was covid closed when we were on our honeymoon)> As soon as I opened it I could tell by the aroma alone that it was gunna be a 5 for me. It smells like rotting rapes on a vine adjacent to a farm. It's funky, tart, and finishes MAJORLY grapey!"
Dabbling in Decoction
Firestone Walker Brewing Company — Paso Robles, CA, x Green Bench Brewing Co. — St. Petersburg, FL
Submitted by: Grace Weitz, Managing Editor, Hop Culture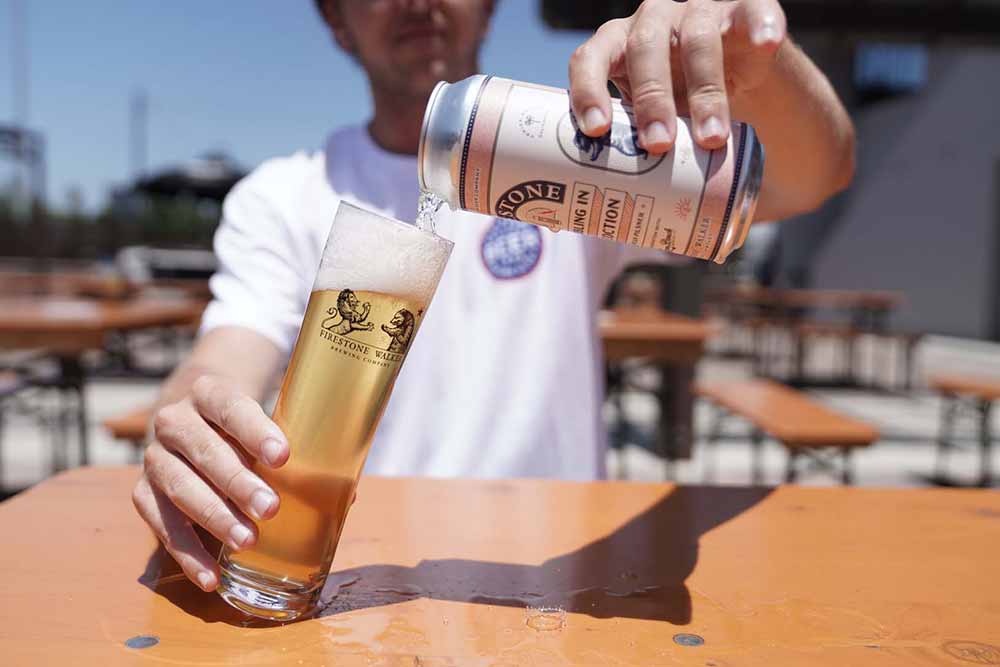 Pilsner – Here were my first thoughts after sipping on Dabbling in Decoction: Damn, that's really good. Creamy with a slight sweet corn-like base, this pilsner collab with Green Bench Brewing (one of the best breweries in South Florida, in our humble opinion), is a lesson in geeking out on lagers.
Green Bench Head Brewer/Co-Owner Khris Johnson made a trip to Firestone Walker's The Propagator in Venice, CA, to brew with The Propagator Brewery Manager Sam Tierney.
As the story goes, when Johnson mentioned that he had started "dabbling" in decoction-mashing, a new beer was born.
A traditional lager method that includes boiling a portion of the mash and mixing it back into the main mash, decoction is extra work for sure. But a method that really pays dividends in the end. The preferred method of mashing in Germany and Czechia, decoction purportedly creates a higher-quality beer with a depth of maltiness.
Actually a combination of this European technique with American-grown ingredients, Dabbling in Decoction features floor-malted, California brown pilsner malt from Admiral Malting in Alameda, CA; non-GMO corn from Briess in Wisconsin; and Lorien and Mt. Hood hops from Indie Hops.
This beer feels like a labor of love. And for a humble pilsner it feels luxurious, like a red carpet rolled out for my tongue.
Death & Taxes
Moonlight Brewing Company — Santa Rosa, CA
Submitted by: Kyle Roderick, Executive Vice President of Product, Next Glass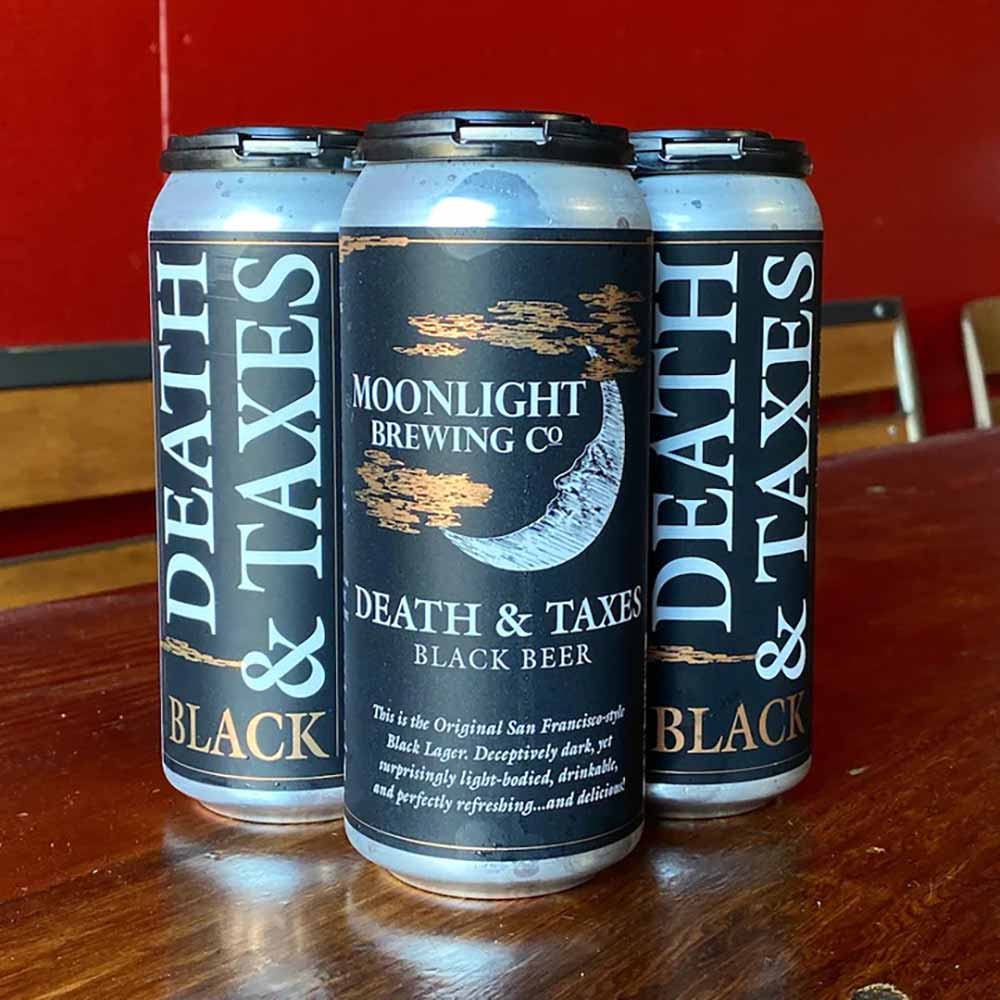 Dark Lager – When I heard Sam Tierney at Firestone Walker's Propagator say that some of his favorite beers were coming out of Moonlight earlier this year, I knew I had to get my hands on one the first chance I got.
And it didn't disappoint.
Labeled as a "San Francisco-Style Dark Lager," Death & Taxes is a smooth, dark roast and iced coffee-forward dark lager that felt infinitely drinkable.
Deep Creek
The Drowned Lands — Warwick, NY, x Obercreek Brewing Company — Wappingers Falls, NY
Submitted by: Grace Weitz, Managing Editor, Hop Culture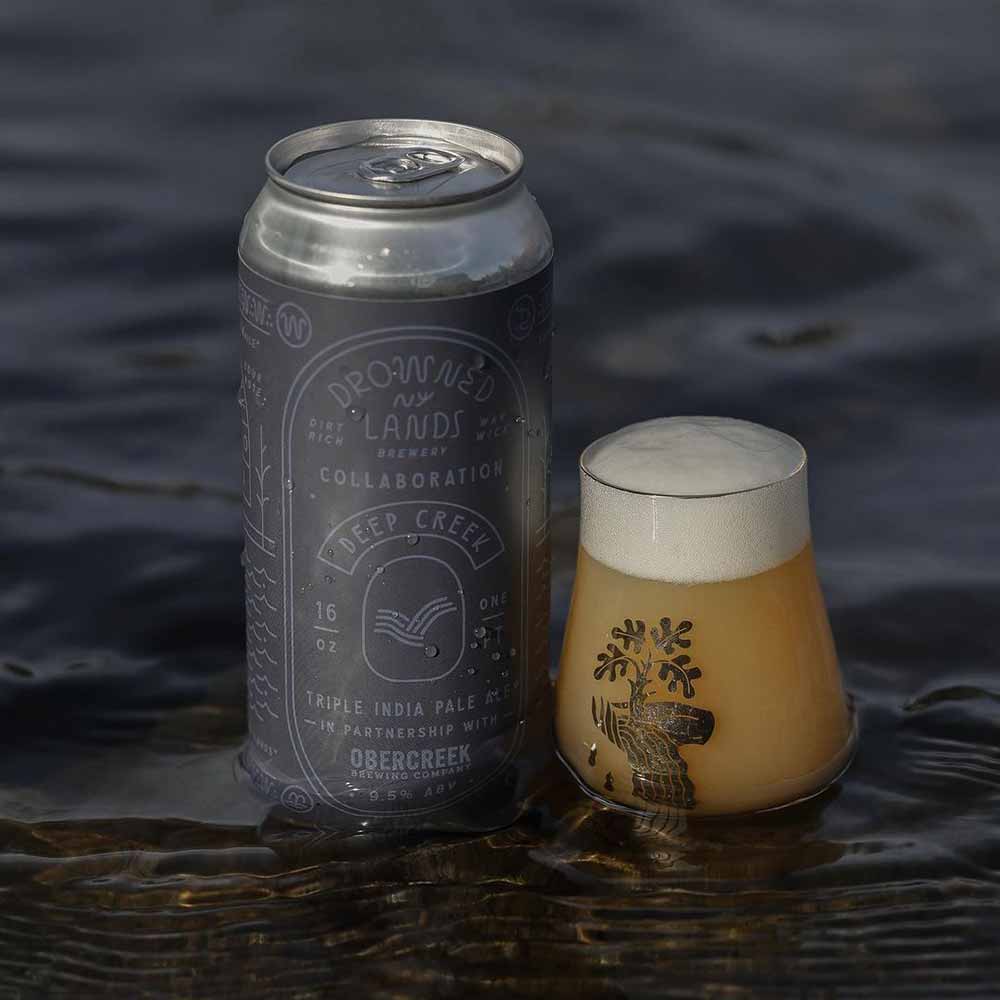 Triple IPA – When two of our favorite breweries in the Hudson Valley collabed on a triple IPA at the very end of last year, we took notice. The Drowned Lands and Obercreek Brewing Company teamed up on this heck of a hazy. Although technically only listed as a TIPA, this beer does drink more like a New England-style to me.
Brewed with 2-row malt, wheat, and oats, along with a supercharged dry hop of Strata, Sabro, and Citra, Deep Creek runs deep.
As soon as you snap the tab, this beer crackles and pops with a dank pot of potpourri. But hot damn, once you take a little sip, the velvet carpet unrolls, laying out a carpet of lime, mango, and even coconut.
This beer takes me to the summer, where the sun shines on my face while I'm walking through a meadow in some magical land.
No other way to say it: This is probably the sexiest TIPA I've ever had.
Fresh Off the Farm With Peaches
Odd Breed Wild Ales — Pompano Beach, FL
Submitted by: Grace Weitz, Managing Editor, Hop Culture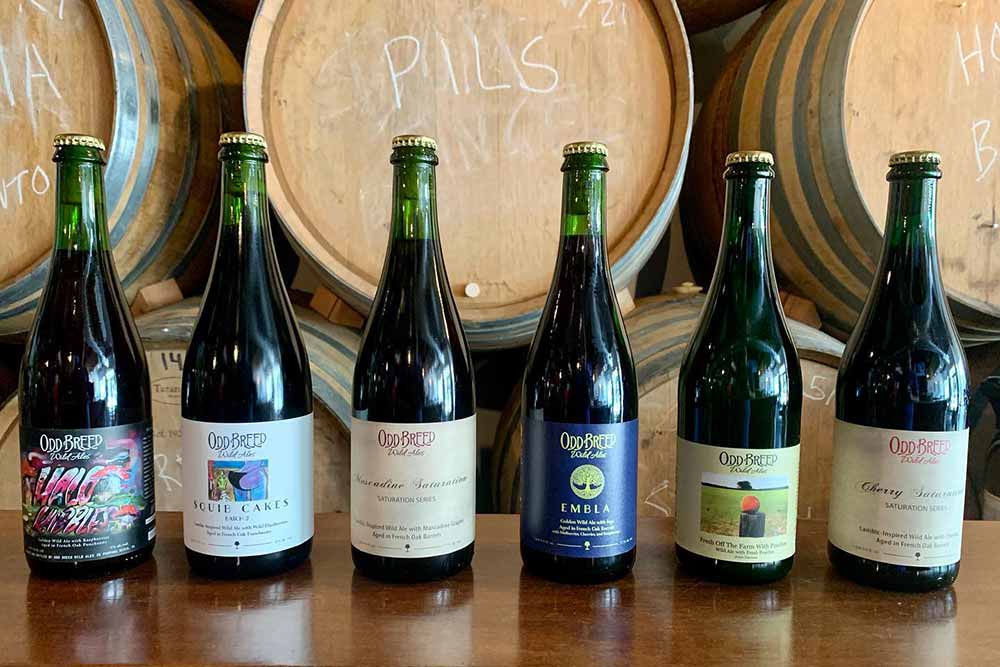 American Wild Ale – Buckle up—scratch that, pucker up for this one. A blend of two golden wild ales, Fresh Off the Farm With Peaches includes a base of imported floor-malted Pilsner, raw wheat, malted rye, and aged hops. A few months into a long nap in French Oak puncheons, this beer gets a dose of 800 pounds of organic peaches that Odd Breed Wild Ale handpicked in Dade City, FL. Pits and all.
Super juicy, this American wild ale, has a peaches and cream aroma that's very vanilla in the nose, but zippy on the tongue.
It's actually that last kicker that sealed the deal for me with this beer. A super fresh acidity awakens the palate and kicks everything up a notch with a carbonation on par with prosecco.
I drank this beer on one of the hottest days in California over the summer (100+), so this beer just cooled me off in all the right places.
Gest
Elsewhere Brewing — Atlanta, GA
Submitted by: Grace Weitz, Managing Editor, Hop Culture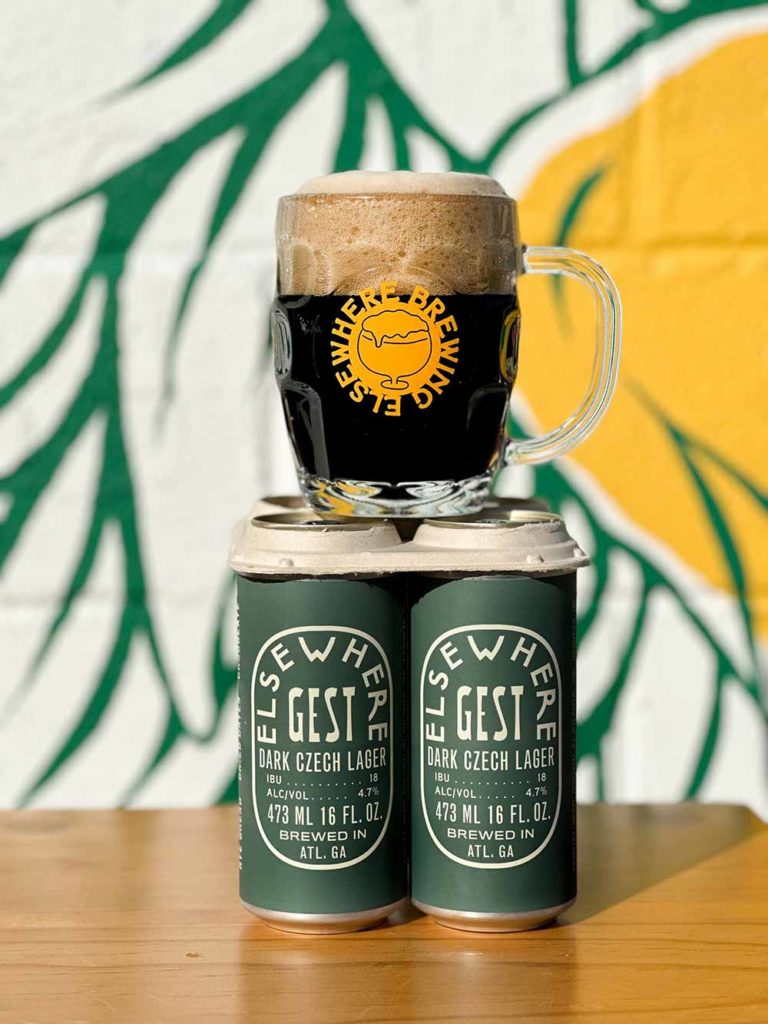 Czech Dark Lager – Remember when I said we had a lot of Czech lagers on this list? Well, here's another standout. From Elsewhere Brewing in Atlanta, GA, Gest transports you. An old-world style with new-world panache, this Czech dark lager drinks slightly roasty with an indulgently smooth mouthfeel.
And we aren't the only ones who think so. According to Elsewhere Co-Founders Sara and Sam Kazmer, this beer has (surprisingly) ended up being one of their best sellers. So perhaps we already have evidence that my theory on the "year of the Czech lager" is spot on!
I have to say that Elsewhere crushes all of their European-leaning styles, but Gest struck me with such a harmonious chord.
Which is probably why we named Elsewhere one of our "10 Best Breweries to Watch in 2021."
Don't you just love it when you're right?
Good Soles Cream Ale
Pilot Brewing — Charlotte, NC
Submitted by: John Kirkpatrick, Vice President, Digital Marketing, Next Glass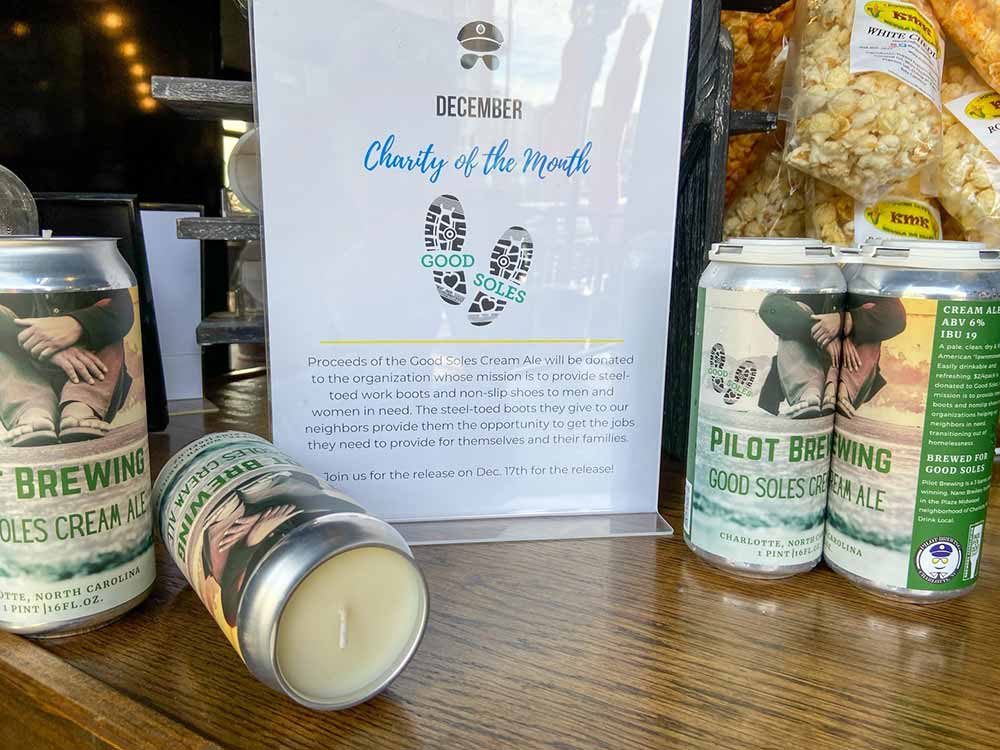 Cream Ale – I usually grab an assortment of beers at one time and all of them are pretty solid because I use Untappd to guide my picks. But this one blew me away. No, it's not a juicy double IPA for once; it's a slightly sweet and super refreshing cream ale from Pilot Brewing. I've never had any of their other beers or been to their location, but this one was right up my alley and one of the top beers I've tried all year long.
Infected
Roughhouse Brewing — San Marcos, TX
Submitted by: John Gross, Director, Strategic Business Development, Next Glass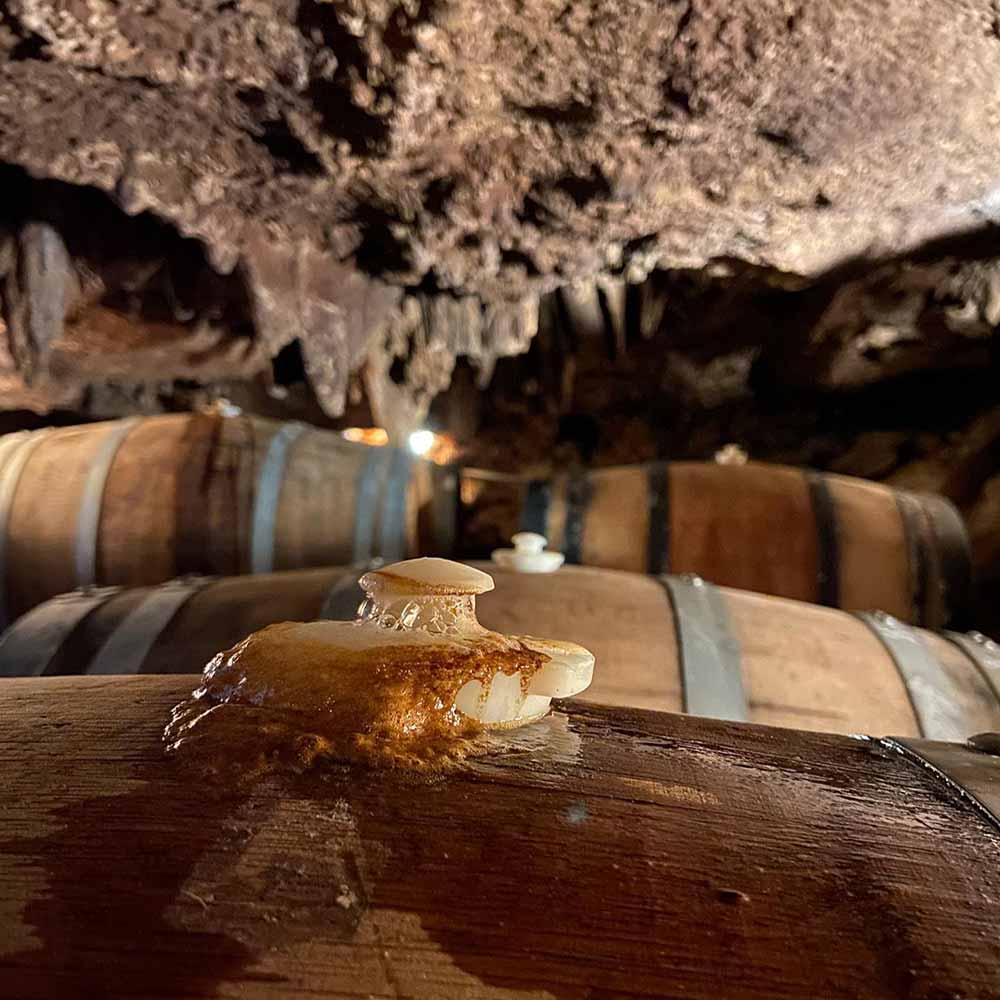 Spontaneous American Light Lager – Off flavors aren't off flavors when they are done right. Roughhouse's "Infected" proves this.
Roughhouse Brewing is a destination brewery on the outskirts of San Marcos, TX, that uncovered a cave on their property as they were building the space. The Pasternak family is putting the deep, natural cavern to work, with barrels full of spontaneous cave-aged beers down below.
Above ground, Roughhouse cranks out thoughtful, rustic farmhouse ales and traditional lagers.
With their "Infected" release, head brewer and co-founder Davy Pasternak plays with the idea that "off-flavors" in beer can be pleasant when presented with intent and balance. "Infected" is a blend of spontaneous cave beer and American light lager dry hopped with whole-leaf Sterling hops.
I'd never had anything quite like it.
This gem of a beverage showcases what a light lager could have tasted like prior to the advent of stainless monoculture fermentation. The nose is driven by the wild yeast captured on a cool Texas night while the taste and finish are pure lager crisp.
Roughhouse is hoping to double the footprint of the cave formation in the next few years, so that means MORE spontaneous cave beers and MORE space for educational tours about the cave and fermentation process.
Inherited Wisdom
Westbound & Down — Lafayette, CO
Submitted by: Grace Weitz, Managing Editor, Hop Culture
English-style Dark Mild – Dubbed one of our most under-the-radar breweries in Colorado, Westbound & Down produces creative, refreshing beers and epic barrel-aged stouts. Most of the time.
And the rest of the time, we're bewildered by the perfect execution of simple, humble styles like an English-style dark mild. Inherited Wisdom is freaking delicious. Melted chocolate and smoked s'mores combine for a mostly malty yet slightly bitter beer. Smoother than a cashmere sweater, Inherited Wisdom is the kind of beer you drink and immediately feel smarter for it.
Hence…the name.
Ivy: Spruce Tip Cuvée
de Garde Brewing — Tillamook, OR
Submitted by: Kyle Roderick, Executive Vice President of Product, Next Glass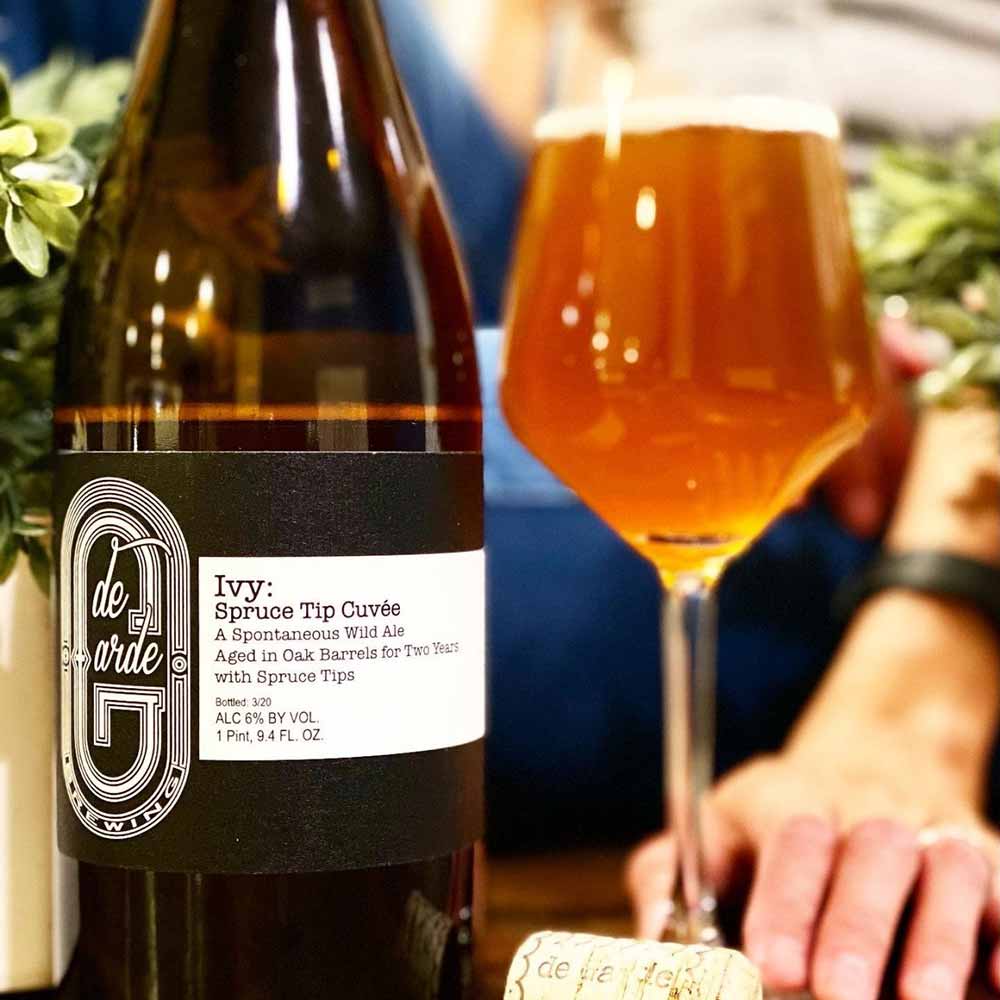 American Wild Ale – It was hard to pick which of the incredible, complex, low-ABV de Garde beers I wanted to take the top spot for me this year. But, honestly, if you put a tree in it, I'm going to like it. That's where the 2020 variant of their Spruce Tip Cuvee comes in: A spontaneous wild ale aged in oak barrels for two years with spruce tips.
Kelvin
Halfway Crooks Beer — Atlanta, GA
Submitted by: Grace Weitz, Managing Editor, Hop Culture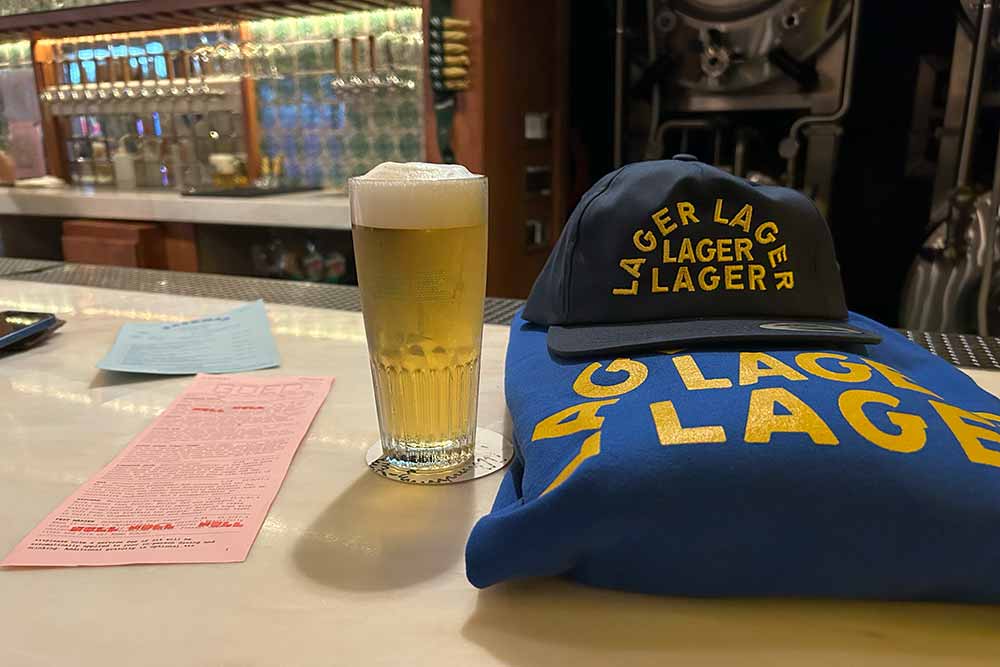 Smoked Helles – Originally pretty European-centric, Halfway Crooks does have an entire portion of their menu now devoted to the hoppy stuff (cheekily called "NOT LAGER NOT LAGER NOT LAGER"). But with Halfway Crooks, you simply cannot miss with any beers from the "LAGER LAGER LAGER LAGER LAGER" side.
On my trip to Atlanta, I had a chance to stop by the brewery, pick up a "Lager Lager Lager Lager' sweatshirt, and grab a quick pint.
My eyes landed on a smoked helles called Kelvin that awed.
People can be a little hot or cold for smoky beers, but when done right, one screams perfection. Kelvin gave me more of a smoldering peck on the cheek than a full-on burning French kiss. Make no mistake, there is smoke here; the fairly light, crackery helles base gives a great backbone for the smoke to shine. There's nothing super malty to intervene, so if you're cold on smoke, maybe this one isn't for you.
But if you want to go broke for the smoke, Kelvin is right up your alley. Either way, any lager you hanker for, Halfway Crooks can deliver in spades.
Lame Party (2022)
Hold Out Brewing — Austin, TX, x Odell Brewing Co. — Fort Collins, CO, x Real Ale Brewing Company — Blanco, TX
Submitted by: John Gross, Director, Strategic Business Development, Next Glass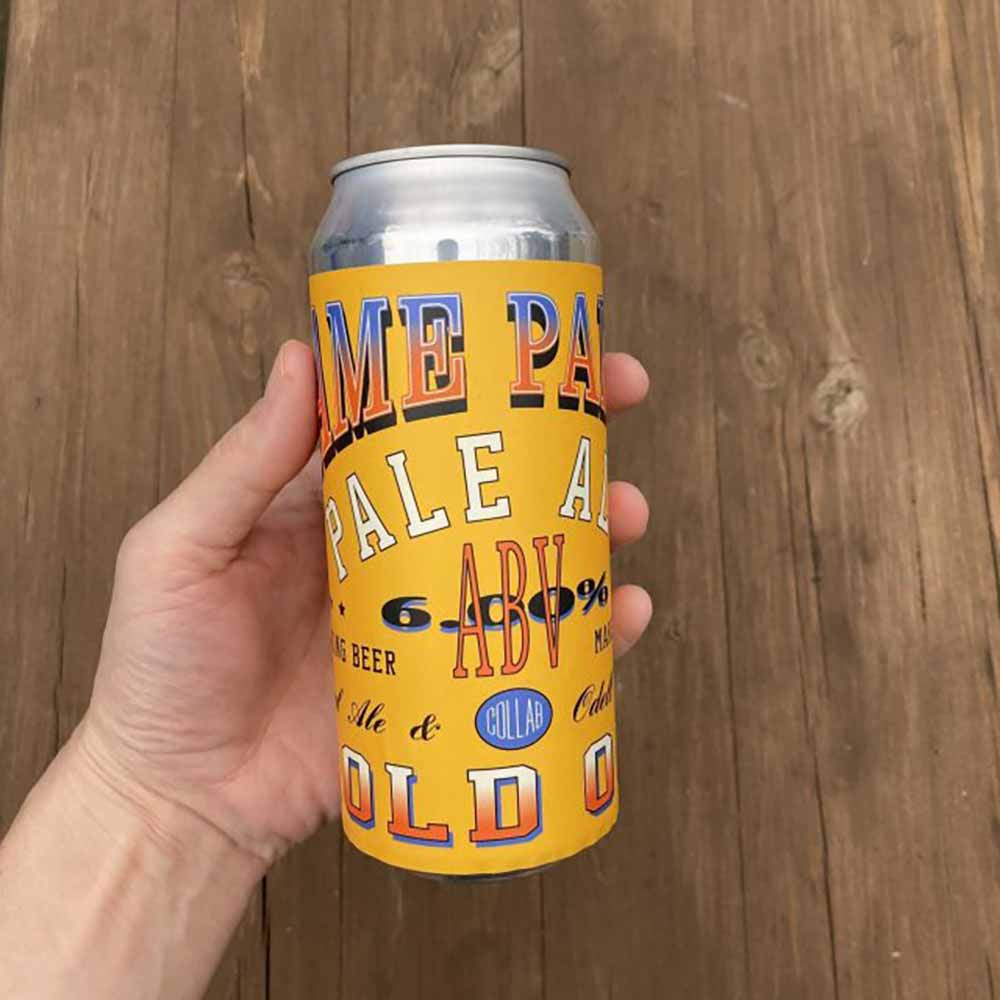 American Pale Ale – There have been multiple versions of this beer from each of the collaborators over the years all under the banner of the inside joke "Lame Party." But the latest installment from Hold Out, timed with Super Bowl weekend, has stuck with me all 2022 long.
The story starts back in the early 2000s when Hold Out Assistant Brewer Hayden Winkler hosted a Super Bowl Party. Legend has it that the flimsy Holiday decorations were still hanging, the attendance was small (though merry), and there were more layers in the dip than people at the party. The 'Lame Party' stigma has jokingly followed him around for the rest of his days.
When the homies from Odell caught wind of the pathetic saga of the "Lame Party" over pints of lager, it was decided that a collab needed to happen to lovingly pay homage.
For 2022, Hold Out decided to resurrect the brew, timed with the big game, but this time with all of the players on the proverbial field. The resulting beer was beefed up a touch to 6.1%, and brewed in the spirit of a Cold IPA. The crowd rejoiced and chanted the winning hop profile in unison: "Amarillo! Cashmere! Strata!"
Odell's brewpub in Denver launched a Colorado version of the famed Hold Out collab during this year's GABF. It killed and, if you ask Austin Beerworks co-founder Adam Debower, might have been the best beer on the floor.
Be on the lookout for a "Lame Party" and feel free to bring a hot dip…or something.
Matsurika
Japas Cervejaria — São Paulo, Brazil
Submitted by: Grace Weitz, Managing Editor, Hop Culture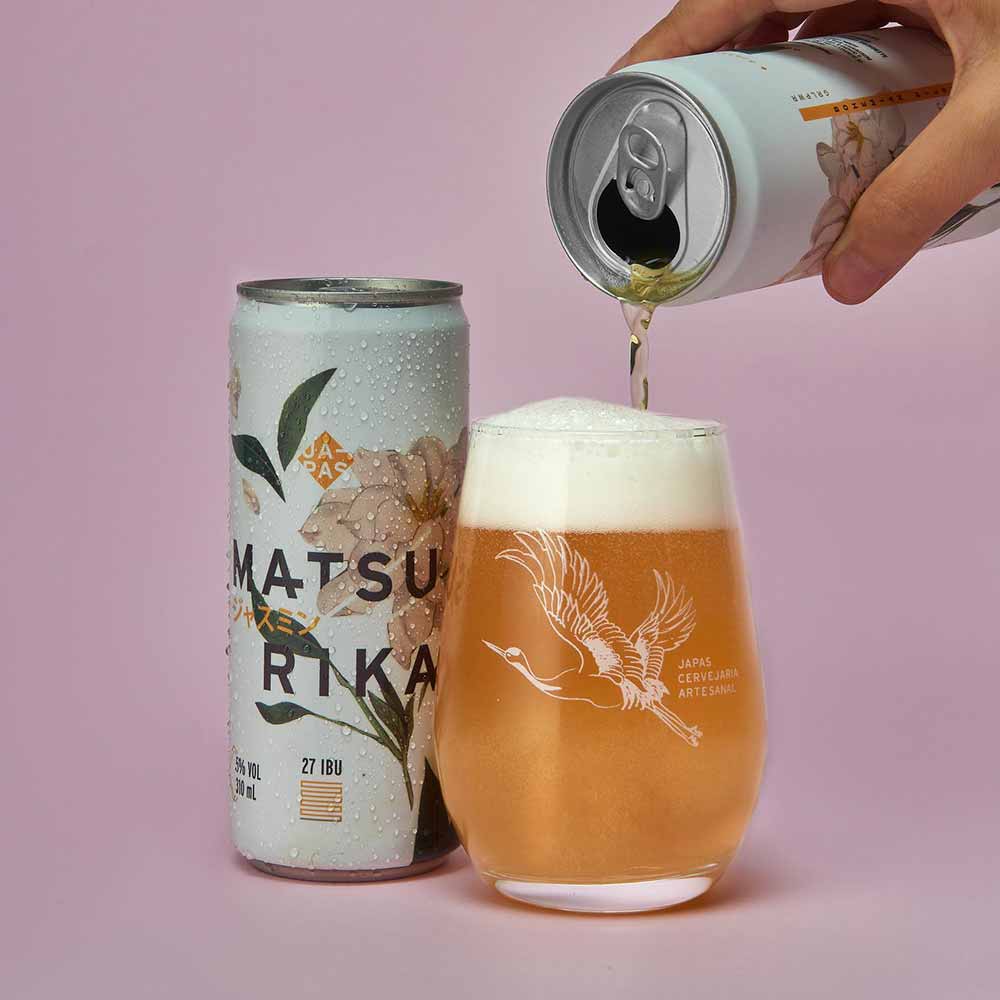 Czech Pilsner – We can't tell you how much we love Japas Cervejaria. You have to drink their incredible complex, nuanced beers to understand.
A Brazilian-Japanese, all-women-owned brewery, Japas Cervejaria tells a unique story with each and every one of its creations.
Whether through co-founders Maíra Kimura, Yumi Shimada, and Fernanda Ueno's heritage.
Or through brewing with Brazilian and Japanese ingredients.
For instance, Matsurika, a bohemian pilsner featuring jasmine petals, a common ingredient in traditional Japanese tea.
A soft and delicate beer, Matsurika brings brilliant floral notes to the aroma and palate.
If you haven't heard of Japas Cervejaria yet, now is your chance to discover this groundbreaking brewery by drinking their incredible pilsner.
Mittpils
There Does Not Exist — San Luis Obispo, CA
Submitted by: Libby Borchert, Account Executive – Brewery Solutions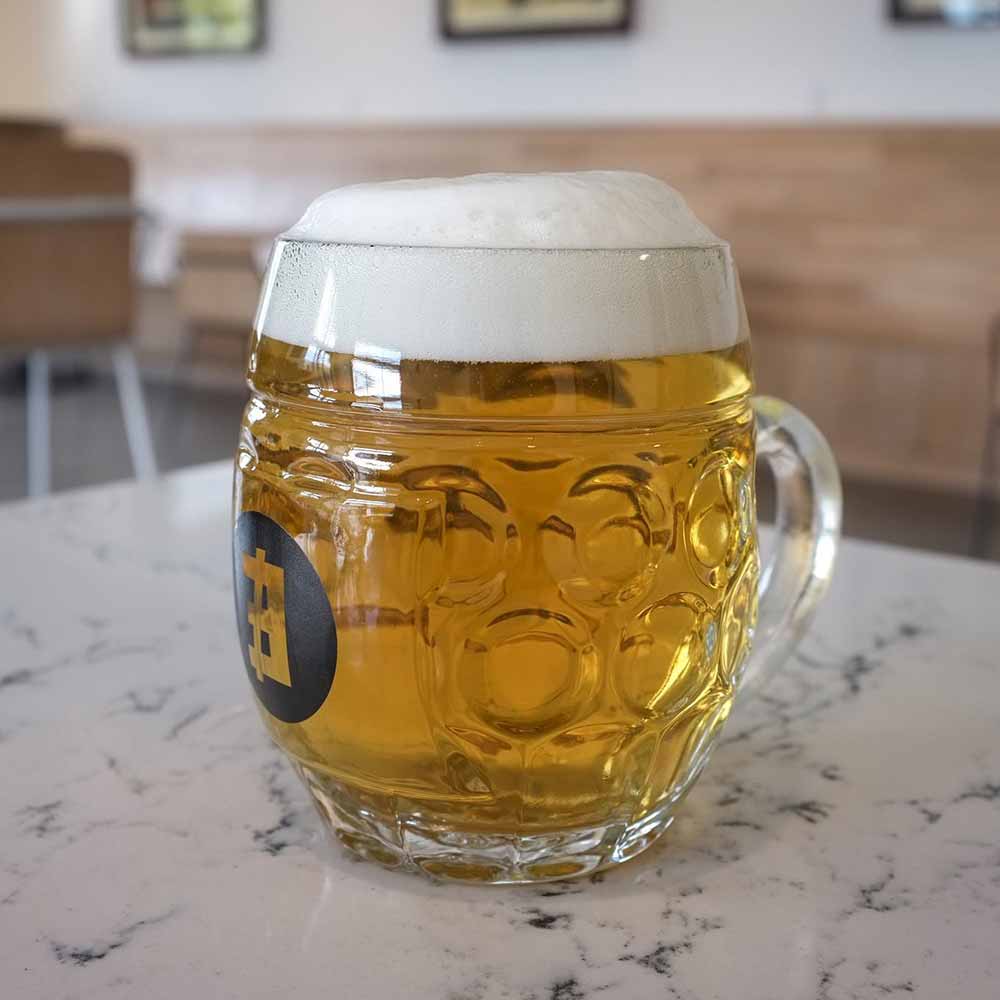 German Pilsner – If the labels do not steal your heart, the liquid will. There Does Not Exist collaborated with their old team at Firestone Walker to make a German-style pilsner so crisp with herbal notes and aromas that it makes you think of the great outdoors. Best consumed near my parents' pool in Temescal Valley if you ask me. 🙂
More Dodge Less RAM
Comrade Brewing Co. — Denver, CO
Submitted by: You all via Instagram!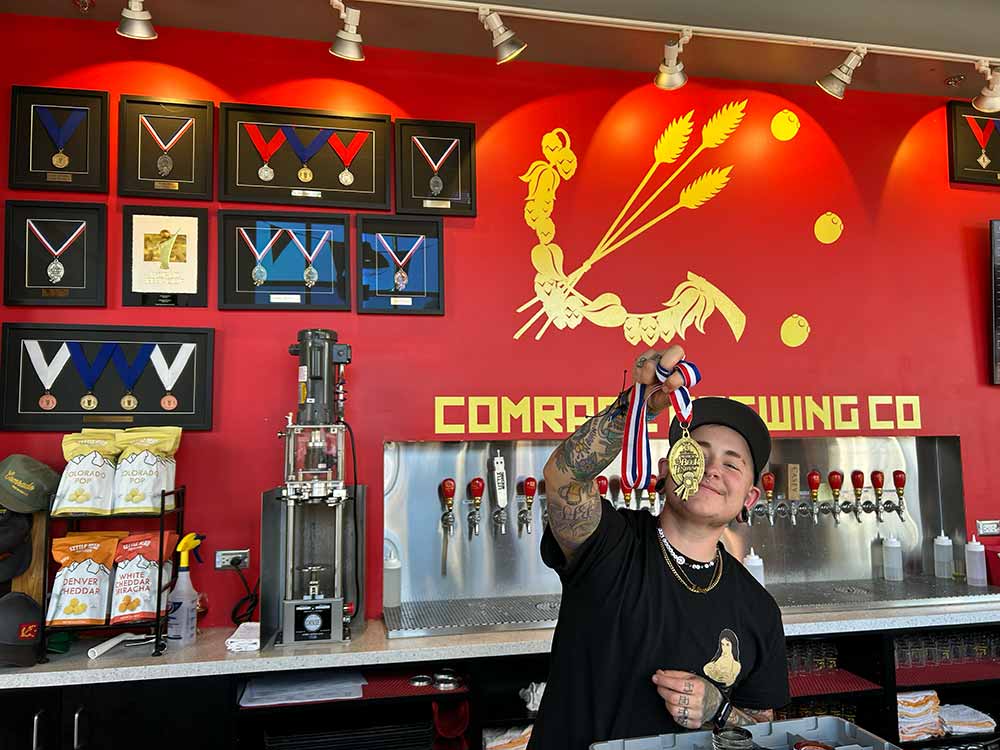 American IPA – When you go to Comrade Brewing in Denver, CO, it's really for one thing: Some of the best IPAs you'll ever drink. Okay, so maybe for two things then.
This brewery just has winning ways, taking home a gold medal in the American-Style Strong Pale Ale – American IPA category at GABF in 2019 and a silver in 2020.
Ask almost any brewer in Denver for their favorite IPA and probably nine times out of ten they'll name Comrade's Superpower IPA, which could easily have made this list as well.
But it's hard to argue with a beer like More Dodge Less RAM that recently won a gold in the most competitive category at GABF—American Style India Pale Ale.
@stacyzamora1 nominated this beer as best of the year writing, "More Dodge Less Ram 🔥🔥🔥@comradebrewing Denver Co GABF Gold Medal 🥇 Winner this year! Although this has been my favorite beer by these guys for a LONG time!"
It's the brewery's seventh medal at GABF, including a brewery of the year award picked up in 2019.
Comrade just knows how to nail IPAs; it's in their DNA.
Obviously Comrade Brewing Company Chairman and Founder David Lin and Co. are doing something right. "Your fruit, vegetable, herb, spice, barrel-aged, sours—we don't do those," says Lin. "We just want to brew beers we want to drink…and we happen to be really IPA focused because we just like drinking a lot of IPAs."
We think that pretty much says it all. Go to Comrade for award-winning IPAs. Leave a little happier.
Neighborwood: Loral And Cashmere
Ghost Note Brewing — Dripping Springs, TX
Submitted by: John Gross, Director, Strategic Business Development, Next Glass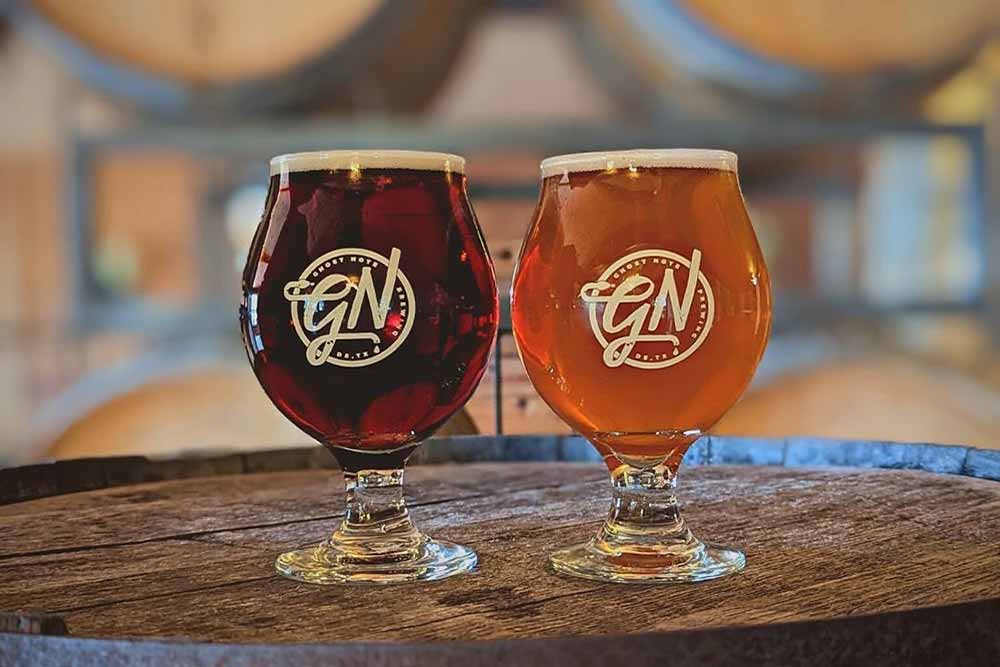 American Wild Ale – Neighborwood is a new Solera-style Foeder Project from Ghost Note Brewing. The first installment featuring Loral and Cashmere hops floored me. Light acidity and funky dryness two-stepping in harmony. Citrus and herbal hop flavors shine for a truly unique take on an oak-aged farmhouse style beer.
For the liquid, Ghost Note brewer Tyrell Elliott ages beer in "Waylon," an oak Foeder that houses a mixed culture of bacteria and yeast (note: Their open-top Foeder is named "Willie." Outlaw Country forever).
The aged beer is removed for blending and dry hopping, and then replaced with new young beer and the cycle of aging continues. A portion of beer always remains in Waylon along with the resident yeast culture that lives in the wood staves, linking past, present, and future batches together.
Beer lovers from Austin, San Antonio, and beyond will be making their way down country backroads to this destination brewery in Dripping Springs, TX, to get their hands on the next in the series. If installment number one was this spectacular, there are many exciting Neighborwoods ahead.
New World Geography
Alma Mader Brewing — Kansas City, MO
Submitted by: Grace Weitz, Managing Editor, Hop Culture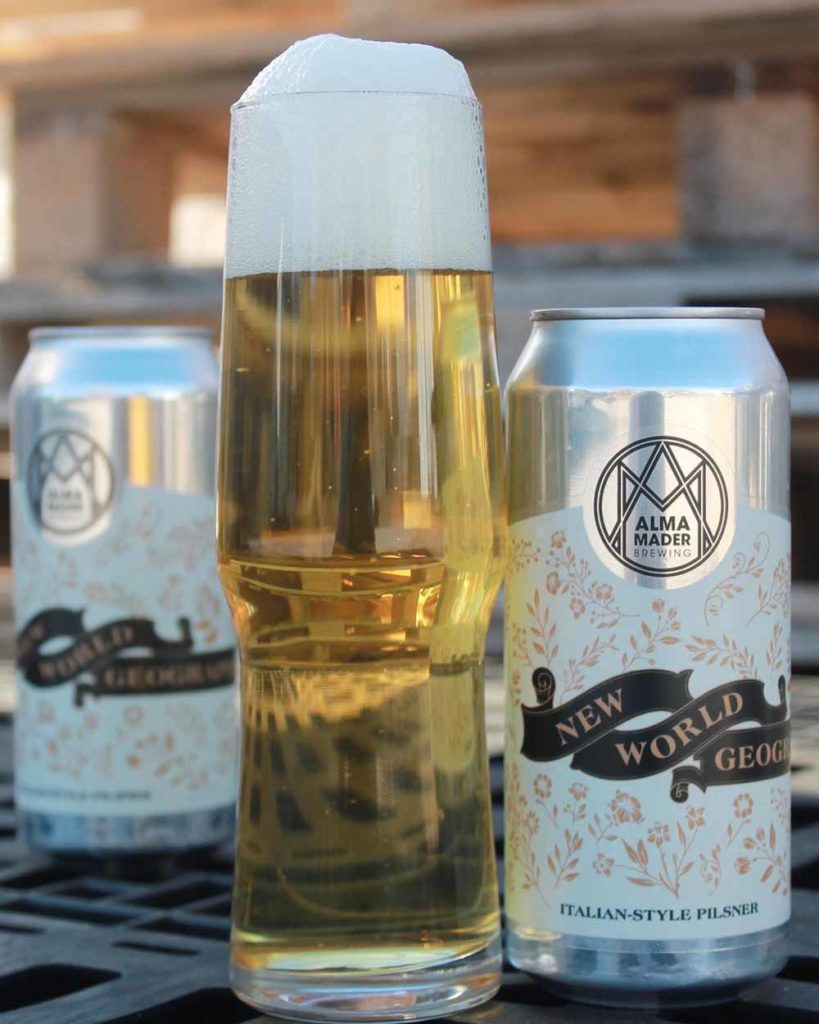 Italian Pilsner – I have my dad to thank for this one! He turned my onto Alma Mader Brewing (one of our Best Breweries of 2022) after sending me an article from Kansas City magazine naming the brewery's Premiant Czech-style pils its favorite of the year.
So I did what all good journalists do.
I immediately reached out to Alma Mader Co-Founder Nick Mader, who graciously sent me a package of beer. And while we did love Premiant and featured it in our article called "What Is a Slow Pour?" earlier this year, it's actually New World Geography that floored me the most.
With a characteristic floralness from an Italian pilsner that's been dialed down a few notches, New World Geography drinks super smooth and clear.
Featuring very pale Pilsner malt with a blend of Hallertau Mittefrüh and Saaz hops both on the hot side and dry hop, this Italian pilsner "takes you on a trip to Crispy City leaving the Old World behind," says the beer's Untappd description.
We think that says it all.
Pear Brandy Leto (Gold Wax)
Mortalis Brewing Company — Avon, NY
Submitted by: You all via Instagram!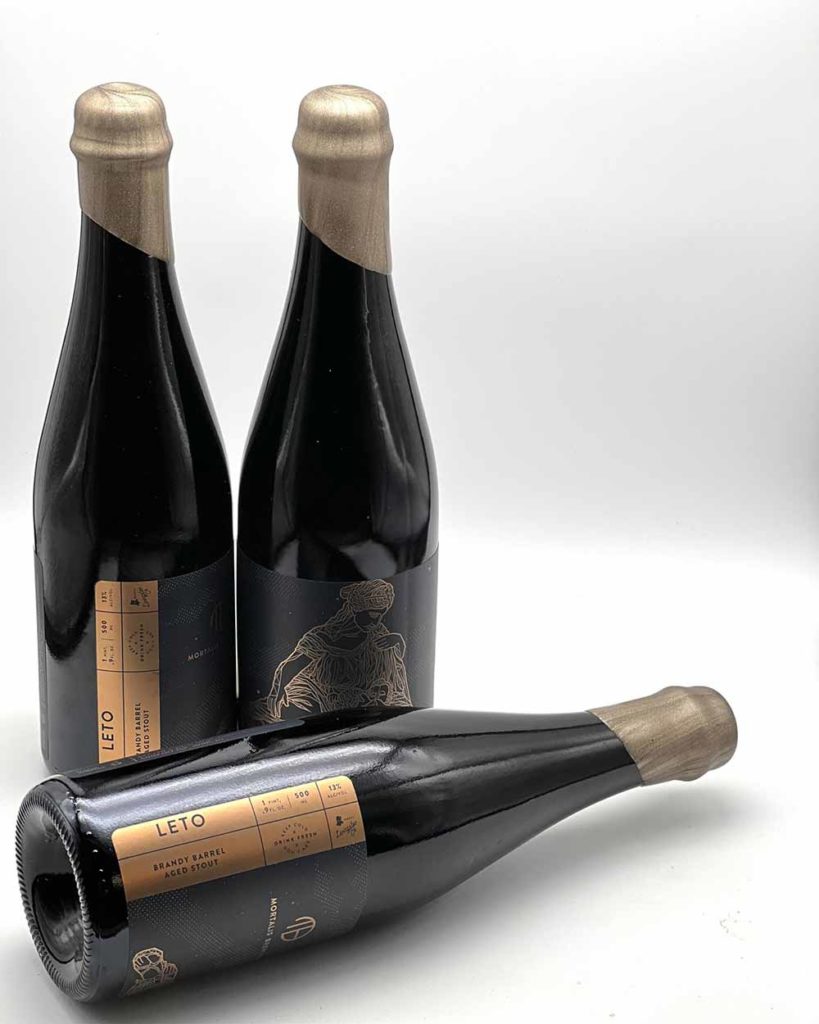 Imperial Pastry Stout – A collaboration with Mama Lor's Cafe, Pear Brand Leto (Gold Wax) from Mortalis ages in eight-year pear brandy barrels before conditioning on almond cookies.
@psiakira chose this beer because of its "unbelievable flavor profile and so smooth for a 13% BA Stout."
As if you needed any more encouragement, this imperial pastry stout scored a mind-blowing 4.78 rating on Untappd.
Expect deep layers of marzipan, delicate pear, and even a hint of vanilla fudge. This is the kind of beer you settle down with in your armchair and go deep, falling into its levels bit by bit until you're ultimately lulled into dreams.
Phanny Pack Series
New Image Brewing — Arvada, CO
Submitted by: Grace Weitz, Managing Editor, Hop Culture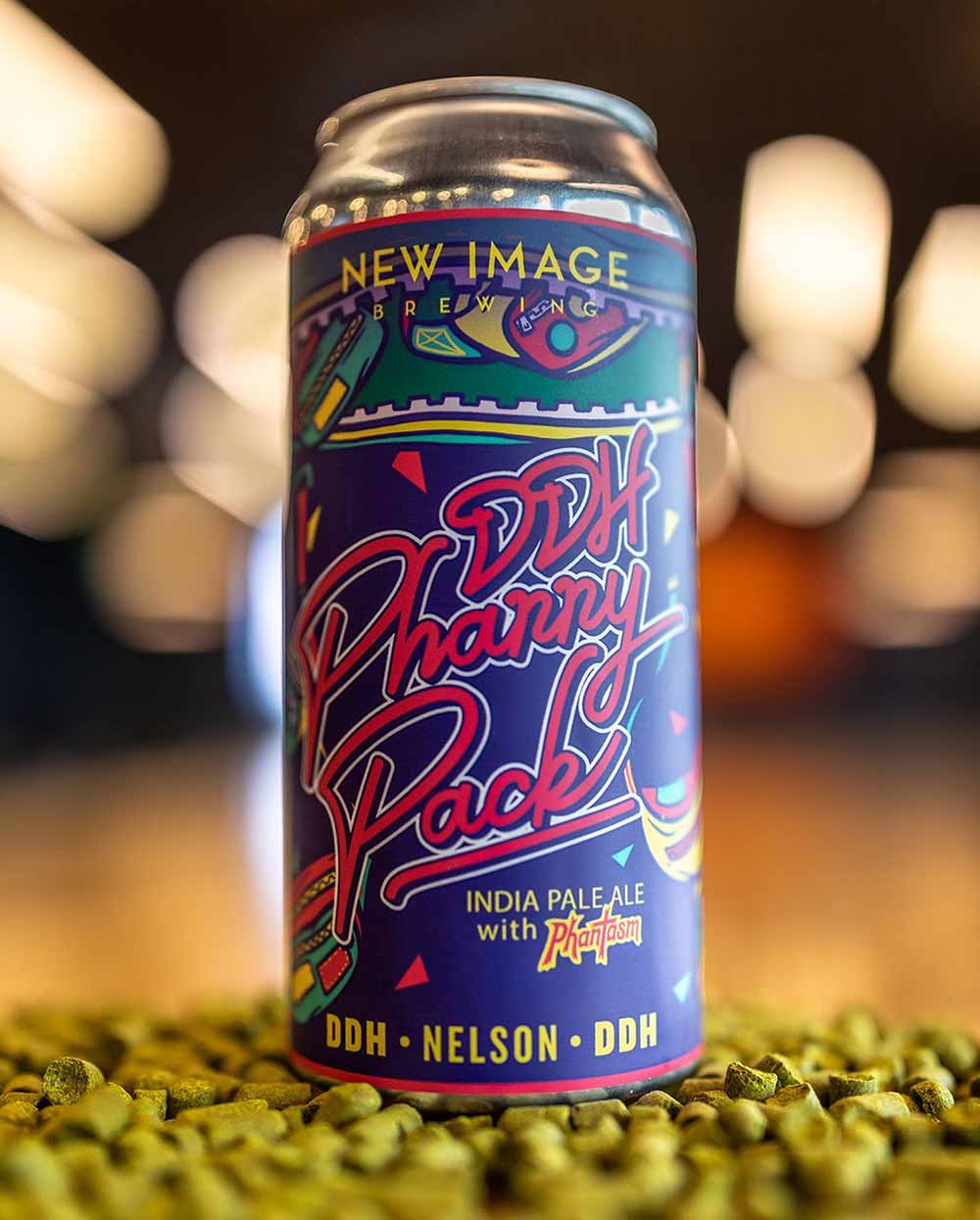 IPA Series with Phantasm – I'm one hundred percent cheating here by naming a series. But I have zero qualms about it. So call me out if you'd like, but before you do, just hear me out.
I tried to pick just one beer from New Image that I loved the most this year. But then I realized, that kind of defeats the point. Because at New Image Brewing the whole philosophy of Founder Brandon Capps, now minority partner Gavin Estes, and entrepreneur, writer, brewer, and marketer-extraordinaire Ryan Pachemeyer is to take a concept and tweak certain dials and levers until they brew the best beer possible.
New Image simply approaches beer more methodically than we've ever seen.
For instance, with the Phanny Pack series. Born out of a desire to experiment with a new ingredient called Phantasm, a freeze-dried grape powder purported to make juicy IPAs even juicer, Phanny Pack perfectly encapsulates the ethos of New Image.
You can't just throw Phantasm into a recipe and expect pure magic. You need to understand what it is, how it works, and how to wrangle out the best qualities from it. In other words, you need to chuck yourself down the rabbit hole part and parcel.
Which is exactly what Capps did. And lucky for us, we all get to drink the fruits of his labor. With every lever pulled, with every dial twisted, with every maneuver made, Capps brings us a new rendition of a Phantasm beer in his Phanny Pack series.
With Phanny Pack, "this is a beer that we are brewing with the least batch-to-batch changes in order to really understand the impact of each change," says Capps, who notes they brewed five different versions before actually settling on what they're calling the Core. "We modify the Core based on what we're learning from the other series…but we move more slowly and gradually with Phanny Pack to dial in those changes."
Introducing the Phanny Pack series
In Capps' opinion, Phanny Pack is New Image at its peak. "We're putting all the best practices into that beer at any given time and brewing it consistently," he says.
And I couldn't agree more.
I've tried pretty much all the versions out there, starting with the original Phanny Pack, but also Phanny Pack Version 2.0, Phanny Pack Version 3.0, Phanny Pack Version 5.0, and the most recent DDH Phanny Pack Version.
While I really enjoyed all of them, Phanny Pack Version 2.0 stood out in my mind because it just had my tastebuds pinging all over the place—bubblegum, banana, date, Jolly Rancher candy, green apple. Do you see what I mean? I couldn't tell when the pinball of flavors would stop.
But I do have to say that the latest DDH Phanny Pack Version New Image sent me may have taken the top spot.
It had the biggest explosion of aroma when I first cracked it. I mean it covered me—like how smoke stains your hair and clothes if you stand by a campfire for too long. And everything it promised on the nose followed through on the tongue.
Straight up tropical juice bomb (thanks to an extra dose of Nelson Sauvin hops) with a hint of bubblegum esters and a bit of savory bitterness towards the back. Almost like a chive or green garlic. I know what you're thinking…that makes no sense. But trust me. Even though your senses are being spun through the wash cycle, everything comes out clean and crisp in the end.
And really, that's the whole goal at New Image: to show you the evolution of a beer and all its infinite possibilities.
Mission accomplished. Although I'm sure Capps would say they're still on the hot pursuit of perfection.
Table Beer (Batch No. 5)
Hudson Valley Brewery — Beacon, NY
Submitted by: Libby Borchert, Account Executive – Brewery Solutions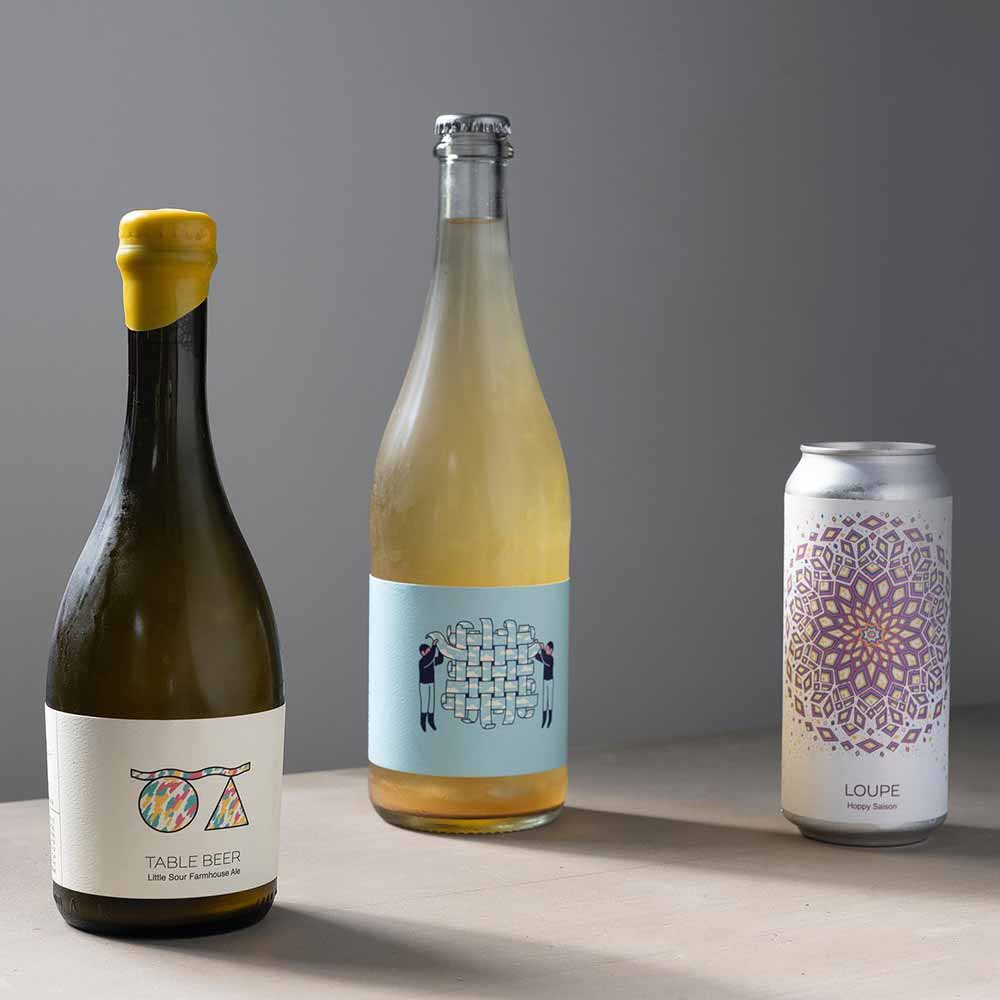 Table Beer – A little sour farmhouse ale aged in oak for three months and bottle conditioned with local wildflower honey, this beer drinks light and refreshing while having an earthy, complex flavor that has my taste buds wanting more!
Tmavé Pivo
Fair State Brewing Cooperative — Minneapolis, MN
Submitted by: You all via Instagram!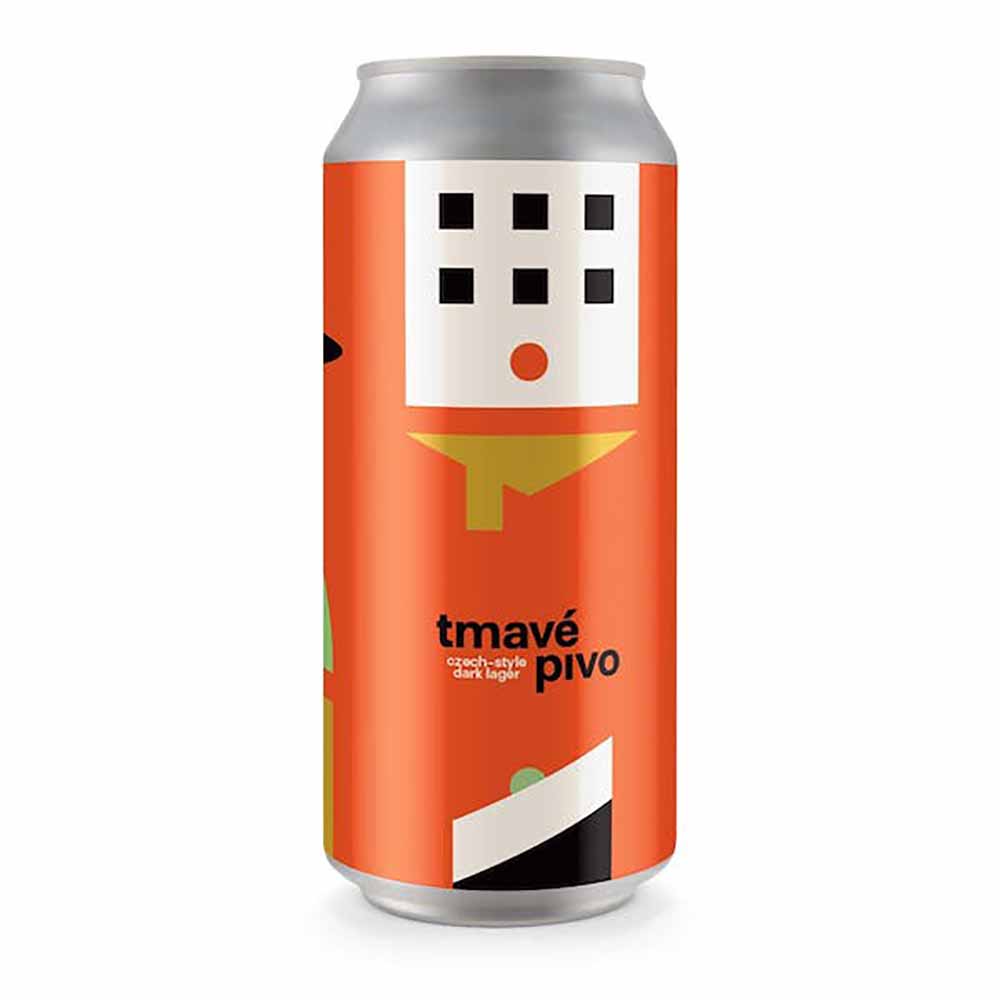 Dark Lager – Say it with us everyone: 2023 will be the year of the Czech lager. Apparently, we can't underscore this enough. A version of a Czech dark lager from Fair State Brewing Cooperative, Tmavé Pivo essentially translates to "dark beer" in Czech.
Fair State considers this beer like the Bohemian cousin of the German schwarzbier. Pouring dark black but with a lighter body, Tmavé Pivo is "everything we want dark lager to be," writes the brewery in the beer's Untappd description.
Decoction mashed for a smoother ride, this dark lager gets a handful of Kazbek hops, which bring a distinct earthy spiciness to the mix.
@lowpulp nominated this as a best beer writing, "Tmavé Pivo from @fairstatecoop. In the year of the dark Czech lager, this one stood out with perfectly calibrated biscuit + honey graham notes. Fluffy carb, eminently crushable, long live dark lager."
Well said.
Turns Bones to Glass
Good Word Brewing & Public House — Duluth, GA
Submitted by: Grace Weitz, Managing Editor, Hop Culture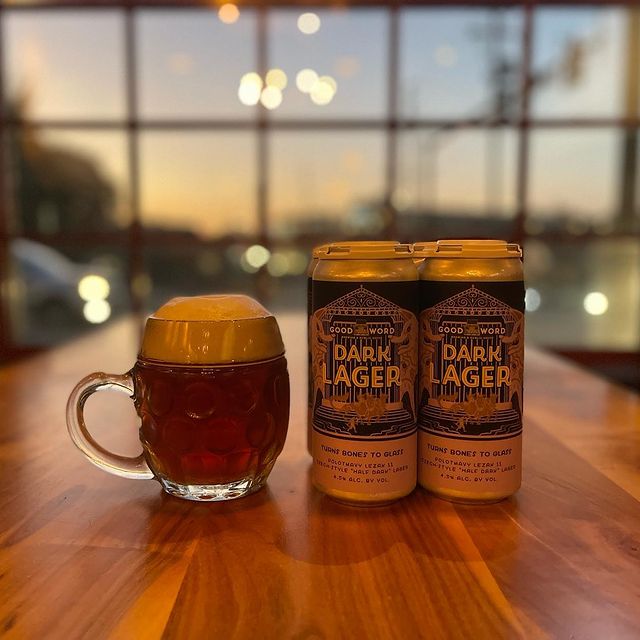 Czech Dark Lager – I hate to sound like a broken record, but how often do we see Czech-style beers executed to perfection here in America? At Good Word Brewing & Public House in Georgia, head brewer Todd DiMatteo crushes Czech along with many other European beers every single time he brews them.
On my recent visit, I ordered a Czech-style half dark lager called Turns Bones To Glass, which Todd told me is a reference to a song by Bill Callahan.
"So so so freaking good," was the first thing I wrote in my notes. Pouring an amber-brown hue, this half dark lager had a lovely complexion in appearance that carried through the entire glass.
With a nice toasted crust buoyed by a warm snickerdoodle cookie right out of the oven, Turns Bones To Glass had a lovely, velvety complexion in the mouthfeel.
This beer is just beautiful every time you take a sip, reminding you a bit of the historical romanticism around beer and a time when lagers ruled the land. Czech styles tend to take a back seat to others here in the United States, but it's beers like Turns Bones To Glass that only affirm these styles will be up in the driver's seat soon.
Upward Movement
Allagash Brewing Company — Portland, ME
Submitted by: You all via Instagram!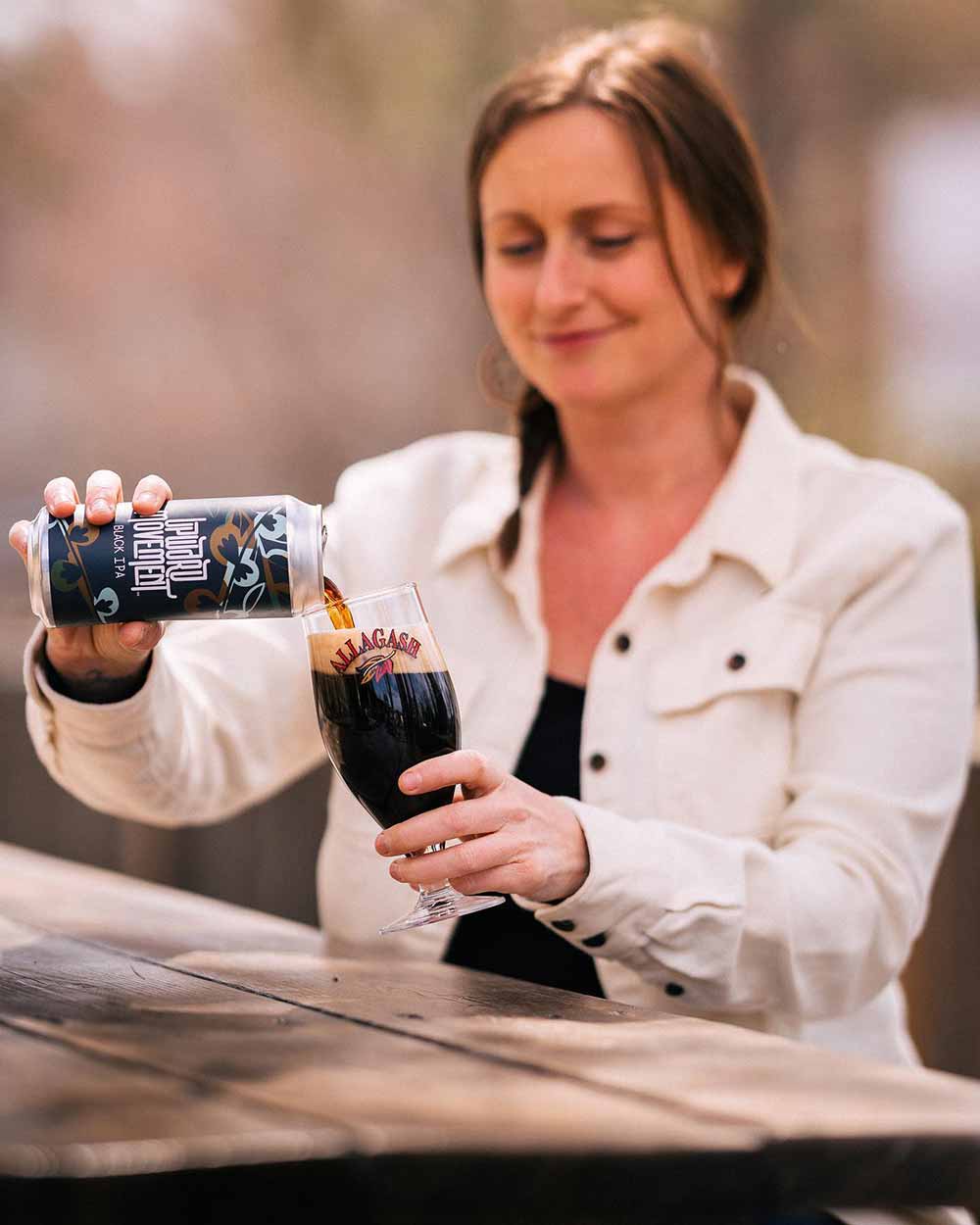 Black IPA/Cascadian Dark Ale – A style that almost fell off the cliff into oblivion, black IPAs are making a bit of a comeback.
Like with Upward Movement from Allagash Brewing, a beer brewed by the Pink Boots+ team, with all proceeds going to the Pink Boots Society, whose mission is to assist, inspire, and encourage women in brewing.
This beer inspired us by harmoniously blending dark chocolate and coffee notes with some more assertive tropical flavors from the hops. No easy task mind you. Which is probably why you all named it one of your favorite beers of the year.
@_hoppenstance says, "Oh this is tough, but one of the first that comes to mind is Upward Movement by @allagashbrewing."
When it comes to perfecting the impossible, we can always count on Allagash.