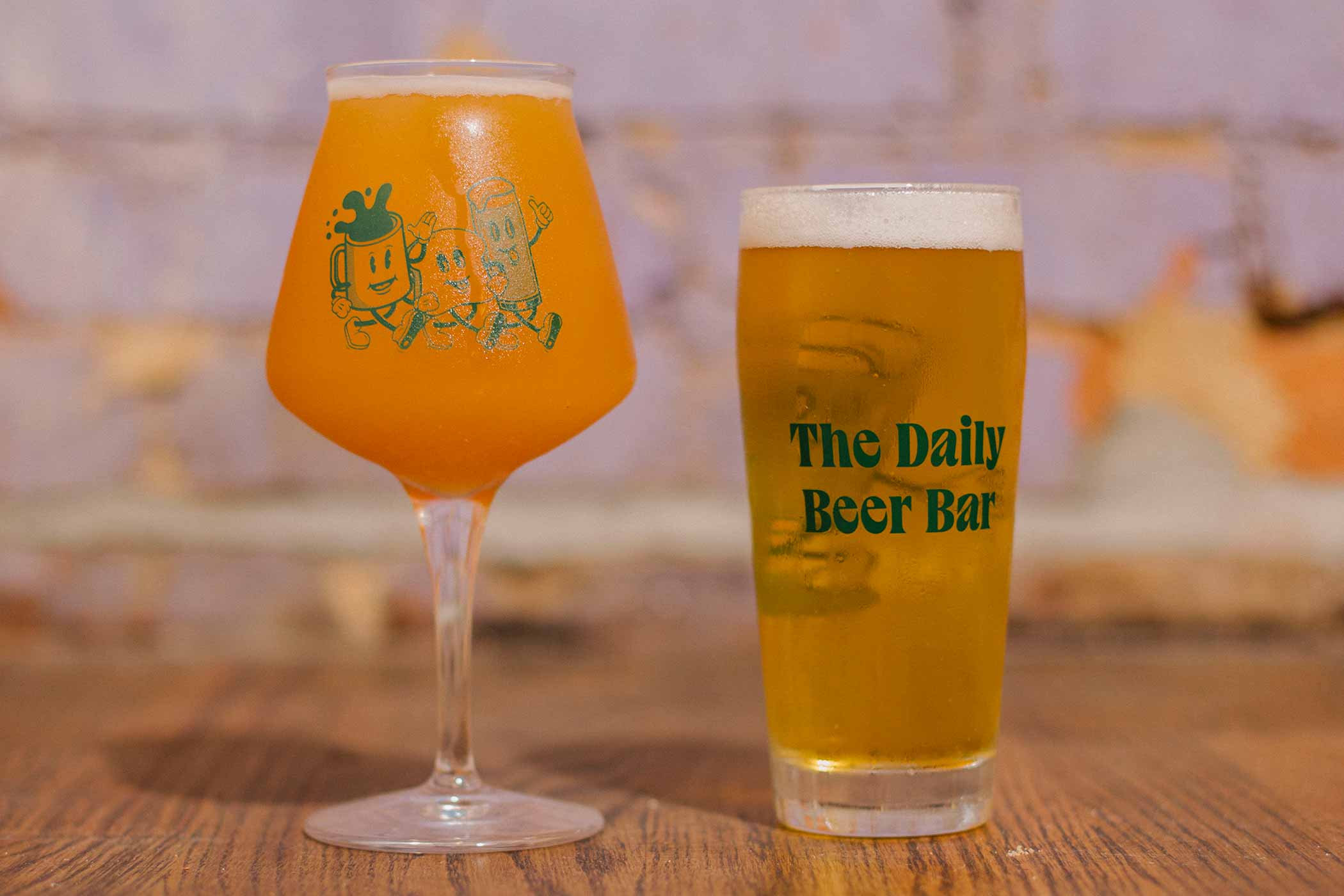 Photography courtesy of The Daily Beer Bar
Everyone has their favorite place to drink. You know what we're talking about. That secret spot you only take your friends from out of town. Or that dive bar you go to in your sweatpants. Or that neighborhood bar you just love to visit because, well, they know your name, right? A hidden-gem place to drink could certainly be a brewery or somewhere that serves craft beer. But it doesn't have to be. And that's why we were so excited to introduce this piece into our end-of-year awards in 2022.
To clarify, Hop Culture started as a magazine about craft beer culture. But we've become so much more. We're delving into bourbon, appreciating natural wine, even tolerating hard seltzer (sorry, just one trend we can't one hundred percent get on board with). In other words, we love all fermented craft beverages. And the places that work tirelessly to serve them.
And it's reciprocal, right? Many breweries have expanded their offerings to include more than just beer or even non-alcoholic options.
For instance, Fort Point recently collabed with Broc Cellars on a beer-wine hybrid, Homage makes its own natural wine, and even former Anchor Brewing Owner Fritz Maytag owns his own winery. Those are just a few of many examples.
Point being: Drinking is drinking.
Whatever your drink of choice, the act of going somewhere to imbibe with people you know or even people you don't is a time-honored tradition. And as such, we're honoring it here.
To get a representative list, we called on folks across the Next Glass team from different backgrounds and geographies. So you'll find that this list includes all kinds of watering holes. We didn't limit it to a certain number of years open (like with our best new breweries of 2022) or type of place.
The only requirement: You could drink there.
Below, you'll find the best hidden-gem places to drink in no particular order. Of course, any "best" list is open to interpretation, so take these picks with a grain of salt. And if you missed our post on Instagram and want to share a place with us, just hit us up at @hopculturemag.
The Best Hidden-Gem Places to Drink in 2022
Tiger's Taproom
Oakland, CA
Submitted by: Grace Weitz, Managing Editor, Hop Culture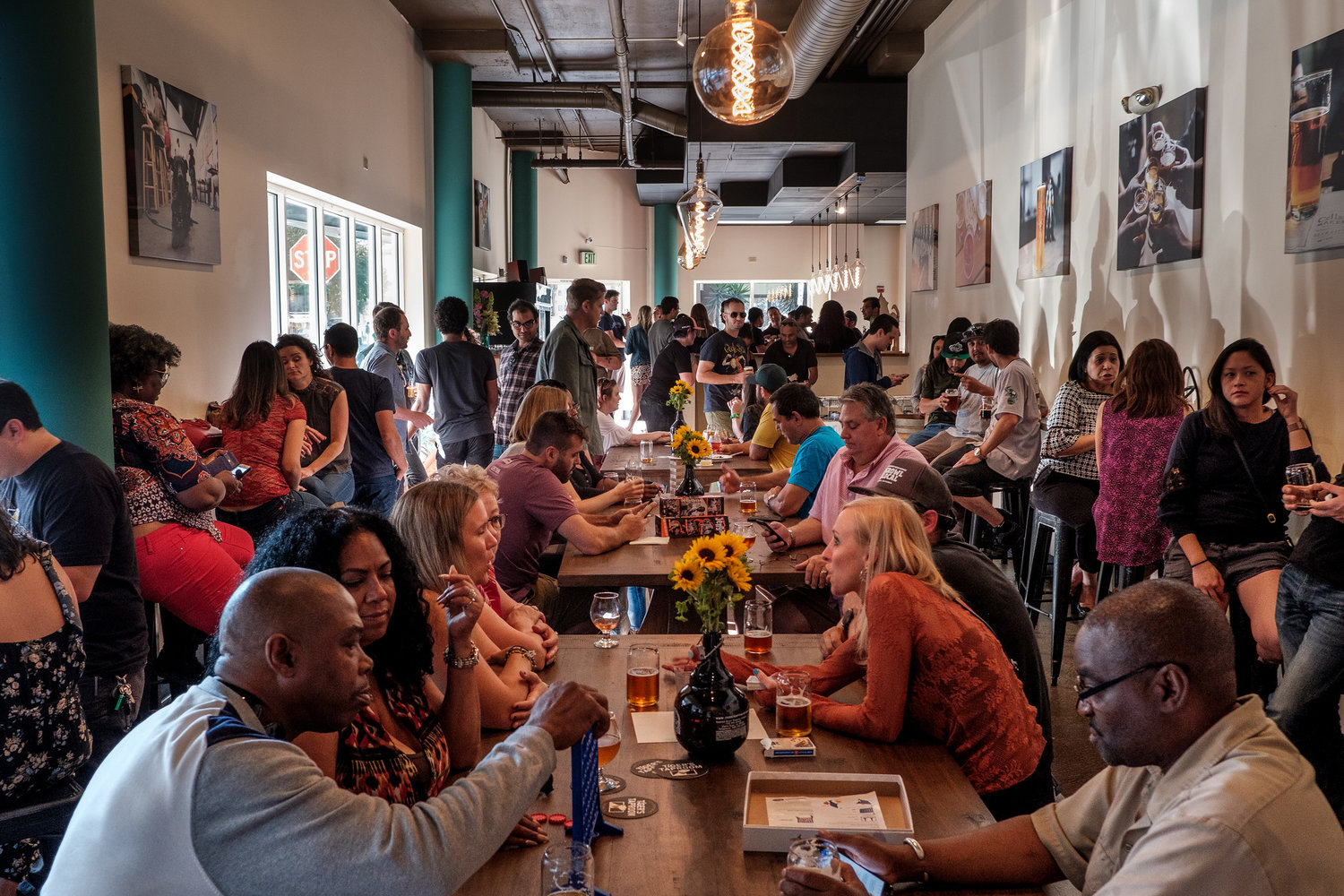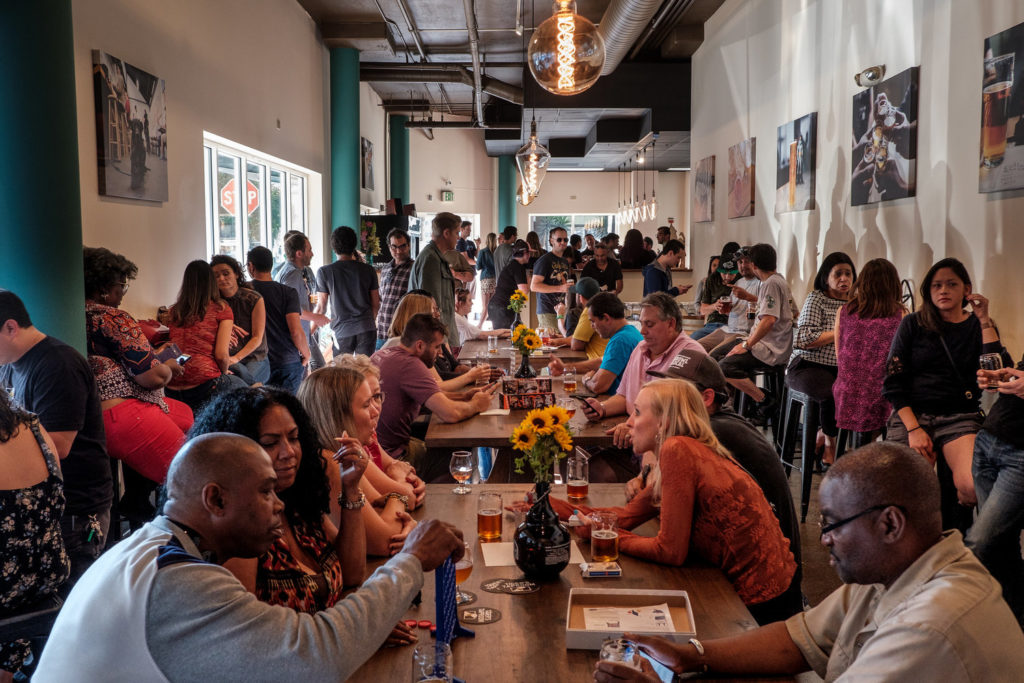 I met Tiger's Taproom Co-Founder Brian Chan when I first moved to the Bay Area in early 2020. Originally, I reached out to him about hosting one of our events for a West Coast version of Beers With(out) Beards. How was I to know that about a week later, a global pandemic would shut down the entire city for basically two years? But in the short time I've known Brian, I've had a chance to get to know Tiger's Taproom and to hear stories from the regulars who fiercely love this watering hole.
Named after Chan's dog, Tiger, this quiet corner craft beer bar in the up-and-coming Jack London neighborhood of Oakland is the kind of place where everyone feels welcome. That's a core tenet of a hidden-gem place to drink in our opinion.
These are people who just give a damn about not only what you're drinking, but about you. Just you. That can be rare to find nowadays.
So it's only a bonus that Chan showcases beer from some of the best breweries in the Bay Area and beyond while also staying lowkey with a tap of PBR.
Come here for an iconic Christmas Ale from Anchor Brewing, a Winter Sweater from Local Brewing, an Adventure Island from Temescal Brewing, a Duchesse Cherry sour flanders red ale, or like we said, just a straight up PBR. You can find it all.
And you'll find it in a warm, welcoming setting. Honestly, I don't get my butt over to Tiger's Taproom enough. Don't make that same mistake.
LoLo
Austin, TX
Submitted by: John Gross, Director, Strategic Business Development, Next Glass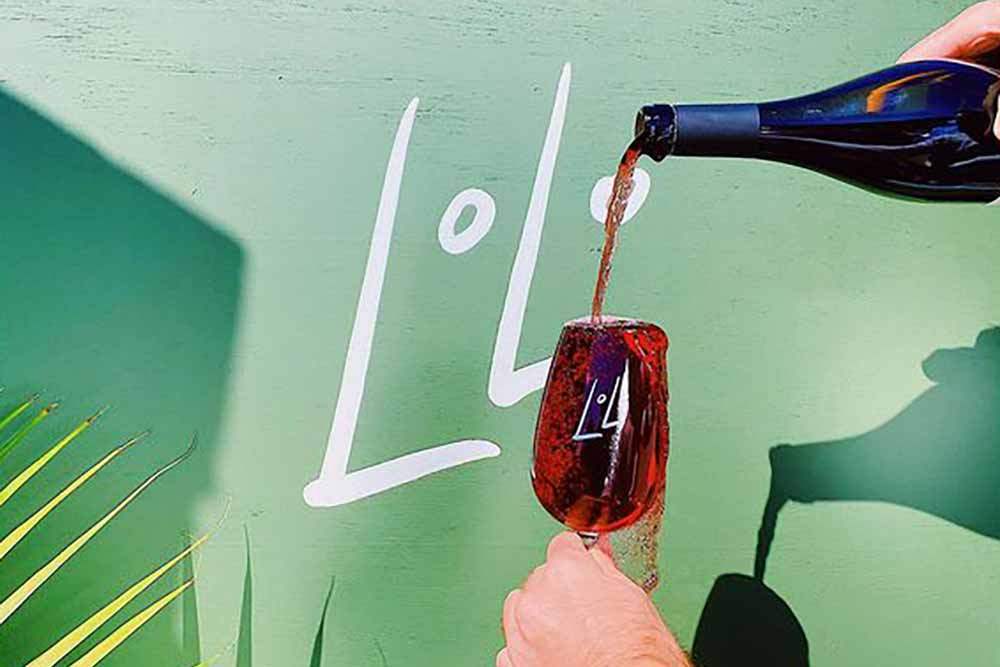 A lot of living in Austin involves patios. The vibes out back at LoLo are hard to beat. Everything from the orange beer garden tables to the Tejano music spilling over from the adjacent bar and above all the bev curation make LoLo's patio special.
When it comes to natural wine, the staff at LoLo delivers a fun, top-notch experience time after time. There's always something exciting open behind the bar. Funky skin-contact weirdies, glou-glou freshies, and hard-to-find limited drops make this place a hotspot for the nerdiest of the natty wine nerds. But LoLo also pulls off the abstract task of being just as welcoming for anyone thirsty.
Plus tinned fish, krispi boiz, poorons of cider, and a sound system that can be turned up to eleven when the mood is right.
LoLo's long-standing industry connections have attracted buzzy pop-ups from hot-shot food and wine mavens from all over the world.
LoLo just gets it. Place your trust in the hands of the LoLo crew and they've got your patio hang covered.
Grab a special pour while you're there and snag a bottle for later on your way out.
The Daily Beer Bar
Durham, NC
Submitted by: Grace Weitz, Managing Editor, Hop Culture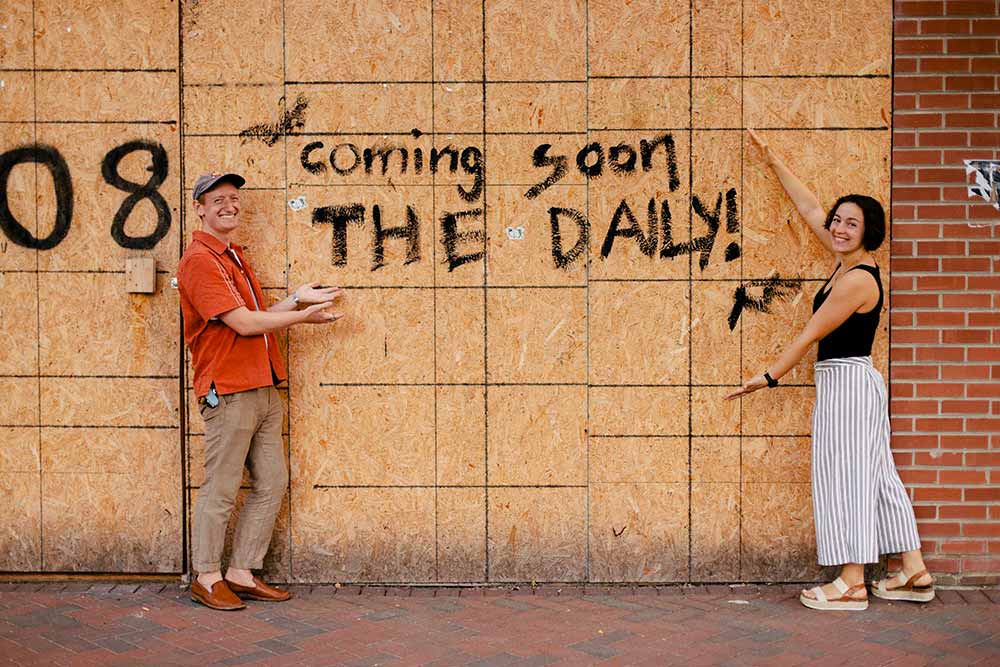 Yes, I'm being biased. But when one of the magazine's favorite people on the planet tells you about his plans to open up his own craft beer bar serving "Cold Drinks, Hot Sandwiches, and Good Vibes," you get pretty excited. We're giving you the inside scope on the next hidden-gem place to drink in Durham, NC.
That's right, folks. Former Hop Culture Managing Editor John Paradiso and his business and life partner Rosa Paradiso cut the ribbon on The Daily Beer Bar in early December. Just this past weekend, in fact.
Touted as an all-day cafe, The Daily Beer Bar serves coffee in the morning, sandwiches, salads, and snacks throughout the day, along with craft beer, natural wine, and non-alcoholic drinks out of an old industrial brick building in downtown Durham that used to house a beloved jazz club called Talk of the Town.
Simplicity and intentionality are keywords at The Daily. Plus, a little bit of fun. All influenced by John's own experiences in the beer industry.
For coffee, that means partnering with Caleb Durham from Yonder Coffee, who John met at an event at Ancillary Fermentation. A curated list will showcase exciting craft producers that aren't necessarily readily available in the Triangle area. "The bottom line is to serve a product that is simple and good but not over complicated," says John. "We're focusing on good producers making simple, good products."
For food, that means dishes like the "Hummus & Bread" with a recipe Rosa has been making at home, including Za'atar from a local Lebanese company based in North Carolina. Or a simple fig jam, goat cheese, and arugula sandwich John says his mom used to make.
Of course, with a background in beer you can bet that The Daily will serve a well-curated taplist.
Again, Paradiso says the focus here is intentionality. "We want to show breweries that aren't readily available that we've had a chance to meet and know as individuals and can speak to why they are so great other than just the liquid itself," he says. "Telling the story of these producers is as important as serving really good beer."
Expect beer from folks Paradiso has met during his journeys with Hop Culture, such as Twin Elephant, Halfway Crooks, Flying Machine, Zilicoah, Trophy, and Bond Brothers, to name a few.
Everywhere throughout The Daily you can see those thoughtful yet playful touches. Especially in the artwork.
Designed by Erik Raines, who John also met through Hop Culture, The Daily's graphics have an almost Steamboat Willie or Looney Tunes vibe to them. "It's a playful throwback," says John. "Maybe a little bit of nostalgia."
This is just the kind of place we can imagine ourselves staying in all day. Never wanting to leave for fear of missing out on a moment that makes us smile.
Monk's Cafe
Philadelphia, PA
Submitted by: Kenny Gould, Founder, Hop Culture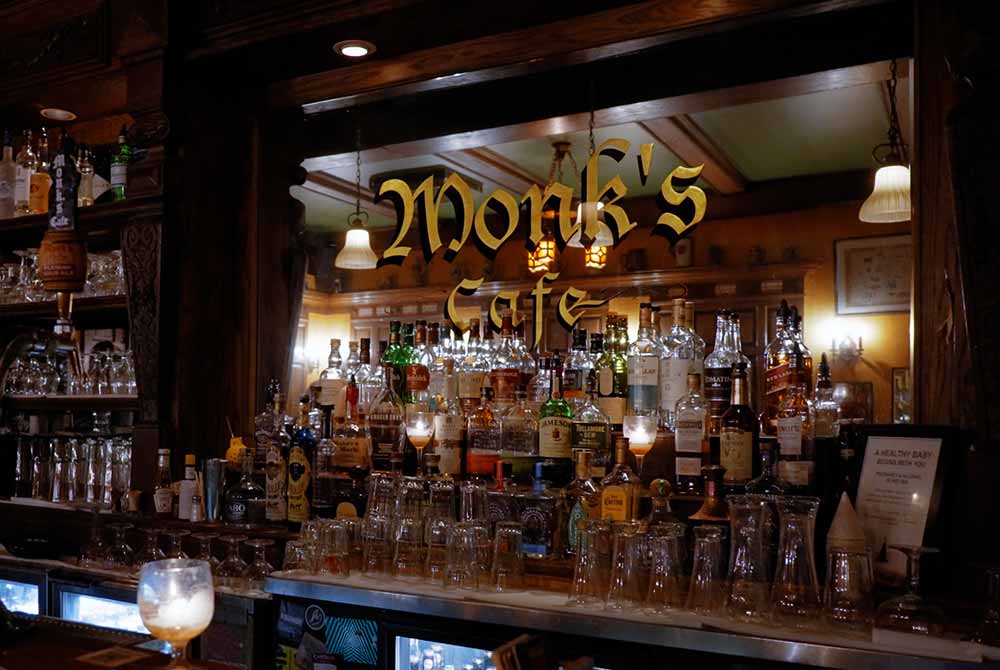 Monk's Cafe might not be hidden, but we'll take any excuse to visit this one-of-a-kind craft beer bar in Philadelphia. Opened in 1997 by the dynamic Tom Peters, Monk's has since become the go-to spot for anyone looking for rare, vintage, and exciting beer—especially beer of the Belgian persuasion.
Earlier this year, we stopped by Monk's as part of the Philadelphia episode of our Next Exit beer and travel show, and the visit was as life-changing for us as the one Peters made to Brussels in 1984.
If you haven't made the pilgrimage yet, we'll meet you there!
Dudley Market
Venice Beach, CA
Submitted by: Libby Borchert, Account Executive, Brewery Solutions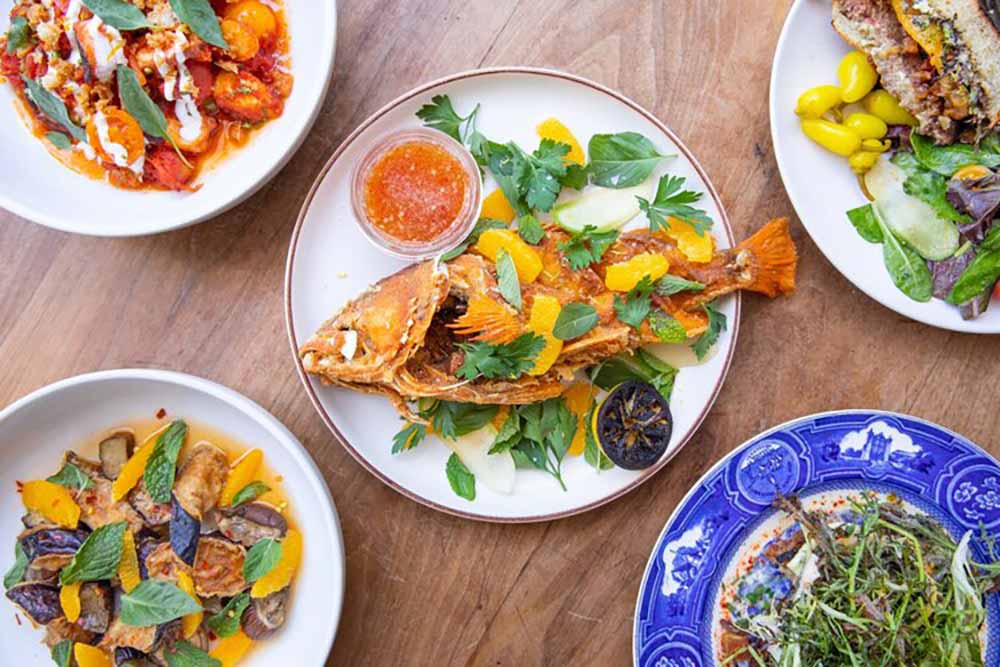 Dudley is special.
This team catches fresh fish by day and serves it up for dinner by night paired with a lovely bottle of natural wine. All the food and beverages here are sublime.
The environment is fine dining meets Venice Beach meets cool-kid-that-doesn't-know-they-are-cool vibes. Sounds like all the criteria for a hidden-gem place to drink.
You can just tell everyone working there loves what they do and everyone dining is having a great time. With Momlovesart all over the outside and inside of the building, it is hard not to fall in love with this SoCal gem.
Do you want to know a secret? On top of the catch of the day, you HAVE to order the burger. Don't question it, just do it and thank me later.
Brick Store Pub
Decatur, GA
Submitted by: Grace Weitz, Managing Editor, Hop Culture
Co-owned by Mike Gallagher, Dave Blanchard, and Tom Moore (who perhaps not too coincidentally also has a stake in Good Word), Brick Store Pub emulates the quintessential neighborhood British pub.
Situated in an old courthouse building, Brick Store Pub has been a staple in the area for twenty-five years. And over the last two and a half decades, it has absolutely built up its renowned reputation…brick by brick.
Plop into an intimate booth with mustard yellow cushioning and dark mahogany benches. Pull up a stool to the horseshoe-shaped bar or head upstairs to the cozy cask bar. Wherever you sit, it's like you're hiding in plain sight. And that's the most comforting feeling, especially when you start off drinking solo at the bar, enjoying their Sunday Biscuit Service (two small buttery biscuits with a swath of apple butter), and reading a Michael Connelly book.
Lucky for me, on the day I ventured out, Brick Store welcomed Schilling Beer Co. to take over eleven of its taps. (Okay, I wasn't exactly lucky; I'd learned about the event from Odd Colony Brewing Co. Co-Founder Blake Schweigert at Good Word the night before.)
But any given Sunday you can find Brick Store spotlighting a different brewery.
This is just a place you go to lose time with a good book and a great pint. If you're spending a weekend drinking and eating in Atlanta, you need to stop at Brick Store Pub.
Bonus: Inner Voice Brewing, one of our best new breweries of the year, is just a short five-minute walk away.
The Times Bar
Nashville, TN
Submitted by: Kyle Roderick, Executive Vice President of Product, Next Glass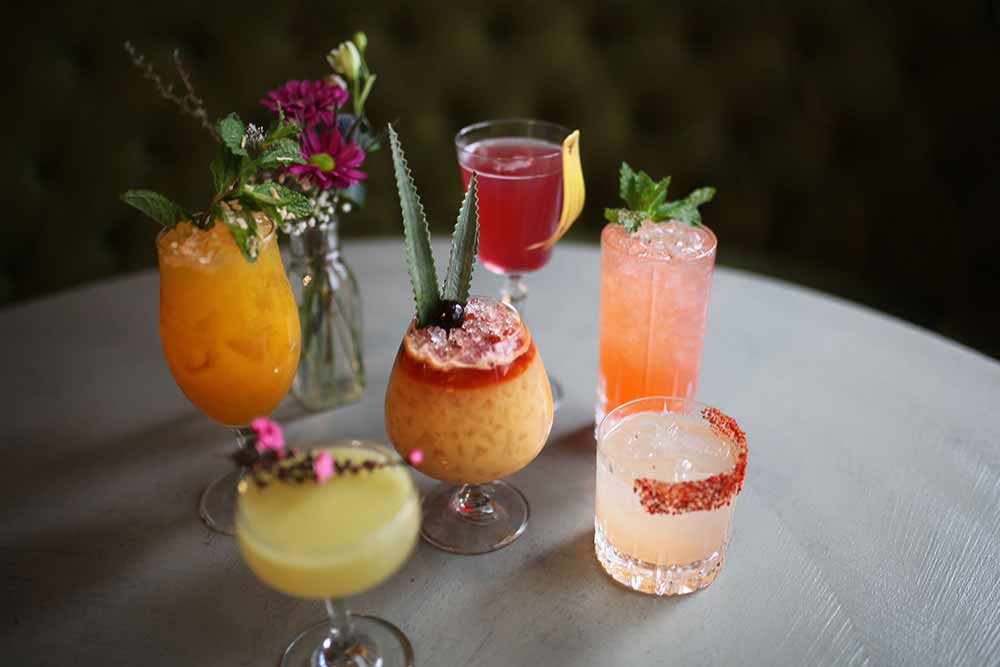 The Times Bar is a coffee shop by day and a tiny, relaxing cocktail and beer spot at night. Their list of creative cocktails rotates seasonally with a few signature selections always available. I last visited earlier in the year and made it a point to visit twice during my stay so I could try a couple more of their drinks. It's got a warm, relaxing atmosphere with a couple of spots for small groups to sit. Their standout drink earlier this year was one that featured the infamous Underberg: a staple in some of the best breweries I enjoyed this year.
ChurchKey
Washington, D.C.
Submitted by: Kenny Gould, Founder, Hop Culture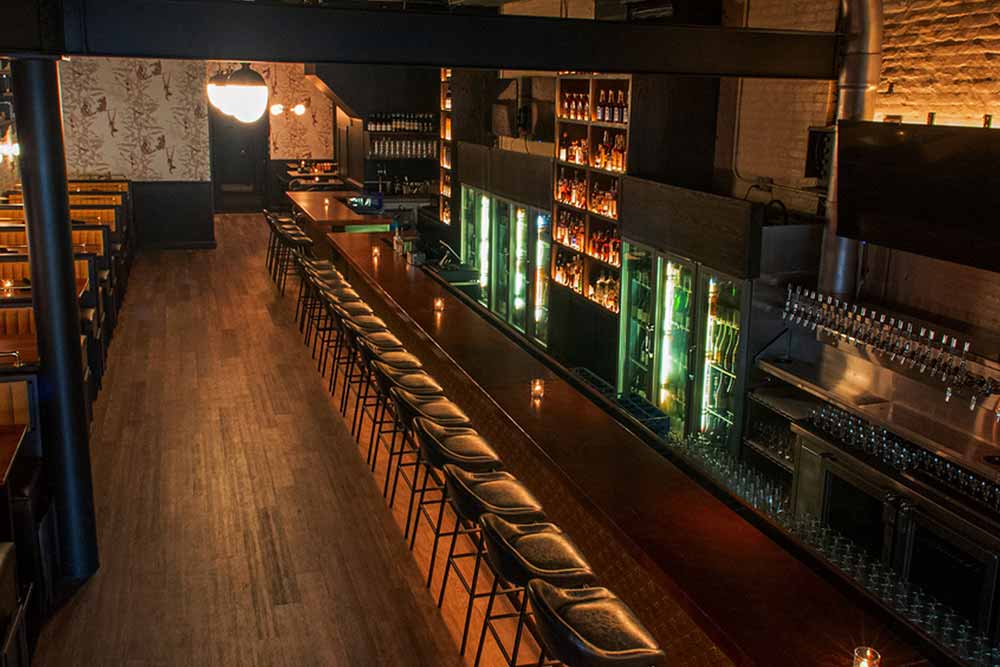 Every month, I travel to D.C. for grad school. And every month, I stop at ChurchKey. Closed for what seemed like a lifetime because of COVID, the DMV-based beer bar recently reopened… and it's not only back, but better than ever.
With a menu arranged by flavor profile (crispy, hoppy, malty, etc.), it's easy to find something for everyone. If you're looking for a place where your beer is served in proper glassware and down to the proper degree of temperature for the style, you want ChurchKey.
Our biggest regret of the year is missing Snallygaster, the D.C. area's annual celebration of craft beer, which is thrown by the same group that owns ChurchKey and takes place during the second weekend of October (pro tip – put 10/7/23 on the calendar now and we'll see you there next year!).
Do or Dive
Brooklyn, NY
Submitted by: Libby Borchert, Account Executive, Brewery Solutions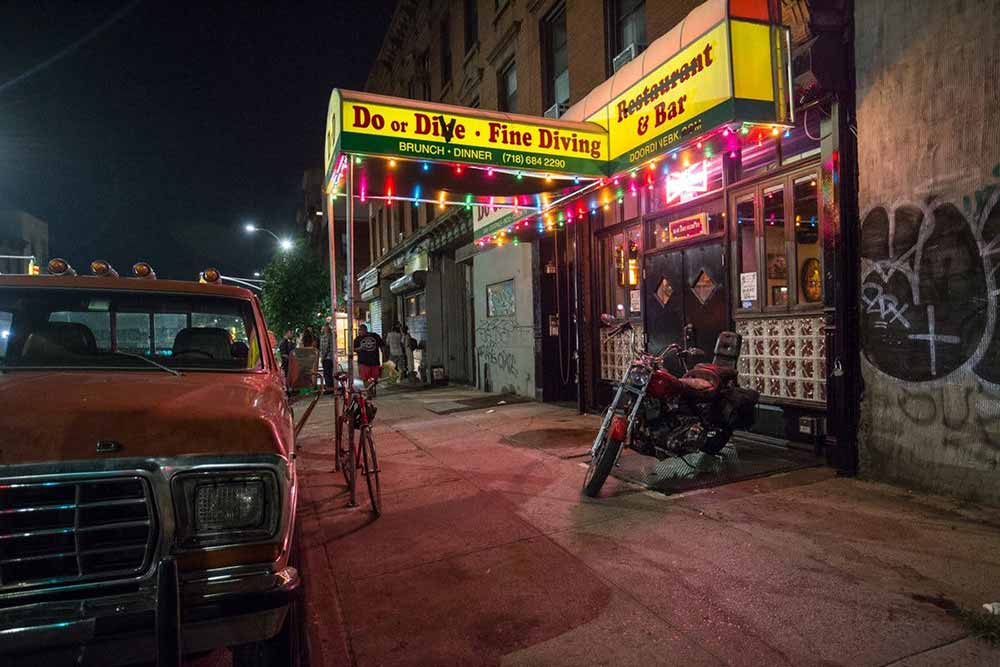 Dive bars are the perfect hidden-gem places to drink. Unassuming, often cigarette stained, and sometimes off-the-beaten path, dive bars make for some of the best watering holes around.
Do or Dive is my favorite dive bar in Brooklyn, handsdown. The bartenders are friendly and funny, the music is always good and the locals are all vibing with each other. Sit down, have a low-life or five and don't forget a coffee thing before you leave!
Goed Zuur
Denver, CO
Submitted by: Grace Weitz, Managing Editor, Hop Culture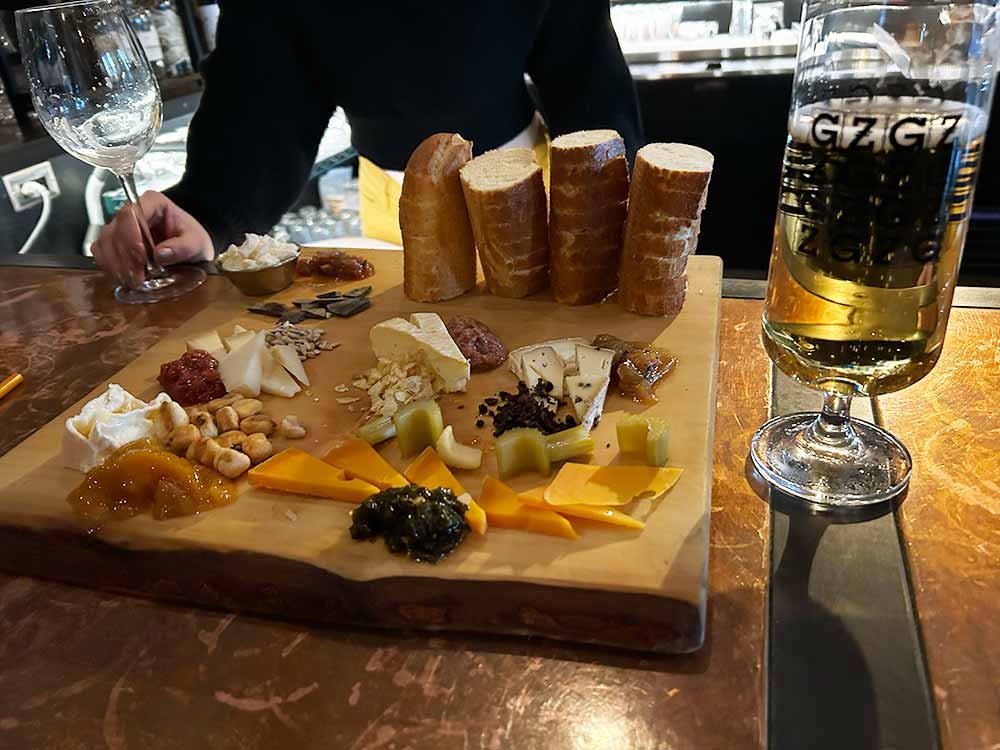 If you're spending an epic weekend drinking and eating in Denver, you need to put Goed Zuur on your must-stop list.
Cheese, cured meats, and craft beer. That's the name of the game here.
If there's just a couple of you, park yourself at the island bar in the middle. Grab a Palate Cleansing Pils collab from Bierstadt or one of the other funky saisons and sours from local favorites like Westbound & Down and Crooked Stave.
Then simply check off which six cheeses and charcuterie you want on a white piece of paper and prepare to be whisked away to bliss.
Mere minutes later (or perhaps longer, we don't know—time just seems to stand still here), someone from the kitchen gently settles a huge board in front of you.
On it you'll find each of your selections expertly paired with what the restaurant believes are the best accompaniments. I'm going to be completely honest here: I found myself in such a state of euphoria that I forgot to write down all the cheeses and components that came with them.
But in broad brushstrokes, I tried one that was earthier, studded with hemp seeds, and paired with some type of jam. Another creamier cheese almost like sweet cream sat nudged next to a swath of homemade marmalade and suggested to be topped with a chip of chocolate nearby. While orange slabs of some type of cheddar parked themselves next to pickled celery.
Crunchy, creamy, sweet, slick, this is a tale of textures that will leave you living happily ever after.
I mean, if you got stuck here for a few hours and decided to skip the rest of the afternoon, we would completely understand.
Cork-n-Bottle Liquors
Fremont, CA
Submitted by: Kyle Roderick, Executive Vice President of Product, Next Glass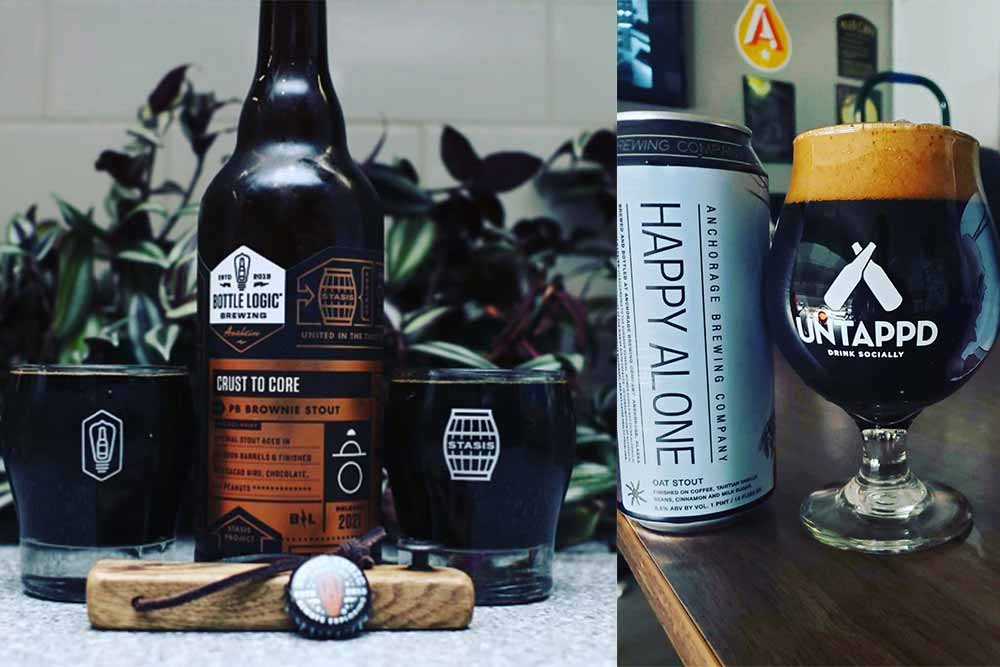 Just a quick stop off the 880 freeway, Cork-n-Bottle is your typical energy drink, salty snack, and everyday-needs liquor store in front. In the back, you'll find one of the best selections of craft beer in all of the Bay Area. Must-have bottles of the latest Bottle Logic release, unique vintages of Firestone stouts, and a stocked fridge of fresh, local brewery selections from light lagers to fruited sours. As if that wasn't reason enough to visit, they also fit fourteen rotating taps in the back with a couple of barstools to sip away an afternoon.
BierWax
Brooklyn, NY
Submitted by: Grace Weitz, Managing Editor, Hop Culture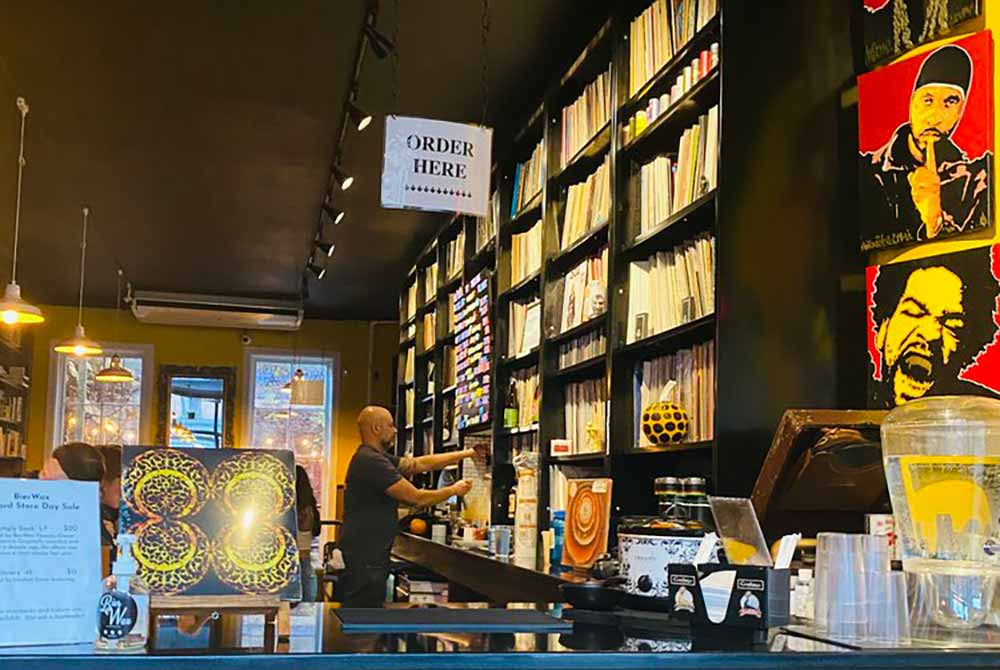 Technically, this is a suggestion from our good friend and Finback Co-Founder Basil Lee when he helped us put together an incredible list of "The 11 Best Breweries and Bars in Brooklyn, According to the Experts."
But I also used to live a quick ten-minute walk away from BierWax a few years ago, so I can corroborate that it is indeed an incredible hidden-gem place to drink. Especially since in New York City bar like Tørst, Proletariat, and Covenhoven get most of the attention (don't get us wrong, those places are all amazing too. Just not sure we'd consider them hidden-gem places to drink anymore. That's all we're saying).
Founder and owner Chris Maestro modeled the craft beer and vinyl record bar from his passions for hip hop and craft beer. With over 5,000 vinyl records and a curated tap list, BierWax scratches the itch of many an audiophile and beer-o-phile (we can make that a word, right?) in Brooklyn.
While these types of vinyl listening bars are pretty common in Tokyo, they're surprisingly uncommon in the United States.
Maestro is proving they shouldn't be.
"BierWax is such an awesome spot; it's a great concept and a great place and community," says Lee. "Awesome record collection and awesome beer collection in a small place that's like this shotgun-long showbox that almost forces everyone to be close and community oriented and make friends."
BierWax drips with confidence and coolness, but in a way that's understated and low-key.
Go for the beer and stay for the music. Or go for the music and stay for the beer. Either way you're sure to spend a few hours here chilling, listening, and drinking.
Helen's Wines
Los Angeles, CA
Submitted by: Grace Weitz, Managing Editor, Hop Culture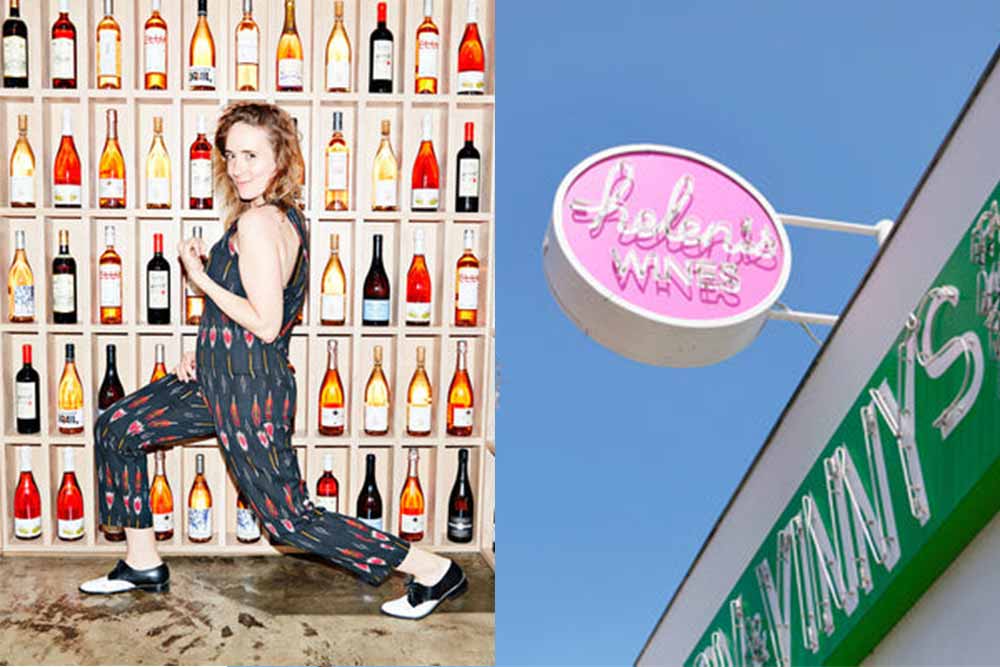 Tucked away into the back of Jon & Vinny's in the Fairfox neighborhood of Los Angeles, women-owned Helen's Wines is a retail wine shop focused on naturally driven and organically farmed labels.
Personally, I first learned about Helen's and Jon & Vinny's through an episode of Munchies Chef's Night Out. So this past Labor Day when my wife and I took a trip to Southern California, this place topped the list.
Accordingly, this is kind of a twofer. The move here? Grab a reservation at the counter at Jon & Vinny's, saunter into Helen's in the back beforehand to nab a bottle of wine; dine on all-day Italian-inspired dishes like ricotta toast with orange blossom honey and sesame seeds, a mile-high plate of greens with an avalanche of shaved cheese, wood grilled broccolini with golden raisins, almonds, and chili vinaigrette, and cacio e pepe (we damned ourselves and didn't leave room for pizza. Highly recommend getting a pie here too); saunter back to Helen's after you're a bottle and four or five dishes deep; and purchase whatever your heart desires to go. You're welcome.
DryHop Brewers
Chicago, IL
Submitted by: Grace Weitz, Managing Editor, Hop Culture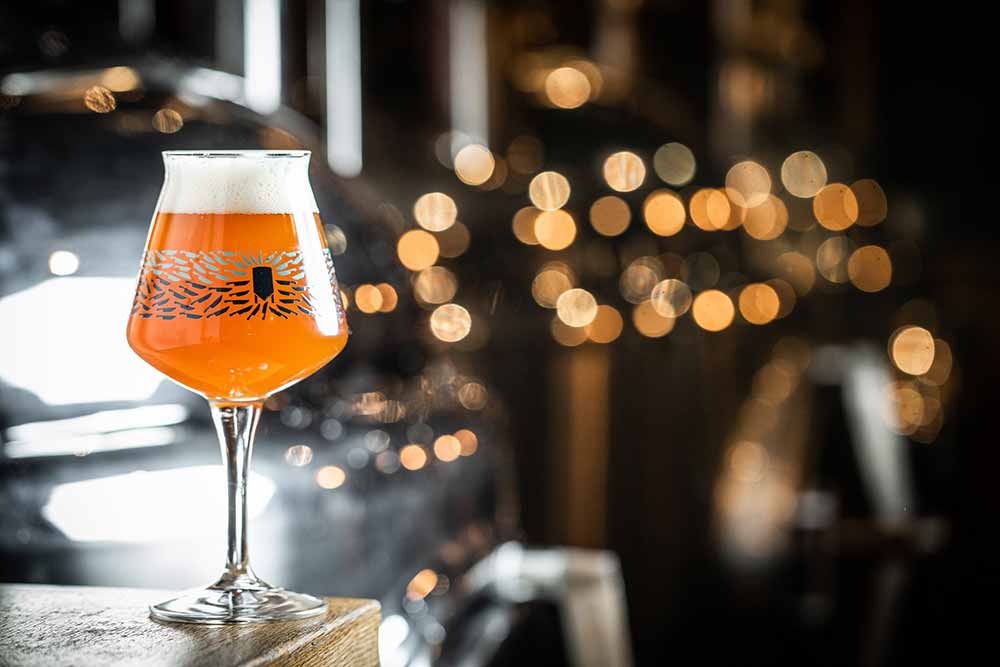 Chicago has a special place in my heart. The first craft beer I ever drank was a Goose Island 312 (**gasp** This was back when Goose Island was still considered craft beer) at a bar in the shadow of Wrigley Field. And it was at a little neighborhood hidden-gem place to drink called DryHop Brewers over a pint of their Shark Meets Hipster Wheat IPA that I had the epiphany that I wanted to make craft beer my career. Over the years Chicago has become a powerhouse city for breweries.
Sure, you have your stalwarts like Half Acre and Revolution, but even more recently some once-considered-under-the-radar or underrated breweries like Mikerphone, Moody Tongue, Marz, and Off Color have been catapulted into the national spotlight. These are all amazing breweries in their own right, but it's places like DryHop, an unassuming neighborhood bar that makes its own killer beers on a small scale alongside perfectly paired food in the most welcoming atmosphere, that have stayed with me all these years. DryHop is the first place I go back to as soon as I step off the plane at O'Hare and the last beer I grab before I leave.