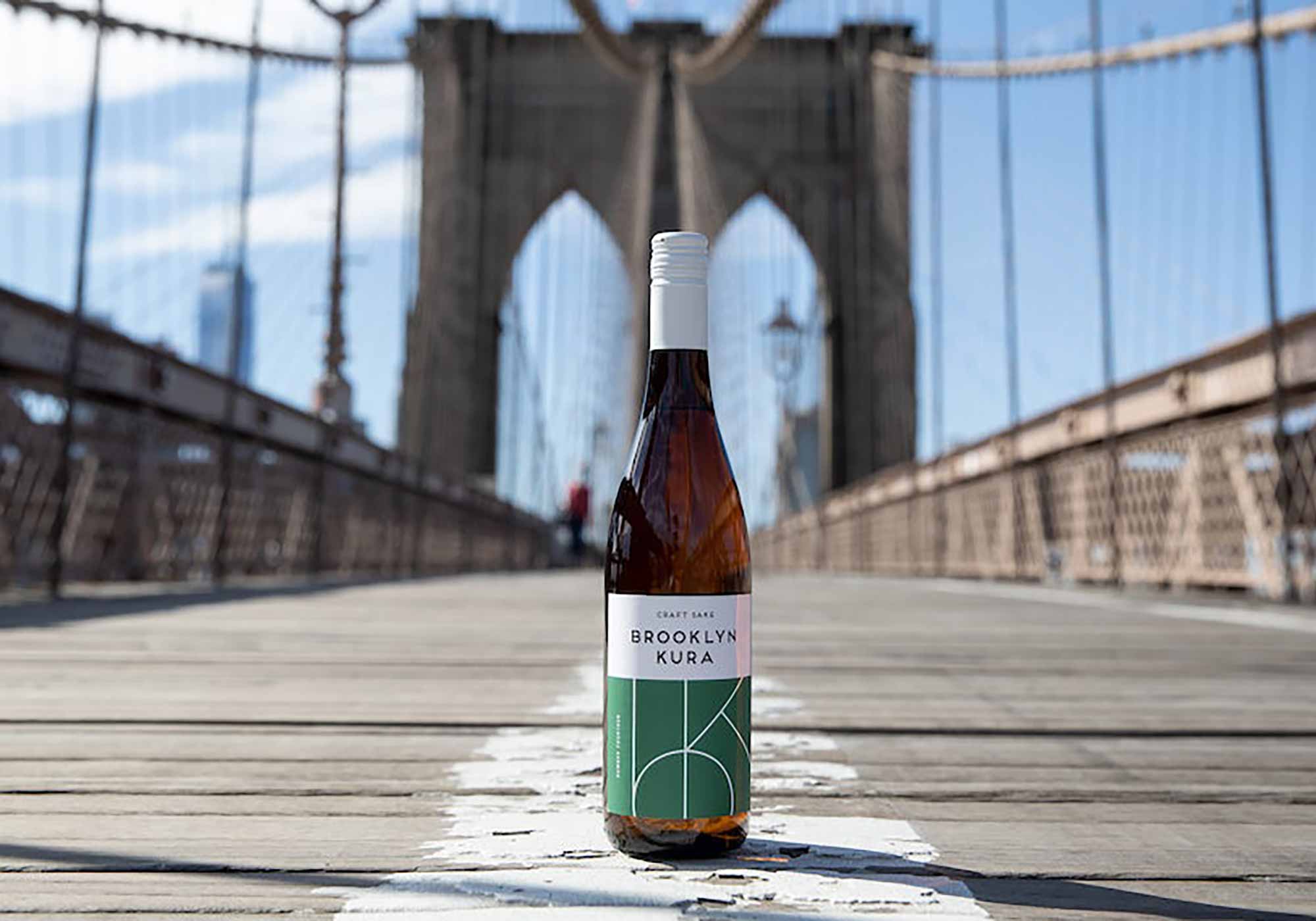 Photography courtesy of Brooklyn Kura
For the first time this year, we had the opportunity to travel again. We spent an epic four days eating and drinking in Denver during the Great American Beer Festival. And we visited Atlanta for the first time ever to participate in the Georgia Brewers Guild's Annual Symposium. Not to mention getting to Portland, ME, for our fifth annual women in craft beer festival Beers With(out) Beards and to Washington, D.C., for the first-ever in-person Queer Beer.
So in 2022, more so than ever over the past couple of years, we feel excited about beer scenes across the country. So over the next couple of days, we're sharing our favorite under-the-radar beer states, best under-the-radar beer cities, and even a couple regions we feel are making a huge comeback in 2022.
For today, let's take a look at the best hidden-gem beer states of the year.
What makes a great under-the-radar beer state?
To us, it's a state that flies solo a bit, where there is probably more than one city with a bevy of great breweries. And everywhere in between, across all reaches of the states' borders, you also find hidden gems.
Perhaps it's a state whose beer laws lagged behind contemporary practice for a while. But whose breweries still found a way to thrive.
Perhaps it's a state whose one major city gets all the attention, while the breweries all around in the "boonies" also bloom.
Perhaps it's a state with both old-school and new-school breweries pushing the edge.
From the hills of the Hudson Valley to the beaches of South Florida, these are the craft beer states that have inspired us over the past year.
Hop Culture's 5 Favorite Under-the-Radar Beer States of 2022
Georgia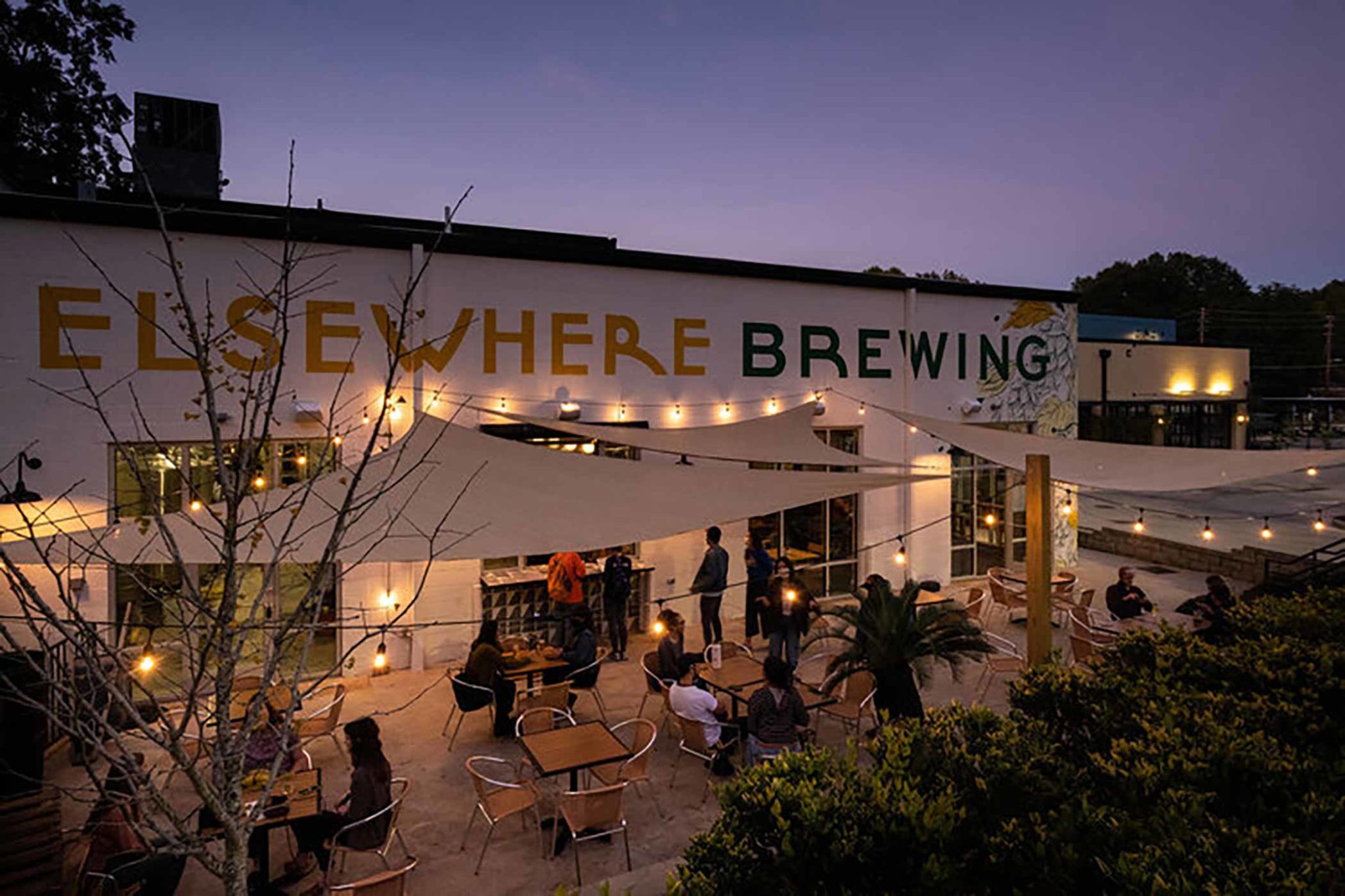 Here's the thing about Georgia: Until September 1, 2017, breweries and distilleries were not allowed to sell alcohol directly to consumers. Instead, breweries were forced to offer paid tours where at the end they could give paying patrons "samples." That's right, up until five years ago you couldn't just walk into say Monday Night Brewing and order a beer at the bar. You had to pay for and go on a tour, probably get a token of some kind, and redeem that for a "sample."
Kind of crazy, if you ask us.
But when Georgia Governor Nathan Deal signed Senate Bill 85, it allowed breweries to sell 3,000 barrels of beer per year directly to consumers. And most notably, for breweries to sell beer for on-site consumption.
And the state has never looked back.
But it's also one of the biggest reasons we believe why the Peach State has been overlooked as a craft beer paradise.
And quite frankly, that would be an incredible mistake.
This year, the Georgia Brewers Guild invited Hop Culture Managing Editor Grace Weitz to be their keynote speaker for their annual symposium. When she visited (for the first time ever, mind you), she found a state of beer quietly thriving.
Here's a Quick Peek
In Duluth, GA, she drank incredible European lagers at Good Word Brewing & Public House, naming them one of our "14 Best Breweries of 2022."
In Decatur, GA, she found Brick Store Pub, one of the "The Best Hidden-Gem Places to Drink in 2022" in the country, and Inner Voice, one of the "The Best New Breweries of 2022."
And in Atlanta proper, she found a city carving out its own identity. Not quite the "New York of the South," not quite the "Chicago of the South," and not even quite a Southern city (according to the locals), Atlanta is its own damn city!
One that proudly pulses to the beat of its own drum. Character and, yes, a touch of Southern hospitality flow through the city's veins. Along with a s*** ton of great craft beer.
For instance, more excellent European-style lagers from Halfway Crooks Beer and Elsewhere Brewing. Or a slew of barrel-aged beers, wild ales, and everything in between from Monday Night Brewing and Fire Maker Brewing Company. Just to name a few.
Atlanta is like that first sip of a tall glass of cold pilsner on a hot day, refreshing and comforting. Something that takes you to a happy place. And while we wanted to sit all day long on one of the hundreds of front porches and rocking chairs we passed, there simply wasn't time.
While Georgia's beer laws may have been stuck in the past, the breweries within its borders are proving that their approach to beer is pretty much a paradigm for the future.
New York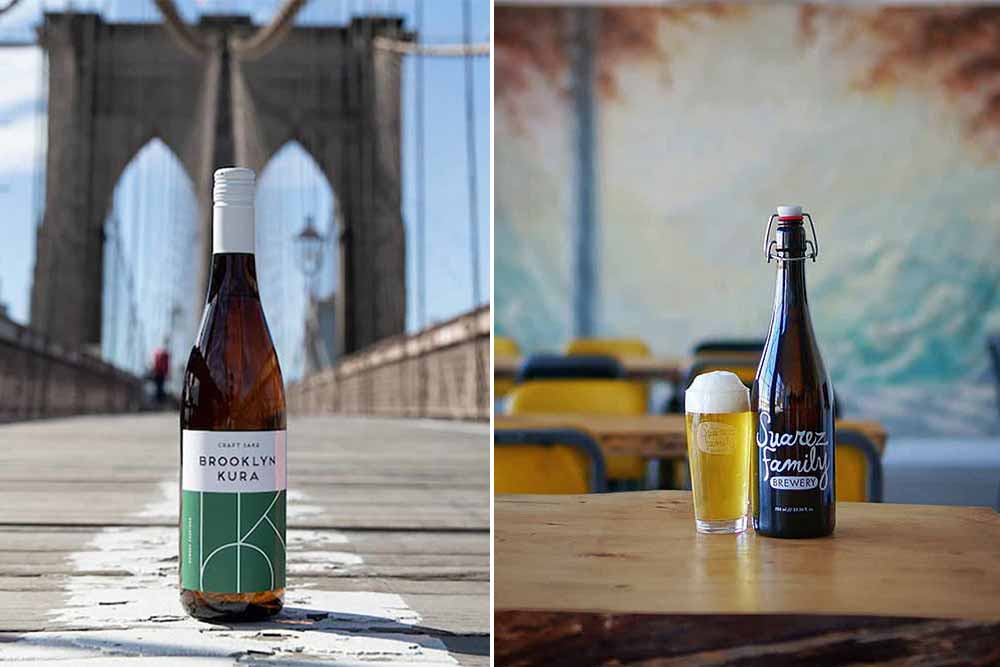 Surprising right? For years, New York City has been considered one of the best in the world for food and cocktails. But the entire state, not just the city (yes, there is more to New York than those five boroughs 😱), has become a haven for craft beer.
Curious? Let's take a look:
New York City:
Most definitely, within the five boroughs there are a slew of incredible craft breweries and watering holes. Off the top of our heads: Other Half Brewing Co. (of course), Threes Brewery, TALEA Beer Co., Wild East, and Finback Brewery come to mind. But there are so many more.
In fact, we had renowned Finback Co-Founder Basil Lee take us through his "11 Best Breweries and Bars in Brooklyn." And when Hop Culture Founder Kenny Gould filmed his new YouTube travel show called Next Exit, you bet that Brooklyn was on his list of top cities to visit.
But Manhattan, Brooklyn, Queens, The Bronx, and Staten Island aren't the only places in the Empire State where you can find incredible taprooms.
Long Island:
Hop on the Long Island Railroad (LIRR) or drive a short (or far, depending on where you want to go) ways out onto the state's little peninsula (so technically not an island at all ), and you'll find a bevy of breweries. And actually wineries, too. Long Island has its own little Napa Valley thing going on, but that's for another time.
For instance, Noble Savage, one of our "14 Best Breweries of 2022"and "5 Under-the-Radar Breweries with the Best Hazy IPAs, According to the Experts."
Or Root + Branch, another incredible hoppy-ale-producing brewery that just opened a brick-and-mortar location this year in Copiague, NY. For that reason we also named them one of the "Best New Breweries of 2022."
Hudson Valley:
Oh, we could wax poetic about the Hudson Valley. It's a magical place about an hour's drive north of Manhattan. Flush with rolling hills, bountiful meadows, and rich farmland, the region has become a verdant escape for many of the 8.4 million people living in NYC. It also has some of the best breweries in the country. While you certainly can't go wrong with any of the brewing operations that extend roughly 150 miles up the Hudson River from Manhattan to Albany, we certainly have our favorites.
Read: Hudson Valley Brewery (also one of our top breweries of the year), The Drowned Lands, Suarez Family Brewery, Equilibrium Brewery, Tin Barn Brewing, District 96, and Obercreek, among so many more.
Can you understand now why all of New York has an empire state of mind when it comes to beer?
The fact that people sleep on all the places outside of the city that never sleeps makes New York a sneaky under-the-radar beer-drinking state.
Ohio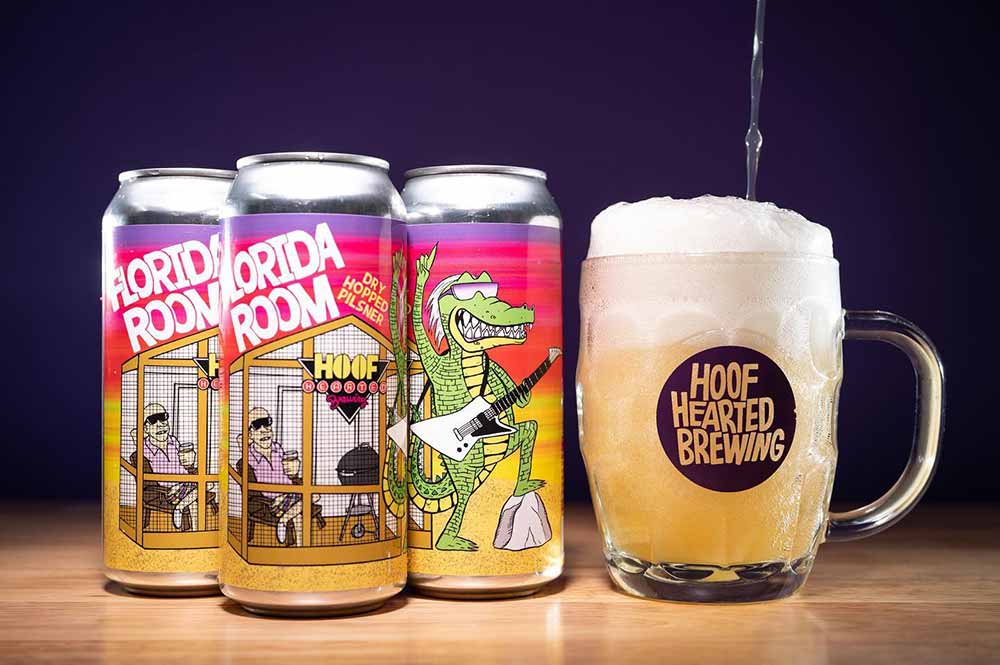 We suppose Ohio has been on our radar for a few years now, but we're not sure it's been on others'…until now.
On Untappd's rankings of the top most-checked-in regions of the year, Ohio nabbed eighth place with an epic 1.8M check ins.
Oh, Ohio! You go.
See, there is a reason why Gould also visited Cincinnati in the final episode of his first season of Next Exit.
There you'll find breweries like Rhinegeist Brewery, Esoteric Brewing Co., and MadTree Brewing.
But Cincinnati isn't the only city in Ohio. You'll also find a wealth of breweries in Cleveland. For example, Noble Beast, Masthead, and Great Lakes Brewing Company (which brews one of the most iconic Christmas beers in the country), to name a few.
And everywhere in between. For instance, Hoof Hearted in Marengo, OH, or barrel-aged beast Jackie O's in Athens, OH.
An eclectic mix of breweries serving just about every beer style garners high praise from Ohio drinkers all across the state.
Maryland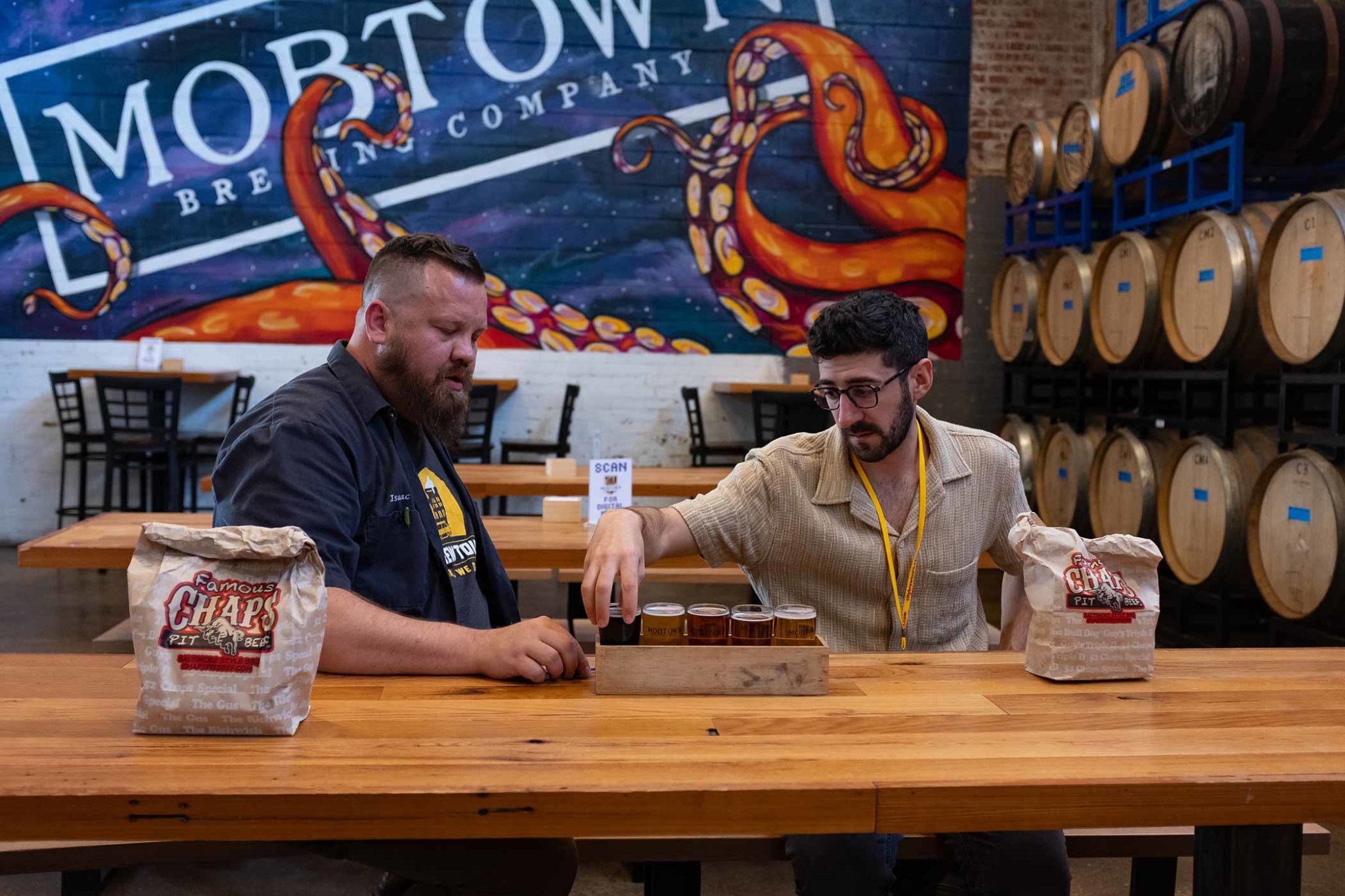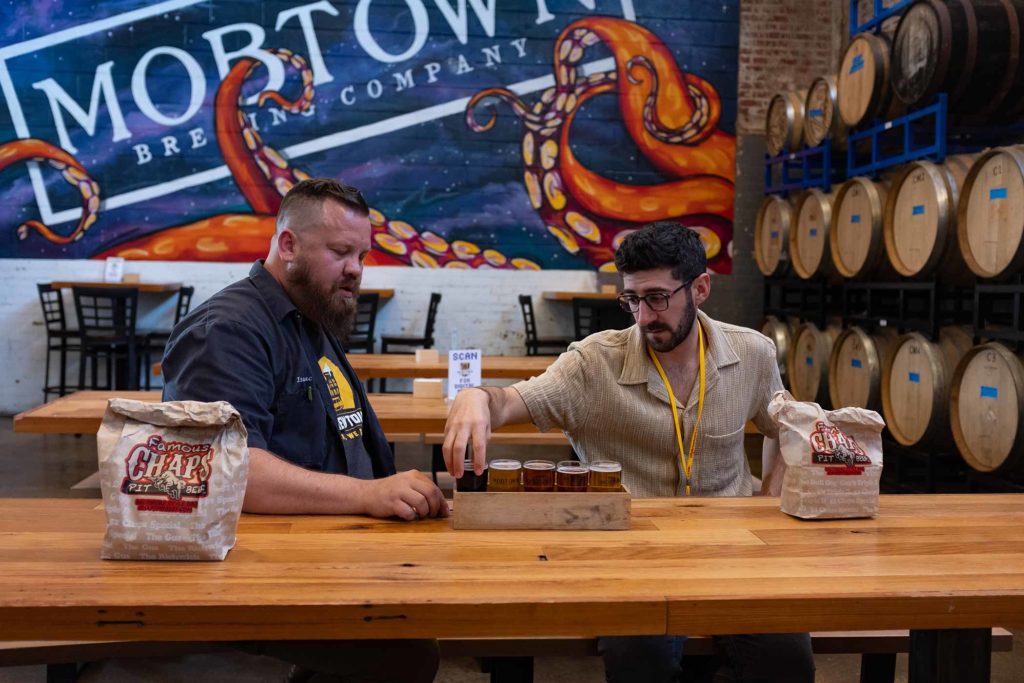 Maryland craft beer is way more than just Natty Boh (although there is a time and place for that beer too).
In fact, most people probably don't remember that thirty years ago Baltimore was actually the place to go for craft beer at the time.
"In the early '90s if you wanted a craft beer you had to come to Baltimore," says Isaac Bell, a guide for City Brew Tours, who has been giving brewery tours in Baltimore for the last six years. "There was no place you could go… People were going to Baltimore exclusively to hop around and check out places."
Now, Bell says, the Baltimore craft beer scene is, "Absolutely booming!" With plenty of taprooms to still hop around to. He took us around to some of his favorites in the Baltimore episode of Gould's travel show—Next Exit.
Inside the city, you'll find icons like Heavy Seas Beer, but also gems such as Mobtown Brewing Company and Checkerspot Brewing Company, which recently won the 2022 Samuel Adams Brewing the American Dream Experienceship.
Outside of the largest city in Maryland, you'll find a flock of other first-rate breweries. For example, Sapwood Cellars in Columbia, MD, where co-founder Scott Janish literally wrote the book on IPAs and sours. Along with the revered Burley Oak in Berlin, MD. And something even has to be said for Guinness opening its first U.S. brewery in Halethorpe, MD.
All make Maryland a somewhat under-the-radar beer state.
Florida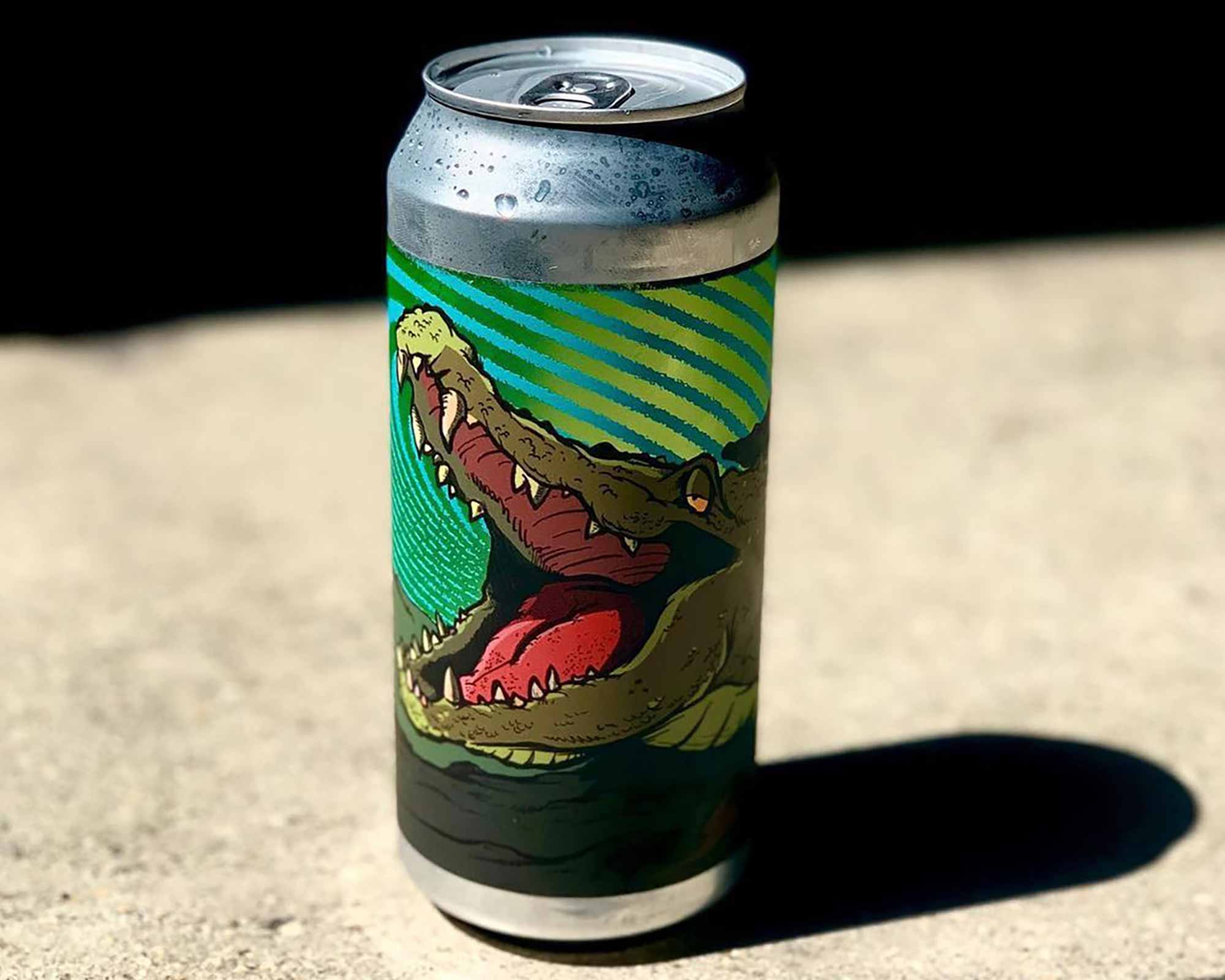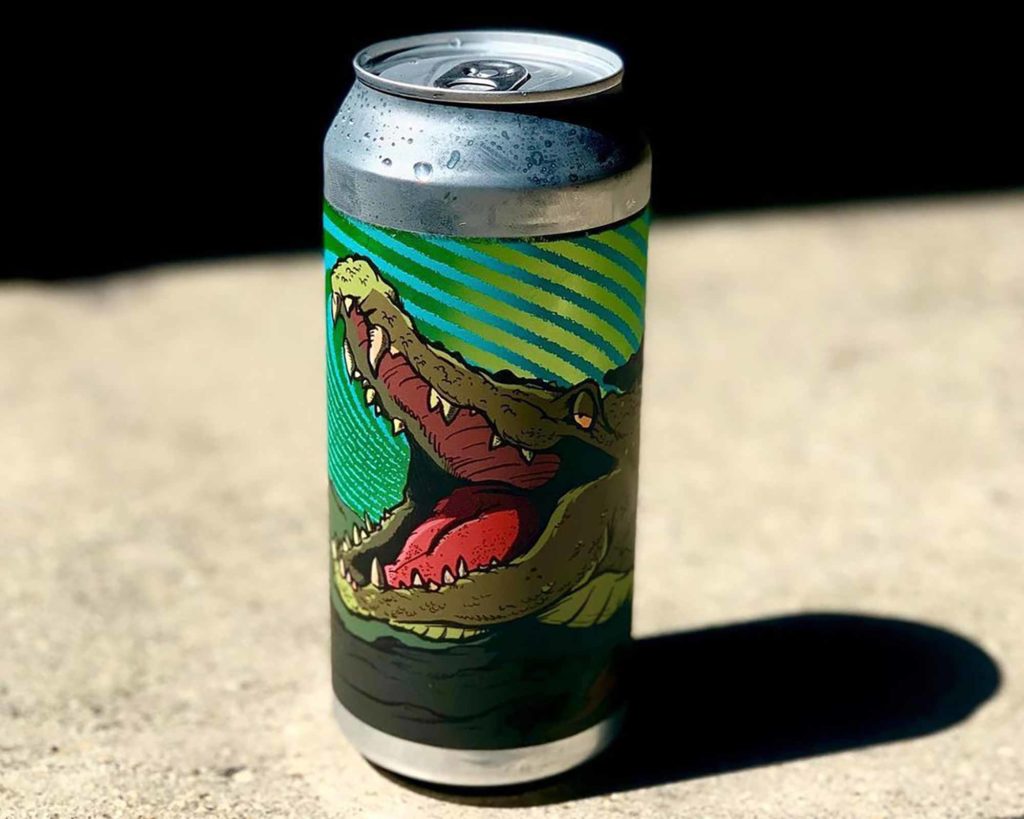 Florida's craft beer scene has passed an important turning point. For years, two breweries—Funky Buddha and Cigar City—represented beer in the state. But in the last half a decade or so, breweries like J. Wakefield, Angry Chair, and Cycle Brewing have defined Florida's craft beer community. And even more recently, a new crop of breweries—such as Unseen Creatures, 3 Sons, Odd Breed, Tripping Animals, Prison Pals, Unbranded, and more—have taken the lead as some of the best breweries in South Florida.
With an emphasis on hype and an understanding of what's popular, these breweries and others have earned national attention for hazy IPAs, robust stouts, and fruited sours.
A few years ago we named Miami as one of our "Best Beer Cities of 2019," but we've seen the whole state of Florida explode exponentially. Which is why it's one of our top under-the-radar beer states of 2022.