Hop Culture has really hit the ground running in 2022. Last week we announced that our 5th annual women in craft beer festival Beers With(out) Beards will be returning to an in-person event! I started this fest as a part of my graduate school thesis project at NYU to create a space where everyone felt welcome to show up, taste amazing beers, and cultivate conversations around how to break through barriers. And now more than ever, Beers With(out) Beards is a festival for everyone asking to be heard in a predominantly white, male industry.
Additionally, this month we took a look at some of the growing industry trends we're keeping an eye on in 2022. Such as non-alcoholic beers. Although, we didn't quite practice Dry January for all thirty-one days.
On the other end of the spectrum on Jan. 24th, 2022, we celebrated National Peanut Butter Day by dipping our spoons into the jars of peanut butter beers.
And we broke down the definition of the word foeder (and how to pronounce it) along with the history of Berliner Weisses.
Plus, we found an amazing Indian-owned brewery and Black-owned brewery making their home at this revolutionary brewery incubator called Pilot Project in Chicago.
All in all as we wrap up this month here are the best beers we had a chance to write about in January.
Here Are the 10 Best Beers We Drank in January 2022
Fuji Sour Ale – Japas Cervejaria
São Paulo, Brazil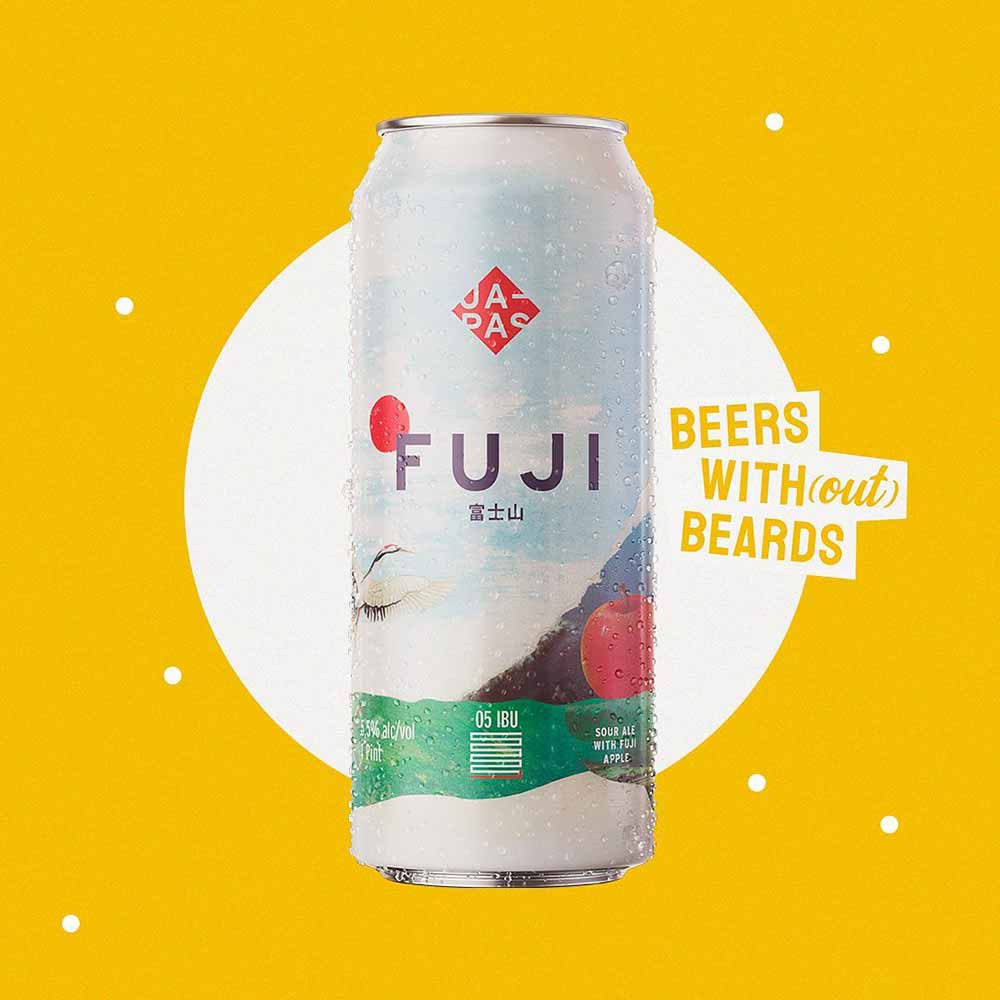 Sour – Last week, we announced our 5th annual women in craft beer festival, Beers With(out) Beards. One of my favorite breweries that will be joining us for the third straight year is Japas Cervejaria.
An all-star team of Brazilian women of Japanese descent, Japas Cervejaria began when Fernanda Ueno, Maíra Kimura (who joined us during BW(O)B 2020 for a Women in Leadership Roundtable), and Yumi Shimada decided to open a gypsy brewery.
The name Japas Cervejaria actually comes from a Brazilian slang term for a person from Japan. With that in mind, this triple-threat brewery breaks through so many boundaries and barriers in the industry. Since launching in 2016, the three women have brewed creative works from an American pale ale with Japanese Sorachi Ace hops and wasabi to imperial porters made with rice and witbiers including ginger and orange zest. An amalgamation of heritage and culture, Japas Cervejaria breaks the mold at the forefront of innovation in craft beer.
With this sour in particular Japas Cervejaria turned Mount Fuji, Japan's greatest symbol that inspires from cartoons to art pieces, into a beer. Paired with a common Brazilian ingredient of the same name, the Fuji apple, this beer is refreshing and tart. Plus, Fuji is a perfect example of the creativity that happens when three women get together and share their heritage in a beer.
See all of the breweries joining us at our 5th annual Beers With(out) Beards.
Glean – Garrison City Beerworks
Dover, NH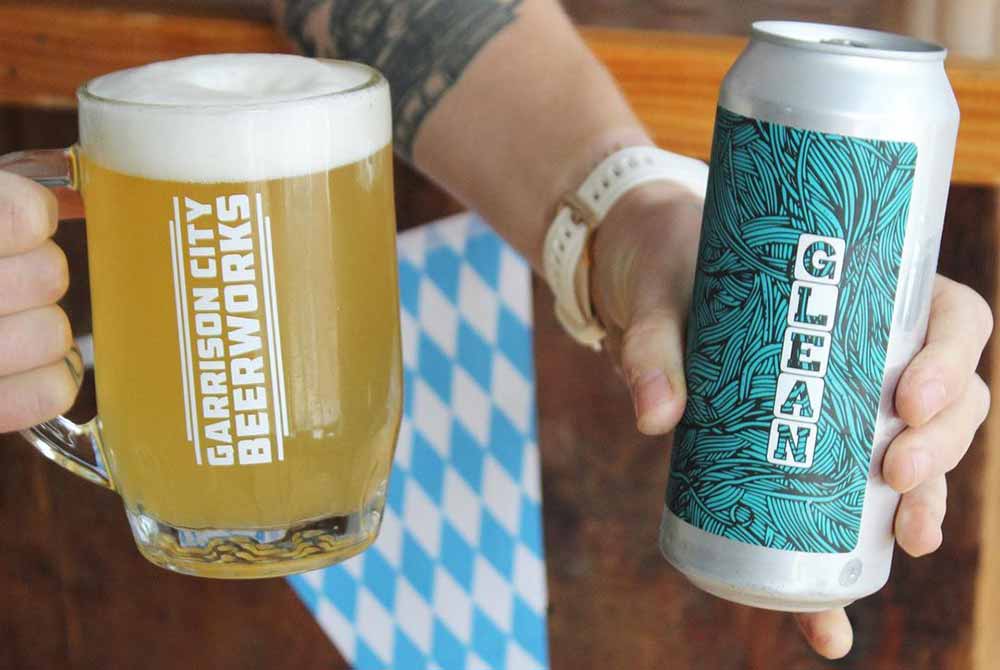 Kellerbier / Zwickelbier – Another perennial favorite at Beers With(out) Beards, Garrison City Beerworks is hands down one of our favorite breweries in all of New Hampshire. And while co-founder Nicole Gray is a wizard when it comes to IPAs, she recently sent us this rustic lager with all local malts from Blue Ox Malthouse that knocked our socks off.
Super clean, refreshing, and smooth, Glean just reminds us why we love lagers…and Garrison City Beerworks…so much.
Kadak — Azadi Brewing Company
Chicago, IL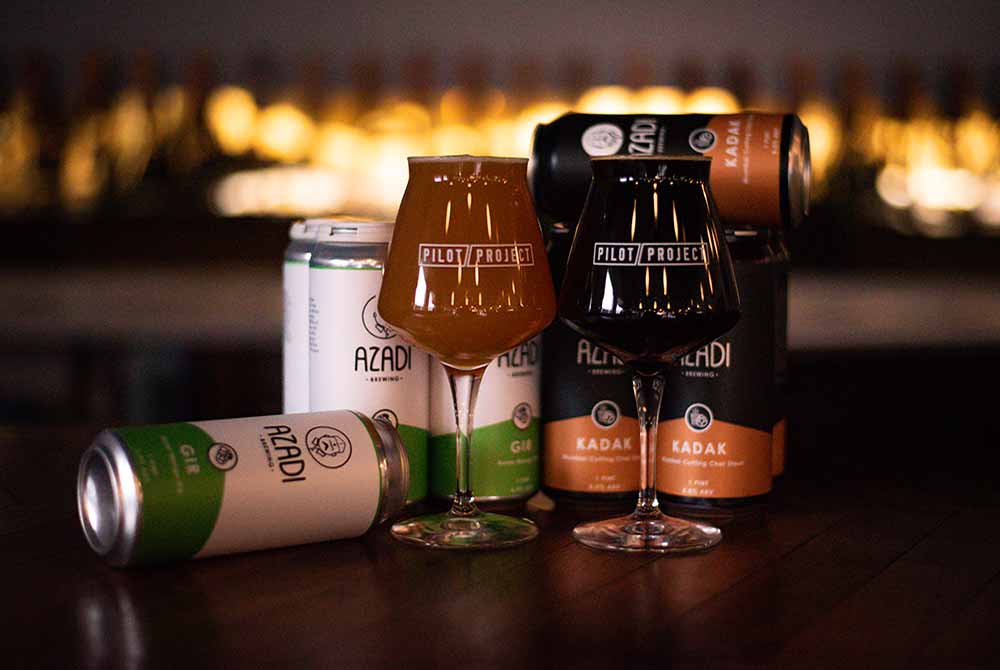 Imperial Milk Stout – Indian-owned Azadi Brewing Company came to the brewery incubator Pilot Project with an innovative idea: to use beer as a way to share authentic Indian flavors.
That means beers with Gir Kesar Mango, a vibrant, bright orange mango indigenous to India. Or a saison with Lemongrass tea cultivated in the Himalayas. But we wanted to shine the spotlight on this "cutting chai" inspired stout.
"Kadak is probably one of our favorite beers and one of the most popular," says Bhavak Modi, co-founder of Azadi Brewing Company. The "cutting chai" stout really packs a punch by featuring a 100-year-old chai recipe.
"Cutting" refers to the size of the cup that chai is sold in. As Modi explains, in India vendors on the street will cut the quantity of chai into small pieces so you can have a few throughout the day.
"It's like taking shots of chai," says Modi. "We tried to recreate that feeling in a dark, warm, full-bodied stout."
On the nose, you'll get plenty of that classic chai spice. But overall, despite its 8% ABV, Kadak is very drinkable.
It's just one of the fantastic examples of how Modi is incorporating Indian customs, flavor profiles, and ingredients into his beers. Check out a few more here.
Hip-Hops and R&Brew — Funkytown Brewing
Chicago, IL,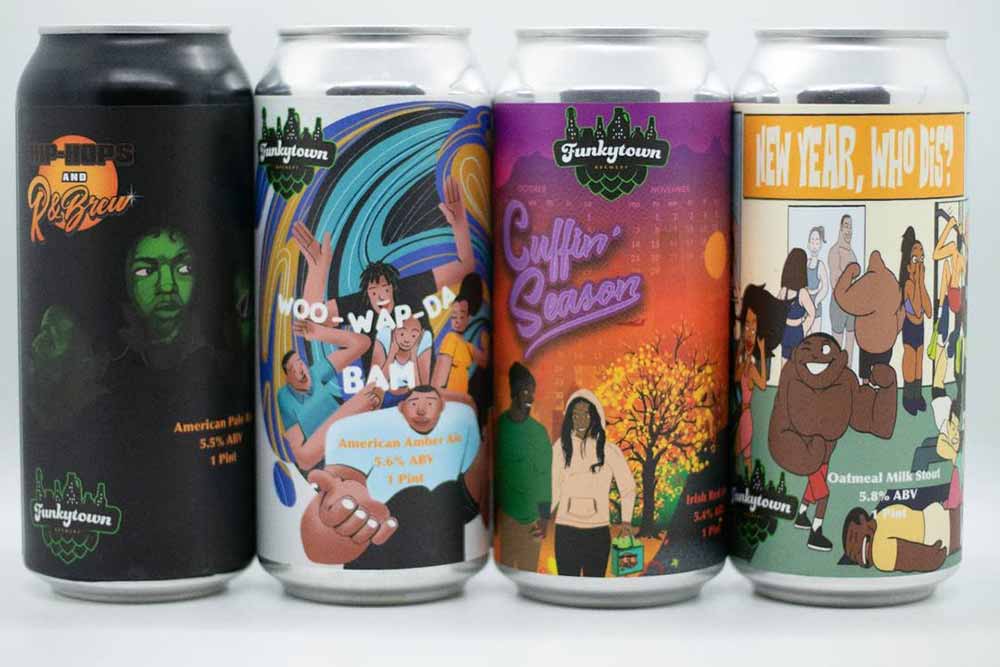 American Pale Ale – Another brewery that's gotten its start at Pilot Project, Black-owned Funkytown Brewery was created by friends Richard Bloomfield, Gregory Williams, and Zachary Day to bring a Black perspective to beer.
Like with Funkytown's flagship American pale ale, Hip-Hops & R&Brew.
"We call it our baby," says Day. Thanks to the Citra and Mosaic hops you get plenty of citrus notes. However, there's nothing overpowering. It's a crushable, approachable beer.
"The taste isn't bitter and it doesn't sit on your tongue too long," says Day. "We made sure it goes down smooth."
At 5.5% ABV, this is a beer that's balanced, smooth, and tasty. Additionally, it's a great representation of Funkytown, a brewery bringing 90s hip hop culture and a BIPOC point-of-view to craft beer.
Alice (Blend #3) — Green Bench Brewing
St. Petersburg, FL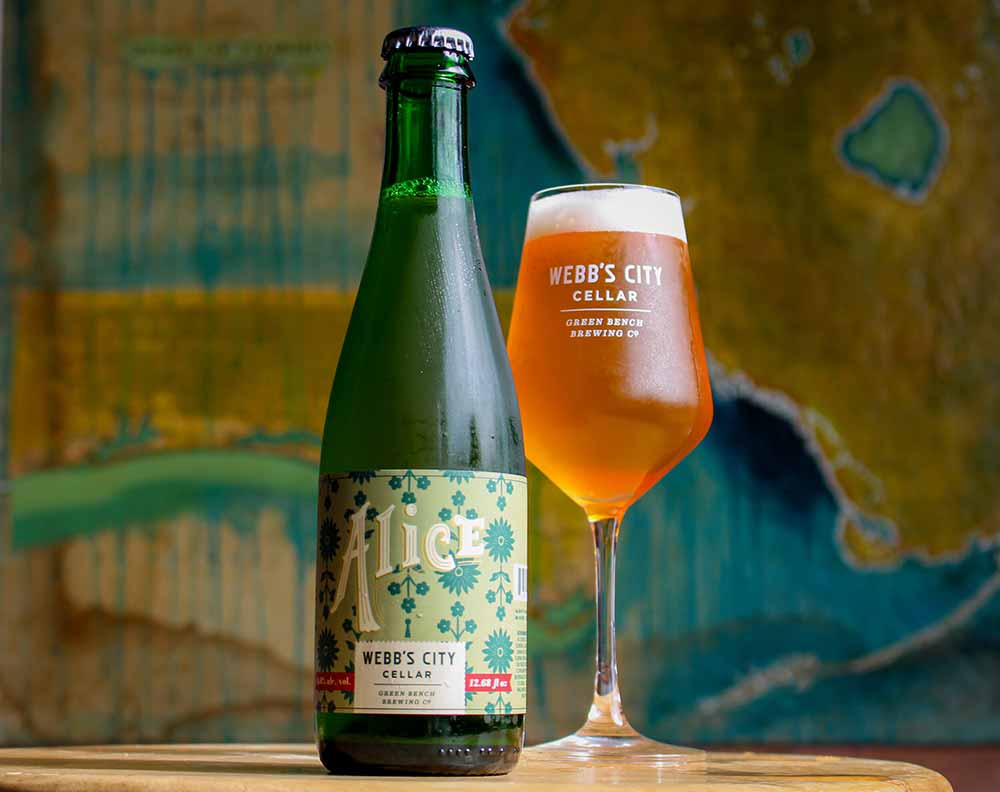 Sour – Green Bench Brewing in St. Petersburg, FL, uses a 25-hectoliter (21-bbl) foeder to produce saisons like Alice (Blend #3). The custom-built foeder, made with seventy-five percent French oak and twenty-five percent American oak staves, is one of the first used in the southeast U.S., according to Green Bench head brewer and co-owner Khris Johnson.
Originally, Johnson wanted to develop a unique house culture for saison and farmhouse ales. "My favorite versions all had a distinct character unique to that brewery and/or their process. I wanted to develop that in our brewery," says Johnson.
A mixed-culture golden ale foeder-fermented and wine barrel-aged in Webb's City Cellar (the foeder fermentation facility next door to Green Bench), Alice (Blend #3) has peach and citric tangerine aromas, spicy wood tannin, white grape skin flavors, rich minerality, and a medium acidity. Johnson made this beer with blends dating back to 2019.
It's an amazing example of foeder-fermenting beer. And if you're thinking to yourself: What is a foeder? And how do I even pronounce that word anyway? Well, we wrote a whole piece about it.
Special Effects Pils – Brooklyn Brewery
Brooklyn, NY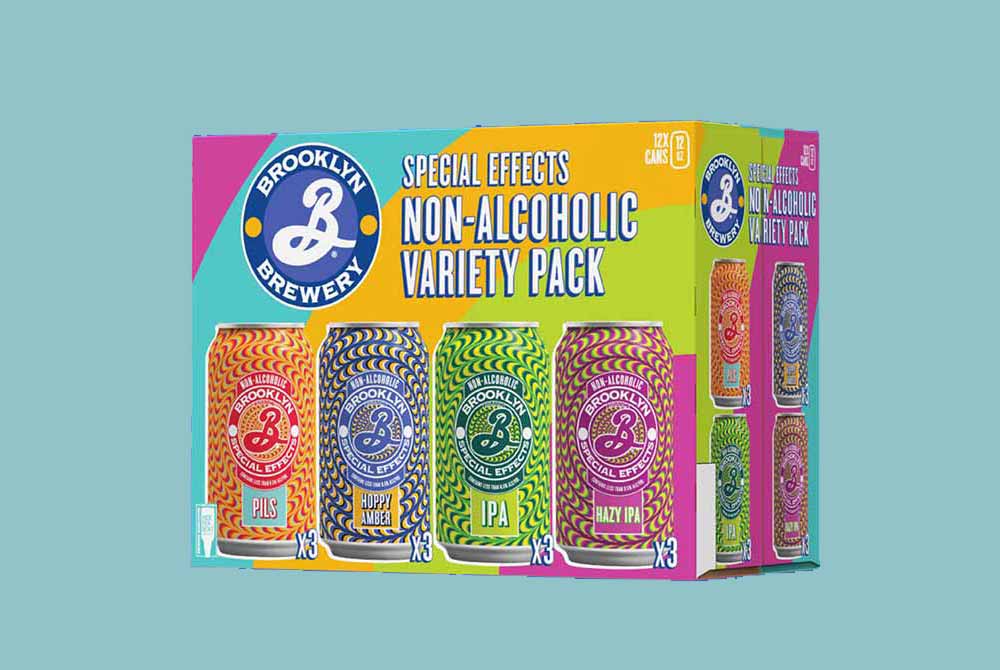 Pilsner – Many people kick off the new year with Dry January — thirty-one days of abstaining from alcohol. A term first coined by a group in London in 2013, Dry January is a chance for folks to adopt healthier lifestyles. But nowadays, with so many high-quality non-alcoholic brands and beers available, participating in Dry January doesn't necessarily mean you can't drink beer.
Over the past few years, many craft breweries have added innovative, flavorful NA beers to their portfolios. Such as Brooklyn Brewery, whose Special Effects line of non-alcoholic beers has set the tone for the potential of the NA category.
Since launching in 2018, Special Effects has experienced much success. According to Eric Ottoway, CEO at Brooklyn Brewery, Brooklyn Brewery's NA beers globally are now north of fourteen percent of the brewery's sales.
With that in mind the brewery recently released two new styles – a pilsner and a hazy IPA. In particular, we're fans of the pilsner. "With Special Effects Pils you'll get aromas of wildflowers and a wisp of toast, with a distinct snappy freshness, and in taste, a refreshing pop of clean hops and gentle honey sweetness," says Ottoway. Special Effects Pils at the moment will only be available in the Special Effects Variety Pack.
Speedway Stout – AleSmith Brewing Company
San Diego, CA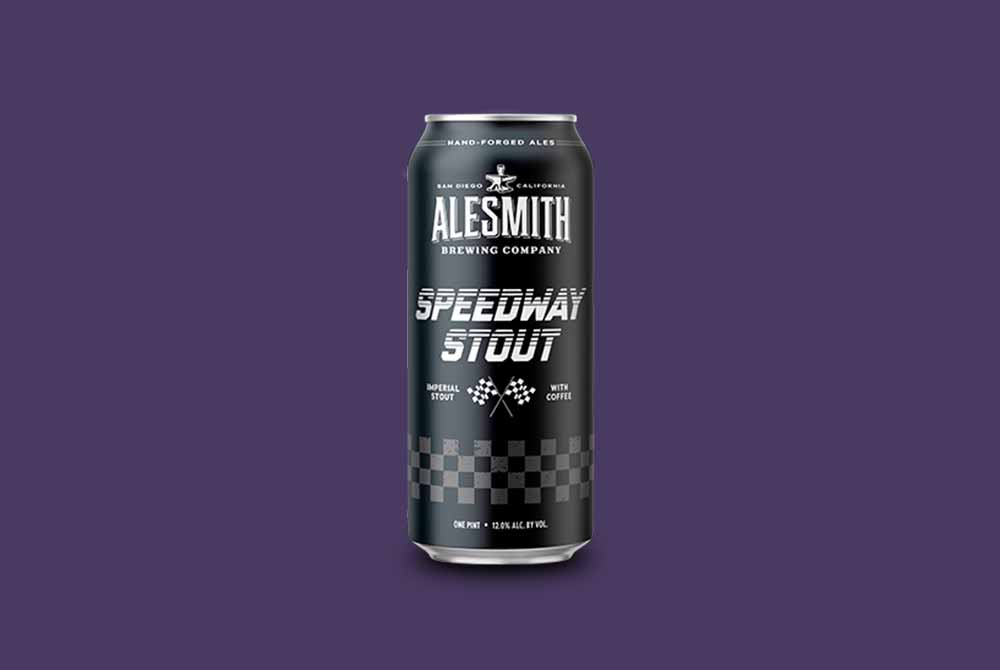 Imperial / Double Coffee Stout When we talk about stouts, it's usually because we're recommending a highly-touted release or barrel-aged beauty. These are truly some of the greatest examples of the art of modern craft beer. However, you can also find simple, superb versions of stouts available in most stores right now.
Such as AleSmith's first-ever barrel-aged release, the now revered Speedway Stout. The Imperial stout first hit shelves in large 750ml bottles in 2003. But in 2017, AleSmith packaged Speedway Stout into cans for the first time, delivering this iconic beer in a new handy format to its twenty-one state footprint (AZ, CA, CT, IL, MA, ME, MI, MN, NC, NH, NJ, NV, NY, OH, OR, PA, RI, TX, VA, VT, and WA).
Speedway Stout has everything we've come to love in a stout. Mainly, robust roasted malt, chocolate, coffee, and vanilla notes. Plus, you can find this globally respected beer in most stores near you right now.
Granita Weisse – Night Shift Brewing
Everett, MA
Berliner Weisse– Light, golden, zippy, and zingy, the Berliner Weisse beer style earned the nickname "Champagne of the North" from Napoleon's troops. Earlier this month we took a deep dive into Berliner Weisses. Originating in Germany, the Berliner Weisse was incredibly popular in the early 19th century, when more than 700 German breweries produced the style. Today, however, only two or three breweries in Germany regularly bottle Berliners. The recent popularity of the tart and effervescent beer is actually due to American brewers, many of whom have added their own twists to the traditional German style.
Night Shift Brewing actually brewed a Berliner Weisse to be a part of its opening portfolio after co-founder Michael Oxton fell in love with the style. "It's not a wine, but it moves in the direction of a wine profile," says Oxton. "It's complex, it's fun, and it's something to talk about. I don't ever crack a Berliner Weisse without talking about the experience."
The original Ever Weisse is fantastic, but most recently the brewery released Granita Weisse. Adding a ton of tropical fruit makes this particular Berliner Weisse super fun.
"The color pours sunset orange and we're getting aromas of grapefruit and orange juice," says Oxton. "Once you take a sip, you'll pick up more grapefruit, mango, orange, and sweet wheat bread, but you also get that sweetness from the wheat. The mouthfeel is clean and crisp with a tart finish."
Sweet Baby Jesus! – DuClaw Brewing Company
Baltimore, MD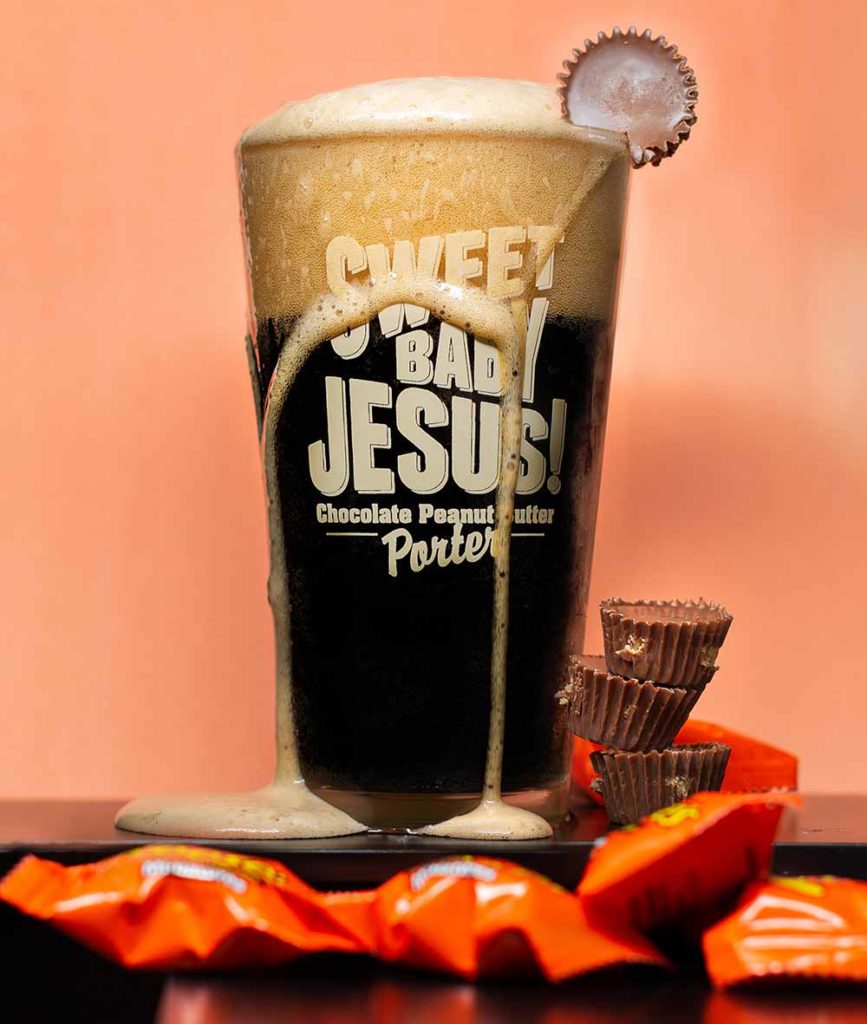 Porter — One of the most iconic ingredients in America, peanut butter captures the kid at heart in all of us. But today, the ground nut butter is no longer just for spreading on Wonder Bread. More and more breweries are putting peanut butter into their beers, meads, and alcoholic beverages. Since we celebrated National Peanut Butter Day on January 24th, 2022, we unscrewed the jar and snuck a spoonful on peanut butter beers.
And one of the OG versions is Sweet Baby Jesus! from DuClaw Brewing Company. Originally a recipe submitted in a homebrewing contest, Sweet Baby Jesus! grew into a phenomenon for the Baltimore-based brewery.
The porter's coffee and chocolate notes lend themselves perfectly to peanut butter. Sweet Baby Jesus! pours a dark brown, almost black like a stout, but without the heavy body of its counterpart. "It's a thinner body which allows that peanut flavor to come through and doesn't have to fight the body and wear you down," says Dave Benfield, founder of DuClaw Brewing Co. "The peanut hits you and the chocolate comes through to cut the sharpness as a finishing undertone."
This beer is just a decadent, indulgent treat. And we could all probably use one of those right now.
Peanut Butter Jelly Crime – Superstition Meadery
Prescott, AZ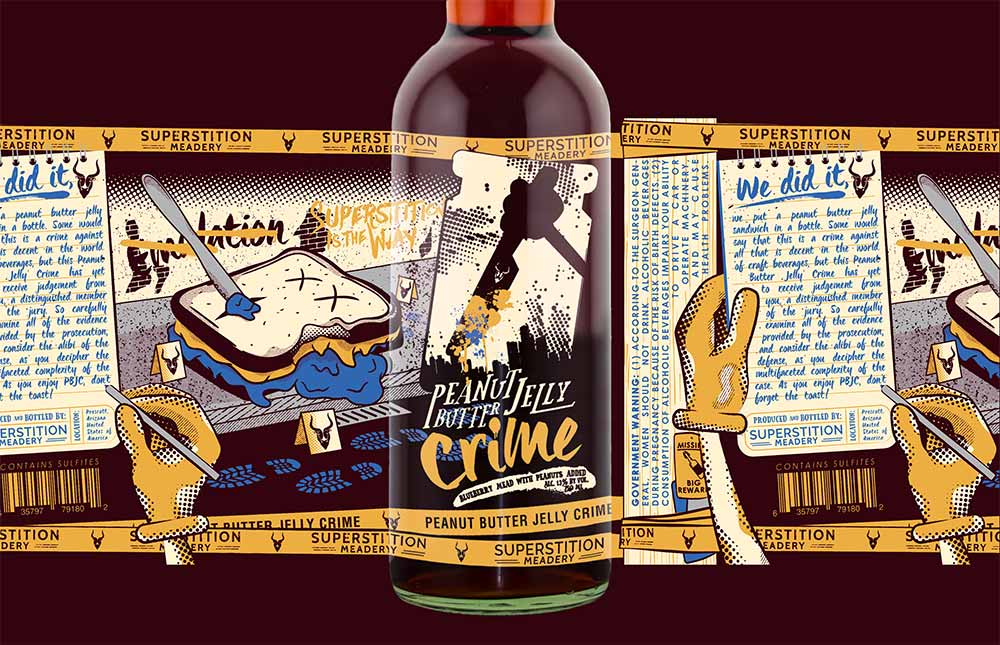 Mead – Another stunner in the peanut butter category, Peanut Butter Jelly Crime actually kicked off an entire lineup of meads from Superstition Meadery paying homage to the traditional American snack.
While all of the cornucopia of Superstitions' Peanut Butter Jelly Crime variants are delicious, we recommend starting with the original. "On the nose you get peanut butter, blueberry, grape jam, and honey graham cracker," says Jeff Herbert, co-founder of Superstition Meadery with Jen Herbert (Superstition Meadery will also be joining us at this year's Beers With(out) Beards!). "On taste, you'll get big jammy flavors up front that will transition into creamy smooth peanut butter finishing with notes of wheat and toasted honey."
Plus, the entire series has such a fun plot line. On the Peanut Butter Jelly Crime label you'll find nods to an unsolved murder with a knife and a dead sandwich. A former firefighter, Herbert would respond to crime scenes and put up the crime tape. It's a theme Superstition carries throughout each label in the series.
Whodunit!? We don't know. But we do know that this mead is…killer.