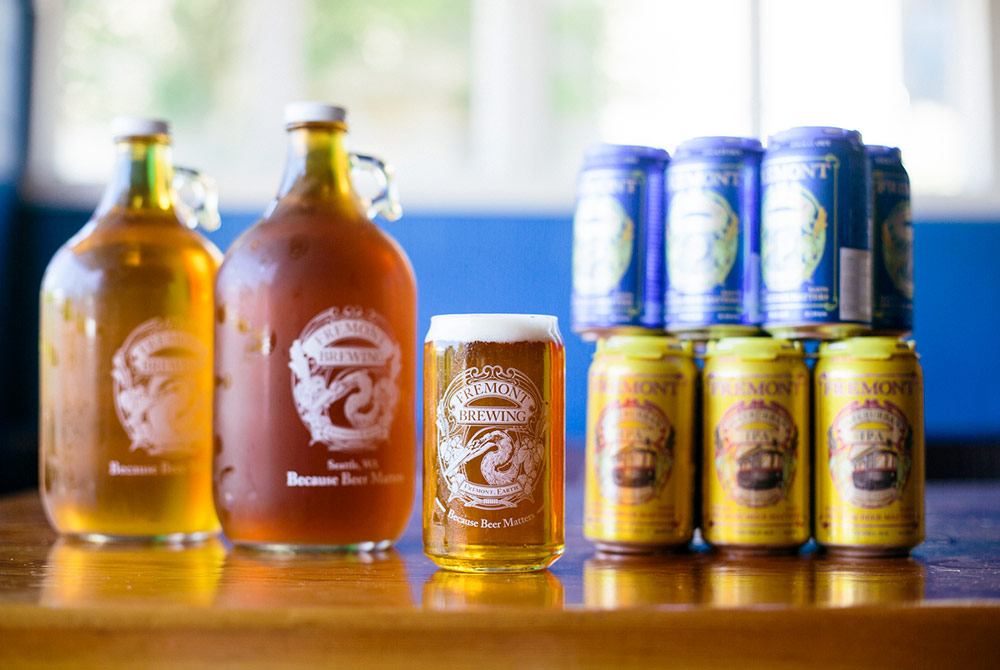 Photography by Fremont Brewing
As Seattle grows, more and more breweries are springing up across the city. And with the number of breweries now topping 174, competition is fierce. Some breweries look toward the power-packed bitterness of Pacific Northwest IPAs to get noticed, but that's not the only way. In the city, many breweries have focused on reinventing the craft beer experience for enthusiasts. The breweries are championing family- and dog-friendly taprooms, onsite food truck options and, most importantly, innovative beers. Here are seven to get you started.
Fremont Brewing
1050 N 34th St | (206) 420-2407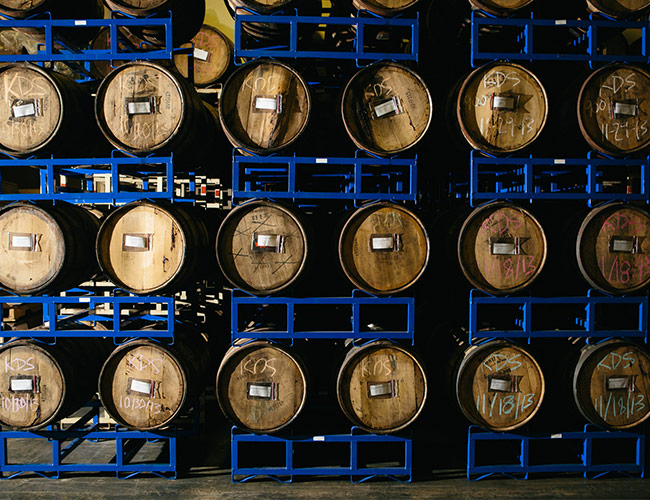 As a family-owned brewery, this urban beer garden location is the gold standard for breweries in the Seattle Metropolitan area. Fremont offers delicious year-round beers and innovative rotating casks, fully stocked refrigerators with to-go growlers and cans, and a beer boutique. Not bad for a lakeside (ish), family- and dog-friendly brewery that serves as a junction for weary travelers just off the 27-mile Burke-Gilman Trail.
Reuben's Brews
5010 14th Ave NW | (206) 784-2859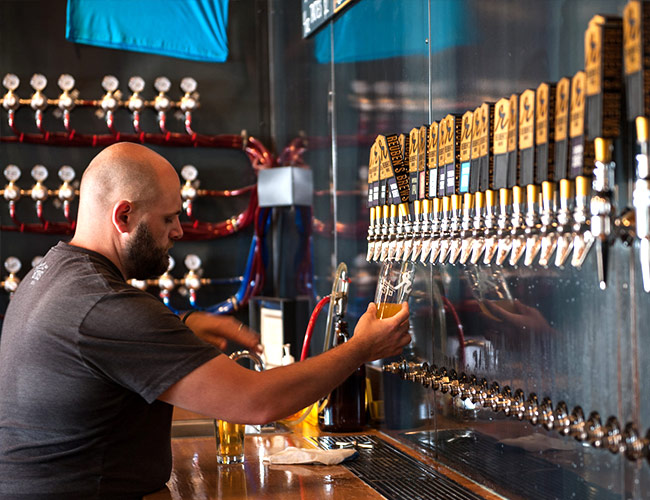 Rueben's Brews is outfitted with 25 taps and walls draped with awards. The welcoming Ballard taproom offers an outdoor patio for enjoying weekend food trucks, as well as root beer, ginger beer, juice, and sparkling water for children, expecting mothers, and those that just want to take it easy.
Urban Family Brewing
4441 26th Ave W | (206) 861-6769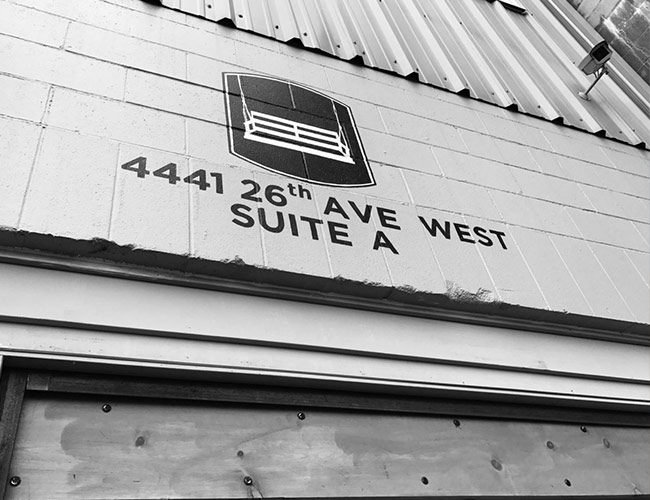 With a mouth puckering palate, Urban Family is brewing up unique beers for Seattle. Their focus is on farmhouse ales and sours, and this new kid on the block is changing the game by packing a punch with fruit-forward beer and unique names to match. A flight of these colorful brews are sure to brighten your day.
Ghostfish Brewing
4942 1st Avenue South | (206) 397-3898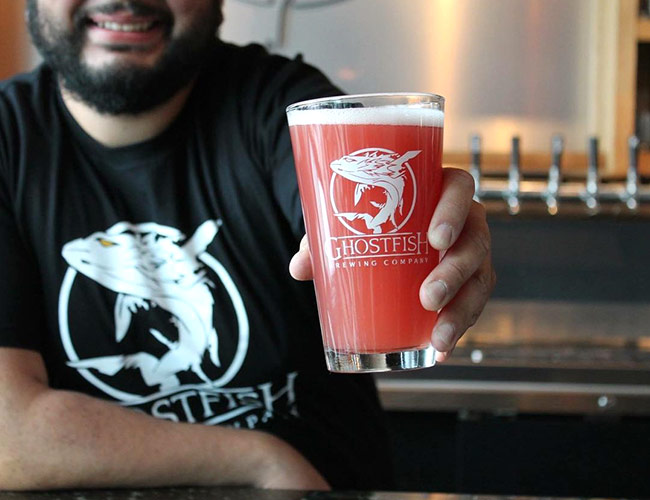 Kicking butt and taking awards with their "unusual grains" and "legendary taste," Ghostfish is paradise for the gluten-free among us. If gluten-free beer is not enough, their gastropub menu is also gluten-free and complements any of beers on tap.
Black Raven Brewing
14679 NE 95th St | (425) 881-3020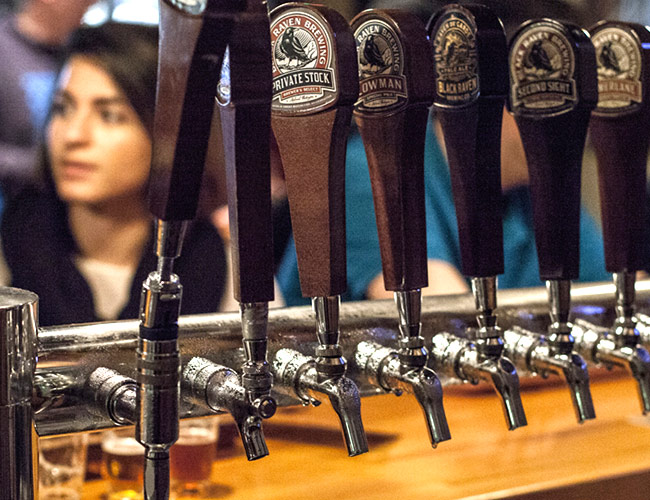 Escape from the hustle and bustle of Seattle and adventure east to where co-workers rendezvous after work and neighbors say hello on the weekends. This brewery — an industrial park fixture — showcases old-world and northwest beer varietals in a tucked away taproom. Come for events and trivia nights, but stay for the experimental cask brews and their extensive beerfolio. Make sure to support the food trucks with a raven-ness appetite.
Holy Mountain Brewing
1421 Elliott Ave W | (385) 347-3862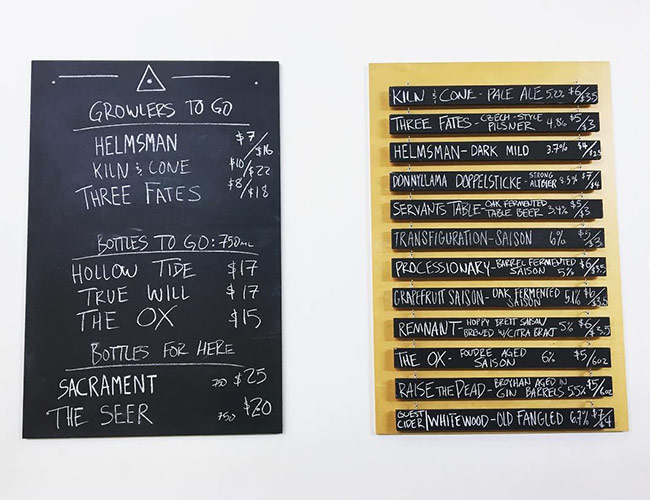 With distinctly minimalistic decor, Holy Mountain has a specialty boutique vibe that has eschewed year-round beers for an ever-changing taplist that focuses on barrel-aged brews. Skip the ride share and grab a designated driver: parking in their oversized lot is a breeze.
Chainline Brewing
503 6th St S | (425) 242-0923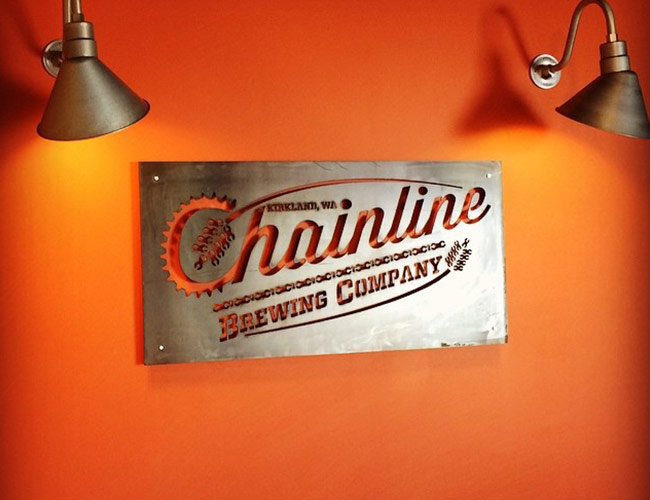 Chainline embraces the active lifestyle of Pacific Northwest by endorsing bicycling culture when naming their beers. This breweries devotion extends to their location: Chainline sits on the Cross Kirkland Corridor Interim Trail. Coincidentally, the Washington Beer Commission can also be found along the same trail.