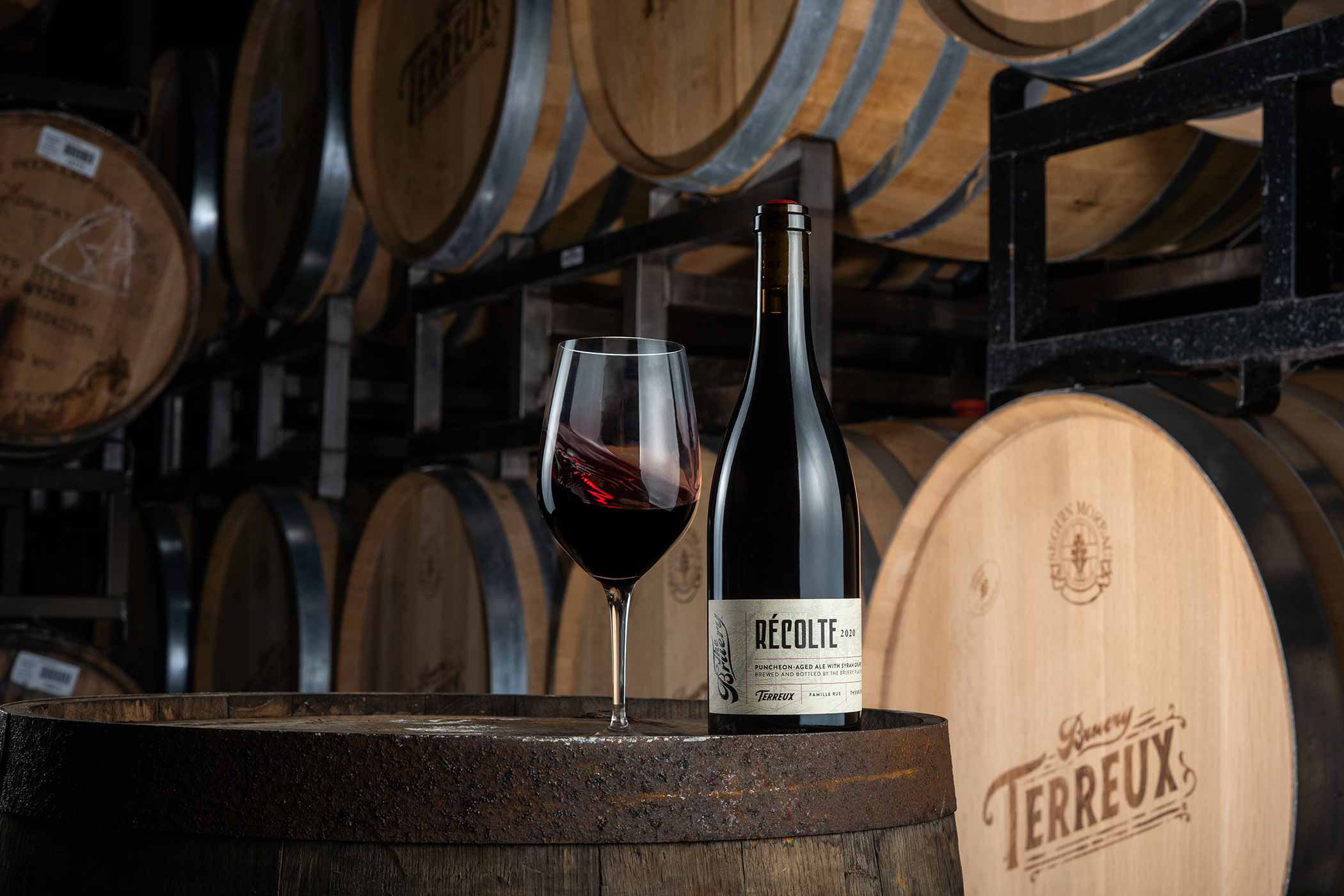 Photography courtesy of The Bruery
We love bottle societies, brewery memberships, and beer clubs. They give us a chance to nab some pretty exclusive, experimental beers from some top-of-the-line breweries. But they also let us delve deeper into the depths of breweries that we truly respect.
Because beyond the great liquid in these bottles, most of the following brewery memberships and bottle societies offer us opportunities to connect in person, get access to some behind-the-scenes events, and connect on a deeper level with a brewery and its fans.
We might even go as far as to say that one of the best ways to get to know a brewery a little better is by signing up for its bottle society or beer club.
For that reason, this year, we wanted to put together a little collection of our favorites. These are brewery memberships or bottle societies we've noticed that have conjured up incredible collections of beers, exclusive events, and ultimately, good times.
This isn't an exhaustive list of every single beer club out there. Just our take on some of our favorites. If we missed one or should turn our attention to another, let us know! Hit us up at @hopculturemag and tell us your suggestions. We'll probably add it to the list!
Brewery Memberships and Bottle Societies Open Now for 2023
Firestone Walker Brewmaster's Collective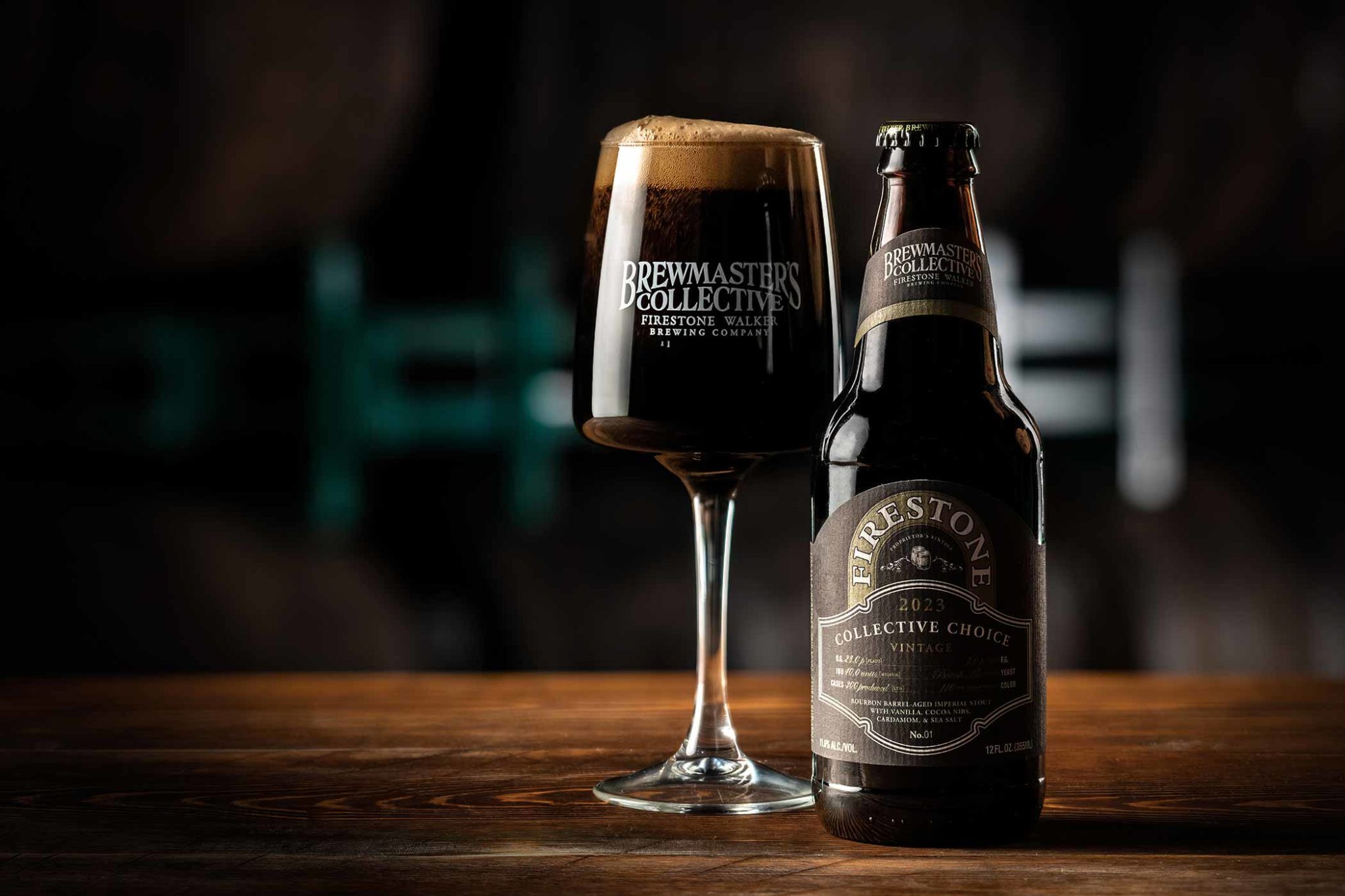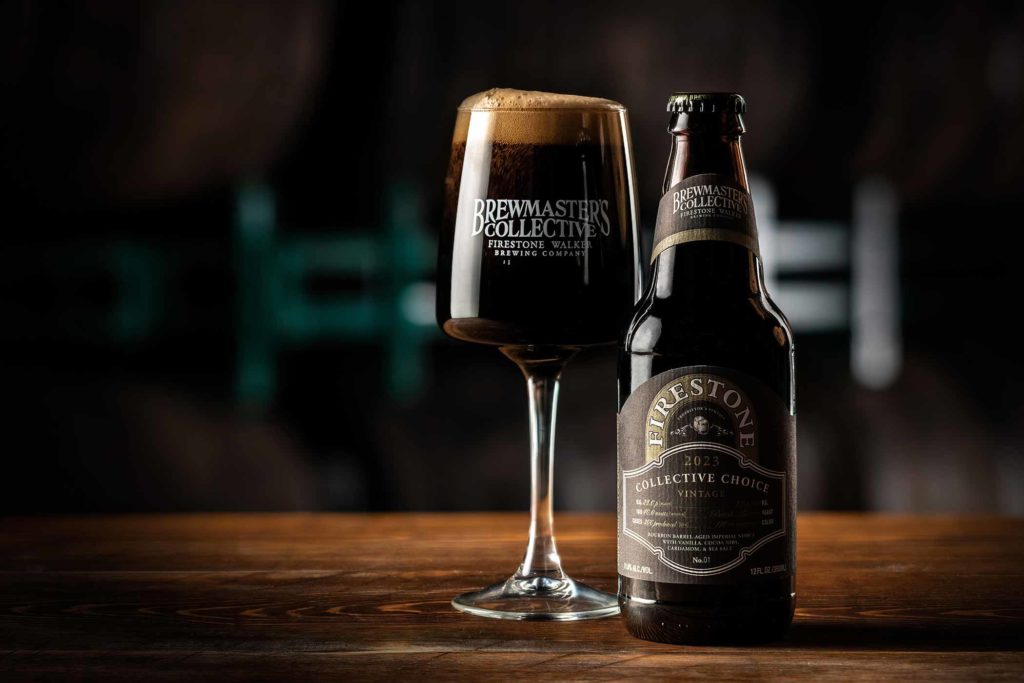 Brewery Membership Fee: $499
Join: Now
Perks Include:
Twenty-five beers, including sixteen club-exclusive beers
Membership card
Brewmaster's glass and dice set
Merch item paired with each of the four collections
On-site tasting of each collection release for club members
Tickets to private members-only events
Fifteen percent off all Firestone Walker purchases (including beer, merch, and dining)
VIP taproom access, including waitlist priority
Access to earlier Brewmaster's Collective releases
Free tours of the main brewery in Paso Robles for up to four guests
Complimentary shipping on online orders over $40 for California members
Lottery for chance to purchase tickets to the 2023 Firestone Walker Invitational Beer Fest
When one of the most prominent breweries in the business started a bottle society during the pandemic, we put our feelers on high alert. Excited by the promise that Firestone Walker's Brewmaster's Collective beer club gave to churn out incredibly innovative, small-batch offerings, we kept our eyes on this brewery membership.
Two years later, we've seen Firestone Walker go above and beyond to curate experimental creations and a VIP-level experience for its members.
"It took us 25 years to launch our first beer club, and now we can't imagine life without it," says Brewmaster Matt Brynildson. "It is not only enabling us to create some really interesting beers—it's also fostering a deeper personal connection with our most passionate fans."
Now entering its third year, Firestone Walker's Brewmaster's Collective has an incredible lineup ready to roll out.
And we got an exclusive inside look here.
Over the course of twelve months, members receive twenty-five beers in total including four collections of beers, sixteen of which are club exclusives. All are developed from the ingenious minds of both Brewmaster Brynildson and Barrel-Aging Production Manager Eric Ponce.
"Everything we make…draws off our history, personal experiences, flavors I've tasted in food and cocktails and incorporates all that in these small-batch fun releases for the club," says Ponce.
For example, Ponce shared with us that a double DBA dubbed D(DB)2A will take a nap in second-treatment twenty-nine-year-old Evan Williams Blue bourbon barrels. "You see, these barrels come in and at twenty-nine years old they way they look on the outside, it's a beautiful thing to see the age on them," says Ponce. "When they arrive at the brewery, we open them up and they're still glistening wet inside with some very unique put-goosebumps-on-my-arms spirits that will make this beer stand out."
And Parabaloid, a version of the brewery's famous Russian imperial stout Parabola, will get to rest in a combination of twenty-year-old Elijah Craig Barrels and what are called finishing barrels, when American oak barrels get toasted to different levels and then injected with six- or eight- or ten-year-old spirits and finished with those aged spirits inside for anywhere between three to nine months.
That's just a taste. To view all four collections in full, head here.
But suffice to say these are barrel-aged beers at their best.
Don't miss out on the Firestone Walker Brewmaster's Collective this year.
Or you might regret it for the next 365 days.
The Bruery Reserve Society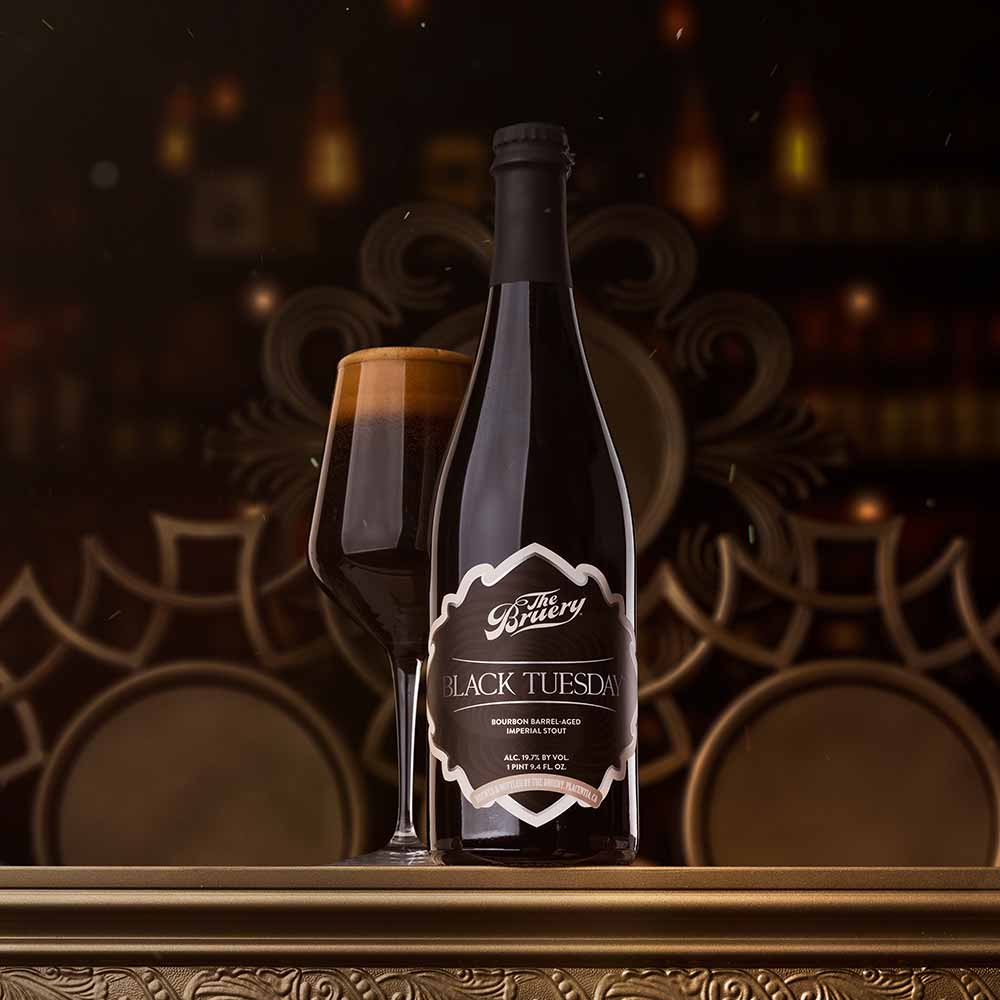 Brewery Membership Fee: $325
Join: Now
Perks Include:
One 750mL bottle dropped each month for twelve beers total throughout the year—you choose the style of beer included with your brewery membership
Save fifteen percent off all online and in-store purchases, including hoppy beers from Offshoot Beer Co., Ruekeller Lagers, Bruesicles, and more
Twenty-four-hour priority access to limited tasting room exclusives like Bruesicles
Invitation to preview all new beers the first Monday of the month at Society Member Monday
Included merchandise of two exclusive Reserve Society glasses
Access to order over sixty Society-exclusive beers throughout the year
Access to order over a hundred archive beers throughout the year
Invitations to exclusive Society events
Guaranteed access to 2022 Black Tuesday

The Bruery has been in the bottle society game for a few years now. And their speciality—barrel-aged beers in bottles—lends itself really well to creating a distinctive brewery membership.

Accordingly, the Reserve Society gets you access to some seriously killer beers.

But there are a couple unique things about The Bruery's Reserve Society.

First, you can pick your track: The Bruery Package gets you barrel-aged stouts, traditional ales, and experimental beers, while The Mixed Package focuses on wild and sour ales intermixed with releases from The Bruery Package.

Whichever adventure you choose, you'll receive one 750mL bottle each month for a total of twelve beers over the course of the year.

"There are a ton of beers I'm excited about," says The Bruery CEO Barry Holmes.

Beers like Mélange à Trois, a bourbon barrel-aged quadrupel blended with a brandy barrel-aged Anniversary and sherry barrel-aged Black Tuesday.

Or Braggot Concept, a braggot-style ale with a Bruery stout twist.

"We pride ourselves on innovation," says Holmes. "We have to come up with new challenging things, otherwise we'd get bored and our members would get bored… We're challenging ourselves to innovate further afield [than] what we've done in the past."

For instance, Holmes says this year they've partnered with several craft distilleries around the country for a long-term project. In addition to using unique spirit barrels to age beers, The Bruery will be working with at least one distillery to distill a beer for a whiskey project.

The full list of 2023 Reserve Society beers can be found here.

All told, just the beer in the Reserve Society adds up to around a $500 value according to Holmes, meaning you recoup that original membership fee and then some. "We don't take the $325 lightly; we know that's a lot of money, so we try to pack as much value in as we can," says Holmes.

Which is why the perks don't just stop at the beer.

This year, you can expect events like the Supper Club series, a special sit-down dinner just for club members. The most recent Supper Club featured James Beard award-winning chef Bricia Lopez, who curated a seven-course menu paired with The Bruery's beers.

Right now, The Bruery is in talks with several chefs for potential events in 2023, including one hopefully in the Bay Area.

Other member-exclusive events include The Bruery's Anniversary Invitational, a larger-than-life craft beer festival they host each year to celebrate their birthday with other craft beer companies from around the country, and Black Tuesday, a week-long series of events centered around the famous Black Tuesday.

For a bottle society that truly maximizes its value with beer and events, you can't beat The Bruery's Reserve Society.

Humble Sea 2023 Kooks Club Membership

Photography courtesy of Humble Sea Brewing Co.

Brewery Membership Fee: $74-$179
Join: Now
Perks Include:

Twelve barrel-aged bottles for Regular Kook Members (eighteen for Super Kooks)—yes, there are two membership tiers
Fifteen percent discount on all in-person taproom purchases at the register
Ten percent off all shipped http://humblesea.com products
Member-only, in-person cellar sales with our rare collection of aged bottles
Early access to selected small-batch releases that sell out lightning fast
Invite-only, Kooks private Facebook group for beer talk, connection with other members, and access to the co-owner/director of brewing ops and spirit barrel program lead
Kooks Club exclusive merch item

Started by three friends, Frank Scott Krueger, Taylor West, and Nick Pavlina, Humble Sea Brewing Co. embodies the California beer scene. They make damn good beer but with laid-back vibes and hella beach style, brah.

Look, we've been riding the Humble Sea wave for a few years now. Mostly because they pump out fantastic versions of "Foggy" IPAs (hazy IPAs renamed for the infamous fog that often envelopes the Bay Area) and lagers. We love their beer so much that we named them one of our twelve best craft breweries of 2020.

And that translates into their super not-so-secret bottle club, affectionately called The Kooks Club.

Although the club has been around for a couple years, things will work a little bit differently this year. The Humble Sea community spoke and Scott Krueger, West, and Pavlina listened, morphing The Kooks Club into a subscription program.

According to Scott Krueger, one of the absolute main perks everyone asked for was barrel-aged stouts. "So we created a barrel-aged box to solve that," he texted us.

In fact, this will be the first time Humble Sea releases barrel-aged dark beers to the public! 🤯

Yes, that's right. The brewery we just praised for its hella sunny hazies will be kicking off this year's curated community with dark, dark BA beers. And we couldn't be more excited. Because we know that this California crew is going to put the same killer touch on its barrel-aged collection.

These are some of Humble Sea's most coveted bottles, featuring hand-sourced, rare bourbon, cognac, and other unique barrels to age imperial stouts for anywhere from twelve to thirty-four months.

And you'll probably only be able to get a taste of these stormy (?) selects if you're a 2023 Kooks Club member.

Every two months, you can choose to grab two, four, or six bottles per release with a minimum sign up for three releases. Check here for all the details.

So c'mon, pull on that wetsuit, grab that board, and paddle out—if you're not already riding the Humble Sea wave, you're seriously missing out, brah.

Fort Point Beer Co. Beer Club

Photography courtesy of Fort Point Beer Co.

Brewery Membership Fee: $50-$136
Join: Now
Perks Include:

Create your perfect mix of Core six-packs or Limited 16oz four-packs
Fifteen percent off beer at Fort Point taprooms
First access to new releases
Pause or switch anytime you like

This literally dropped into our inbox as we were writing this piece. Fresh off the press, hot off the floor, Fort Point Beer Co. has announced the new Fort Point Beer Co. Beer Club. Here's what we love so much about this particular brewery membership: It's super flexible and customizable.

First, you choose your Beer Club type:

Core – Time-tested favorites available year round in six-packs
Limited – Experimental beers canned in 16oz four-packs
Mixed – A fifty-fifty split of Limited four-packs and Core six-packs

Next, you can even decide how many beers you would like at any given time—four or eight.

Lastly, and perhaps most importantly, you can swap out beers, pause, or cancel anytime.

While most brewery clubs lock you in for a full year (and that can be great), Fort Point has decided to go a slightly different route, allowing you to switch gears on a whim.

Although, we're not sure why you would. We're pretty positive that if we could get a monthly supply of Fort Point's Italian pilsner Sfizio delivered right to our doorstep, we would be some happy campers.

Superstition Meadery 2023 Guild Membership

Photography courtesy of Superstition Meadery

Meadery Membership Fee: $425
Join: Nov. 15, 2022, to Jan. 31, 2023
Perks Include:

Exclusive case of twelve members-only bottles (six brand new meads, two of each)
Twenty percent off the entire bill when you visit the Prescott, AZ, Tasting Room or the Superstition Downtown location in Phoenix or when you make a purchase from the Exclusive Guild Webstore
An invitation for two to the 2023 Guild Gathering currently planned for March 2023 OR Superstition will ship a Guild case to your home for free
Access to the Guild-Only Facebook page, a space for members to engage with each other, receive updates, and talk about all things mead and cider
Special early access to new releases
Early access to tickets for events
New perks this year include production tours, Guild-only releases, and barrel tastings

It says a lot when we name one of "The 20 Best Beers We Drank in 2020" a raspberry mead from Superstition Meadery. Aged in port barrels, Endovelicus was just one of the many, many times we've been wowed by this Prescott, AZ, meadery.

Founded by wife-and-husband team Jen and Jeff Herbert, Superstition is on a mission to reinvigorate a passion for the historical beverage of mead.

And by all accounts, they've succeeded. Superstition ranks high on the beer review app Untappd and has earned fans all over the country.

Accordingly, their 2023 Guild Membership opens up a world of magical mead possibilities. Becoming a guild member gets you access to twelve members-only bottles of mead, meaning by joining you're getting the exclusive card to join others who feel the need for mead.

Everything Superstition touches turns to gold; we like to think of these as the Midas-touch meads. So just imagine what guild member-only meads are going to come down the line this year. We'll let your imagination take over as you hit the button below and sign up to become a mead card-carrying member for life (well, at least for the next year).

BJ's Beer Club

Photography courtesy of BJ's Restaurant Brewhouse

Brewery Membership Fee: $30 every two months
Join: Now – Rolling
Perks Include:

Intro pack that includes a 750mL bottle of BJ's Imperial White Ale, a six-pack of any BJ's Handcrafted Signature beer and a Founding Member pint glass
Exclusively brewed beer every other month (one 4-pack of 16oz cans and one 750mL bottle)
Unlimited BJ's beer upgrades from 16oz to 20oz
One free large take-home deep dish tavern-cut pizza (per two-month period)
$7 to-go six-packs of BJ's Handcrafted Signature Beers
$8 to-go six-packs of BJ's seasonal beers
One free dine-in Pizookie® (per two-month period)
One free dine-in appetizer (per two-month period)

It's far less common to see some of the bigger breweries in the game open up their doors to beer clubs. So we were interested when BJ's Restaurant and Brewhouse, one of the most award-winning yet approachable brewpubs with 214 locations across the United States, shared with us that they started a beer club during the pandemic.

Although currently only available at fifty-seven BJ's locations across California, BJ's has plans to eventually expand its Beer Club to its other restaurants in other states in the near future. So we thought we'd take a deeper look at what makes BJ's Beer Club one of the best bangs for your buck we've seen in a beer club…anywhere.

Called a "beer club" for a reason, this particular brewery membership definitely starts with the beer (although we will say there are some incredible events and food perks we'll tell you about too).

"If you like beer, if you want to explore the world of beer and the different styles, we have that," says Alex Puchner, SVP of brewing operations at BJ's Restaurants. "If you're into IPAs, we have plenty of IPAs; if you like sweet, fruity beers, we have plenty of those too; we have strong, extreme beers of all kinds and very sessionable low-alcohol beers too…or if you just want very well-made classic beer styles, we have those too."

For starters, any new sign-up to the Beer Club immediately gets what's called an Intro Pack. Included in the pack are a six-pack of any BJ's Handcrafted Signature Beer of your choice, a 20oz Founding Member Pint Glass, and a 750mL bottle of BJ's Imperial White Ale.

If you're a craft beer nerd, the Imperial White Ale is the star here.

"We take the concept of a basic Belgian witbier and intensify it," says Aaron Stueck, brewer director of R&D at BJ's, who has won thirty-seven medals in various competitions, including the World Beer Cup and Great American Beer Festival, for beers he's brewed at BJ's. "What makes this beer unique and special is that it's not just a witbier, it's an imperial witbier, and I don't know anybody that has an imperial witbier. We use almost double the ingredients, add more intense flavors, and make the alcohol higher.

An experimental beer like Imperial White Ale is just the beginning. Every two months, BJ's releases a limited-edition 750mL bottle and four-pack of 16oz cans available only to beer club members. Plus, you also get one large take-home pizza, one dine-in Pizookie®—the brewpub's uber popular deep dish cookie served with two scoops of ice cream—and one dine-in appetizer. You could potentially reap the benefits of this beer club just from the food perks.

According to BJ's Restaurant's director of subscription and member services, Alex Hamm, the take-home pizza is actually one of the most-redeemed perks in the entire program.

Of course, because who doesn't love pairing pizza and beer.

And you get all of these perks—a $75 value for just $30 every two months—making it one of the best bang-for-our-buck beer clubs we've tried.

Brewery Memberships That Are Closed But We Still Love

These brewery memberships aren't currently open to the public or will open for enrollment next year, so we wanted to put them on your radar so you can keep an eye out for them in the future!

Highland Park Brewery Bottle Friends

Photography courtesy of James Sullivan, Highland Park Brewery

Brewery Membership Fee: $179
Join: Memberships go on sale in late February
Perks Include:

Fourteen to twenty different bottle releases
Ten percent discount on almost any purchase online or in the taproom, extended pickup windows, exclusive releases, and ability to have bottles shipped anywhere in California

One of our seven favorite breweries in Los Angeles, Highland Park has earned a spot on the Southern California craft beer map alongside Pizza Port, Homage, and Mumford. Started by Bob Kunz in 2018, the brewery has become known for their dedication to IPAs—they execute both West Coast (Hello, LA) and hazy styles (DDH More) very well—don't sleep on their funky, experimental saisons and farmhouse ales. And they make a pretty great pilsner that we like to drink in the shower.

Their HPB Bottle Friends just takes things to that next level, offering special bottles at various times throughout the year, plus first dibs on many exclusive releases.

"Bottle Friends is all about thoughtfully blending and crafting barrel-aged beers with a focus on intentionality, quality, and accessibility for our closest friends and supporters," wrote Highland Park Brewery Bottle Friends Manager Erik Bianchi.

For instance, Meryl, a blend of barrel-aged imperial stouts aged from eleven to thirty-five months with peanut butter and coconut. Or Terror of Life, a barrel-aged barleywine collaboration with Holy Mountain aged for twenty months in whiskey barrels.

And of course, Highland Park's yearly barrel-aged imperial stout with Trystero Coffee, BA Griffth.

For something just a little different from our SoCal friends, keep on eye on Bottle Friends memberships dropping around Feb. 20th, 2023, according to Bianchi. Mark your calendars now!

Pure Project Cellar Cyndicate

Photography courtesy of Pure Project Brewing


Brewery Membership Fee: $295 for regular membership or $675 for Select membership
Join: Usually renews around the fall
Perks Include:

Four Cellar Cyndicate Exclusive Bottles (375ml)
Four 500mL bottles
Six 375mL bottles
Presale access for all bottles and cans
Twenty percent off all crowler and growler fills throughout the year
Fifty percent off your first Pure Hops shipment
One custom 2023 Cellar Cyndicate glass
Additional Cellar Cyndicate-only merch add-on options available


Twenty five percent off 2023 Anniversary tickets
Presale access to VIP hour of Anniversary party
Cellar Cyndicate Appreciation party
Minimum of two exclusive guided tasting events (2 tickets)
Presale access for any other events



Did you just see that list of perks?

Even if Pure Project wasn't one of our favorite breweries in San Diego or hadn't made one of our favorite beers of 2021, the perks alone of the Cellar Cyndicate would wow us.

But hey, all the above is true, so with this membership club you're really getting all the juice out of the squeeze. This is a jam-packed bottle society stuffed with exclusive bottles, tickets to select events, presale access on everything (quads, quints, and barrel-aged beers galore), plus custom glassware, and more.

"Cellar Cyndicate is Pure Project's exclusive bottle club membership curated for barrel-aged enthusiasts," wrote Pure Project Marketing Project Coordinator Brooke Slinger in an email to us. "It includes special bottle releases along with many other member-only perks and benefits."

Such as a special version of Enchiridion (which we named as one of our favorites in 2021!) just for Cellar Syndicate Select members.

"Enchiridion is our yearly reserve imperial stout release and is a blend of single, double, and triple bourbon barrel-aged stouts," wrote Slinger. "This Cellar Cyndicate-only version will have the addition of organic vanilla bean."

Throughout the rest of the year, Pure Project will release special bottes—from stouts to sours—only for Cellar Cyndicate members, allow early access to purchase any new release, and include some of their most beloved beers in the club, including Corylus and Planifolia.

But you don't have to take our word here. Just look at the club's popularity: Since starting in 2017, the Cellar Cyndicate has grown from 100 members to 500 last year.

The membership sold out pretty fast this year, so while this one isn't currently enrolling, we highly recommend keeping an eye on when this club opens up again in the fall of 2023.

Side Project La Coterie

Photography courtesy of Side Project Brewing

Brewery Membership Fee: $125
Join: Renews every year in the first quarter. If some don't renew, a lottery will fill open spots

Defined as an intimate and exclusive group of persons with a unifying common interest, coterie is the perfect word for Side Project's own membership club. Started to make amazing beer for the amazing people that support The Side Project Cellar, La Coterie gives members dibs on select Side Project beers before they go on sale to the public. Plus, every member gets $100 worth of what the brewery calls "white label" beers.

As far as exclusivity goes, this club is at the top. It's invite-only, so you kind of have to be in the know or grandfathered in. But Side Project does occasionally fill vacancies with customers on their waitlist or via a lottery.

So here's the important part. If you are interested in a chance of getting in, make sure to subscribe to their newsletter here.

Horus Aged Ales Convocation

Photography courtesy of Horus Aged Ales

Brewery Membership Fee: $400
Join: Renews every year around late April/early May
Perks Include:

Twelve club-exclusive barrel-aged beers
A uniquely branded tiki mug
The right to purchase any beer, merchandise, and event tickets released throughout the year

Look, Horus does one thing really, really, really well—imperial, barrel-aged stouts with a ton of unique adjuncts.

And actually, Convocation came out more by necessity than anything else. Horus Founder Kyle Harrop needed a way to distribute the limited quantities of each beer he makes.

"I make such a small quantity of beer that I only have enough for a few hundred people with each release," said Harrop in an article for San Diego Beer News. "It makes sense to offer those beers to the people who always support your company and vision rather than just random people trying to buy a hyped release when one comes around."

Which means Harrop can get to know his devoted fans really well, often connecting with them on a first-name basis. And what started as 200 members has doubled to 400 as of last year. But despite the growth, it's that kind of personal connection that really makes this club stand out.

Oh, and of course, the beer. Like Maple Maple Distraction, a maple barrel-aged imperial stout with coconut, Geisha coffee, hazelnuts, maple syrup, and Mexican vanilla bean.

Or Dark Side of the Otter, a blend of black barleywines aged in vanilla Jim Beam bourbon and vanilla Maker's Mark bourbon barrels.

Just to name a few.

3 Sons Brewing Co. Family Membership V5

Graphic courtesy of 3 Sons Brewing Co.

Brewery Membership Fee: $225
Join: Usually renews around November
Perks Include:

Six 500mL bottles of barrel-aged beers
Family Members Party (with an option to purchase a plus-one ticket)
Ten percent discount on all 3 Sons four-packs/cans purchased in the tasting room
Ten percent discount on all 3 Sons tasting room draft beers, including the barrel-aged beers
Ten percent off on all 3 Sons cellared bottles (on-site consumption only)
Twenty percent off 3 Sons merchandise purchased in the tasting room only
Early access to all bottle releases offered via Oznr
Early access to all Event Tickets

​​For the past few years 3 Sons Brewing Co. has been one of South Florida's hottest breweries. In fact, before Owner and Head Brewer Corey Artanis even opened the taproom doors back in 2019, Ratebeer.com had ranked 3 Sons as the Best New Brewer in the world.

It's Artanis' pinpoint-perfect pastry stouts that have garnered a devoted following. And a gaggle of awards. Such as Summation, a bourbon barrel-aged Imperial vanilla and coffee stout inspired by Goose Island's 2010 Vanilla Bourbon County stout. Similarly, for the past two years, 3 Sons has released Broward County Brand Stouts (BCB), a set of special barrel-aged stouts.

The brewery's Family Member bottle society is a way for 3 Sons to give its most loyal fans some serious perks. Along with a guaranteed six 500mL barrel-aged releases a year, Family Members also have first access to some serious studs.

For instance, most recently, The Steeple – Cream Wax, an Omnipollo collab imperial stout aged in Buffalo Trace Antique Collection, Sazerac 18 barrels for twenty months before resting on some of the best vanilla beans in the world sourced from Comoros, a small island off the coast of Africa and Madagascar.

Perennial Artisan Ales Société du Chêne

Graphic courtesy of Perennial Artisan Ales

Brewery Membership Fee: $433.73
Join: Usually renews around the fall
Perks Include:

One bottle each of fourteen barrel-aged beers to be released over the course of the next year including a mix of six wine or foeder and eight spirits barrel-aged beers with BA Abraxas and Maman being guaranteed in the mix
Fifteen percent discount towards on-premise cans and draft
Exclusive member pre-sales for releases and events when possible

The price of admission might be worth it just to get your hands on one of the most-coveted and highest-rated barrel-aged stouts in the world. Yes, we're talking about Abraxas. Becoming a part of Perennial's Société du Chêne ensures that you can nab rare Perennial favorites like Abraxas and Maman.

Additionally, like a lot of other clubs on this list, becoming a part of this bottle society gets you first access to other bottle releases before they go on sale.

But let's be honest, you're probably in it for the Abraxas.

This year's version, one of the rarest beers in the country, was pretty crazy. Here's a breakdown of the barrels Abraxas took a nap in this year:

25% Old Forester, aged 16 months
17% Heaven Hill Rye, aged 32 months
17% Heaven Hill Bourbon, aged 22 months, previously held maple syrup
17% Sazerac, aged 21 months
8% Old Fitzgerald, aged 22 months
8% Blanton's, aged 22 months
8% Weller, aged 22 months

This stout has always been and will continue to be just an absolute beast. And certainly a defining factor of joining this particular bottle society.

Weathered Souls Brewing Company Top 60 Membership

Photography courtesy of Weathered Souls Brewing Co.

Brewery Membership Fee: $120-$600
Join: Usually renews around the fall
Perks Include:

Two Top 60-member exclusive releases (two bottles per release)
Three BA releases (two bottles per release)
Early access to select beer releases and tappings, private events, and parties
Special member-only releases
Happy Hour first and third Wednesday of each month
Special member gift

When Weathered Souls opened in San Antonio, TX, in 2016, they shocked the city with carefully crafted hazy IPAs and barrel-aged pastry stouts.

For the last six years, Weathered Souls Founder Marcus Baskerville has taken the industry by storm (pun intended maybe?), starting the internationally acclaimed Black is Beautiful Project, a collaborative brewing project aimed at raising awareness about injustice. In the last year, the 1,300 participating breweries and allied trade participants (representing all fifty states and twenty-two countries) raised more than $3M for 501c3 organizations.

Last year, Baskerville announced that Weathered Souls would not only be opening a new brewery in Charlotte, NC, but also starting the Harriet Baskerville Incubation Program (HBIP), an initiative designed to provide opportunities in the beer industry for minorities and women.

All in all, this is always a brewery that we're paying attention to. and not only for the beer.

But make no mistake, the beer here is top notch.

Weathered Souls actually offers three different levels of its Selective Membership including Selective, Top 60, and Elite.

At the first level, a Selective membership gets you two bottled beers per release, discounts, parties, and more ($260).

But we want a little more here. Our recommendation is to start with the Top 60 membership that gets you a few more perks, including two Top 60-member exclusive releases (two bottles per release) and three BA releases (two bottles per release) for starters.

If you're a true titan, somehow you'll become a part of the invite-only Elite tier, which includes a magnum bottle, dinner party with Baskerville, and all the Selective bottles ($475).

Cigar City El Catador Club XV

Graphic courtesy of Cigar City Brewing

Brewery Membership Fee: $250
Join: Usually renews around the fall
Perks Include:

Two 500mL bottles of seven selected barrel-aged bottle releases (fourteen total beers)
A welcome gift to each El Catador Club member
Twenty percent discount on purchases at the Cigar City Brewing Taproom on Spruce St. in Tampa, FL, and the Oskar Blues Taproom on Sunset St. in Longmont, CO
Members have the ability to pick up or assign proxies to pick up at the Cigar City Brewing Taproom in Tampa, FL, or the Oskar Blues Taproom in Longmont, CO

Started in 2013, Cigar City's El Catador Club is one of the more established on this list. Built to foster community, El Catador Club is a members-only club that gets some of the brewery's most ambitious and unique barrel-aged stouts into its devoted fans' hands.

To give you a taste, a few bottles that featured in the last El Catador Club XV included Leto, a cognac and bourbon barrel-aged imperial stout with cinnamon, vanilla, cacao, and chile peppers; and Cronus, a blend of Cabernet-whiskey and rum barrel-aged barleywine-style ale.

Standard Meadery Finer Things Club

Photography courtesy of Standard Meadery

Brewery Membership Fee: $280
Join: Usually renews around the spring
Perks Include:

Eight 375mL bottles of member-exclusive mead from four releases
Ability to assign a proxy to pick up purchases
Opportunity to purchase additional member-exclusive meads
Opportunity to purchase bottle/can sales ahead of the public
Access to member discount on online merch shop
Access to Finer Things Club Facebook group for members only
First opportunity to renew membership
First opportunity to purchase tickets to Standard Meadery anniversary party

If you love mead, Standard Meadery's Finer Things Club is probably for you. Because we all love the finer things in life, right? Becoming a member gets you eight 375mL member-exclusive meads per year.

Casey Brewing & Blending Extended Family

Graphic courtesy of Casey Brewing and Blending


Membership Fee: $100+
Join: Usually renews around the fall; applications for 2023 opened in October

Like many of these membership clubs, Extended Family was designed to bring the best of Casey Brewing & Blending fans together to enjoy what they all love—Casey's elegant beers.

"As a small family-run brewery, we only have space for so many barrels and farmhouse ales in our facility, which means we release smaller batches and blends," says Casey Brewing & Blending Owner/Brewer Troy Casey in a video released by the brewery. "These smaller releases are first and foremost for our Extended Family membership. They range from one-off experimental blends to blends with a very limited fruit variety. Our membership is perfect for you if you love our beer and want to dive deeper into the world of Casey Brewing."

Again, the time to join this club for 2023 has passed, but mark your calendars for next year. The best way to stay in the know is to subscribe to Casey Brewing & Blending's newsletter here. They'll shoot you updates on when brewery memberships open.

For the 2023 Extended Family, the brewery touted a few fun things: the return of Brett Loves Citra; new collabs with the likes of Floodland, Forager, Phase Three, and Homage; new experimental yeast cultures; new dry hop combinations; more exclusive member blends; more spirit barrel-aged blends; more lagers, IPAs, and stouts; and more family reunions.

Sounds like 2023 will be the year of more!

Potential Brewery Memberships to Keep an Eye On

Other bottle societies and brewery memberships that we haven't heard much about yet this year, but definitely worth keeping on eye on as we head into the new year: Cellador Ales Syndicate, Wild Mind Ales Forgotten Barrel Society, Phase Three Brewing P3 Ambassadors, Russian River Cellar Society, and AleSmith Order of the Anvil.

Did we miss your favorite? Have a brewery membership or bottle society that we should tune into? Hit us up on @hopculturemag and let us know.