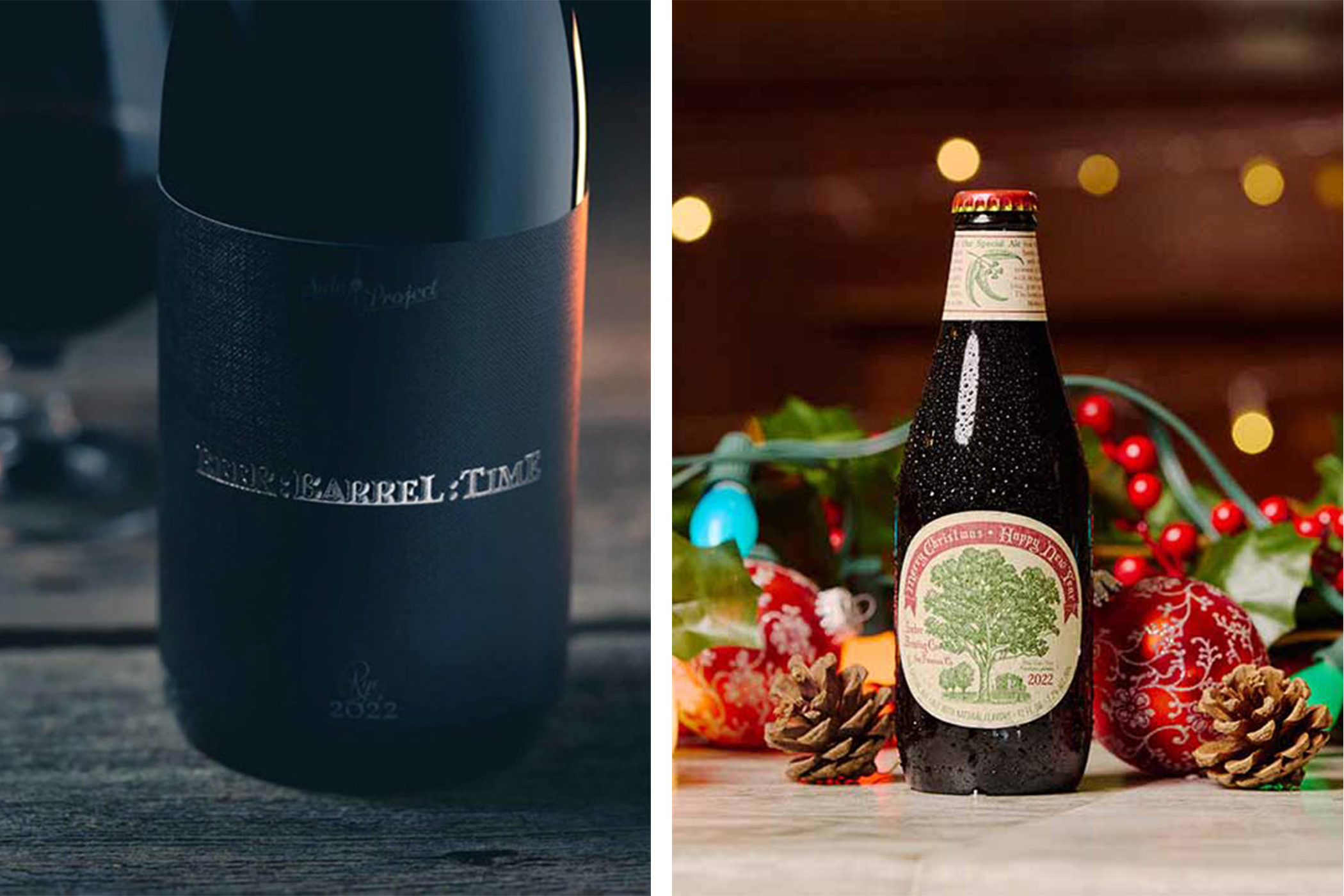 Photography courtesy of Side Project Brewing (on the left) and Anchor Brewing Co. (on the right)
This month as we gather around the table to have dinner with friends and family we give thanks…for the top beers we drank this month.
Such as incredible Czech lagers being brewed in Atlanta…
Or a Christmas beer with a tradition as rich as pecan pie.
And a stouts… Just all stouts.
Tell us: What are you most thankful for this year?
Think it over while you pour yourself one of the best beers we drank this month.
11 Top Beers We Drank in November 2022
Friendlier – Highland Park Brewery
Los Angeles, CA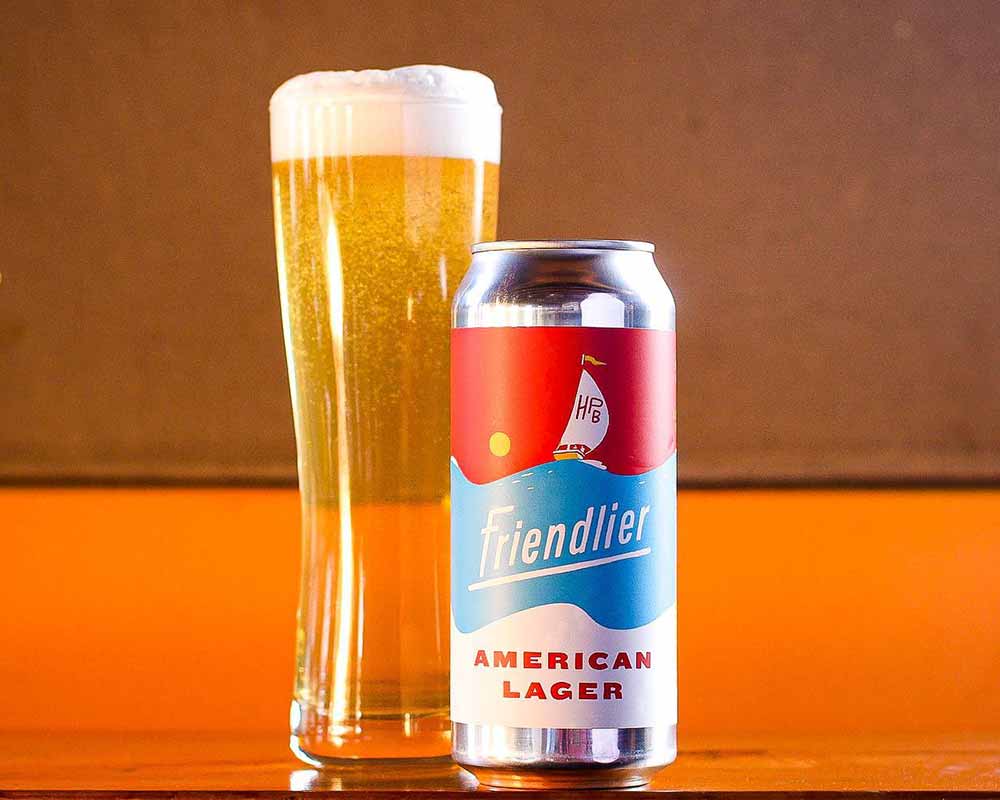 American Lager – On a trip down to Palm Springs to celebrate Friendsgiving, my wife and I had the chance to make a quick pit stop in Los Angeles. With just one brewery to hit up, we landed at one of our seven favorite breweries in Los Angeles.
Highland Park has earned a spot on the Southern California craft beer map alongside Pizza Port, Homage, and Mumford. Started by Bob Kunz in 2018, the brewery has become known for their dedication to IPAs—they execute both hazy and West Coast styles very well. Perhaps known best for their flagship Hello, LA.
This time around, HPB had a fresh batch of their chuggable American Lager Friendler on tap and in cans. I grabbed a glass in the pulsing taproom right by Los Angeles State Historic Park.
Their crushable American lager felt like the perfect patio sipper. And when I left to continue my journey to our Friendsgiving in Palm Springs, I grabbed two 4-packs of Friendlier to go.
Let's just say this beer has been a hit.
But if you're looking for something a bit more adventurous, you can find that at Highland Park too. Their exclusive Bottle Friends bottle society "is all about thoughtfully blending and crafting barrel-aged beers with a focus on intentionality, quality, and accessibility for our closest friends and supporters," says Highland Park Brewery Bottle Friends Manager Erik Bianchi.
Making it just one of the fifteen best brewery memberships and bottle societies we're loving on this year!
Turns Bones To Glass – Good Word Brewing & Public House
Duluth, GA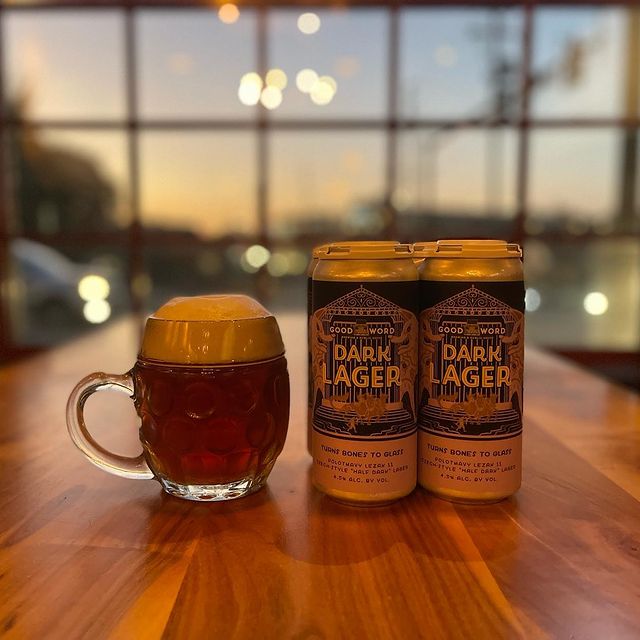 Czech Dark Lager – The first weekend in November, I had an incredible opportunity to visit Atlanta thanks to the Georgia Brewers Guild, who invited me out to speak at their annual symposium.
I spent an amazing 48 hours drinking and eating my way through Atlanta.
My first stop?
Good Word Brewing & Public House!
The Hop Culture crew met Good Word Owner and Brewer Todd DiMatteo back when we used to host around ten festivals a year. Todd joined us at several of our events and every time I tried his beer I was blown away.
Since then, Todd has sent me the occasional package or we've chatted for pieces we've put together such as What Is an ESB?
I've loved every one of his beers.
Peek into Todd's cranium and you'll probably just see straight up beer genius in the form of mostly English and European-style ales.
On my recent visit, I ordered a Czech half dark lager called Turns Bones to Glass (which Todd told me is a reference to a song by Bill Callahan).
"So so so freaking good," is the first thing I wrote in my notes.
Pouring with an amber, brown hue, this half dark lager had a lovely complexion in appearance but also in flavor. With a nice toasted crust buoyed by an almost warm snickerdoodle cookie right out of the oven.
Discover our 48 hours drinking and eating in Atlanta. 👇👇👇
XXXVII Anniversary – Firestone Walker Brewing Company
Paso Robles, CA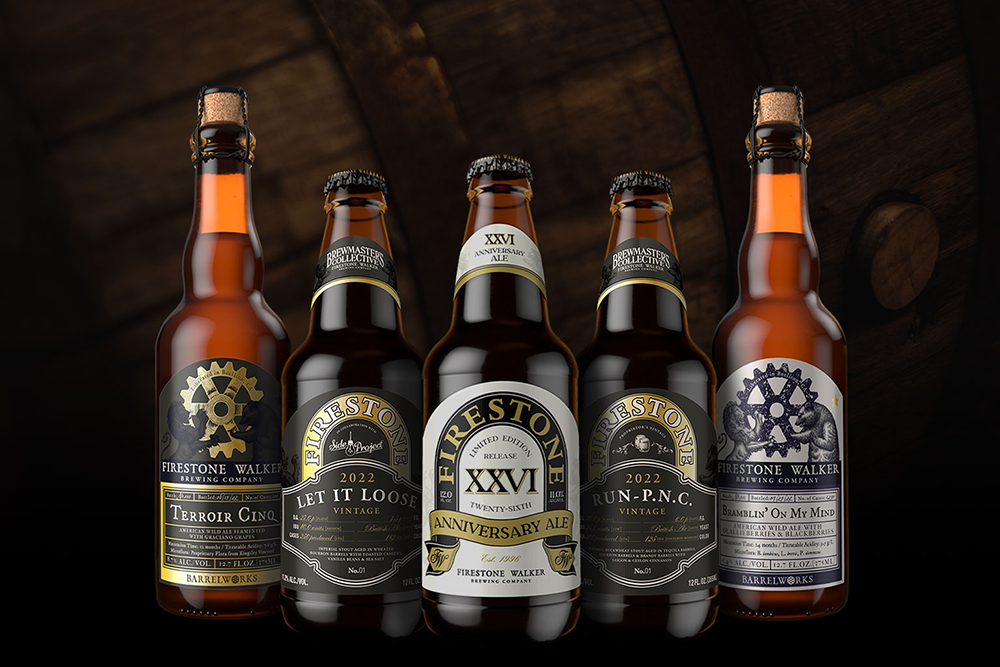 Strong Ale – For the last two years, we've watched Firestone Walker's Brewmaster's Collective go above and beyond, curating experimental creations and a VIP-level experience for its members.
"It took us 25 years to launch our first beer club, and now we can't imagine life without it," says Brewmaster Matt Brynildson. "It is not only enabling us to create some really interesting beers—it's also fostering a deeper personal connection with our most passionate fans."
Now entering its third year, Firestone Walker's Brewmaster's Collective has an incredible lineup ready to roll out.
And we got an exclusive inside look.
Like this Firestone 26 (XXVI) Anniversary Ale, an 11.5% ABV blended barrel-aged ale created with the help of local winemakers.
This year's Anniversary Ale is an incredible blend of classics like Parabola, Bravo, Helldorado, and Velvet Merkin, with newer BA beers like Whiskey Barrel Wheat Wine and Heavy Things.
This beer is like a boozy, indulgent grown-up sundae: chocolate, vanilla, butterscotch, and coffee galore.
Anchor Christmas Ale – Anchor Brewing
San Francisco, CA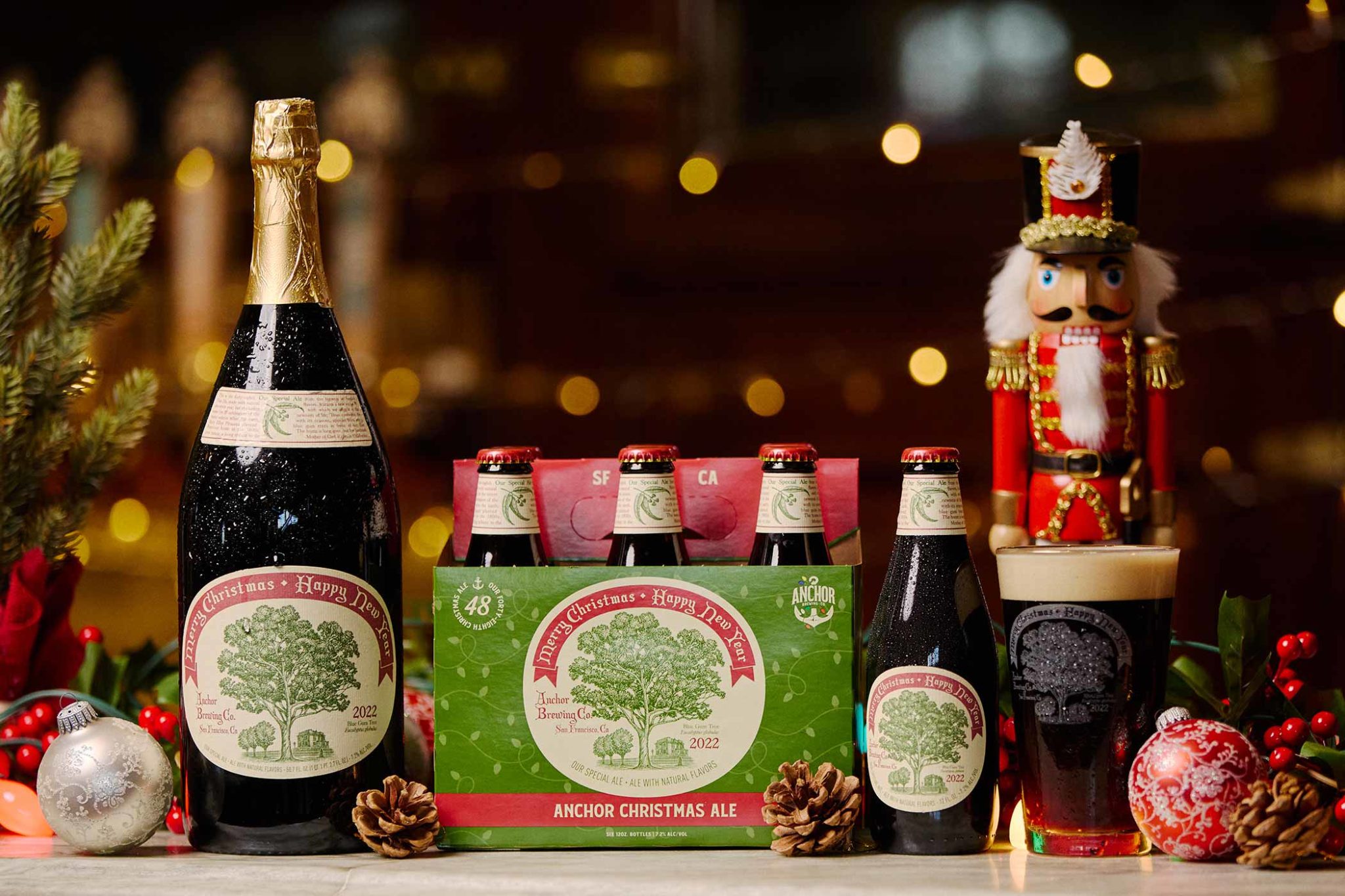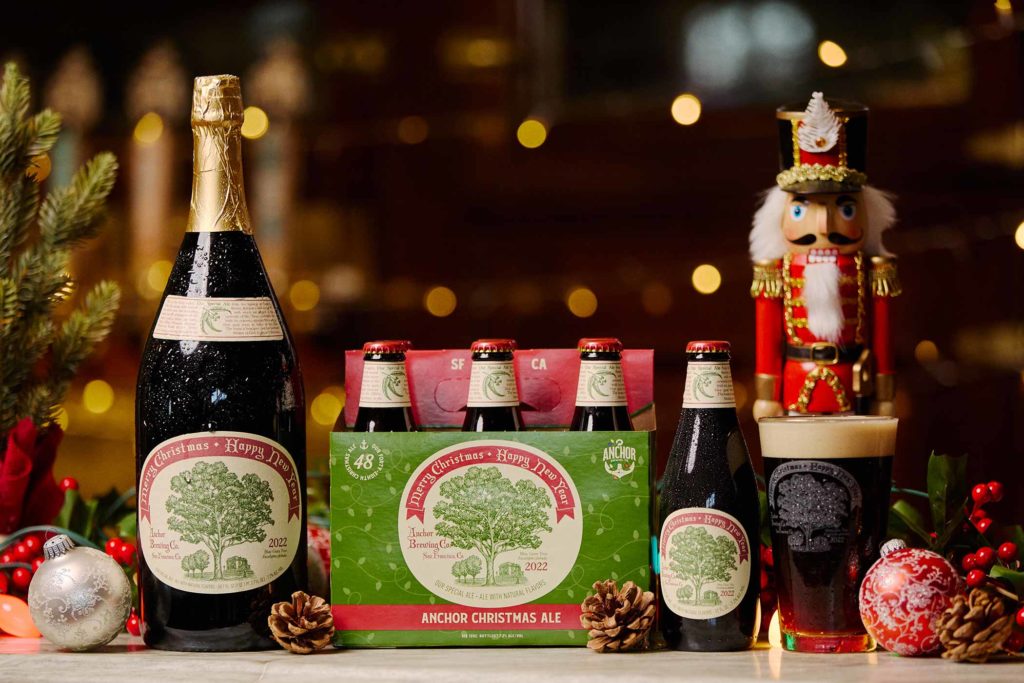 Winter Warmer – This beer is all about tradition.
For Anchor Historian Dave Burkhart, wherever he is in the world, he makes sure that he's at the brewery to grab the first bottle of Anchor Our Special Ale, colloquially known as Christmas Ale, off the bottling line. "That's my little tradition," says Burkhart.
And he's not the only one.
For many, Anchor Christmas Ale has become as much a part of their holiday season as baking cookies or drinking eggnog.
But the recipe is a closely guarded secret. And it changes every single year.
And while we tried our darndest, we just couldn't get Anchor to spill the beans.
Although Assistant Brewmaster Dane Volek did give us a couple hints.
Elegance is the word that comes to mind with this year's Christmas Ale.
Volek notes "strong orange peel aromas, a lot of zesty citrus notes on the nose, as well as those coastal spices."
Consider this beer like Christmas in a glass or a cozy sipper that's quintessential during the holidays.
Grab a magnum of Christmas Ale and pull up around the crackling fire, children, because we have quite a story to tell you about Anchor Our Special Ale, aka Christmas Ale.
Juniperus IPA- Checkerspot Brewing Co.
Baltimore, MD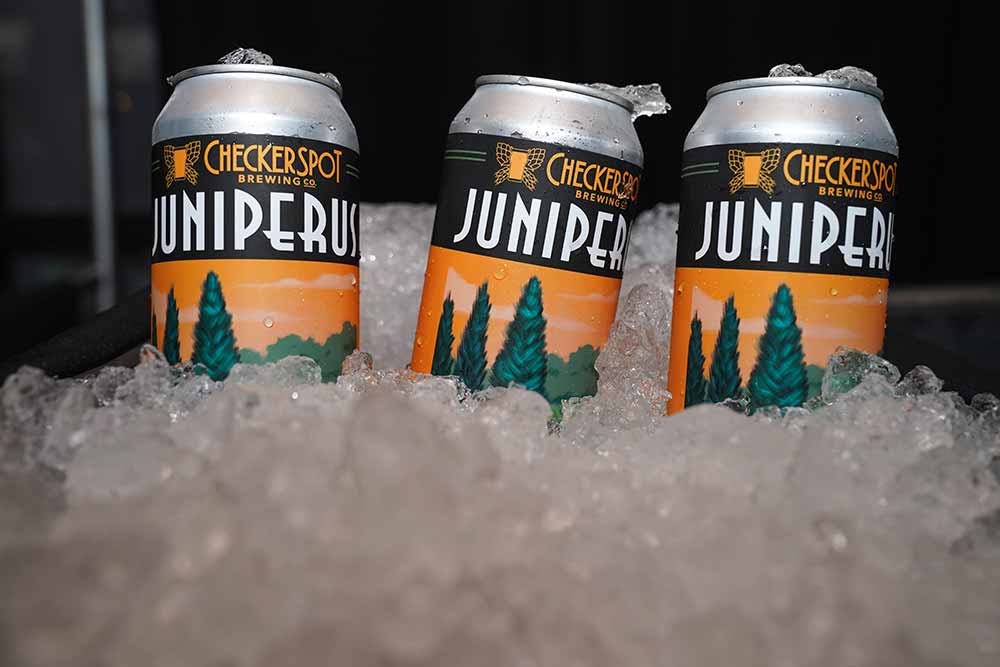 American IPA – Seemingly small actions can have a big impact.
That's the underlying theory behind the butterfly effect.
For Judy and Rob Neff, the co-founders of Checkerspot Brewing, named after the Maryland state butterfly, everything started during a tour of Anchor Brewery in San Francisco, CA. Seventeen or eighteen years ago, Judy probably couldn't imagine how a simple guided walk through one of America's most iconic breweries would change her life forever.
And in turn the lives of others.
With a background and Ph.D. in microbiology, Judy meticulously applies all of her knowledge to her craft. But she doesn't peg the brewery down to just one style. Instead, Checkerspot has gained a reputation as a place that brews beers for everyone.
"One thing we're known for is having a variety on [tap], versus just a bunch of IPAs," says Rob. That means Judy puts a deft touch on everything from Belgian styles to stouts to sours to hoppy ales to high-alcohol imperial beauties.
For example, Juniperus IPA, an IPA brewed with juniper berries that Judy perfected for three years to get the right amount of juniper berries, malts, yeast, and water. "To me, it tastes like pine candy," says Judy.
If you're still dubious about an IPA with juniper, just listen to this: "Her beer was honestly incredibly balanced," said Jennifer Glavnille, Brewer and Director of Partnerships at Boston Beer Co. "Jim [Koch] looked at me and said, 'Jennifer, we brewed a beer with juniper that was really hard… This is really good!'"
Petit Mardi -The Bruery
Placentia, CA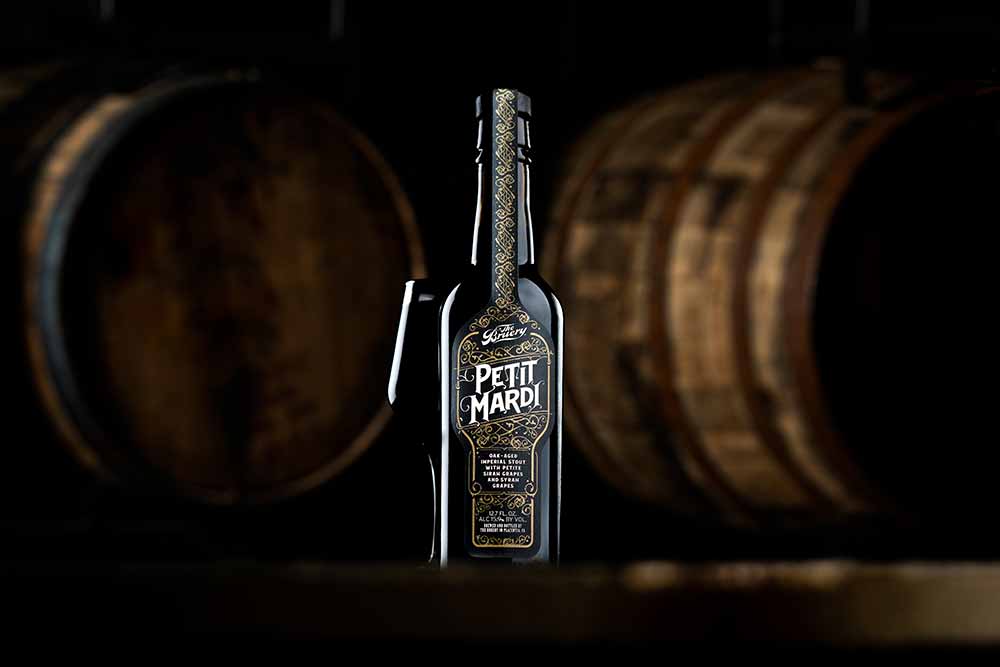 Imperial Stout – A couple weeks ago, The Bruery sent us this bottle (along with a few others 😉) to hype up the launch of their 2023 Reserve Society bottle club.
French for 'Small Tuesday,' Petit Mardi is a small-batch imperial stout aged in oak puncheons and carefully crafted with Petite Sirah grapes and Syrah grapes.
Pretty much blew us away. Rich and tannic, yet indulgent and decadent, Petit Mardi may translate to small, but this is a big beer with big, bold flavors. Yet as smooth as a summer's breeze. We can tell a deft hand has been used here.
So if Petit Mardi is any indication of what's to come in next year's Reserve Society, we recommend you check it out right now.
Along with our other recommendations for some of the best brewery memberships and bottle societies of the year.
Celebration Fresh Hop IPA – Sierra Nevada
Chico, CA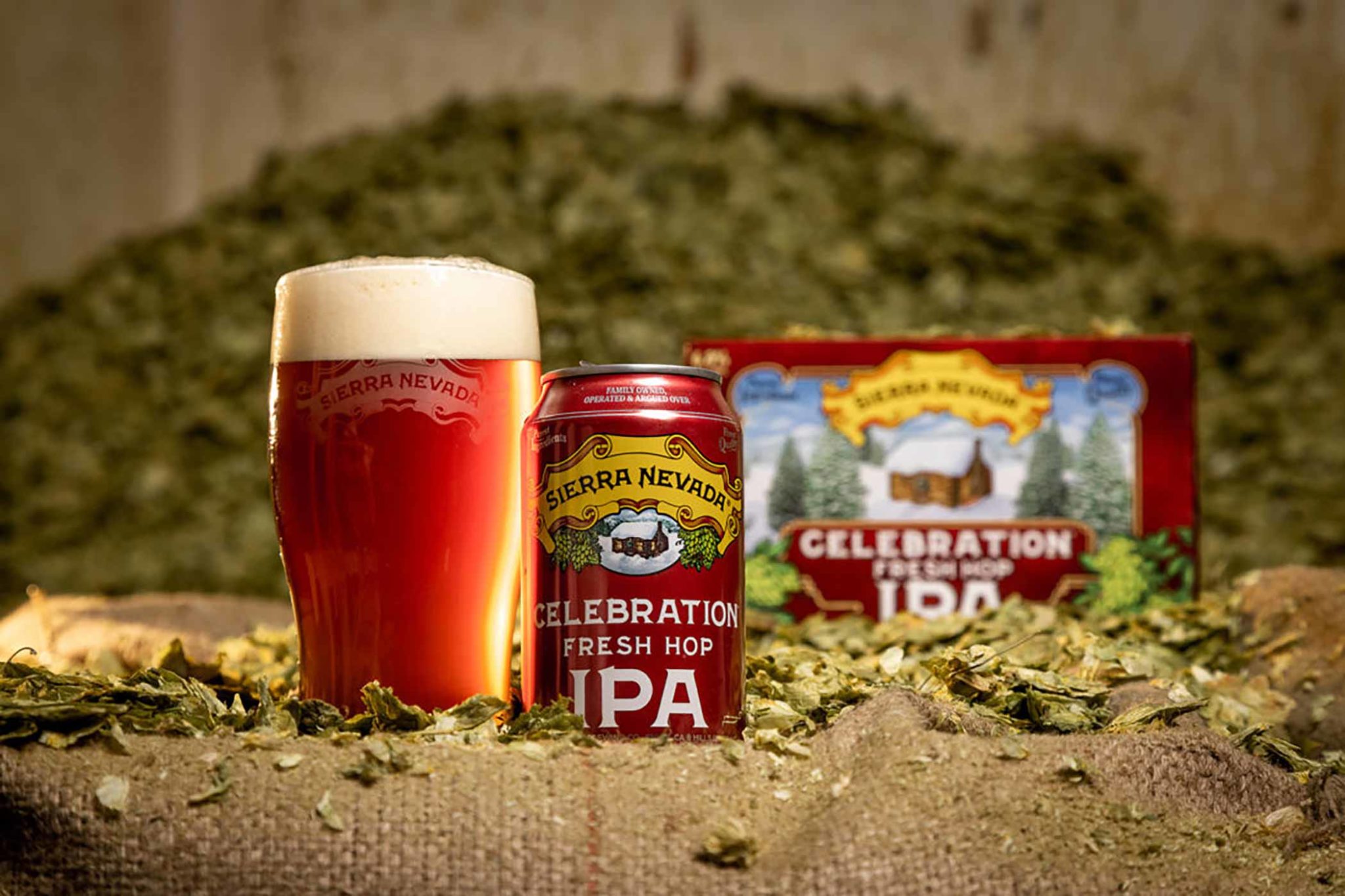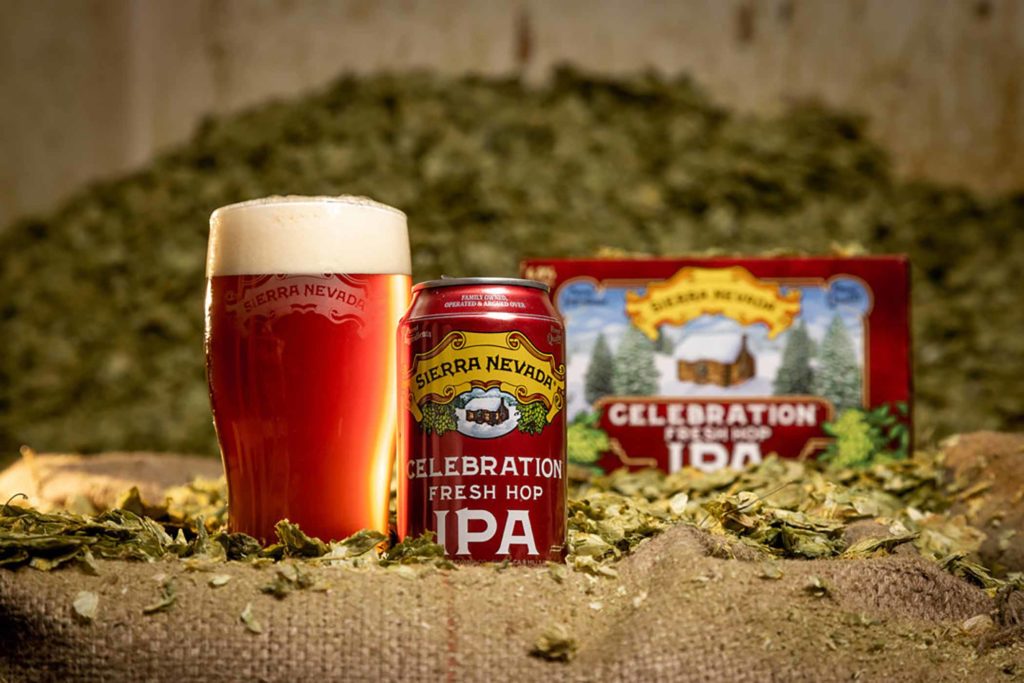 American IPA – For most brewers, heading to hop harvest means one thing: locking down lots for the year. And yes, that is certainly true at Sierra Nevada. But for one of the most iconic breweries in the country, hop harvest also means something a little extra special. It's the time of year when the brewery picks not just any hops, but also essential Cascade and Centennial lots for its Celebration Ale, one of the most unique Christmas beers of all time.
"It's on the minds of everybody going in for hop selection," says Sierra Nevada Product Manager Terence Sullivan, who has been brewing Celebration Ale for twenty-eight-and-a-half years. "We're not only buying for the entire year, but we're buying for Celebration Ale."
Essentially, picking Cascade and Centennial hops for Celebration Ale is the very first hop selection trip of the year for the brewery.
That's the clout this American IPA has not only at Sierra Nevada, but also across the country.
Unlike other Christmas ales that feature spices or fruit, Celebration Ale at its core is a beer all about hops.
Which is why we love it so much.
Beer : Barrel : Time (Rye 2022) – Side Project Brewing
St. Louis, MO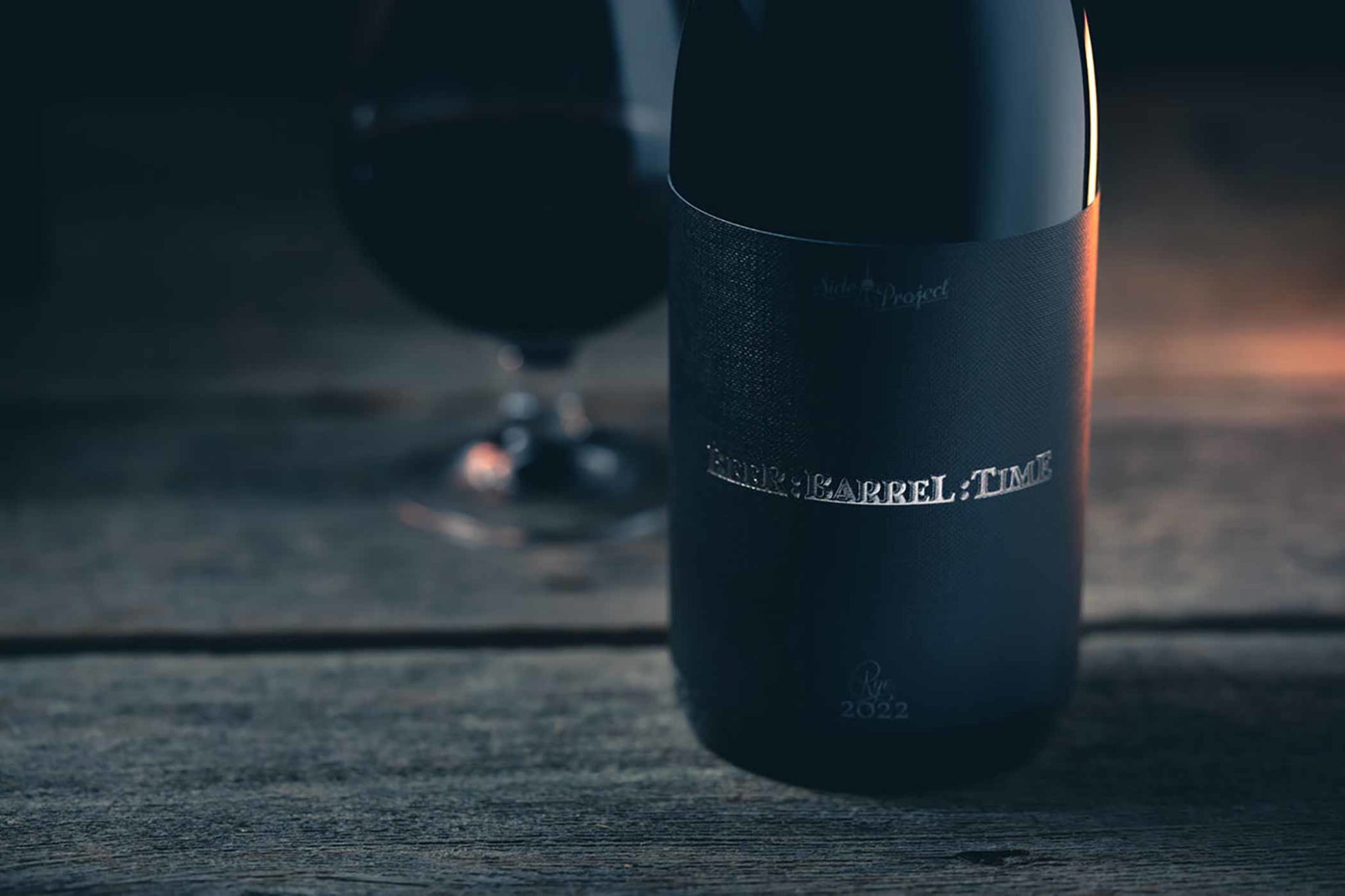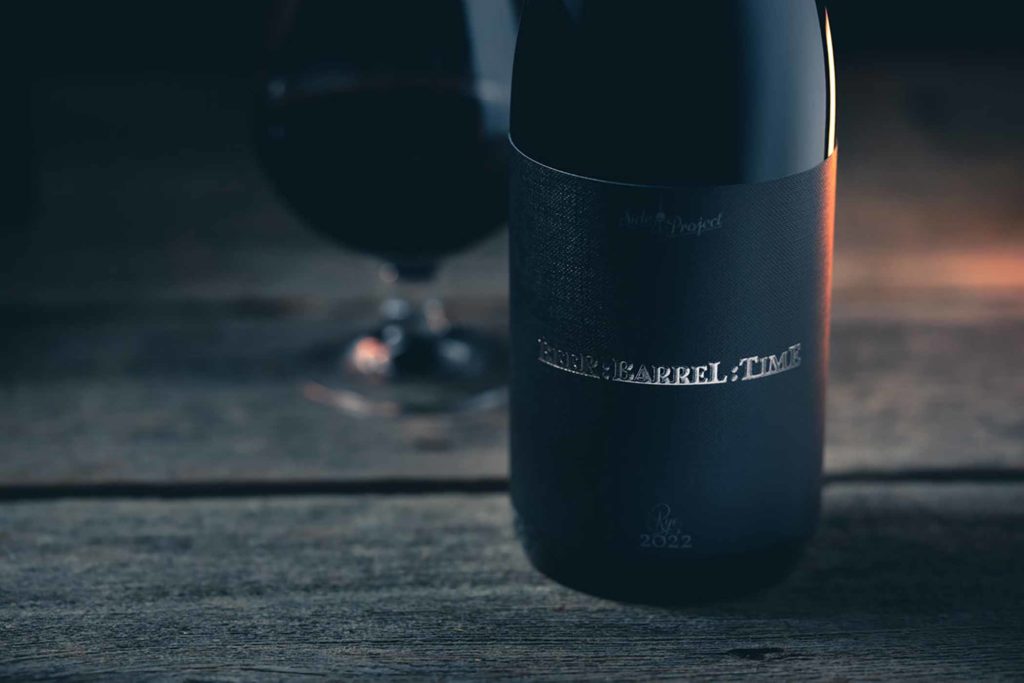 Imperial Stout – Here's a fact for you: Beer : Barrel : Time (Rye 2022) is the highest-rated beer on Untappd in 2022.
Not just the highest-rated stout.
Not just the highest-rated imperial/double stout.
The highest-rated beer of the year.
Earning an almost diabolical 4.82 on Untappd, Beer : Barrel : Time (Rye 2022) shines because it does exactly what it says.
It's a beer in a barrel that becomes extraordinary with time.
[Takes a deep breath…] Side Project blended two different recipes, brewed three different times, finished in three different barrels for eighteen to forty-two months including Willet five-year rye barrels, Willett four-year rye barrels, and StilL630 rye barrels. 😮‍💨
It's the layering and the aging that makes this beer unlike any other on the planet.
And exactly why we recommended celebrating International Stout Day with a special stout like this one.
Or one of these…
Voodoo Ranger Imperial IPA – New Belgium Brewing
Fort Collins, CO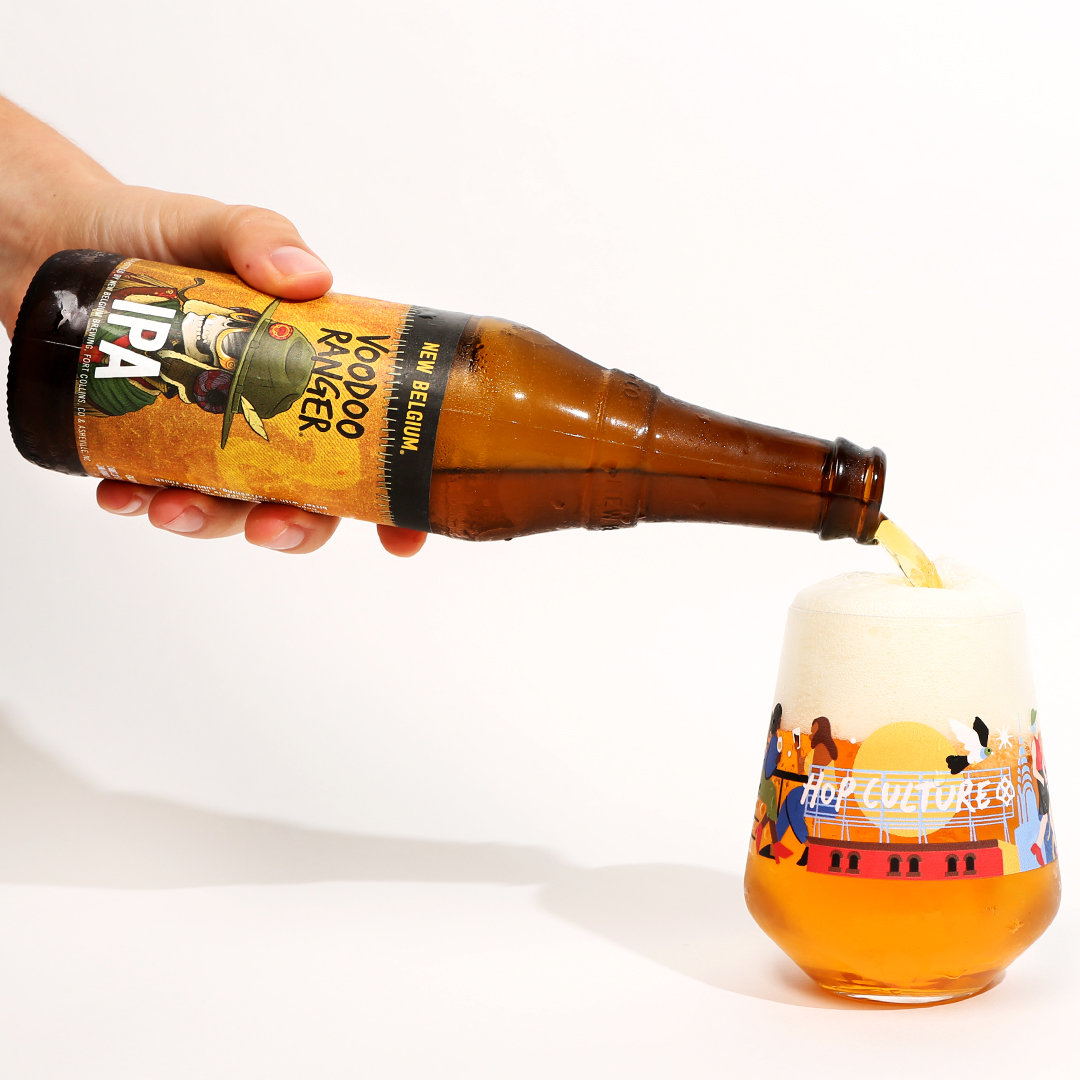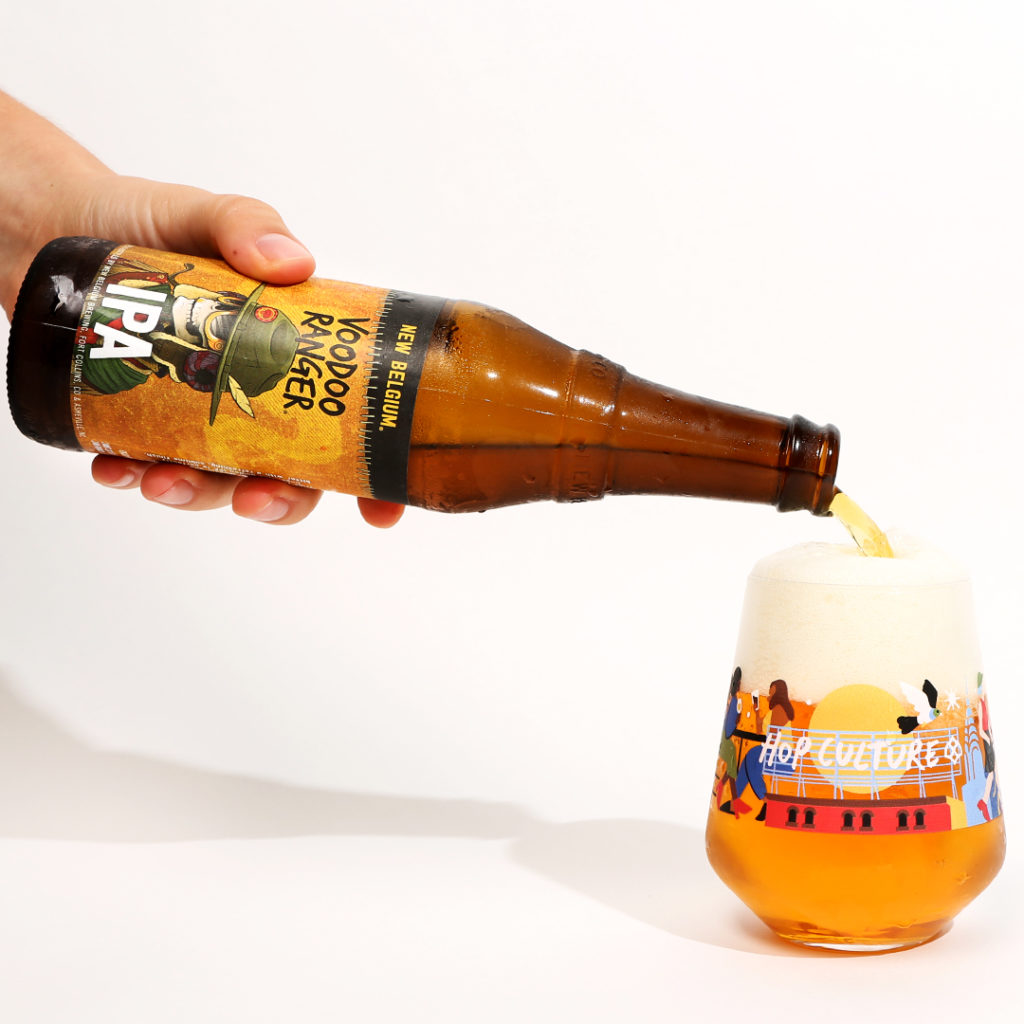 Imperial IPA – Did you know? The best-selling IPA in the country is sold mostly in glass. At New Belgium Brewery in Fort Collins, CO, Voodoo Ranger Imperial IPA is no only the number one IPA in America, but it also sells best in 6-packs of 12oz glass bottles, not aluminum cans (according to Nielsen scan data year to date, week ending 10/8/22).
Launched in 2017, Voodoo Ranger represents a series of IPAs "brewed with trendsetting hop and malt varieties—and served with a side of sarcasm," according to New Belgium.
Kicking off with the release of two beers, Voodoo Ranger IPA and Voodoo Ranger Imperial IPA, and followed closely by Voodoo Ranger Juicy Haze IPA, New Belgium brewed up incredibly delicious IPA potions.
Over the last five years, New Belgium has released over twenty different IPAs under the watchful eye of the Voodoo Ranger's wizardry.
But the original Imperial IPA remains the top-seller.
So here's a potentially hot take for you: Glass might just be the best packaging for beer.
Don't Curry Be Happy – Wah Gwaan Brewing Company
Denver, CO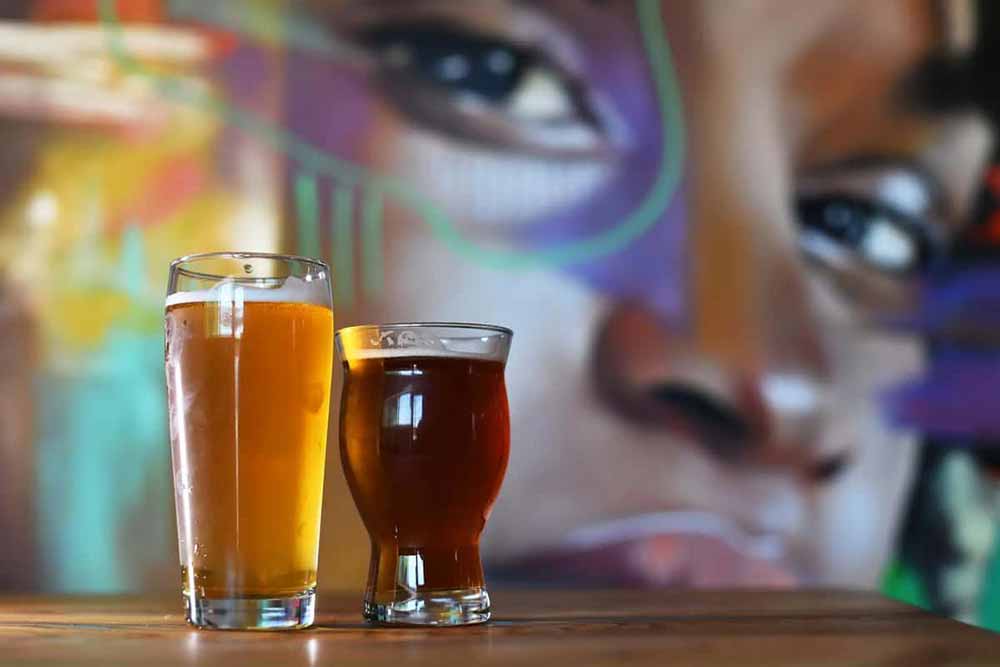 Blonde Ale – Jackfruit, soursop, hibiscus, guava, durian and even curry.
Take a brief glance at the tap list at Wah Gwaan Brewing Company in Denver, CO, and you'll find four or five ingredients you might never have seen before in beer.
Here amongst vibrant murals of Jamaican Grammy-winning singer Koffee, Damien Marley, and Shaggy, you'll find folks sipping on IPAs, hefeweizens, lagers, NEIPAs, cream ales, kölsches, and more filled with ingredients reflecting co-founders Harsha Maragh's Jamaican-Indian culture and Jesse Brown's bi-racial heritage.
For instance, Don't Curry Be Happy, a mango curry blonde ale symbolizing Indian Heritage Day celebrated in Jamaica every May 10th. The holiday honors India's impact on the island. "It was really important for me to celebrate it here because it's my heritage and how my family grew up in Jamaica and how they were affected and influenced by Jamaican culture," says Maragh. Both mango and curry were brought to Jamaica by people from India, "so we wanted to put them together to make a sweet and earthy but also little lighter…blonde ale," says Maragh.
It's just one of the many, many unique and creative beers you'll find here.
147 West Cold Hazy – Squatters Craft Beers
Salt Lake City, UT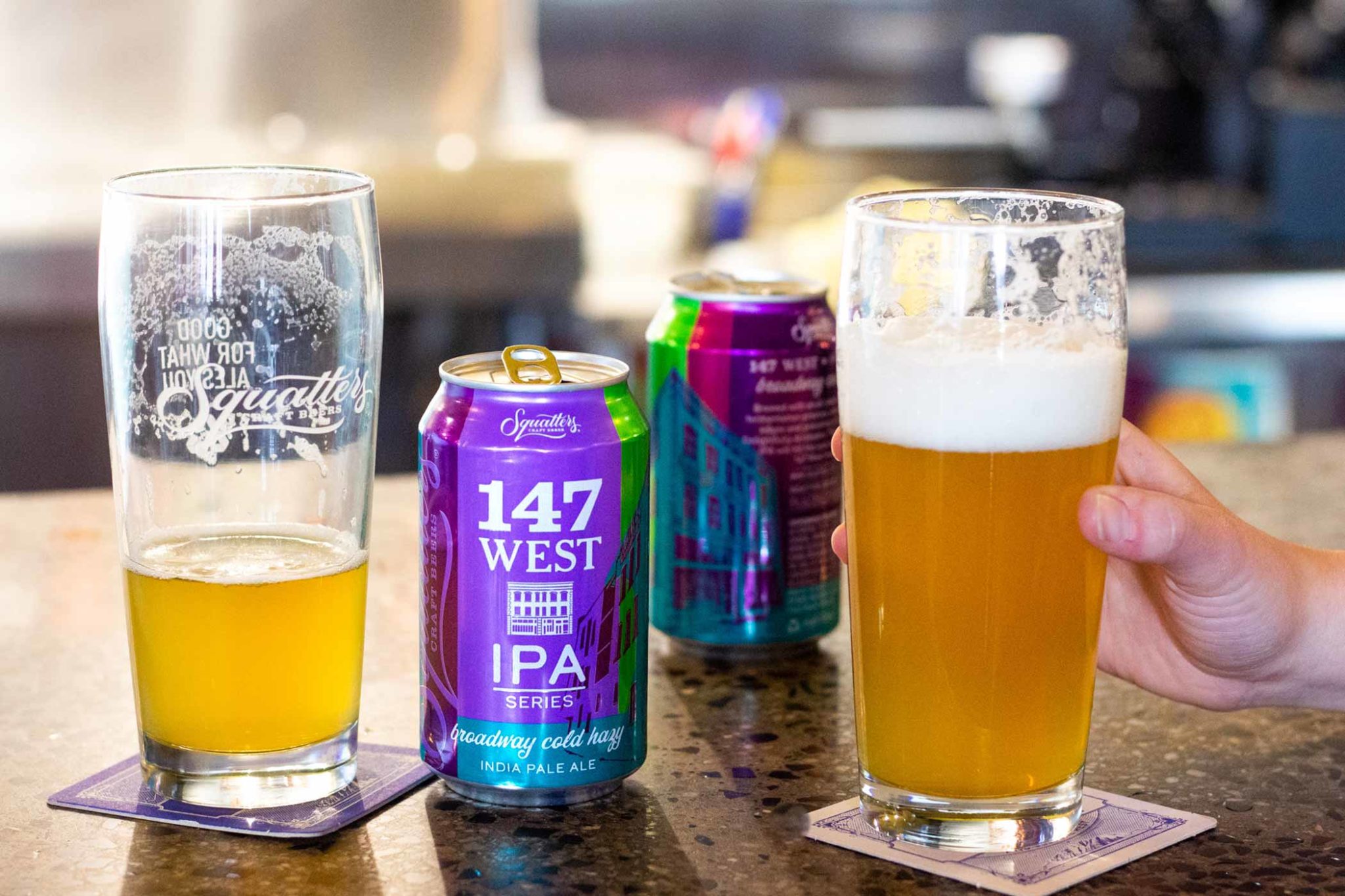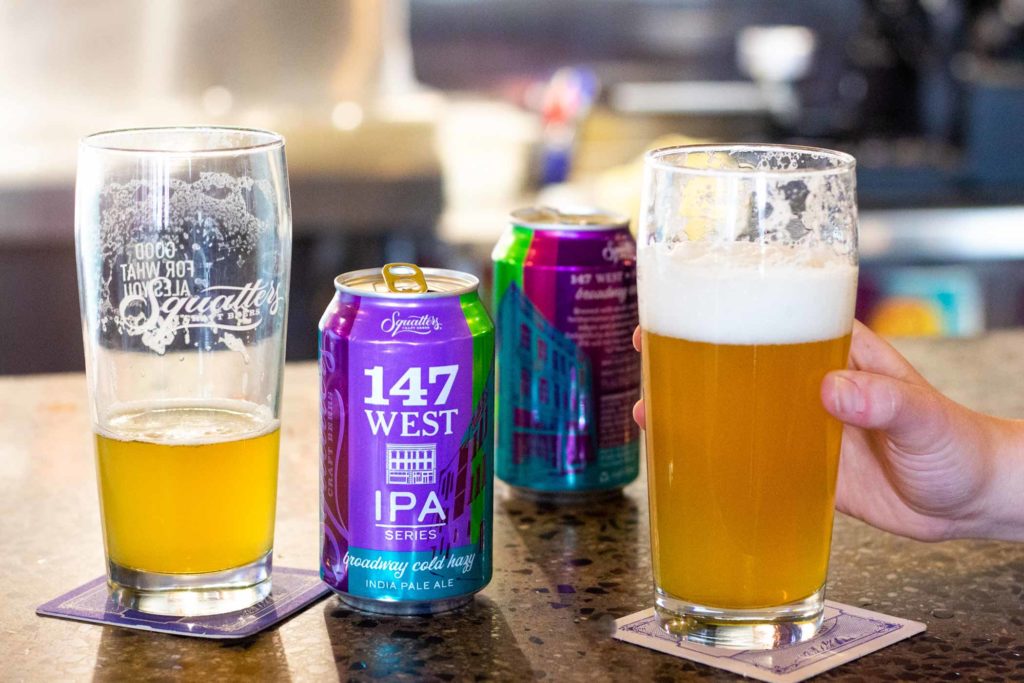 Cold IPA – We're pretty sure if we asked you to name a couple breweries in Utah, two would come to mind.
Squatters and Wasatch.
And if Wasatch Brewery is like the quintessential mountain town brewery in Utah, then Squatters Pub Brewery is like the city slicker.
Contemporary, convivial, and community-driven, Squatters has been setting the bar for craft beer in Utah for over three decades.
Now the brewery that has set the standard for craft beer in Utah is pushing the frontier a little farther.
In September 2021, Squatters launched the 147 West series.
Designed to rotate every six months, the limited-edition lineup aims to capture a different IPA trend with each beer release.
147 West Broadway Cold Hazy IPA, tapped into what is now one of the hottest IPA trends in the country—cold IPAs.
Essentially, it's a dry-hopped IPA fermented with a cold-loving lager yeast. The result is an IPA that's bold in flavor and aroma, but finishing crisp and clean like a lager.
The beer hit home hard. "I want to say we were just on the start of that trend," says Kristin Martino, marketing manager for CANarchy Craft Brewery Collective, who welcomed Squatters into its portfolio in 2017. "It started to explode more as the beer went out into the market, but I feel like we really hit it at the peak."
Featuring Nectaron, Cashmere, and Mandarina Bavaria hops, this East Coast-style IPA drinks with a super malty smoothness you don't often find in a typical IPA.