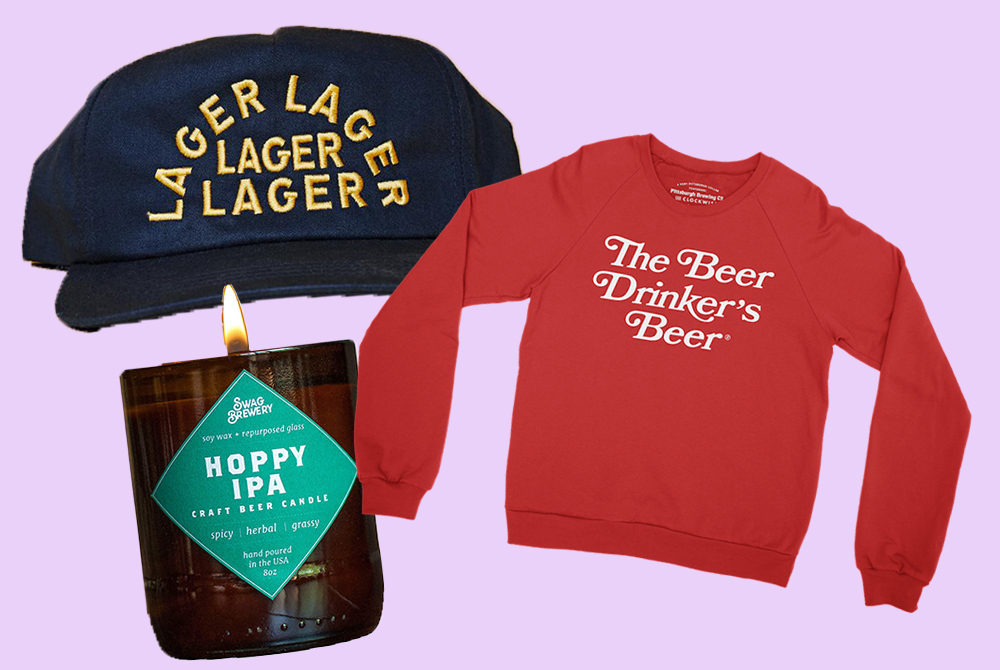 As craft beer writers, fans, and spokespeople, we have devoted just about every aspect of our lives to beer. Our cabinets are overflowing with glasses, our shelves are stacked with books, and we've all got a brewery shirt for every day of the week.
Critics might call us hoarders. But having spent so much time in the craft beer community, we like to stock up on quality gear. We've thought carefully about beer coolers, growlers, and bottle openers.
Not to mention brewery merch! So, not only do we prefer spending our money with smaller, independent businesses, but many of our favorite craft breweries have also invested in stellar design programs.
To celebrate some of our favorite craft beer brands, we've rounded up a selection of the best beer gear we could find on the internet. Happy shopping!
Our Favorite Brewery Merch & Beer Swag
Lager Lager Lager Lager Hat
Halfway Crooks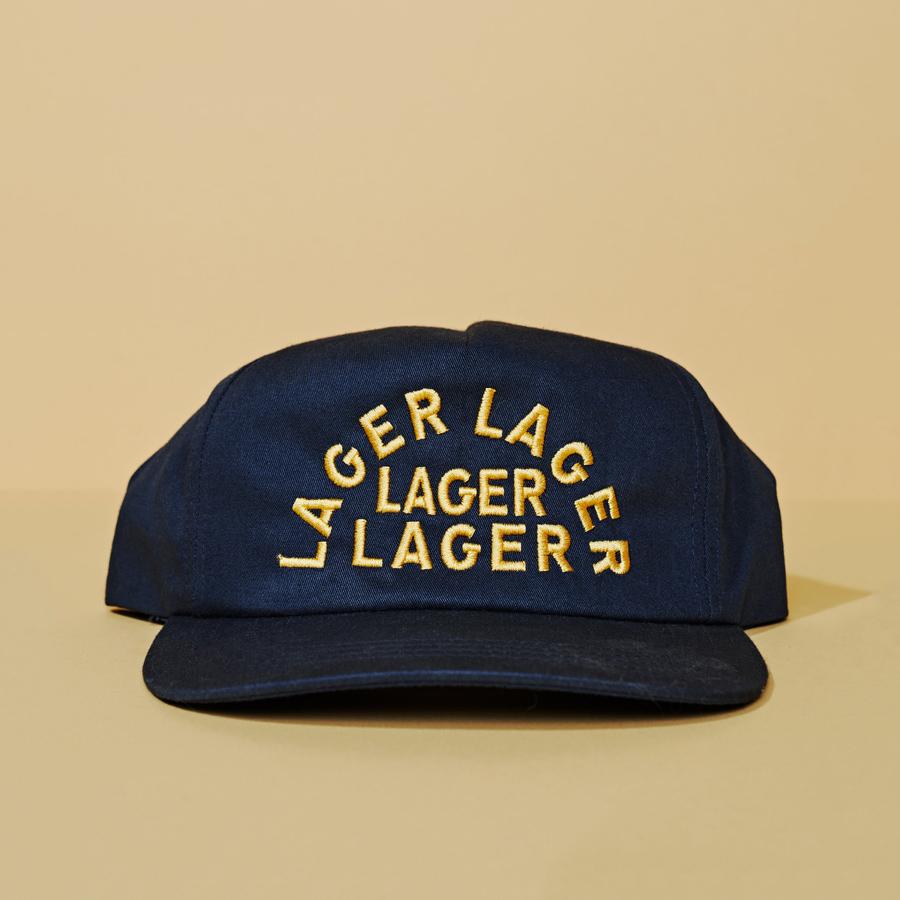 We're kicking things off with a real winner. Halfway Crooks makes some of our favorite beer merch in the game. Their shirts, sweatshirts, hats, and glasses have a sense of tongue-in-cheek humor, a genuine commitment to aesthetic quality, and just pure goodness. The Lager Lager Lager Lagers hats (and crewneck sweatshirts) took the internet by storm. And for good reason. Hilarious, stylish, and goed, these hats belong on any lager fan's head.
Colster
YETI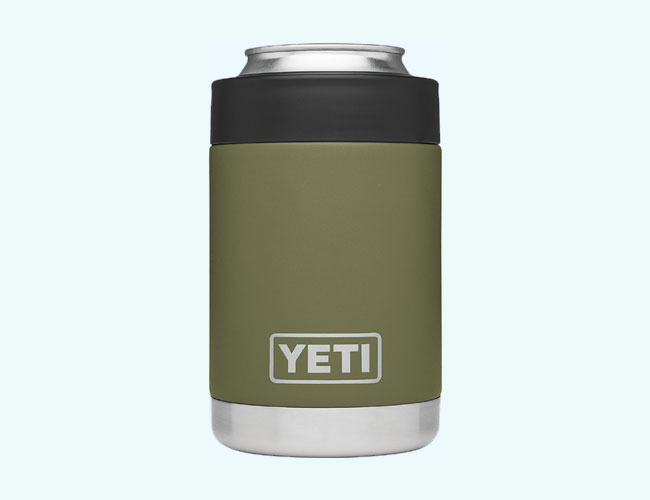 We've spent multiple articles extolling the virtues of YETI's Colster, a heavy-duty koozie that will keep your beer cold and your hands comfortable. YETI's vacuum insulated can cooler is durable and high-quality meaning it'll do the job and do it for a long time.
Crown Bottle Opener
Fort Standard
One of the first pieces of beer swag one needs to acquire is a quality bottle opener. Fort Standard makes some chic, modern pieces that perform well too. These hefty goods will look charming on your kitchen counter and will impress your guests when you pop open that bottle of saison. If you're looking for a more budget option, Hop Culture designed a summer-friendly wallet bottle opener.
Valley Beer Crewneck Sweater
Hudson Valley Brewery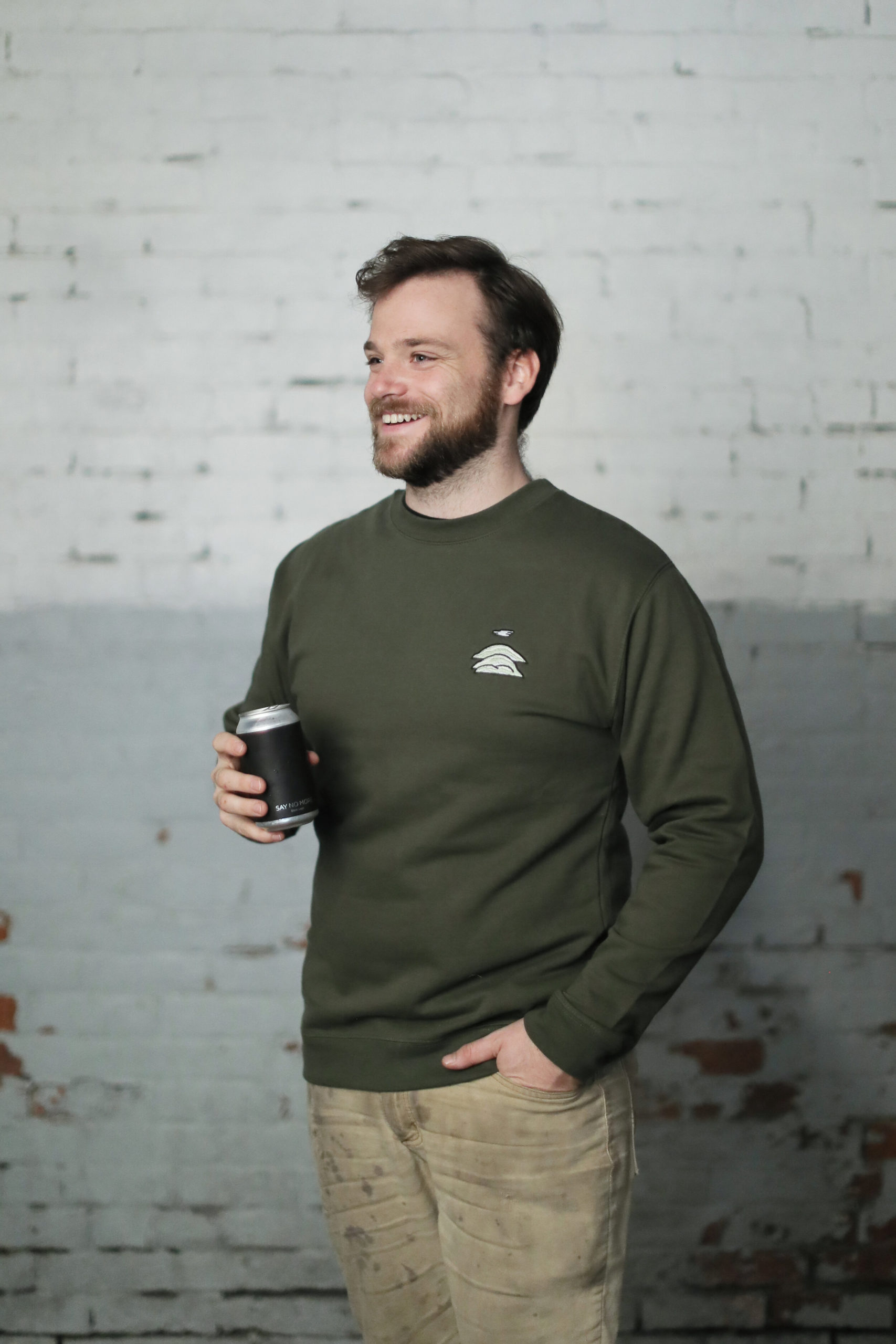 Hudson Valley Brewery has some of our favorite artwork in the industry. Artist Evan M. Cohen leads the HVB art direction with gentle, empathetic designs. The Valley Beer crewneck is simple and elegant. It'll keep you snug and demonstrate that you have a great sense of style. The two most important things.
Sudski
30 Watt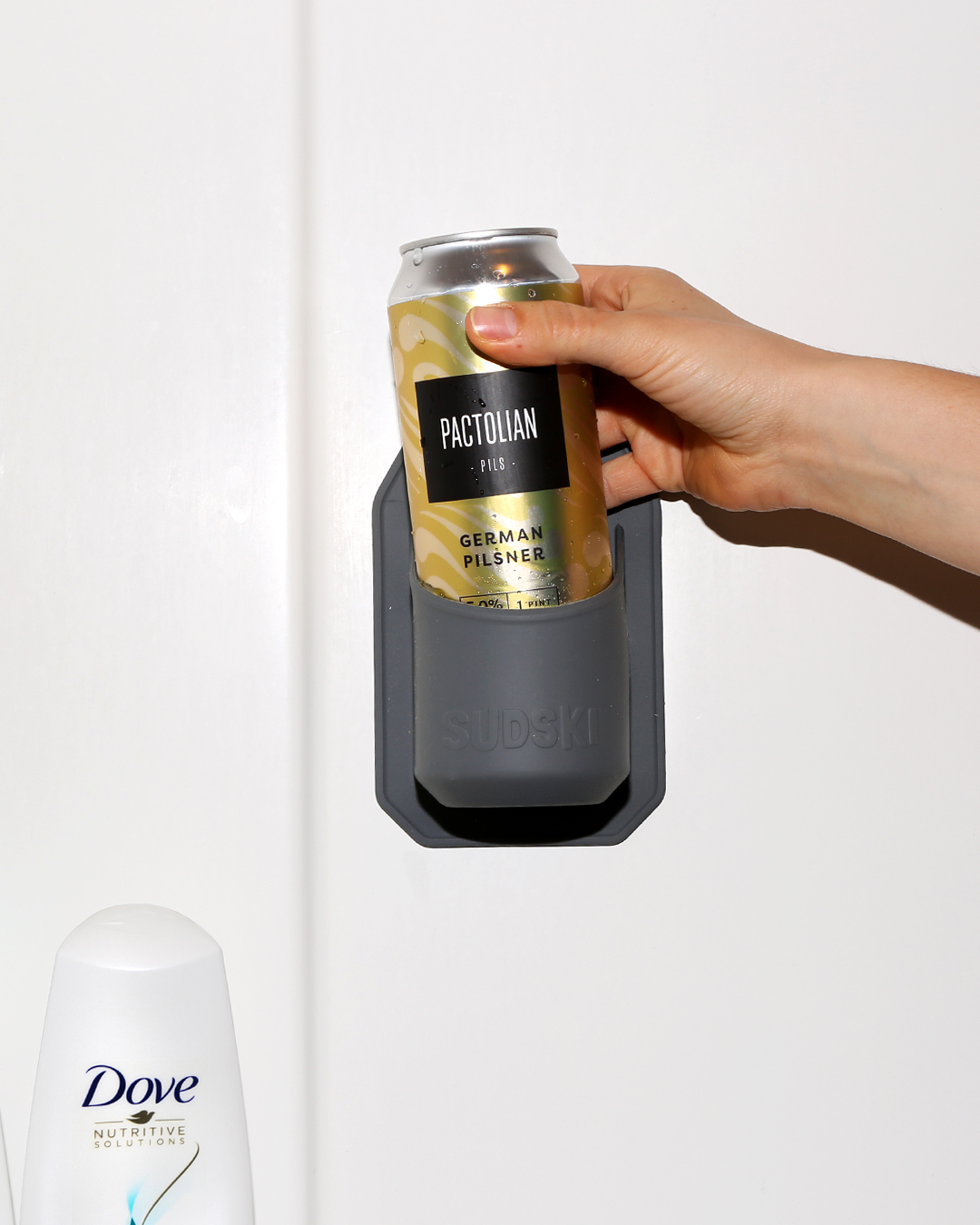 Shower beers are all the rage. We've laid out the golden rules of the practice and we've listed some of our favorite shower beers. 30 Watt is making shower beers easier with the Sudski. The Sudski provides a safe place for your lager or session IPA of choice during your shower.
Where's Waldo Taproom T-Shirt
Our Mutual Friend Brewing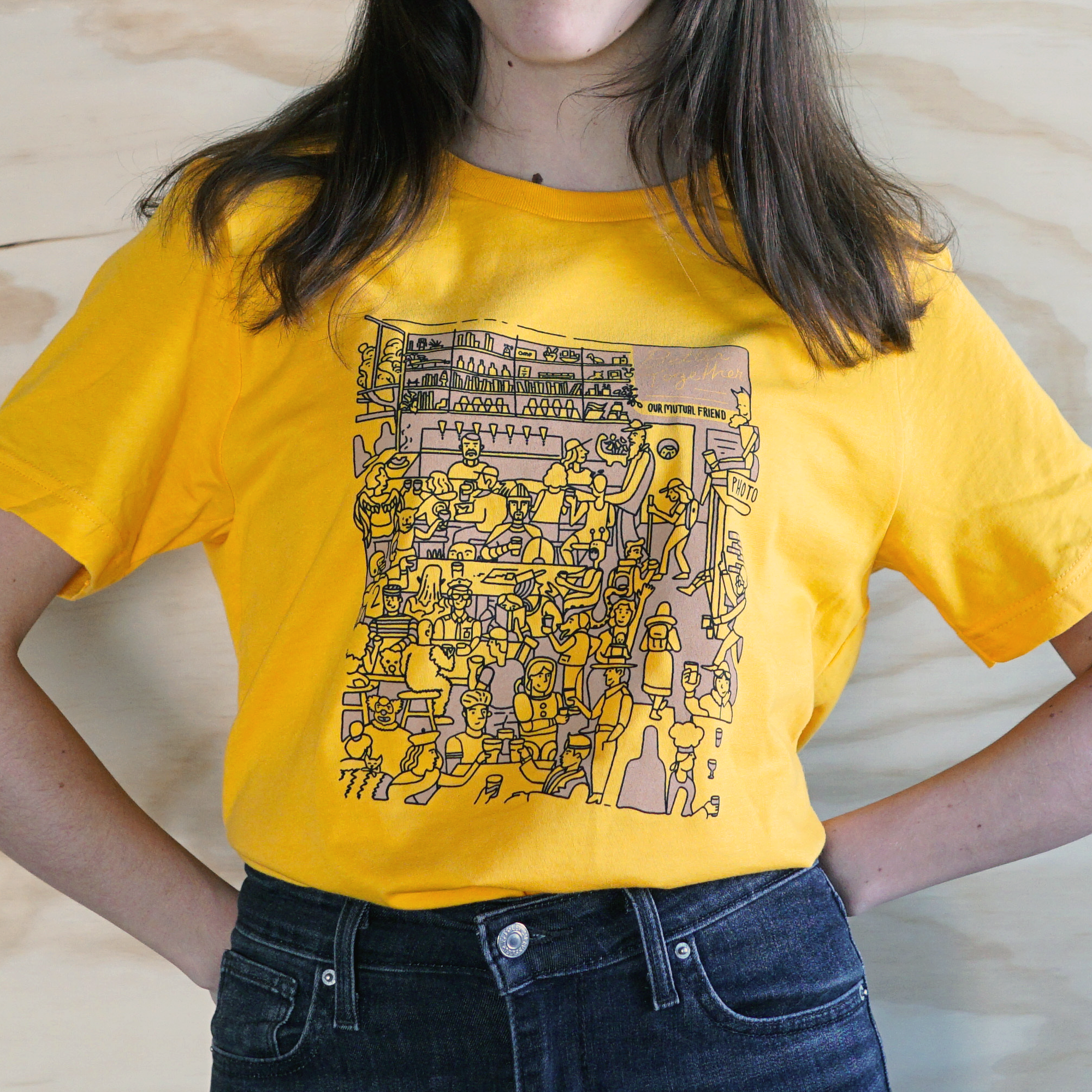 Our Mutual Friend Brewing is another craft brewery making some extremely good-looking swag. We couldn't decide between their stylish caps so we chose this glorious Where's Waldo t-shirt. Try to find the eponymous Waldo in the OMF taproom!
Hoppy IPA Brew Candle
Swag Brewery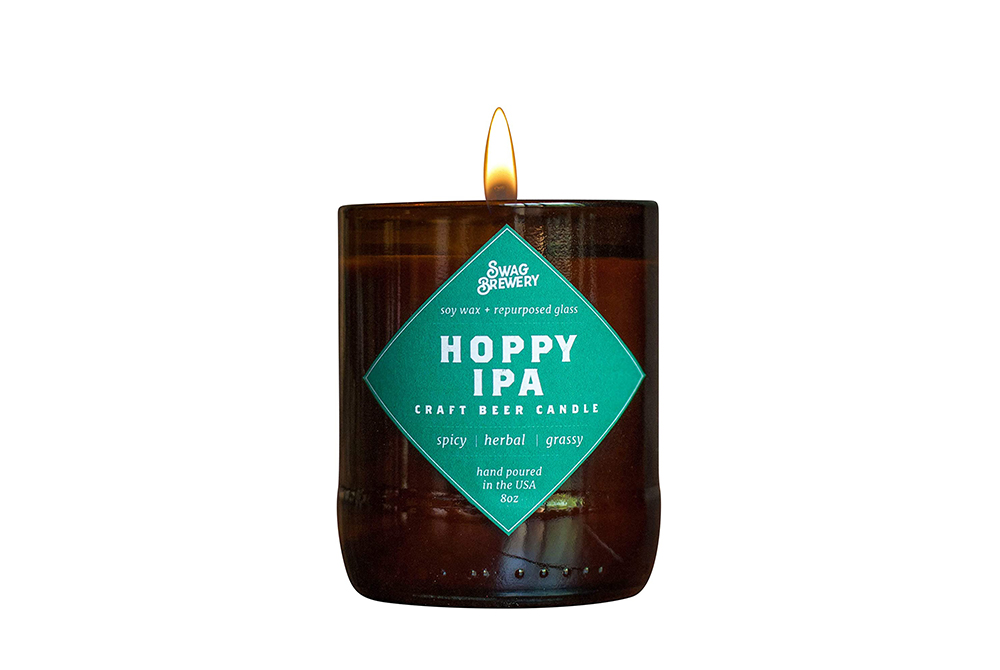 If you're craving the fresh scent of your favorite IPA, you should grab yourself this Hoppy IPA candle. Swag Brewery makes these high-quality candles that actually smell good. Forget gimmicky, car freshener scents; this candle truly smells like grassy, herbal hops. Candles add a fantastic ambiance to any room, so why not fill that room with the fragrant aroma of a hoppy beer?
ORCA 20 Cooler
ORCA
This cooler company lives up to its name (the Outdoor Recreation Company of America) by constructing coolers meant to get dirty in forests, sandy on beaches, and muddy by the lake. The ORCA 20 Cooler is sturdy and will keep your beers cold on just about any adventure. Whether you're enjoying a few cold ones from the comfort of your backyard or taking your favorite lagers on a weekend car camping trip, the ORCA 20 Cooler will get you where you need to be.
32 oz Vacuum Insulated Growler
DrinkTanks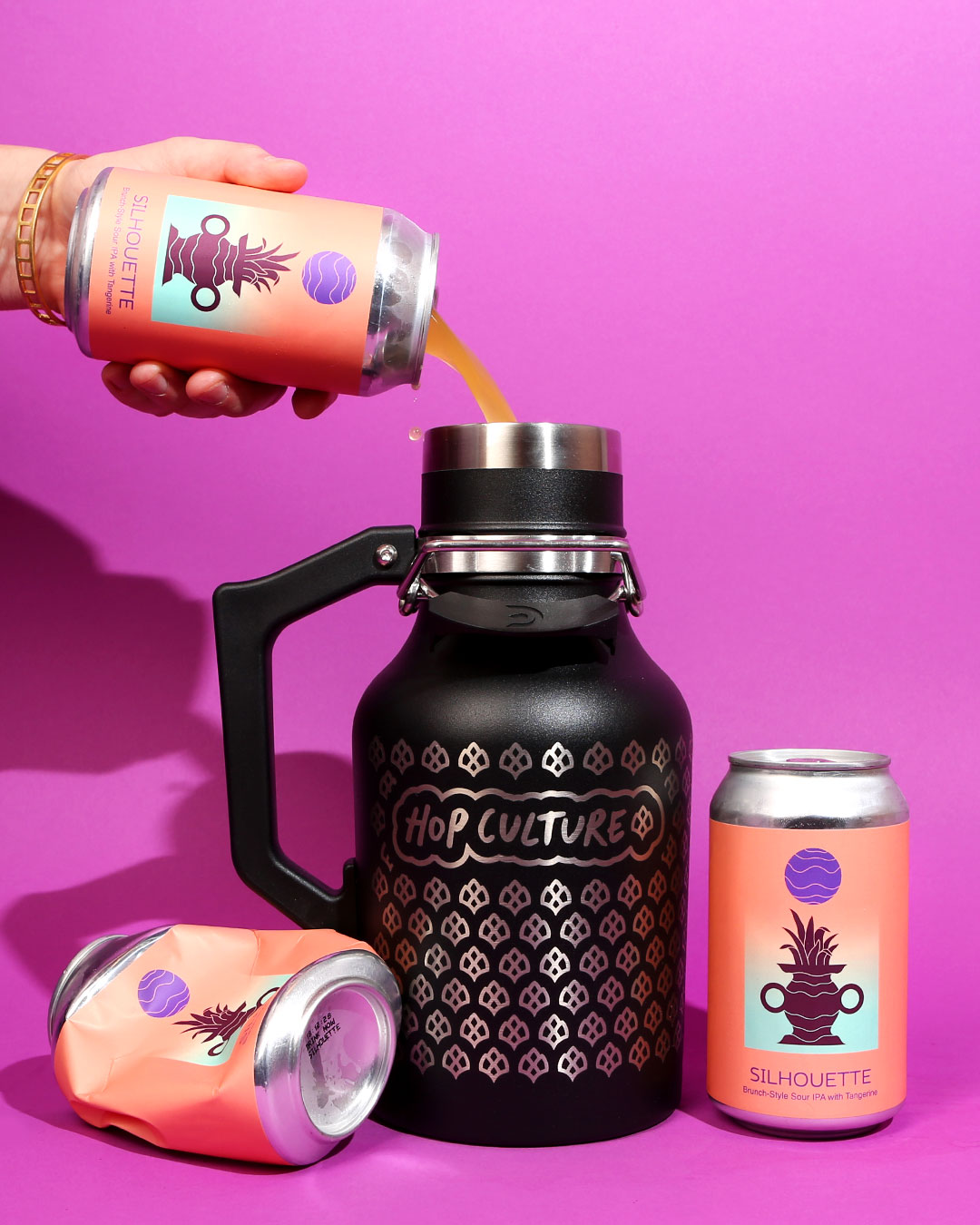 There's nothing quite like a fresh beer from the tap. During a global pandemic, enjoying beer on-site isn't quite possible. Enter: The growler. Any burgeoning beer fan knows that a growler is an ideal way to bring fresh beer home. The DrinkTanks Vacuum Insulated growler is one of our favorite growlers on the market.
Willi Becher Glass
Hop Culture
Although we're huge fans of the elegance of a teku, the simple Willi Becher remains one of our favorite beer glasses. Essentially a shapely pint glass, the Willi Becher will maintain the frothy foam of a chilled pilsner. Plus the slightly curved sides accentuate the beer's aroma. Snag the Hop Culture Willi Becher glass to make a stylish addition to your beer swag lineup.
Dare To Know Tote
Threes Brewing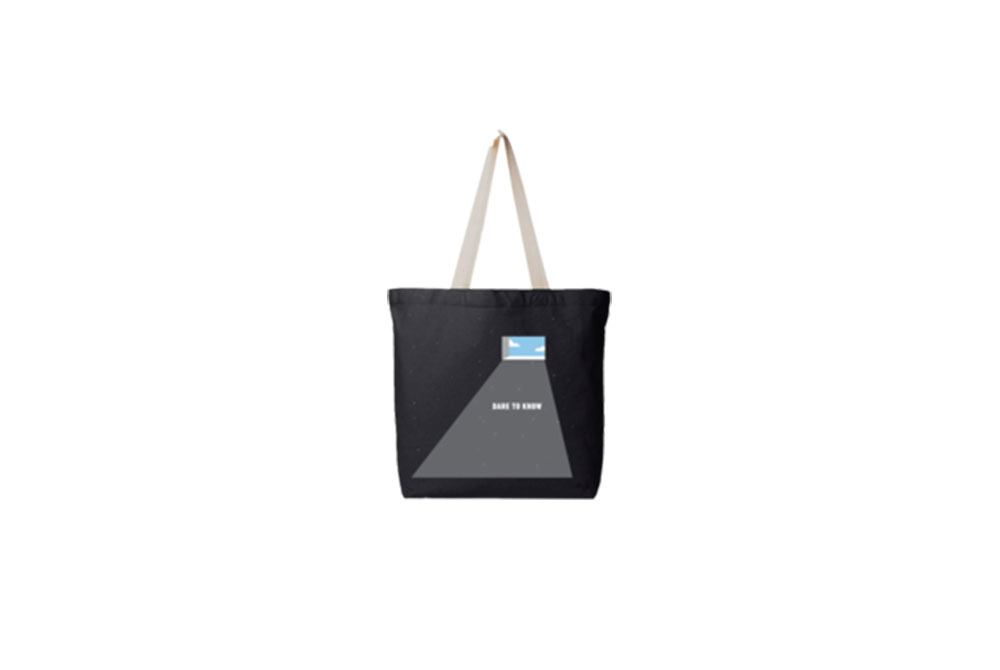 Whether you're picking up groceries, a new batch of records, or a few 4-packs of beer, you need a solid tote bag. We tend to prefer wider ones that offer more space for cans and bottles and the Dare to Know tote from Threes Brewing fits the bill. This minimal bag has lasted us many trips to the bottle shop for all the Vliet I can drink.
Bucket Hat
Finback Brewery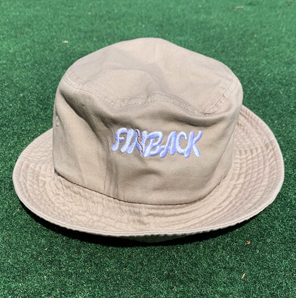 Once you have all the basic beer swag down, it's time to invest in some flare. Finback Brewery's beach-ready bucket hat will block out the rays and keep you looking fresh. So support one of NYC's best breweries by investing in some great new merch.
Outdoor B Cups™
Fermented Reality
While we're all about proper glassware around these parts, we know that a teku or stemmed wine glass isn't exactly practical in the great outdoors. Whether you're hitting the trail with beers in tow or you just want some sensible cups for a backyard cookout, the Fermented Reality Outdoor B Cups™ deliver. BPA-free, recyclable, and dishwasher-safe, these cups should be your next beer swag purchase.
$60 Nachos T-Shirt
Hoof Hearted Brewing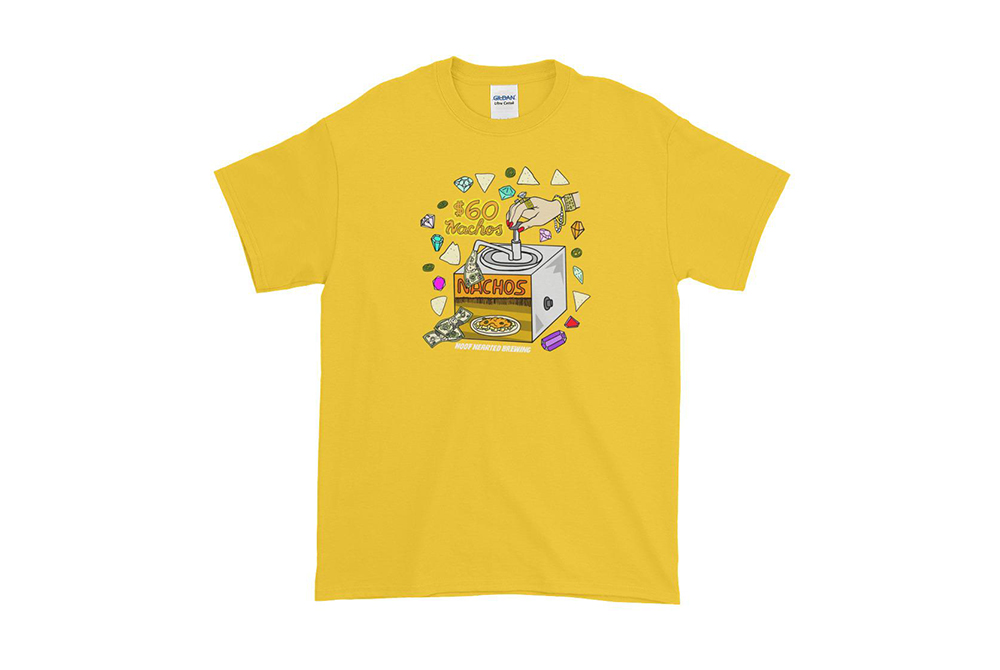 Hoof Hearted's resident artist Thom Lessner always whips up the freshest brewery merch. The official t-shirt for Hoof Hearted's juicy juicy double IPA of the same name. It's a ludicrous name for a beer, but hey that's what Hoof Hearted does best. So for the low low price of $24 you can own a shirt that lets everyone know you take snacktime seriously.
The Beer Bible
By Jeff Alworth
There are plenty of great beer books that belong on your shelf. The Oxford Companion to Craft Beer from Garrett Oliver is a classic. The Little Book of Craft Beer by Melissa Cole is a beautiful and informative coffee table book. Our own founder has written a collection of short stories centered on the beer industry. But, if we had to pick just one beer book, it'd probably have to be The Beer Bible. It's an accessible, comprehensive look at the history of beer.
6-Bottle Beer Caddy
Legacy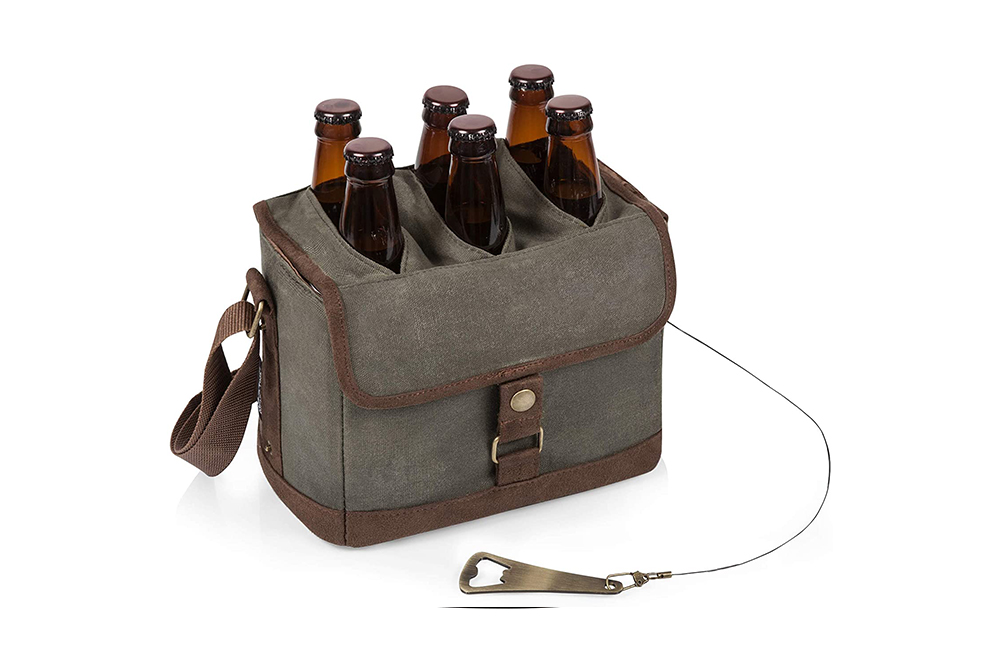 If you don't mind throwing together everything you need for an outing in one bag, get yourself a tote. But, for those who need a bit more organization, the 6-bottle beer caddy is a charming piece of beer swag. Its soft-sided waxed cotton canvas will hold up for years to come and keep your bottles nice and snug. Plus, it comes equipped with a bottle opener on a retractable cord so you never have to worry if you left your bottle opener at home.
"The Beer Drinker's Beer" Sweatshirt
Pittsburgh Brewing Co.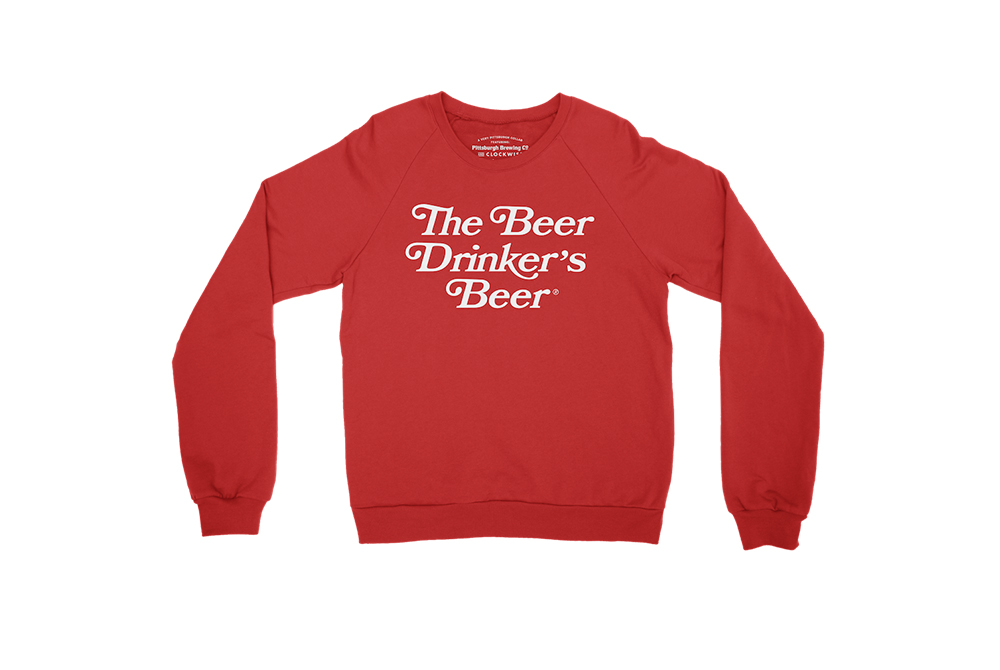 I.C. Light and Iron City Beer are Pittsburgh staples. So show some Steel City pride with beer swag from Pittsburgh Brewing Co. We had our eyes on the "Hey, Gimme an I.C. Light" hat, but sadly they're sold out. Still, this sweatshirt proclaiming the endearing goodness of Iron City Beer is just as good. So, stay warm during those frigid Pittsburgh winters and let folks know you enjoy the "beer drinker's beer."
Periodic Table of Beer
Black Lantern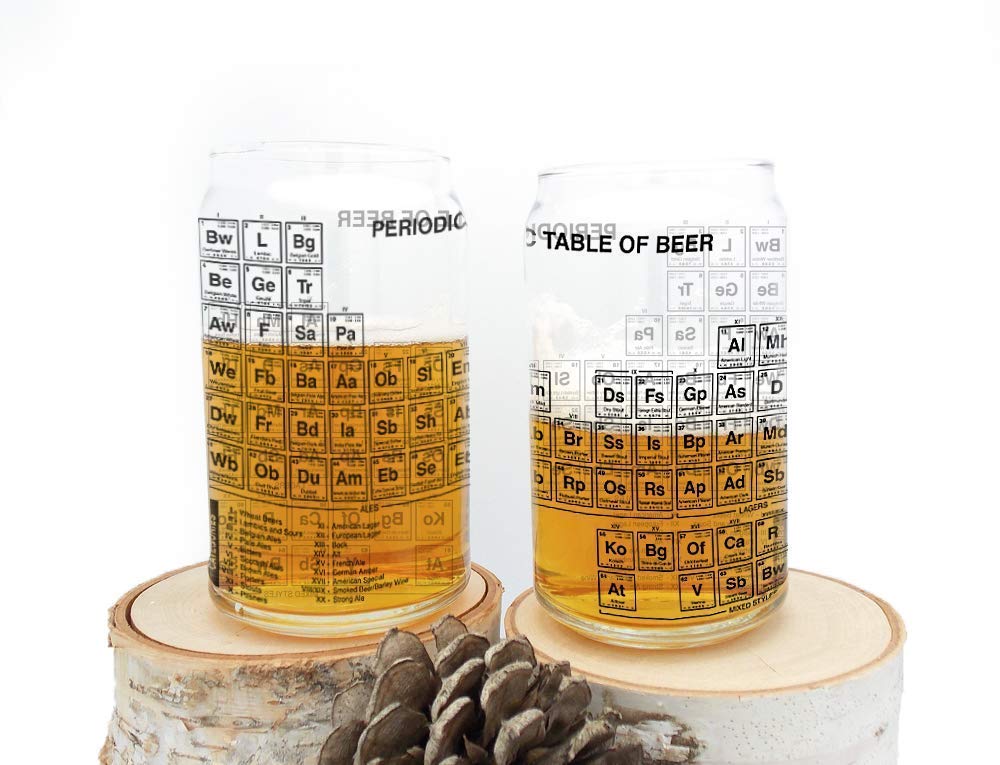 Black Lantern's Periodic Table of Beer glass the perfect beer swag for science fans. The glass lays out the beer styles in the Periodic Table of Elements with accompanying ABV, IBU, and SRM. Plus, these cups make great water or cold brew glasses. Get these for yourself or as a gift!
Hoppy IPA Beer Soap
Swag Brewery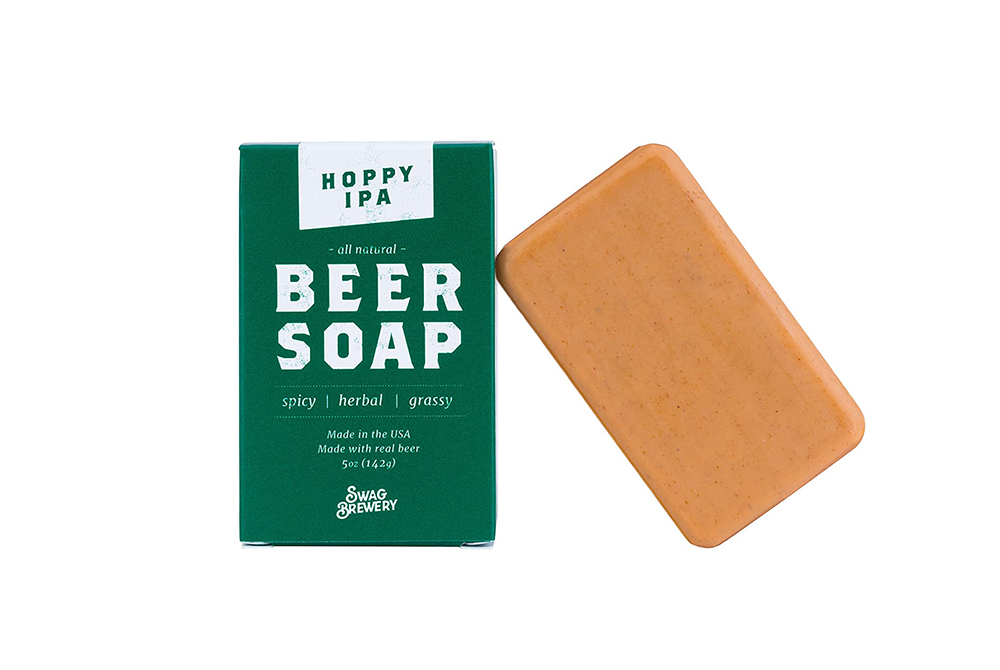 We mentioned Swag Brewery earlier, but we can't get over their high-quality beer merch. The Hoppy IPA beer soap makes a great gift for any beer lover. It'll leave you smelling fresh and clean, like your favorite IPA, and will pair perfectly with your go-to shower beer.
Unless otherwise noted, all of the products featured on Hop Culture are independently chosen by our editorial team. However, Hop Culture may earn a commission from purchases made through affiliate links on the site.
Liked this article? Sign up for our newsletter to get the best craft beer writing on the web delivered straight to your inbox.