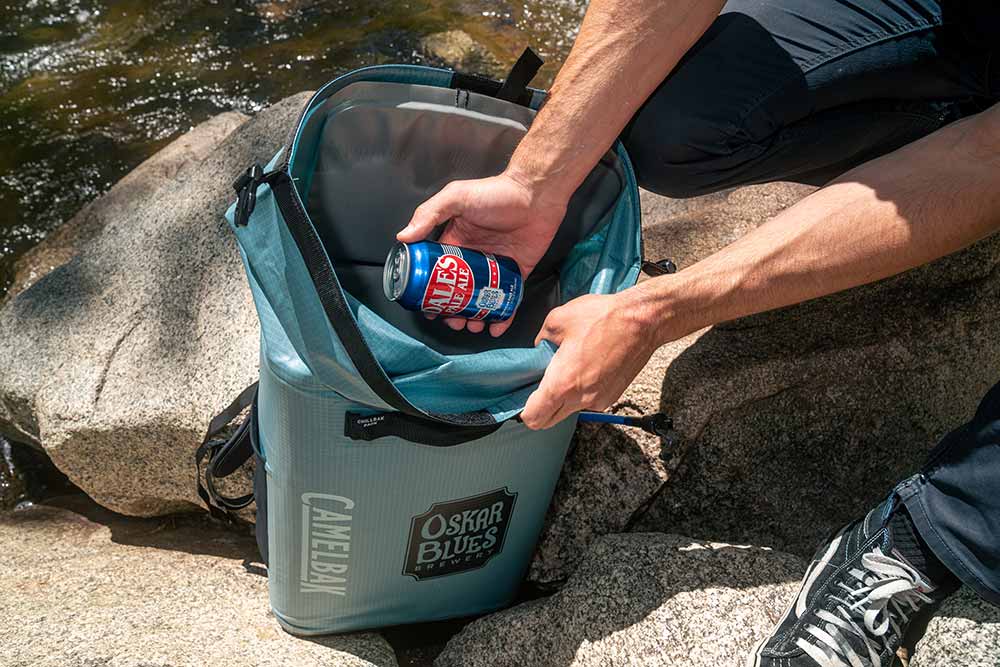 Photography courtesy of CamelBak
Editor's Note:
This is a paid, sponsored post presented by our friends at the CamelBak.
Imagine my surprise when I learned that CamelBak, the company who's pack I'd been devotedly slinging on my back for the last ten years, calls Petuluma, CA, home. A mere hour's drive from my apartment in Oakland, CA,
So we jumped at the chance to test out CamelBak's new ChillBak, a backpack cooler capable of stashing twenty-four cans along with six liters of water in its hallmark pouch.
To celebrate, I'm rounding up the freshest 4-packs from these six top-notch NorCal breweries.
That's right, for those who just did the quick math, that's twenty-four cans I'll be throwing in my ChillBak and taking with me this weekend for a hike in Tilden Regional Park.
Now, let me lay some ground rules.
CamelBak developed the ChillBak to be an all-in-one adventure tool. It's a backpack engineered for those looking to get out into the wild. Meaning the beers I'm looking to sling over my back aren't necessarily West Coast or double IPAs. Although we love those bitter, dank darlings, for these adventures we're looking more for light-bodied, refreshing, and thirst-quenching quaffs.
Like CamelBak's new collaboration with Oskar Blues, Bak Country. A hazy pale ale bursting with a bevy of hops (Calypso, Mosaic, Citra LUPOMAX, Grungeist, Idaho 7, and Mandarina Bavaria), but crisp and clean in the finish.
In my ChillBak you'll find a blonde, a couple pilsners, a hoppy lager, a saison, a Mexican-style lager, and (okay, you caught us) one hazy IPA.
Of course, this is just one person's opinion about what they can find in their neck of the woods to take into the wild. You don't have to take our word for it.
Without further ado…
Pils – Alvarado Street
Caramel-by-the-Sea, CA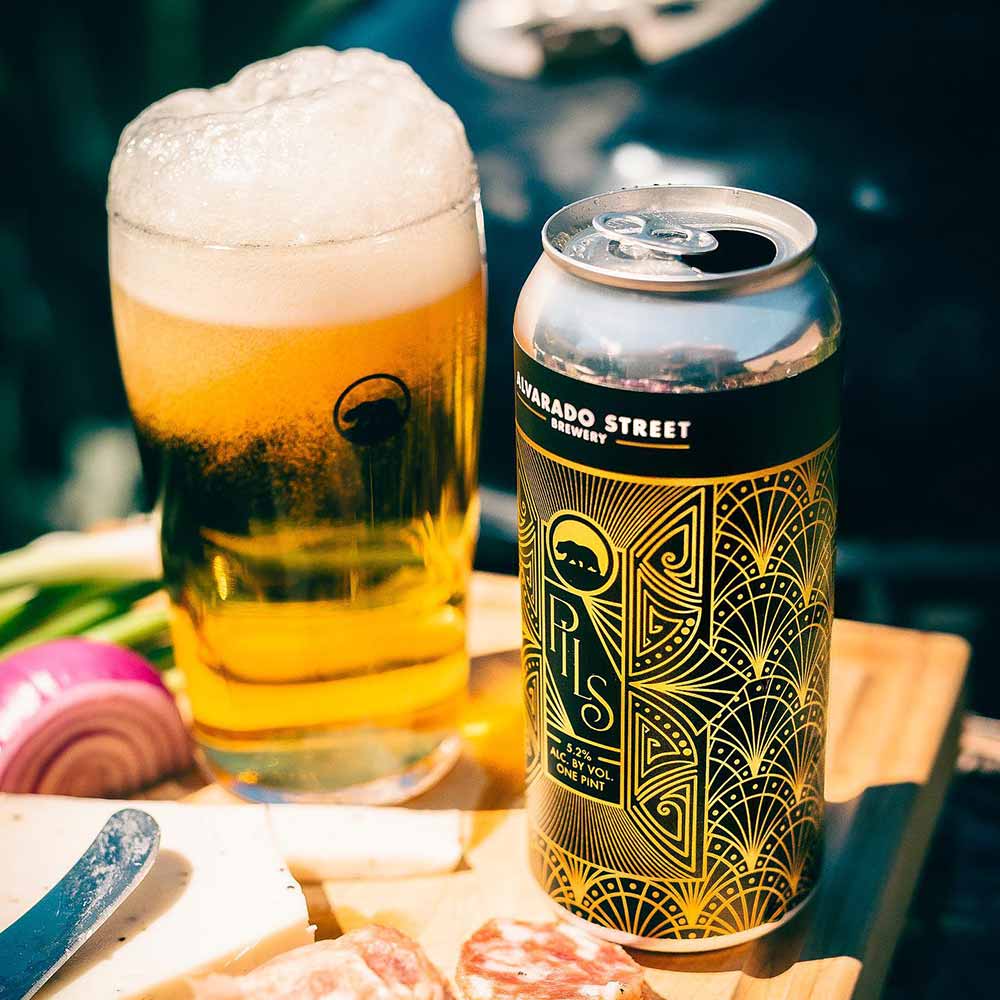 German-Style Pilsner – One of my favorite parts of the new CamelBak ChillBak is the hands-free pouch that stores up to six liters of water. I can bring this pack with me on a hike with six friends and keep them hydrated all day long. But if I'm looking for a beer that's hydrating. Well, then I turn to a pilsner.
And lo and behold while writing this piece, Alvarado Street released a fresh batch of Pils, their German-style pilsner.
​​We're huge fans of this West Coast brewery that has made a name for itself with some of the best NEIPAS outside of the Northeast combined with crystal clear West Coast IPAs, a few of which have made our lists of the top beers we drank last spring and favorite beers of the week.
But what you may not know is that Co-Founder and Director of Brewery Operations J.C. Hill and his team can also nail lagers. For instance, Monterey Beer, one of Humble Sea Head Brewer Nick Pavila's favorite all-time beach beers.
But I'm a big fan of this crisp, clean, clear, simply named beer. I had Pils back in October while visiting the area for a friend's wedding, naming it one of my top beers I drank last October.
It's just a damn delicious beer that's worthy packing away in my CamelBak ChillBak.
Guppy Glamping – Humble Sea Brewing Company
Santa Cruz, CA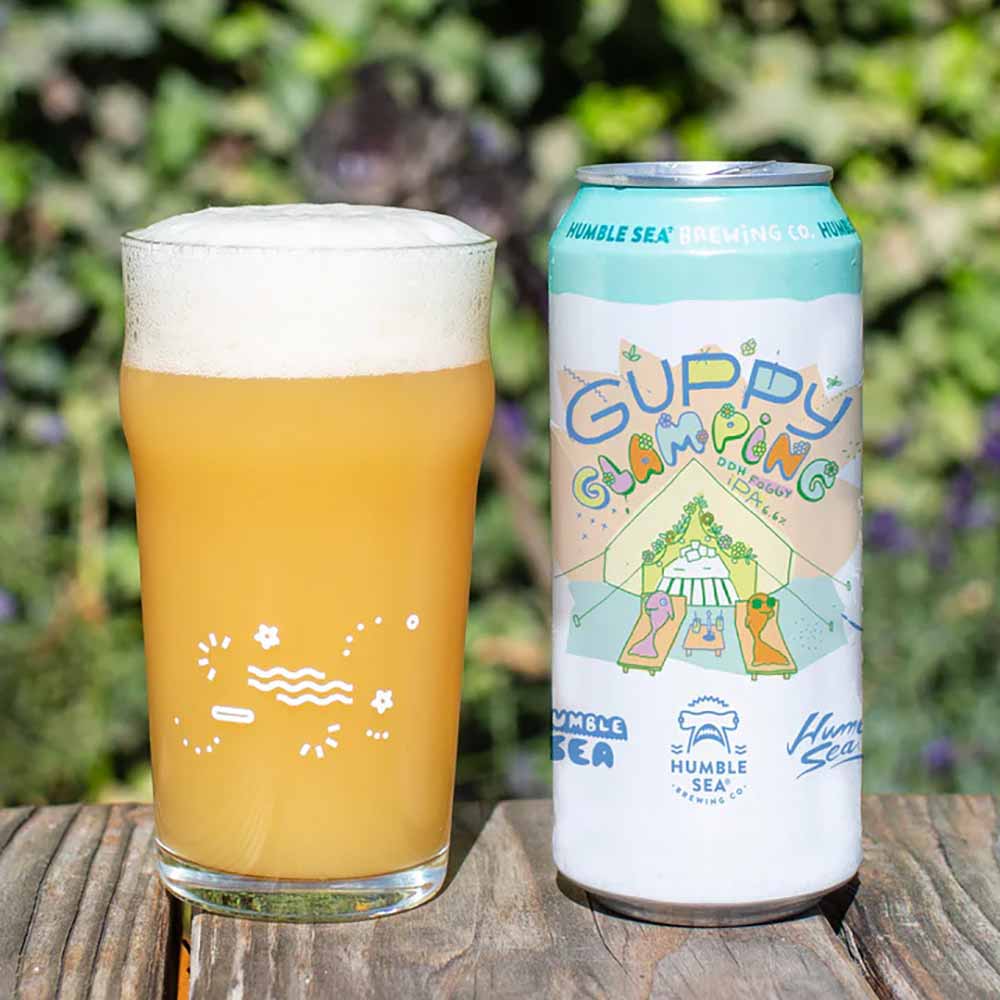 Hazy IPA – Humble Sea is by far one of my favorite Bay Area breweries. And I can only say that now because around this time last year they opened a second location in Pacifica, CA (and a third in Felton opened earlier this year). But the brewery has humble roots in Santa Cruz. And you can find that California vibe injected throughout the brewery.
For example, Humble Sea became known for coining the term "foggy IPA" in reference to the famous fog that creeps into the Bay Area every morning. We locals refer to this mist as Karl (seriously, there's even a Twitter handle—@karlthefog).
Basically, hazy IPAs with terroir, foggy IPAs from Humble Sea are so beloved that they never stay in stock very long.
Luckily, my wife loves to surf at Linda Mar, right by their Pacifica location. So if I'm anticipating a day at the beach I can stop by Humble Sea and fill up my CamelBak ChillBak.
Right now I'm digging Guppy Glamping, which gets this kind of crazy lime and melon mix from a combination of Citra, Motueka, Copper, and Riwaka hops.
Admittedly, this is the one beer on this list that is a tad heftier. But this is like the beer I'd have at the end of the day around the campfire on the beach. I could probably only do one, but split that 4-pack between my wife and two of our friends and we're all good to go.
Pride Was a Riot – Hello Friend
Berkeley, CA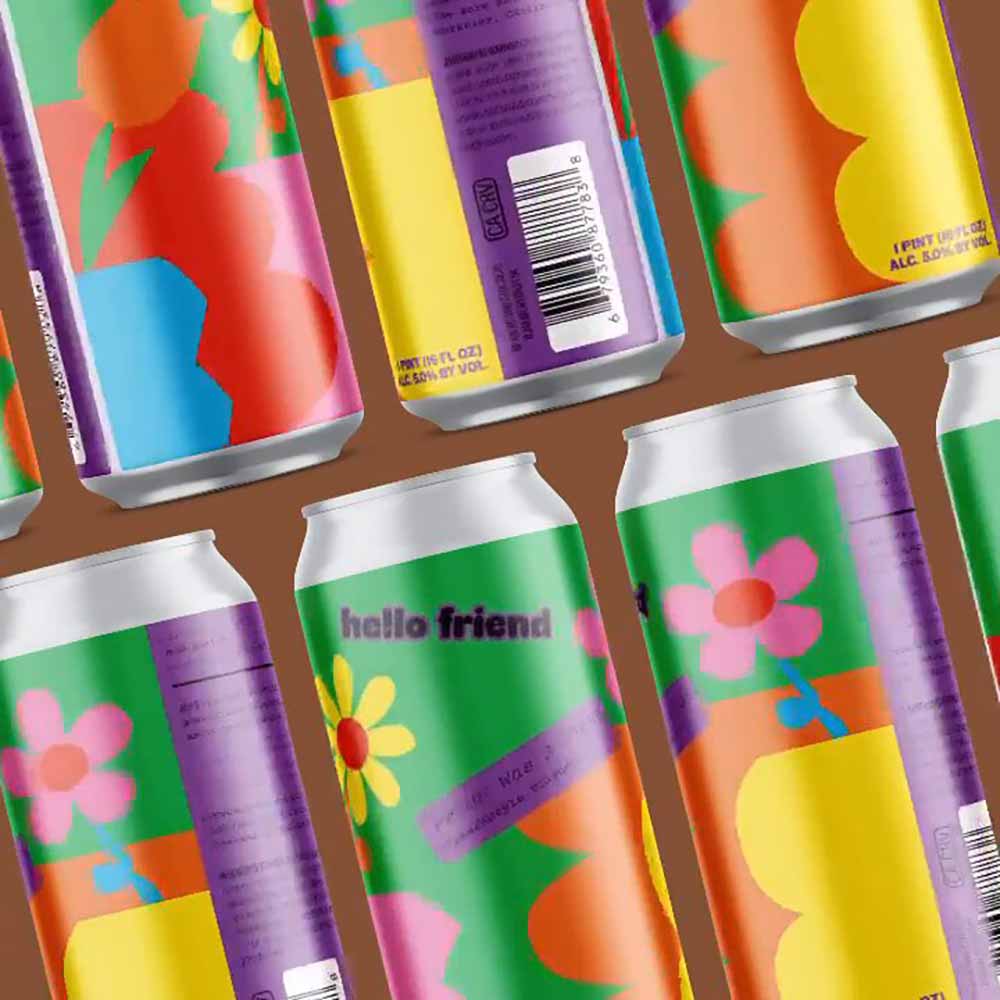 Czech-Style Pilsner – If you haven't heard of Hello Friend, perhaps you've heard of The Rare Barrel, one of the preeminent sour breweries in the country. Last year, co-founders Alex Wallash and Jay Goodwin launched a non-sour brand called Hello Friend.
We were so excited that we named them one of our "10 Best Breweries to Watch in 2022." Without the restraints of sours, Hello Friend explores turbid IPAs, crisp pilsners, and even triple IPAs.
For my purposes, the recent release of Pride Was a Riot excited me the most.
As a Queer person, I appreciated the message behind this beer. Brewed to celebrate Pride month in June, Pride Was a Riot honors the trans women of color—Marsha P. Johnson, Sylvia Rivera, and Miss Major Griffin-Gracy—who first started the rebellion at the Stonewall Inn in 1969 (kicking off the modern-day gay rights movement). Accordingly, the brewery donated twenty percent of all proceeds from this beer to TGI Justice Project and commissioned label art from Queer POC artist @mud.witch.
Beerwise, 100 percent Bohemian Pilsner malt and Czech Saaz hops give this beer that classic noble hop character. Leveraging a single-decoction mash, Hello Friend ensures that a complex malt backbone backs up the super herbal floralness.
Oftentimes during the summer, you can find my wife and I chilling in Dolores Park in San Francisco. It's the perfect place for a picnic. With the rolltop closure and trapdoor on the CamelBak ChillBak, I can pack a blanket on top of this thirst-quenching 4-pack, keeping the beer cold, but simultaneously, the towel dry.
Honestly, they had us at hello.
Daphne Blonde – Cellarmaker Brewing Company
San Francisco, CA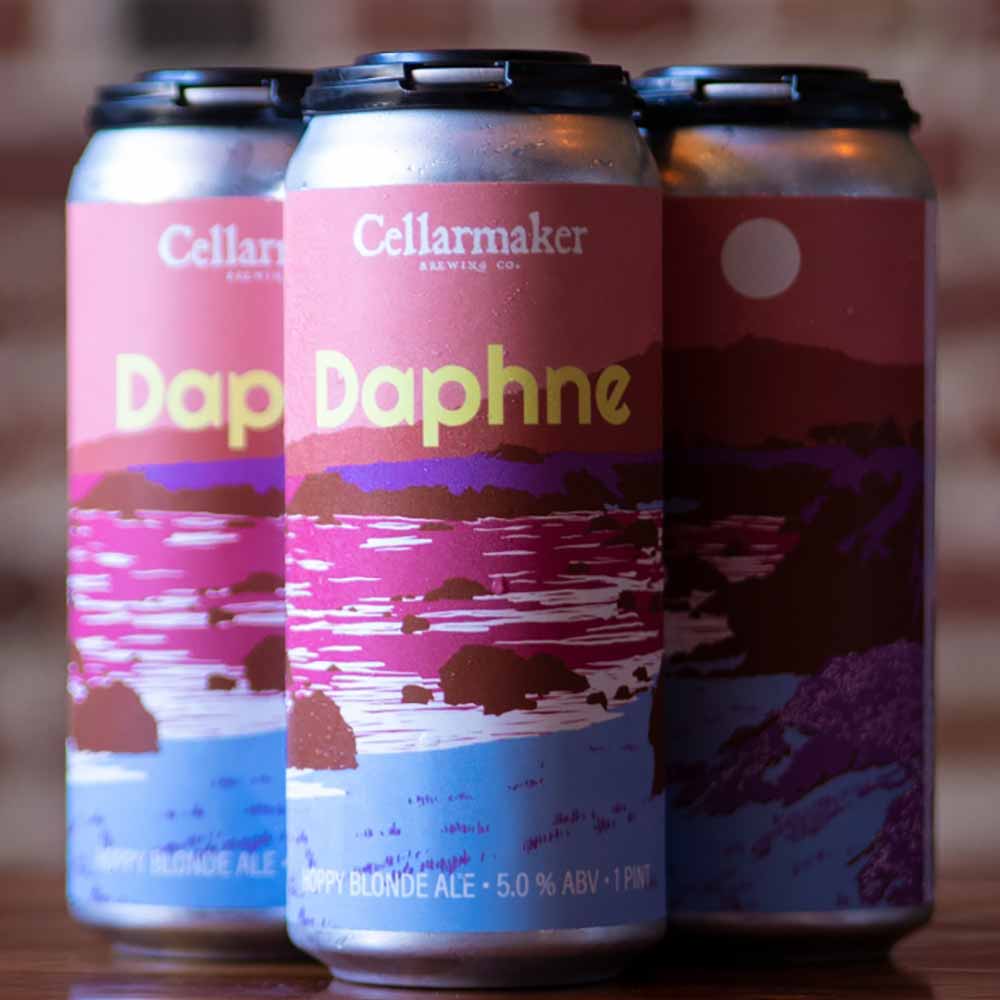 Blonde Ale – Yes, I have found myself at Cellarmaker late at night (and by late, I mean like 8:30pm) wolfing down their Detroit-style pizza. Their ooey gooey slices pair perfectly with their small-batch hop-forward beers. Even styles like a blonde ale receive an appropriate dosage of the little green cones. Here, Amarillo and Strata give Daphne a lovely bloom of lemon and pine that meld nicely with a light bready backbone. Cellarmaker calls this one a "little hoppy crusher." And I think that aptly describes why I'd want to sling this one in the ChillBak for the trail.
Temescal Especial – Temescal Brewing
Oakland, CA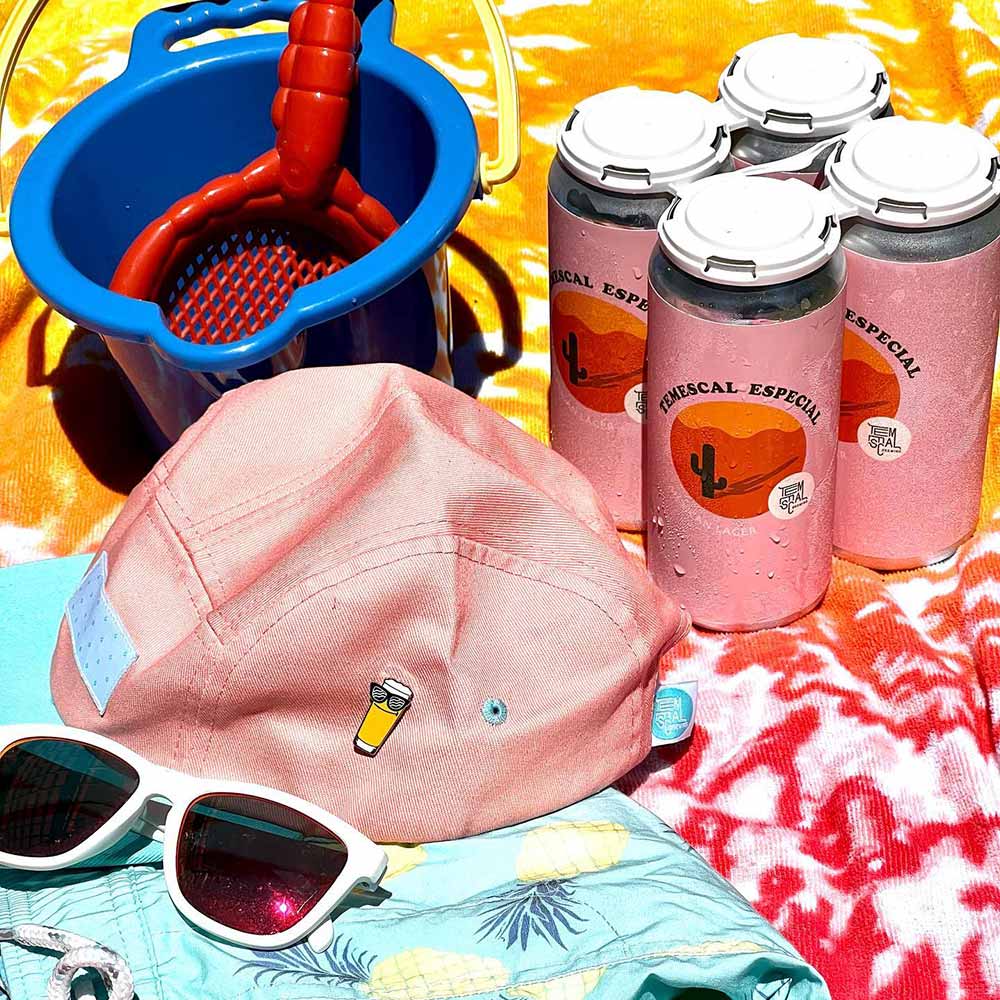 American Light Lager – Since I live about a twenty-minute walk from Temescal's beer garden, it holds a special place in my heart. I've enjoyed Pride parties and celebrated birthdays in their fantastic outdoor space. But beyond the chill, welcoming vibes, they have the beer to back everything up.
Honestly, I had a hard time narrowing this one down. For instance, I thought about mentioning No Jerks, their Japanese rice lager with rice and Nelson hops. Or Pils, their aptly named pilsner that's a go-to for me.
But ultimately I went with Especial, their Mexican-style lager with Eraclea barley, a honey-like grain from a coastal region of Italy, and corn. Super easy drinking, Especial may be light in body, but it's full in flavor from the malt bill. Plus a skosh of Tettnang and Spalter Select hops add that earthy, floral noble hop character that gets your tongue tantalizing for the next sip.
To put it simply: This beer is a thirst quencher. And after strenuous activity that causes me to work up a sweat, that's exactly the style of beer I want to pour down my gullet.
Half-Day – HenHouse Brewing Company
Santa Rosa, CA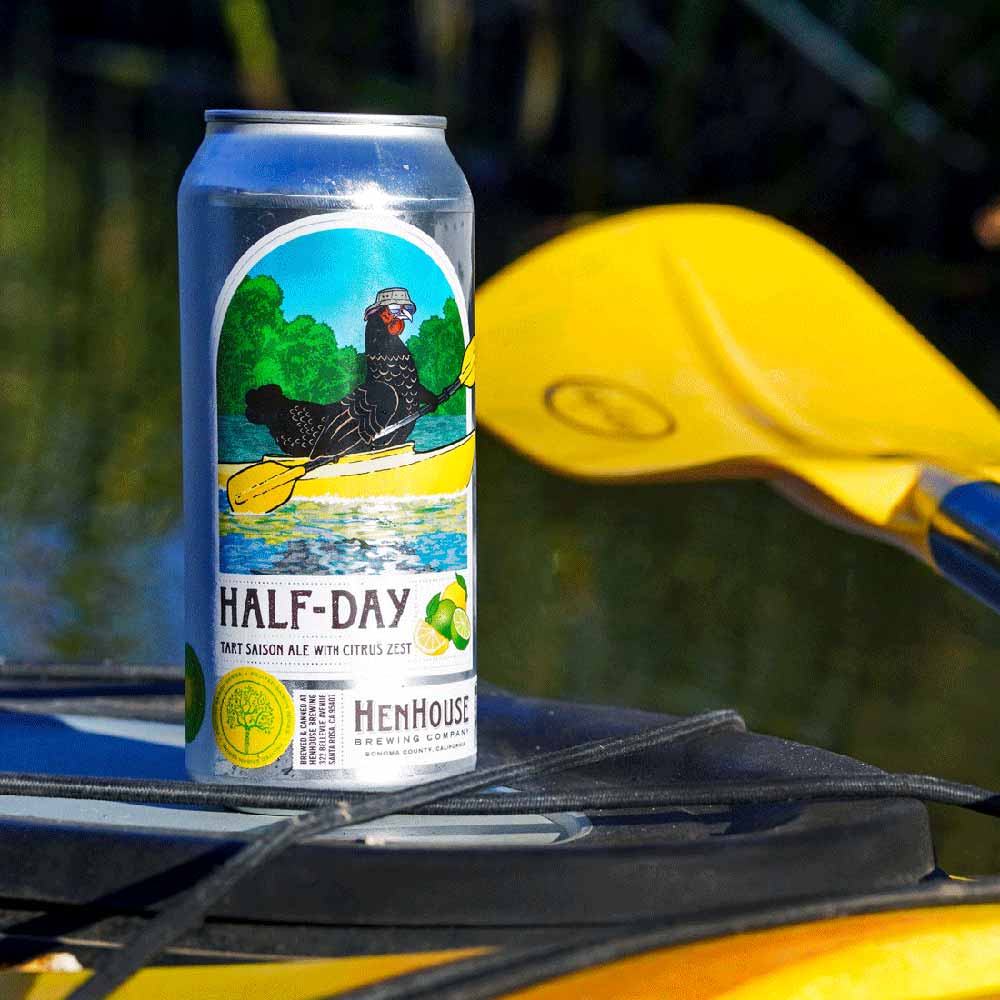 Saison – A beer that encourages taking a half day? Oh, that's for sure going to make this list. I mean what other beer could motivate me more to pack up the CamelBak ChillBak, drive up to Santa Rosa, and spend a day hiking the Santa Rosa Creek Trail?
This tart saison with CTZ, Sorachi Ace, and Motueka hops hits all those acidic highs and hop lows. Lemon and lime nestle together in this canoe for a surprisingly zesty, juicy ride.
Honorable Mention: Death & Taxes – Moonlight Brewing Company
Santa Rosa, CA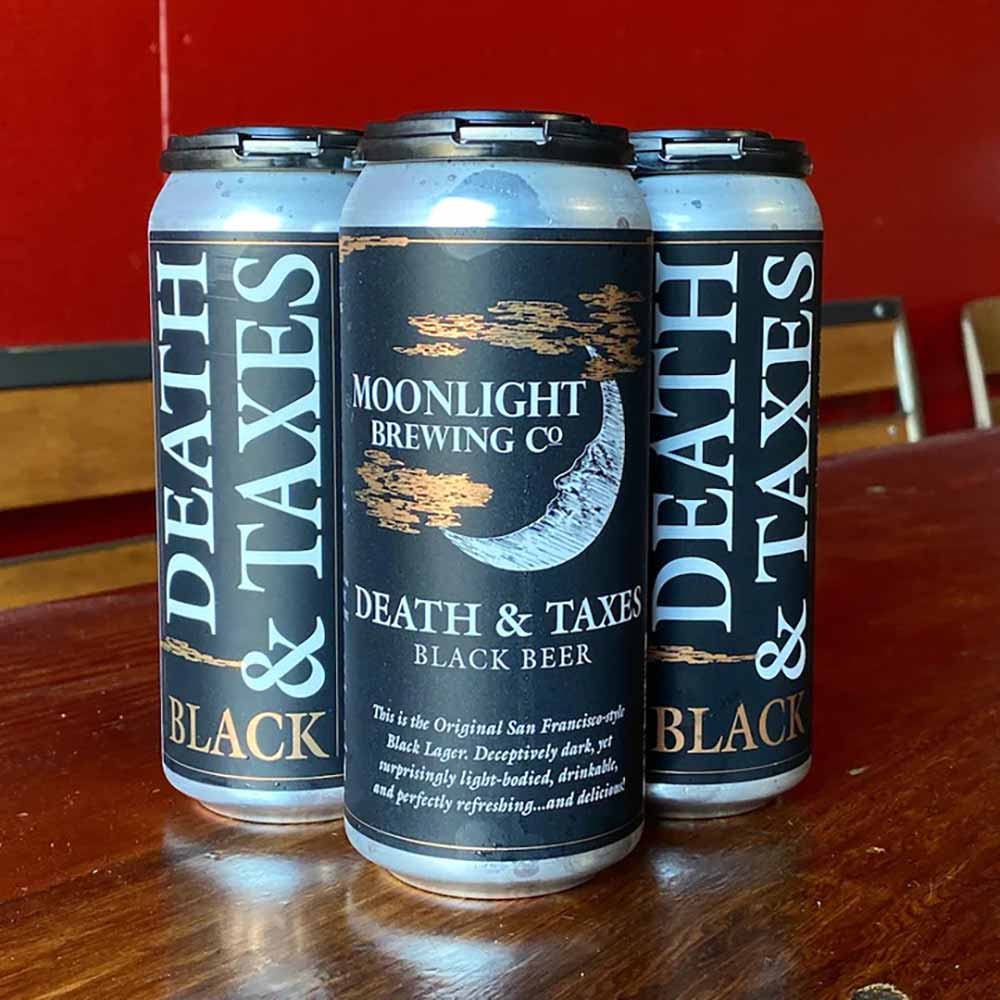 Dark Lager – Yes, it's hard to narrow this list down to just six breweries and twenty-four cans. So I had to sneak in a bit of a…dark horse, you might say. Considered a black lager, this beer from the Santa Rosa-based brewery is surprisingly crisp and light.
Like a lager. Go figure.
With the texture and aroma of iced coffee, Death & Taxes is sure to please the palette while staying crisp enough to qualify for a startling unique post-hike, post-ride, post-adventure beer.