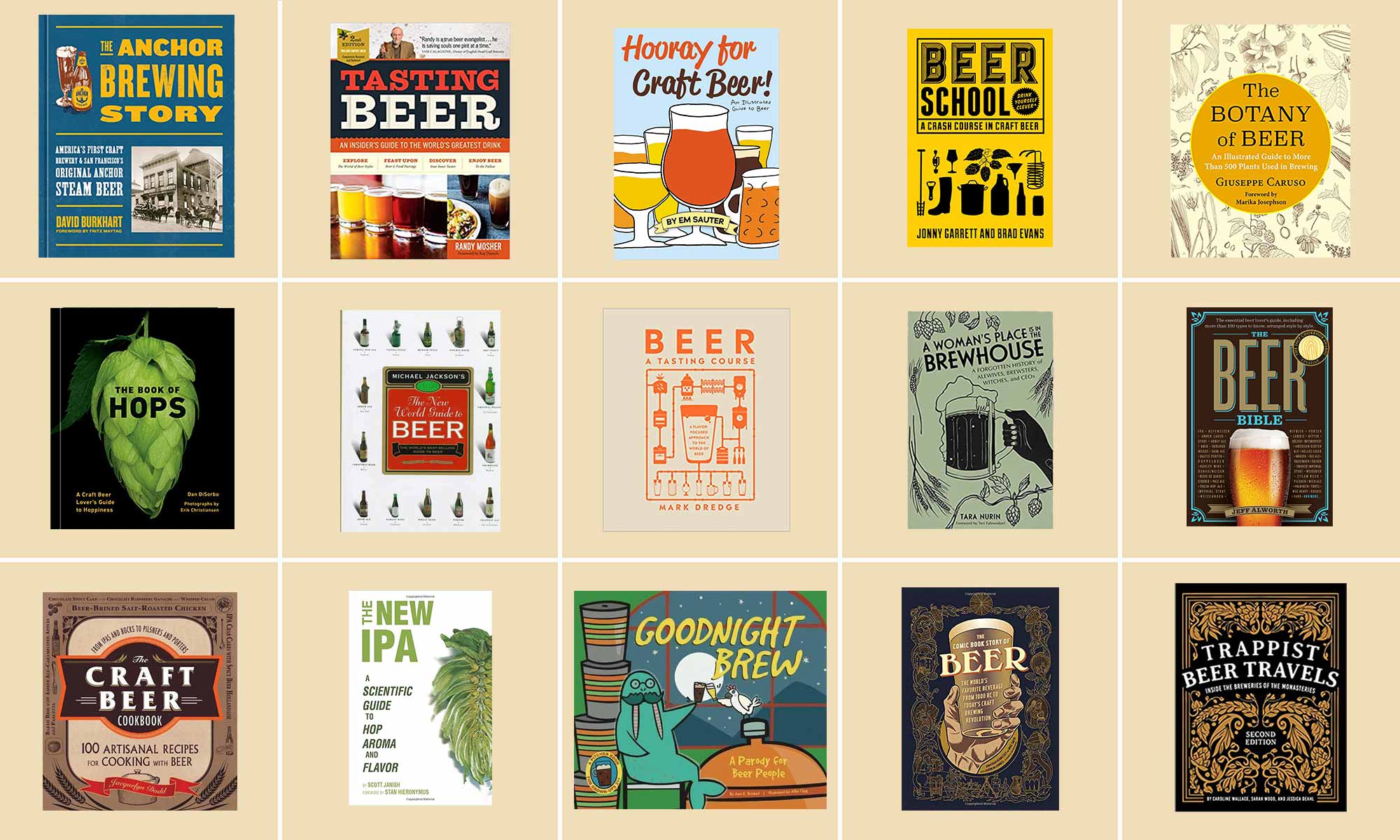 Updated on December 17, 2022
If you love craft beer, most of your time is probably spent drinking the stuff. But, if you're really infatuated by bold and delicious brews, you might find yourself reading about them—in which case it'd be helpful to know the best beer books.
Luckily, there are plenty of options when it comes to taking your hobby beyond just drinking. If you want to become more knowledgeable about your favorite vice, pick up one of these beer books and dive right in.
The Best New Beer Books of 2022
Our favorite beer books published in the last twelve months or so.
The Anchor Brewing Story
Dave Burkhart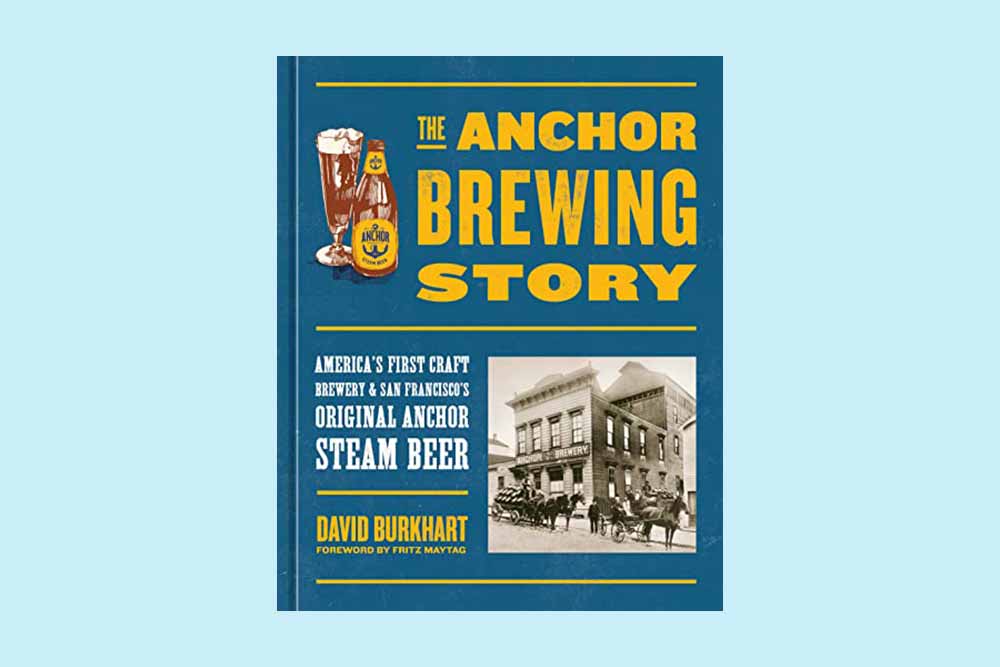 For the American Craft Beer Purist: Did you know that one of the most iconic breweries in the entire country had to survive fires, earthquakes, and near bankruptcy in its 126-year history? Just so it could continue to brew beers we've come to love today such as Anchor Steam, Anchor Liberty Ale, and Anchor Christmas Ale.
Wouldn't it have been amazing to be a fly on the wall in Anchor over the years? To have the chance to work with and become great friends with former Anchor Brewing Owner Fritz Maytag? To hear straight from him previously untold stories? Well, thank goodness for Anchor Brewing Historian Dave Burkhart, who did just that.
A thirty-one-year veteran of Anchor Brewing, Burkhart, who is a professional trumpet player and music teacher by trade, joined Anchor in 1991. Over the years he became great friends with Maytag, learning the incredibly rich and robust history of the brewery from the source himself.
Burkart has compiled all his research, stories, and facts in one gorgeous hardback book. Curl up with an Anchor Steam and while away the hours learning things you never knew about one of America's most iconic breweries.
Hooray for Craft Beer! An Illustrated Guide to Beer
Em Sauter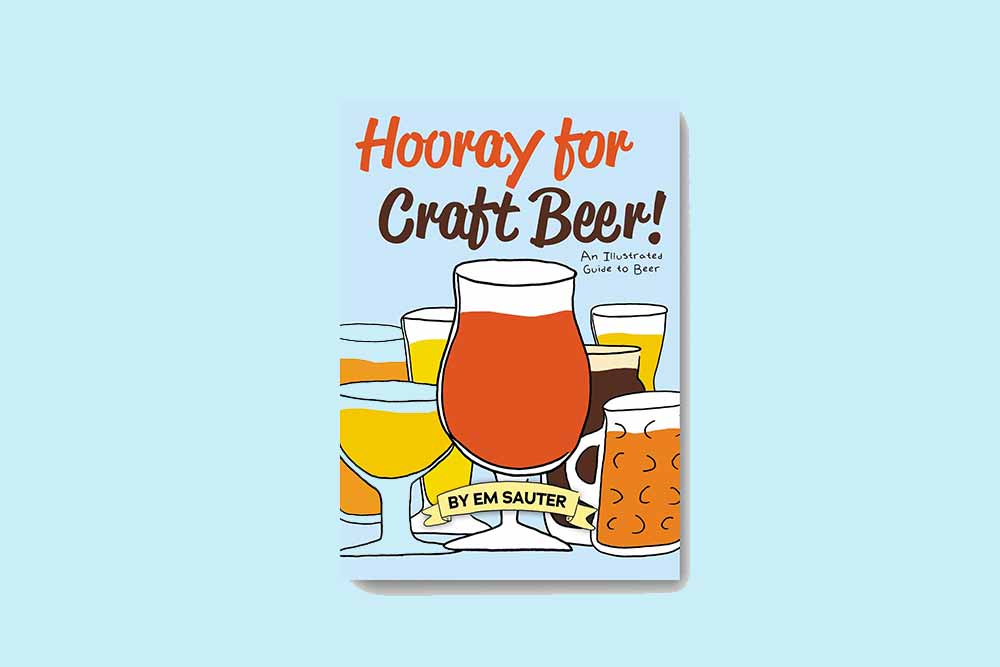 For the Picture Book Lover: Many of you probably know Em Sauter by a different name—@pintsandpanels. The award-winning cartoonist has become known for her playful illustrations that teach us about everything from different profiles of beer styles to the best beers to pair with Thanksgiving foods.
Her second book, Hooray for Craft Beer! An Illustrated Guide to Beer is an illustrated guide to all things beer. And the book recently nabbed a "Highly Commended" commendation from the British Guild of Beer Writers and a second place in the "Best Book" category at the North American Guild of Beer Writers Awards.
With gorgeous illustrations, Sauter makes the complex seem simple.
Read this book, be amazed, learn something new.
The Book of Hops: A Craft Beer Lover's Guide to Hoppiness
Dan DiSorbo (Author) and Erik Christiansen (Photographer)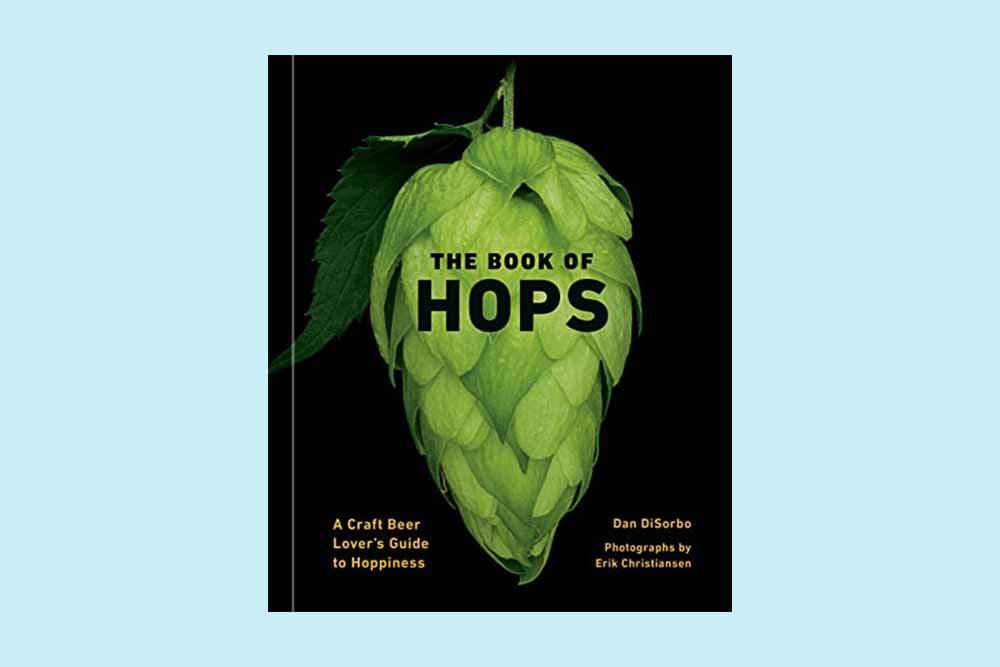 For the Hop Head: We will attempt to write about this book without any puns. Why? Because hops aren't funny, hops are reverential; hops are iconic; hops are god-like (too far?). And hops simply cannot be messed with in today's craft beer industry.
We LOVE hops!
They're the reason we have these 5 under-the-radar breweries producing the best IPAs…
Enjoy new styles like Cold IPAs…
See brewers using crazy new ingredients like Phantasm…
And care about the hottest ones each year.
As the first fully illustrated guidebook for craft beer drinkers, The Book of Hops actually pairs high-quality photos of the fifty most popular hop varieties with factual information. Everything from the particular flavors, aromas, and bitterness of that hop is included.
We're talking about the stars such as Cascade, Saaz, Citra, and so many more.
If you're a true "hop-ophile," this is the book for you.
Trappist Beer Travels: Inside the Breweries of Monasteries
Caroline Wallace, Sarah Wood, and Jessica Deahl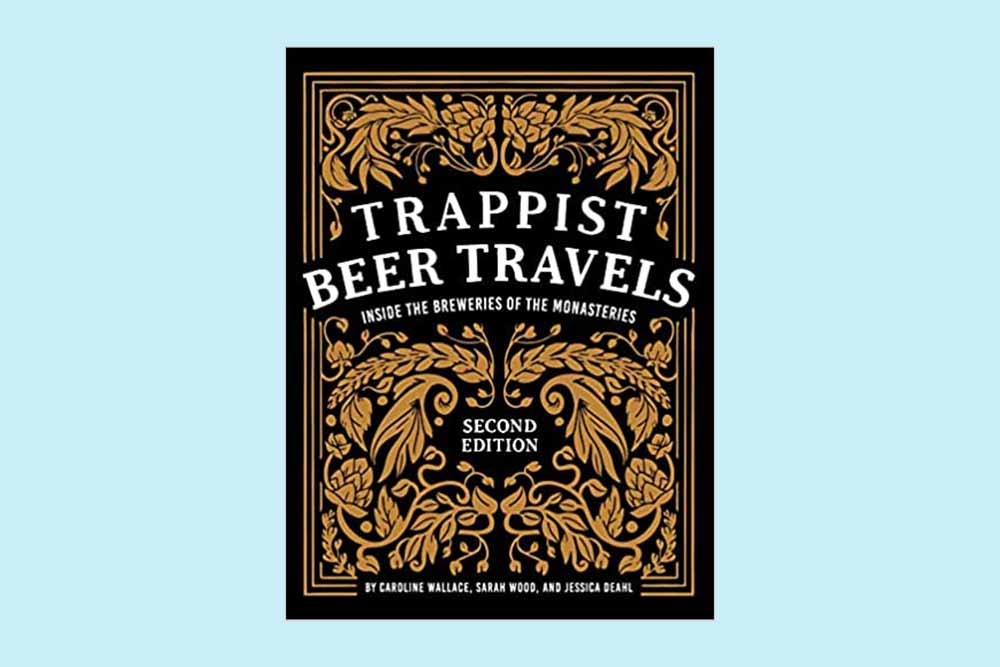 For the Devout Beer Drinker: The country of Belgium has one of the richest beer histories. From Belgian pale ales to Belgian quads to some of the rarest beers in the world, and everything in between.
And it all starts with Trappist beer. Belgian beer brewed by monks to help raise money for their monasteries, Trappist beers have long been revered by beer fans around the world, developing an almost cult-like following.
Journey inside the walls of the world's most influential Trappist breweries from Chimay to Westvleteren with Trappist Beer Travels. Now on its second edition, this tome to Trappist ales includes updated photographs, a brand-new chapter on England's Mount Saint Bernard Abbey, and more.
Beer A Tasting Course: A Flavor-Focused Approach to the World of Beer
Mark Dredge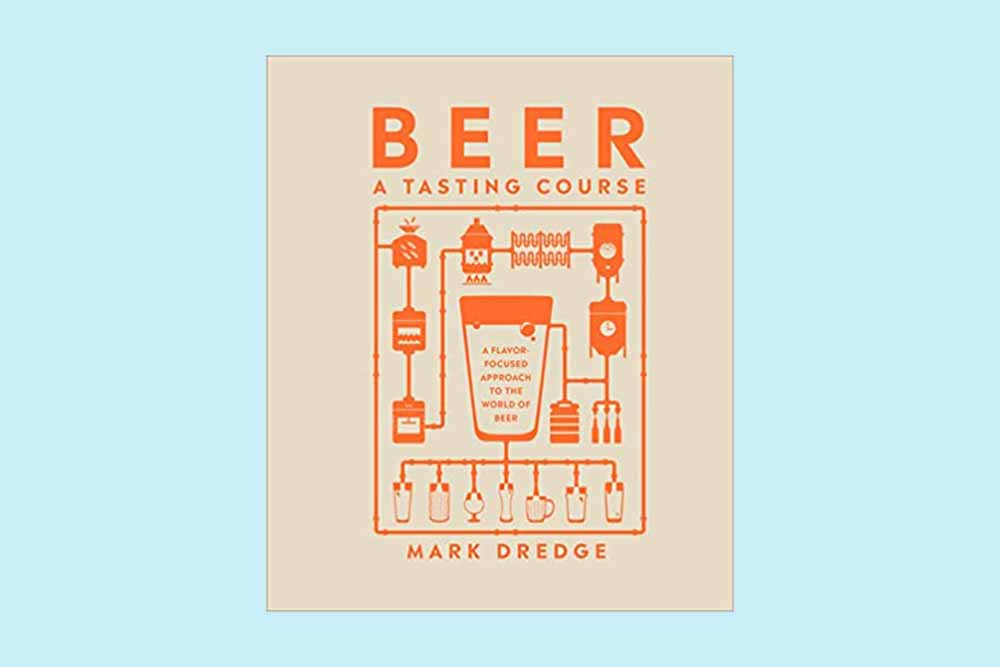 For the Supertaster: Can you come up with more words than just "dank" and "juicy" to describe a hazy IPA? Impress everyone (including yourself) by developing your beer-tasting palate with the help of Beer A Tasting Course. Plus, with so many styles now being brewed in America and around the world, we bet you'll find some varieties of beer you've never even heard of before. This is the encyclopedia of beer styles, helping you detect flavors with your eyes, your nose, and your tongue. Every beer connoisseur should consider adding this book to their collection.
The Botany of Beer: An Illustrated Guide to More Than 500 Plants Used in Brewing
Giuseppe Caruso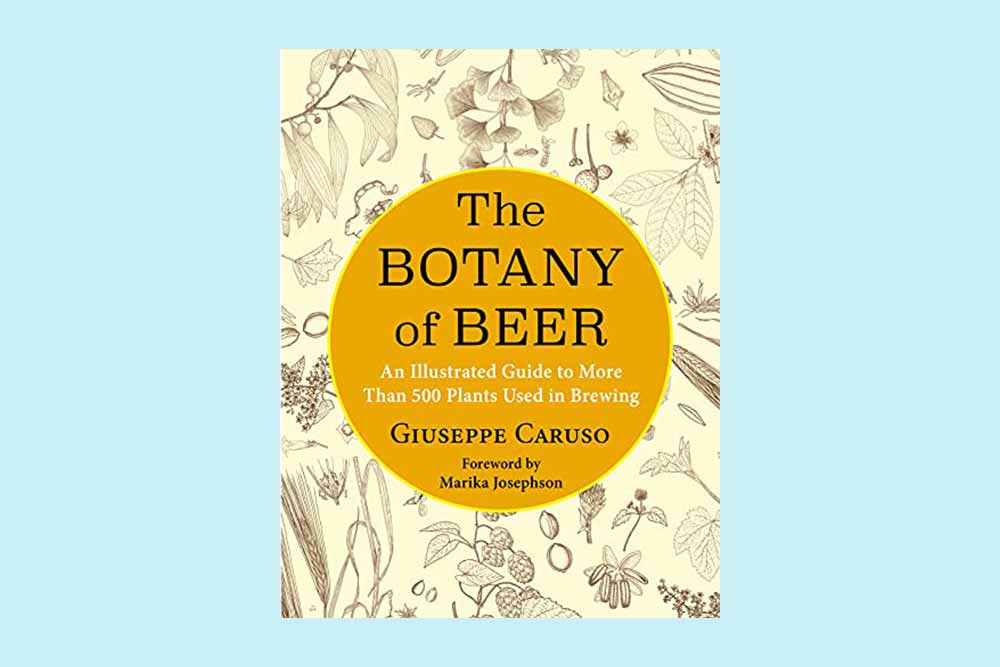 For the Green Thumb: Beer is an agricultural product. In fact, before we discovered how to add hops to beer, we made gruit, aka beer without hops. And we promise it's not blasphemous. It's history.
Cultures from all across the world learned how to brew beer using ingredients such as corn, sorghum, and various herbs (in fact, gruit means herb in German), among so many other things.
Today, some of our favorite breweries around the country have embraced foraging for ingredients in their beer. Those like The Ale Apothecary and Scratch Brewing are truly magical places, respecting the ingredients around them by showcasing them in beer.
In this compendium, find a comprehensive, beautifully illustrated guide to over 500 species of plants used to make beer around the world.
Cider Plant: Exploring the Producers, Practices, and Unique Traditions of Craft Cider and Perry from Around the World
Claude Jolicoeur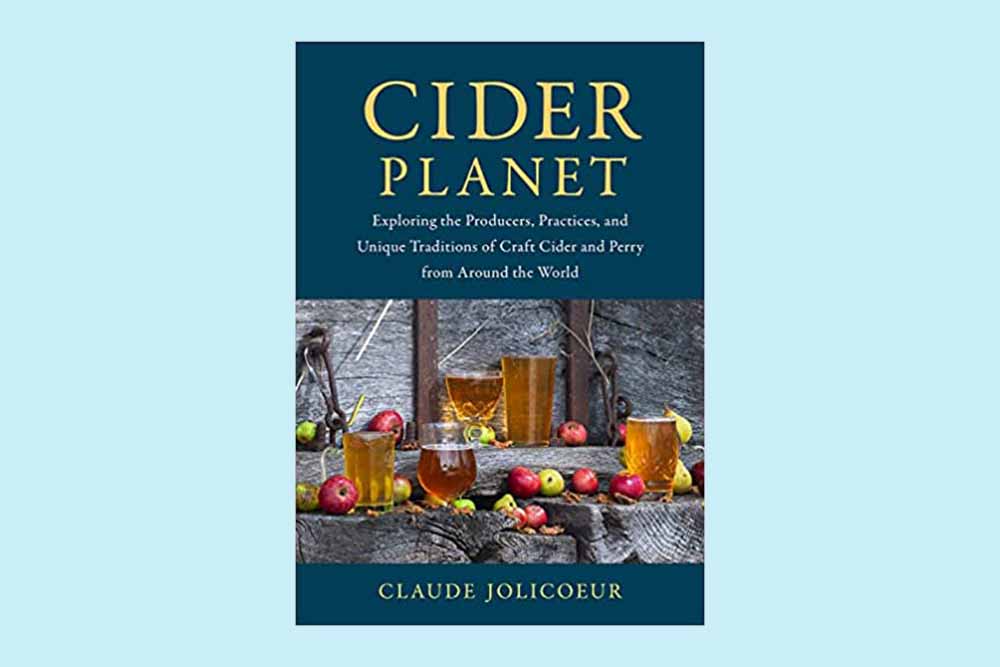 For the Apple Lover: Because it's not all about beer, and we love all fermented (or distilled) beverages. In Cider Plant, internationally acclaimed author and cider expert Claude Jolicoeur journeys around the world, showcasing the greatest cider regions, apple varieties, and profiles for different cider styles and rituals. Could he be like a modern-day Johnny Appleseed? We think so.
The Classic Beer Books We Will Always Read
Our favorite, timeless beer books that will never get old, that will age like a imperial stout in bourbon barrels.
A Woman's Place in the Brewhouse – A Forgotten History of Alewives, Brewsters, Witches, and CEOs
Tara Nurin
For the Empowered: As we should all know by now, women were the OG brewers, not men. Stretching back hundreds of thousands of years, women held the role of brewer for the family or village. Tara Nurin's work commemorates the importance of women's influence on something we've all come to love today.
While the real history of women in beer has faded over the years, Nurin brings this story roaring back to life, writing an empowering story that resonates in today's predominantly white, male craft beer industry. This is the book that anyone who works in the industry or considers themselves a fan of craft beer should read.
The Brewing Cloud: A Book of Short Stories
Kenny Gould
For the Fiction-Lover: Our very own Hop Culture founder Kenny Gould published his first book! You might not be used to beer fiction, but that's because Gould is pioneering the genre.
High on the Brewing Cloud, a fictional floating city where everyone is involved in some aspect of the beer industry, stories are brewing. A jaded beer drinker looks for a hidden brewery. A farmer finds a buried beer bottle that grants good luck. A barley and hop plant talk about the nature of love.
These are just a few of the stories from one of beer's creative voices. Welcome to the Brewing Cloud!
Tasting Beer, 2nd Edition: An Insider's Guide to the World's Greatest Drink
Randy Mosher
For the Beer Beginner: Revised and updated, best-selling Tasting Beer, 2nd Edition highlights the most current research on beer styles, flavor profiles, and sensory evaluations. Tell an ale from a lager, a gose from a gueuze, and a stout from a porter with Randy Mosher's insightful and in-depth analysis on the science of taste.
The Complete Joy of Homebrewing
Charlie Papazian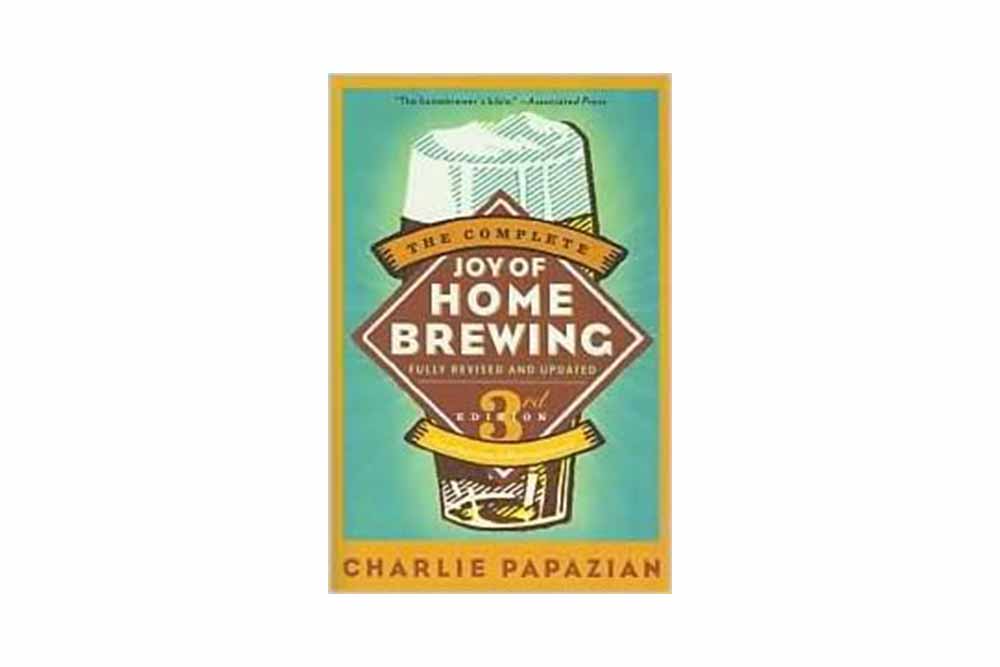 For the Reverent: Sometimes it's not the shiniest new toy that catches the eye. Much like Juila Child's The Joy of Cooking revolutionized French food for the average homecook, Charlie Papazian's The Complete Joy of Homebrewing became the de facto bible for many a homebrewer.
One of the most recognized names in the craft beer world, Papazian founded publications such as Zymurgy and The New Brewer and started a little old festival called The Great American Beer Festival in 1982, among many (many) other accolades.
A titan in the industry, Papazian's words should be carefully studied. The Complete Joy of Homebrewing is the kind of book you buy and read over and over again until it's dog eared and full of beer stains.
The New IPA: Scientific Guide to Hop Aroma and Flavor
Scott Janish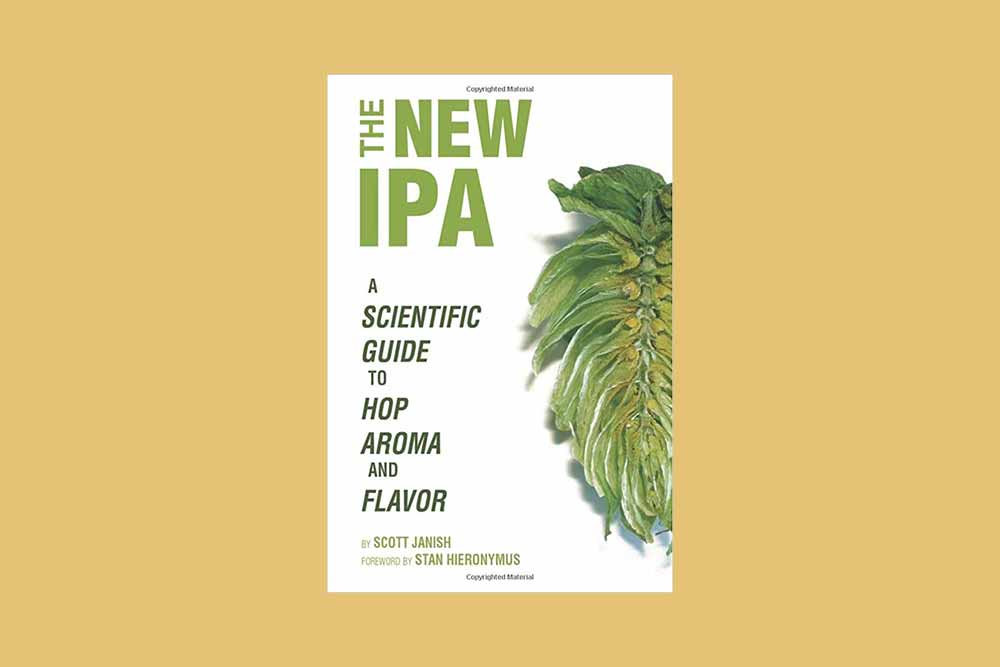 For the Deep Diver: Go deeper on IPAs than you've ever gone before. Well actually, to be fair, Scott Janish went deeper on IPAs than you've probably ever gone before, interviewing brewers from some of the most award-winning breweries, experimenting himself, and scouring through research studies. He put everything he found in this book. Oh, and he made everything understandable and easy to read. So really all you need to do is read The New IPA to learn about all the current thinking on America's most beloved beer style.
Brooklyn Brew Shop's Beer Making Book: 52 Seasonal Recipes for Small Batches
Erica Shea, Stephen Valand, Jennifer Fiedler
For the Homebrewer: Brooklyn Brew Shop has long been best at making homebrewing as simple as possible. Their Everyday IPA Kit is one of our favorite beginner craft beer making sets. That's a loaded statement because—quite frankly—homebrewing can be quite difficult.
But, if you're up for a challenge and are in the mood for some seasonal brews, this book is for you. It's a recipe guide for those who like to drink seasonally and a perfect companion to John Palmer's How To Brew.
The Craft Beer Cookbook: From IPAs and Bocks to Pilsners and Porters
Jacquelyn Dodd
For the Chef: Beer always goes well with food—just check out our guide to pairing hazy IPAs with food, pairing American IPAs with food, or this specialty guide to pairing IPA with steak. But sometimes, it goes best in food.
Learn how to incorporate beer into all of your favorite dishes with 100 recipes from Jackie Dodd and even your dankest IPA can find its way into your dinner. Keep up with Jackie on her beautiful beer Instagram, @TheBeerOness.
The Complete Beer Course: Boot Camp for Beer Geeks
Joshua M. Bernstein
For the Cicerone-to-Be: If there's one modern beer journalist to know, it's Josh Bernstein. He's been a pioneer of the shift of niche beer writing toward a broader audience, and his book, The Complete Beer Course, is just that. It's a detailed breakdown of the beer market, beer styles, how to perform tastings, and what to identify when you're dissecting a beer.
He's as good as it gets—and this book shows you how, with plenty of work, you could get there too.
Beer School: A Crash Course in Craft Beer
Jonny Garrett and Brad Evans
For the Beginner: Beer School, written by Jonny Garrett, is a digestible explanation of how beer is made and how its styles are distinguished.
Garrett, one of the United Kingdom's most recognizable voices in beer, enlisted veteran creative Brad Evans for the book's illustrations. Together they make beer's scientific reasonings both appealing and entertaining.
Brewing Revolution: Pioneering the Craft Beer Movement
Frank Appleton
For the Historian: Frank Appleton is an English-trained brewmaster whom many consider the outright father of the Canadian craft beer movement. His memoir, Brewing Revolution, archives his fifty years in the industry and the hardships of his passion and looks toward the future of what he believes is the most competitive market yet.
The New World Guide to Beer
Michael Jackson
For the Completionist: Every beer lover should be familiar with Michael Jackson's work (insert "not that Michael Jackson joke" here). He is perhaps the most revered and talented beer writer in the world and The New World Guide to Beer is a must-buy for completing your beer book collection.
If you're looking to supplement this book, which came out twenty years ago, then look to another talented and respected beer writer and brewer, Garrett Oliver. Oliver's gigantic The Oxford Companion to Beer is a great addition to your book stack.
The Comic Book Story of Beer: The World's Favorite Beverage from 7000 BC to Today's Craft Brewing Revolution
Jonathan Hennessey, Mike Smith, Aaron McConnell
For the Comic-Book Lover: Most beer books are chock-full of details and dense paragraphs of historical anecdotes. But Jonathan Hennessey and Mike Smith's The Comic Book Story of Beer is just that—a comic book. Packed inside are 180 pages of full-color, bursting-with-detail comics that highlight beer's ascent from a primal beverage to premiere glassware-garner.
Untapped: Exploring the Cultural Dimensions of Craft Beer
Nathaniel G. Chapman, J. Slade Lellock, Cameron D. Lippard
For the Culturally Conscious Friend: Not to be confused with the world's largest social networking app Untappd, Untapped is a collection of twelve essays about craft beer's meteoric rise. Untapped asks questions like, "How does the growth of craft beer connect to trends like the farm-to-table movement, gentrification, the rise of the 'creative class,' and changing attitudes toward both cities and farms?" and seeks answers through interview, investigation, and interjection. It's a worthy read for beer-lovers with an inkling for how beer exists in our communities.
The Beer Bible
Jeff Alworth
For the Pious Drinker: Jeff Alworth's The Beer Bible celebrates beer. Whether you're a newbie or a beer-drinking veteran, there's something for you in this book. If nothing else, The Beer Bible can serve as a reference and poses some great questions: "How do I enjoy beer?" and "What really is a lager?"
The Little Book of Craft Beer: A Guide to Over 100 of the World's Finest Brews
Melissa Cole
For the Aficionado: In The Little Book of Craft Beer, Melissa Cole, acclaimed beer and food writer, details seeking out the world's best brews and how to subsequently pair them with what you eat. It's a detailed—mostly by personal experience—explanation of all things great beer.
Beyond the Pale: The Story of Sierra Nevada Brewing Co.
Ken Grossman, Jones Allen, et al
For the Entrepreneur: The United States is home to a few landmark breweries and brewery founders. Reading their stories gives insight into how the craft beer movement started in America and where it might be going.
In this book, Sierra Nevada's Ken Grossman offers his own story. Read about Grossman's beginnings as a homebrewer and how Sierra Nevada Pale Ale became one of the most popular beers in America.
In the same vein as Beyond the Pale, check out Dogfish Head's story in Brewing up a Business and Brooklyn Brewery's in Beer School.
The Beer Geek Handbook: Living a Life Ruled by Beer
Patrick Dawson and Greg Kletsel
For the Beer-aholic: Do you already know the ins and outs of beer and brewing? Have you dedicated your life to consuming as many different beers as possible?
If so, The Beer Geek Handbook is the perfect companion for a beer nerd. You'll find yourself encouraged by the things you already knew and challenged by those that are new to you—it's an all-encompassing guide to further dedicating your life to beer (if that's possible).
Goodnight Brew: A Parody for Beer People
Karla Oceanak and Allie Ogg
For Everyone: Just because, like seeing your favorite beer on the draft list, it's too good to pass up.
American Cider: A Modern Guide to a Historic Beverage
Dan Pucci and Craig Cavallo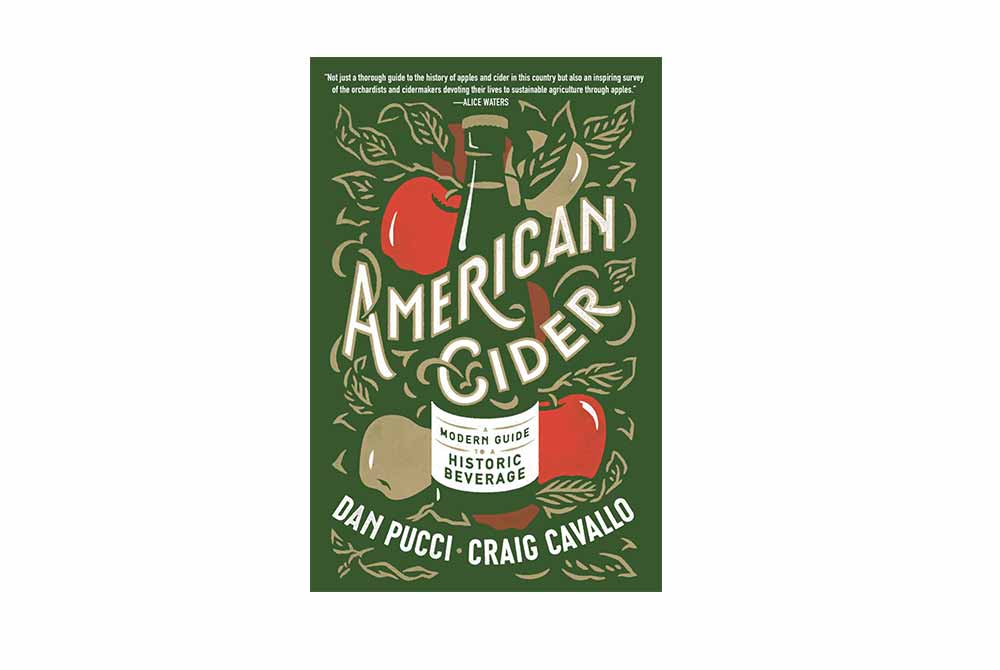 For Those Who Love More Than Beer: From Michel Jackson's Ultimate Beer to Garrett Oliver's The Oxford Companion to Beer there have been plenty of tomes written on this fermented beverage. But surprisingly, very few pantheons have been dedicated solely to cider. Until now. American cider aficionados Dan Pucci and Craig Cavallo take a big bite out of this heroic fruit in American Cider. Call these two modern day Johnny Appleseeds as this book dives deep into the history, heritage, and heroes of apple culture. Giving the tools for people to taste, talk about, and try cider, Pucci and Cavallo have created a comprehensive guide unrivaled in its complexity and yet simplicity.
Celis Beer: Born in Belgium, Brewed in Texas
Jeremy Banas Banas, Christine Celis, and Chris Bauweraerts
For the History Lover: It's no secret that Allagash White is one of the Hop Culture team's favorite beers. And it's on constant rotation in our beer fridges. But that beer, actually that entire witbier style, owes its survival to Belgian brewer Pierre Celis. A former milkman, Celis founded the now-famous Belgian brewery Hoegaarden in his hometown in 1966 to revive the witbier style. But in 1991 the godfather of witbier moved to Austin, Texas, started Celis Brewing, and introduced the witbier to Americans. Today, his daughter Christine and granddaughter Daytona keep the brand alive. This is the story of how one man and now two women for the past 25 years have breathed life into witbiers.
ATLAS OF BEER: A Globe-Trotting Journey Through the World of Beer by National Geographic
Nancy Hoalst-Pullen and Mark W. Patterson
For the World Traveler: Like THE treasure map of craft beer, National Geographic's ATLAS OF BEER canvassed the entire planet to bring readers the perfect pints from forty-five countries and six continents. Packed like an overstuffed suitcase with gorgeous illustrations, informative maps, and thoroughly researched advice, this dictionary of drafts reveals the best brews from the travels of Nancy Hoalst-Pullen, Ph. D., and Mark W. Patterson, Ph. D. Traversing more than 160,000 miles around the globe to compile the most comprehensive atlas of beers, these self-proclaimed "beer doctors" have written the perfect companion for any SkyMiles junky or would-be wanderluster.
The Homebrewer's Almanac
Marika Josephson, Aaron Kleidon, and Ryan Tockstein
For the Forager: Elderberries, lavender, sage, thyme, lemongrass, blackberries, blue corn, tomatoes, hyssop, chanterelles, dead leaves, and carrots. You name a foraged ingredient and chances are Scratch Brewing in Ava, IL, has probably brewed a beer with it. Explore how to use these and over 30 other plants in modern-day brewing recipes. From advice on harvesting and preserving plants to explanations on the techniques used for brewing, Scratch brings the foraged (and quite possibly the entire forest itself) to your front door.
Unless otherwise noted, all of the products featured on Hop Culture are independently chosen by our editorial team. However, Hop Culture may earn a commission from purchases made through affiliate links on the site.
Liked this article? Sign up for our newsletter to get the best craft beer writing on the web delivered straight to your inbox.