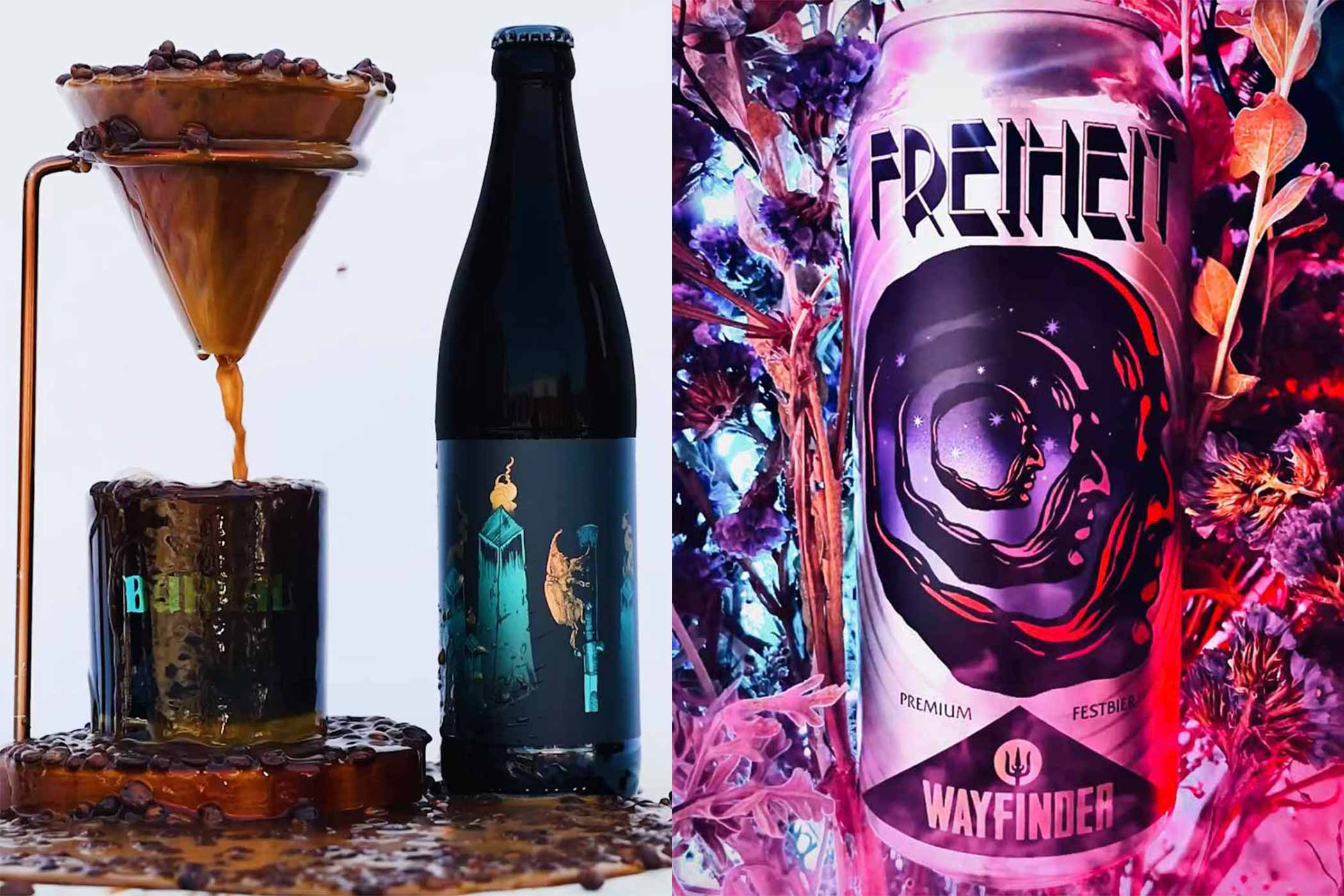 Photography courtesy of @burialbeer (on the left) and Joe Pucci, Wayfinder Beer (on the right)
Top Monthly Beers of 2023
September has been one of our favorite months of the year so far with some of the top beers we drank all year.
The NFL season started, and we had too much fun asking ourselves: What if every football team were a beer style?
And Oktoberfest consumed us.
From trying a new collab at Sierra Nevada…
To researching Untappd's All-Time Top-Rated Märzens…
To finding all the best Oktoberfests available at a store near you…
To creating our own Oktoberfest + food pairing guide.
We just couldn't get enough of this traditional German festival and beers.
But we did find time to escape the Oktoberfest fog to try something called kölsch service, which is everything you want to experience in the early days of fall (or any time of the year, really).
Overall, September just made us happy. And so did the beers we drank.
Top 10 Beers We Drank in September 2023
KÖLD – Fair State Brewing Cooperative
Minneapolis, MN
Kölsch — Kölschs can be confusing: part ale and part lager. In other words, these beers use a top-fermenting yeast but go through a cold fermentation. The result? The best of both worlds—hoppy notes from an ale with a chilled, refreshing finish from a lager.
Minnesota's Fair State takes on their interpretation of the classic German style admirably.
And we feel the name truly embodies what kölsch is all about.
KÖLD pours a beautiful gold, finishing with a classic crisp bite. This is the beer you want by your side when you're drinking multiple at a tailgate or around the campfire.
We just have three words: crushable, smashable, and loveable.
But what's even more unique about this beer is that Fair State offers it as a part of its kölsch service.
What is that, you ask? Well, we sat in on one and wrote all about it. Basically, it's the coolest thing since sliced bread.
Tines – Fox Farm Brewery
Salem, CT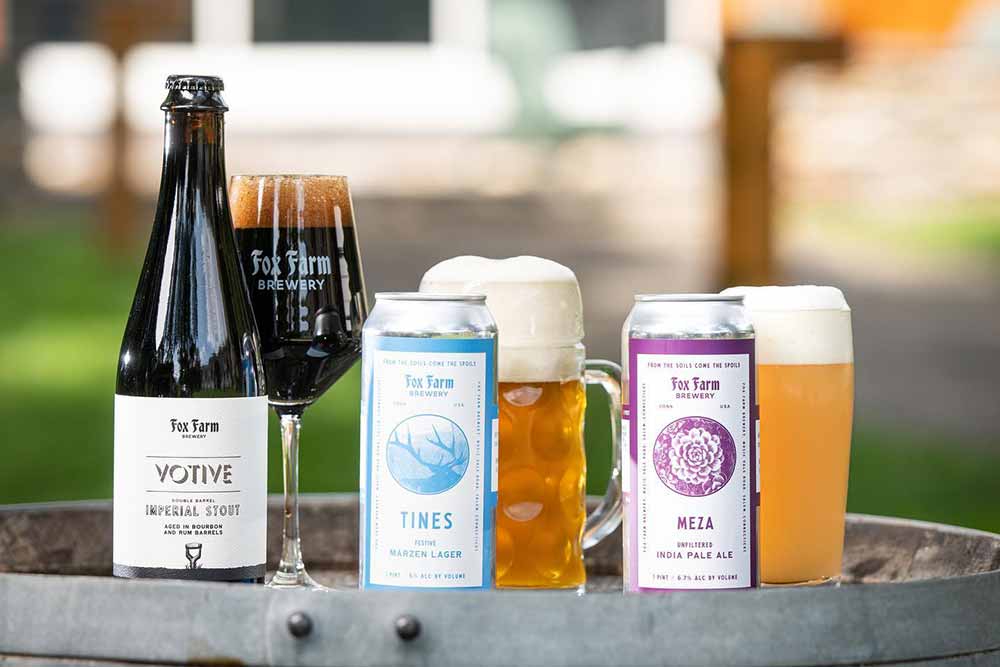 Märzen — Fox Farm's seasonal Märzen, Tines, is a beer the brewery looks forward to all year long. The 6% ABV German lager gives you everything you want in a Märzen: malty depths but with a brisk hop bite to bring you back to the surface. It's almost like the hops strike through this Märzen like a…tine. And probably why this Oktoberfest lager earned a place on the list of "Untappd's All-Time Top-Rated Märzens".
Wondering what other elite malty lagers landed on the list?
Kurisupībōi – The Answer
Richmond, VA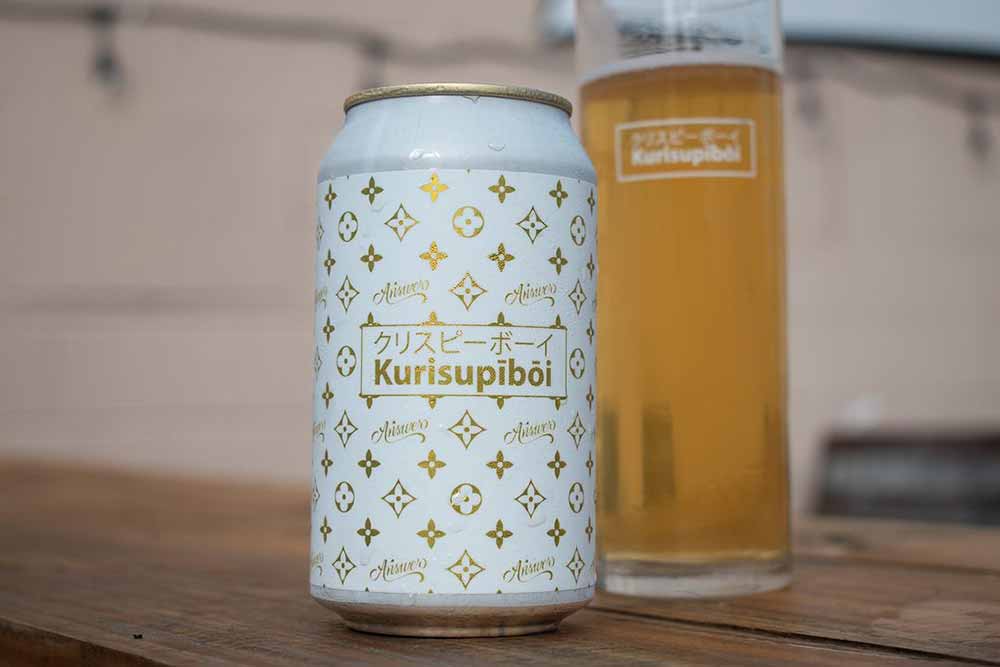 Japanese Rice Lager — One of the "Top 10 Stops on the Richmond Beer Trail", The Answer has helped build the craft beer scene in Richmond. Founded by An Bui, whose family's Vietnamese restaurant resides next door, The Answer specializes in pulpy sours, powerful triple IPAs, and decadent pastry stouts. But they also make a killer flagship beer called Kurisupībōi. Light, refreshing, and only 4.45% ABV, we like that this beer keeps it simple.
The Answer is only one of the incredible breweries in Richmond at the moment. Hit the button below to see our other favorites on the Richmond Beer Trail.
Mango Apricot Pineapple J.R.E.A.M. – Burley Oak Brewing Company
Berlin, MD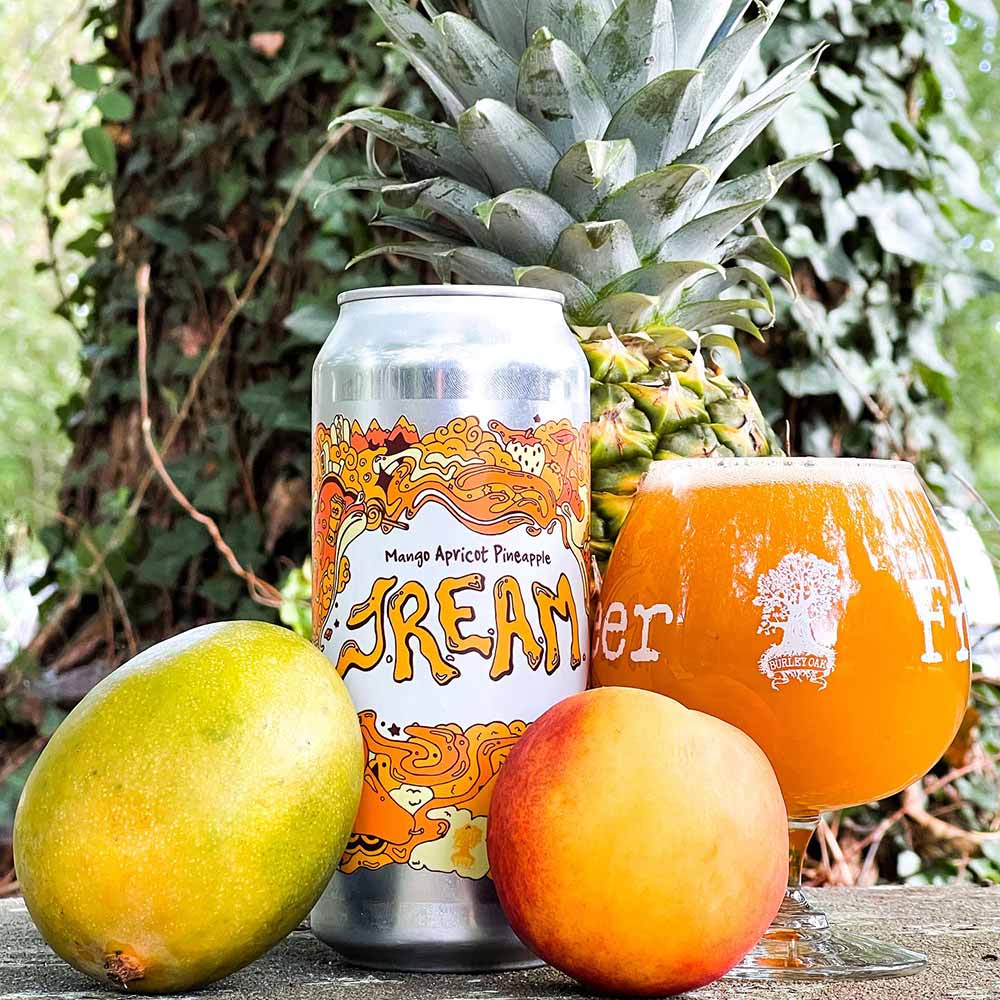 Fruited Sour — We love anything in the J.R.E.A.M. series. Such as their latest drop: Mango Apricot Pineapple—a tropical oasis that had us lapping up the last golden waves of summer.
Unsurprisingly, Burley Oak's legendary fruited sours with lactose nabbed six out of the ten spots on Untappd's All-Time Top-Rated Fruited Sours list.
Curious about the others? See which ones made the cut with Burley Oak. 👇👇👇
Strata – Fresh Hop IPA – Holy Mountain Brewing
Seattle, WA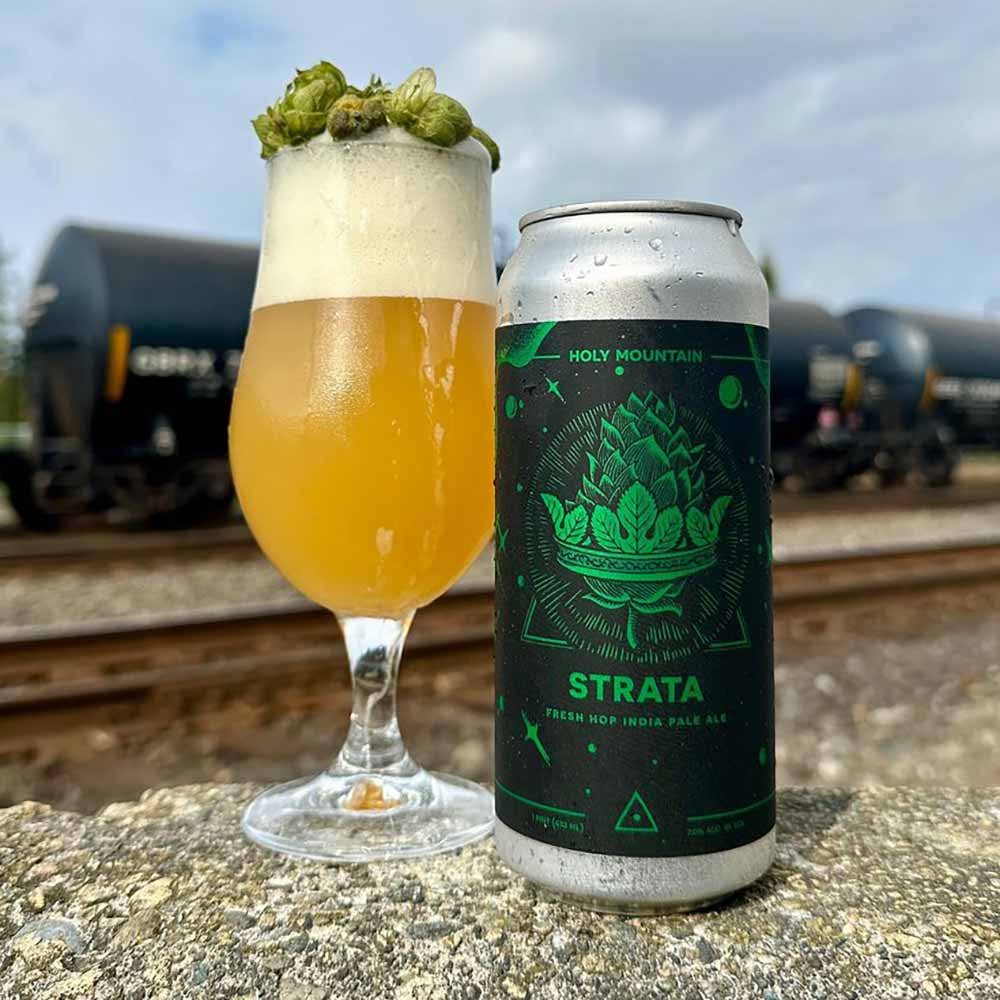 American IPA — One of the gems of the fall season is fresh- or wet-hop IPAs—when a brewery harvests whole-cone hops and literally gets those puppies into the kettle as quickly as possible to maximize the freshness of those flavor-salivating oils. These beers scream harvest. If you've ever tried Sierra Nevada's iconic Celebration Ale, you know what we're talking about.
For his current favorite fresh-hop beer, our new Social Media Manager Magic Muncie suggests Strata – Fresh Hop IPA from Holy Mountain, one of "The 17 Best Breweries in Seattle".
Green, green, and more green. Holy Mountain's first fresh-hop beer of the season drinks as dank as walking through a Yakima Valley hop farm as the cones get picked off the bine.
A simple base of pilsner and two-row malt ensures the full flavor of the Roy Farms Strata shines through here.
Super simple, super special, super awesome.
Freiheit! – Wayfinder Beer
Portland, OR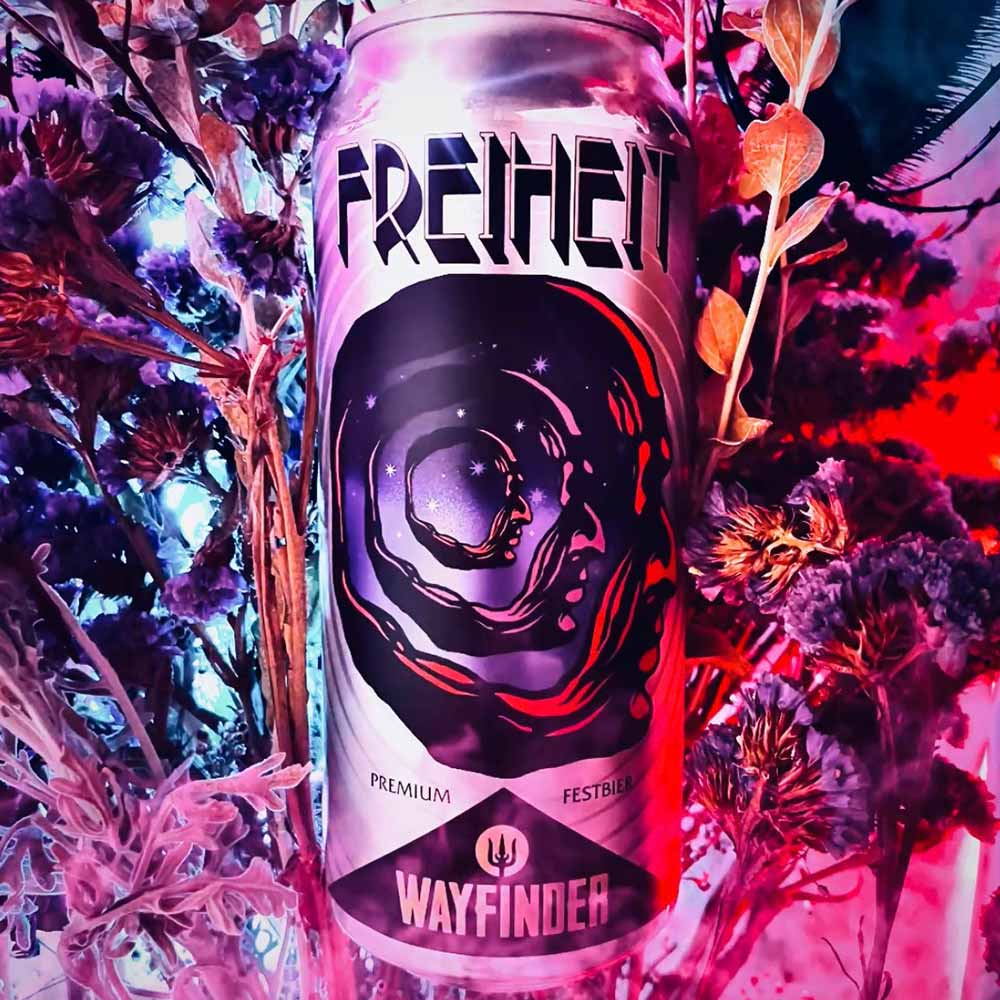 Festbier — Freiheit! means "freedom" in German—an homage to the Müncner Freiheit area where the Allies freed German people from Nazi rule. In Freiheit!, the beer from Wayfinder (one of our top breweries in Portland, OR), you'll find a malty Festbier with a sharp zip from the Perle and Tettnanger hops. Wayfinder goes through a step mash before maturing this beer "achingly cold," according to them.
Wayfinder isn't the only fantastic brewery in Portland. Check out the others. 👇🍻👇
Four of the OG German Oktoberfests
Munich, Germany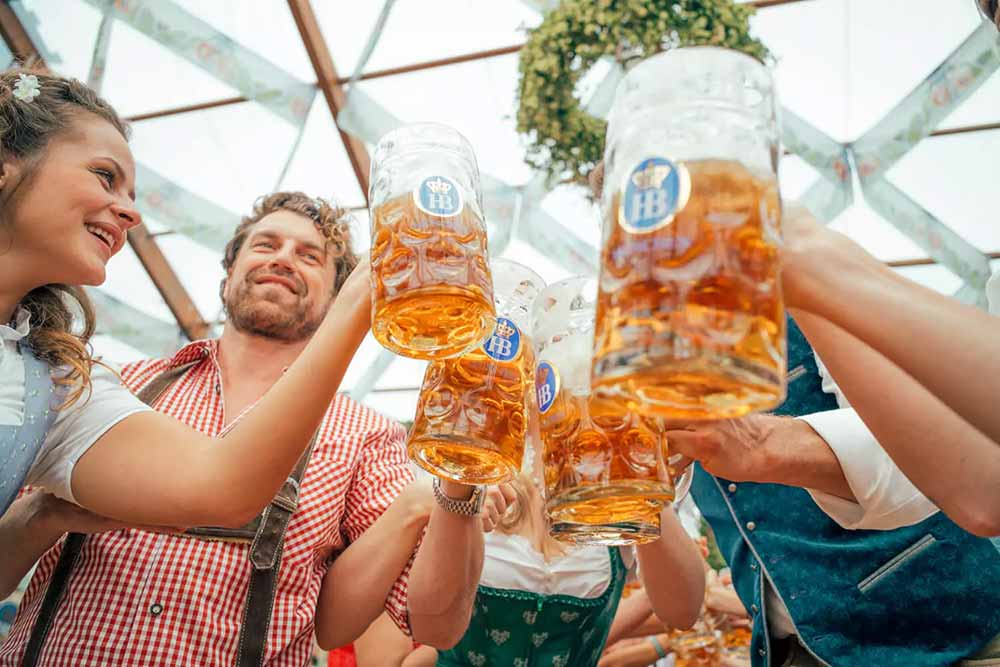 Festbier + Märzen — The best way to experience historic, original Oktoberfest beer is to visit Munich, Germany, during the last two weeks of September. Of course, not everyone can travel. So since we're all stuck here in the States for the celebrations, why not try some versions from the original Munich breweries here in America?
We got you. How about…
Hacker-Pshorr Oktoberfest Märzen – Since 1417, Hacker-Pschorr has been a leader among Munich's famed breweries. Over 600-plus years, Hacker-Pschorr perfected its original Oktoberfest Märzen with Marthe, Grace, and Caramaran barley and Hallertauer Tradition and Hallertauer Herkules hops. In this traditional Märzen, find a nose of blackcurrants and earth, with very malt-driven flavor.
Hofbräu Oktoberfestbier – Considered the authentic and original Oktoberfest Bier, Hofbräu Oktoberfestbier falls under the Festbier category, served at the actual Oktoberfest celebration in Munich. With a rich, golden color, Hofbräu's Oktoberfestbier includes four exquisite Hallertauer hops—Herkules, Perle, Magnum, and Select—and three specially selected Bavarian malts. Find an aroma of fresh fruity hops and a rich and full-bodied flavor. This brilliant and authentic lager-style beer offers the true Oktoberfest experience—a beer bringing the world together.
Paulaner Oktoberfest Märzen – Developed over 200 years ago to celebrate the original Munich Oktoberfest, this amber full-bodied bier has a rich malt flavor and dark toffee notes with an underlying fruitiness and masterful hop balance. Drink Paulaner Oktoberfest Märzen to instantly turn your home into an Oktoberfest celebration.
Spaten – UR-Märzen – A medium-bodied ur-märzen with aromatic roasted malt flavor and deep amber color, Spaten Oktoberfest was first served at the 1872 Oktoberfest, making it the world's first Oktoberfest beer! Today, the Mayor of Munich kicks off every Oktoberfest festival by tapping a ceremonial keg of Spaten Oktoberfest. Could you get any more traditional!?
Prost!
Kōkua – Maui Brewing Company + hundreds of participating breweries
Kihei, HI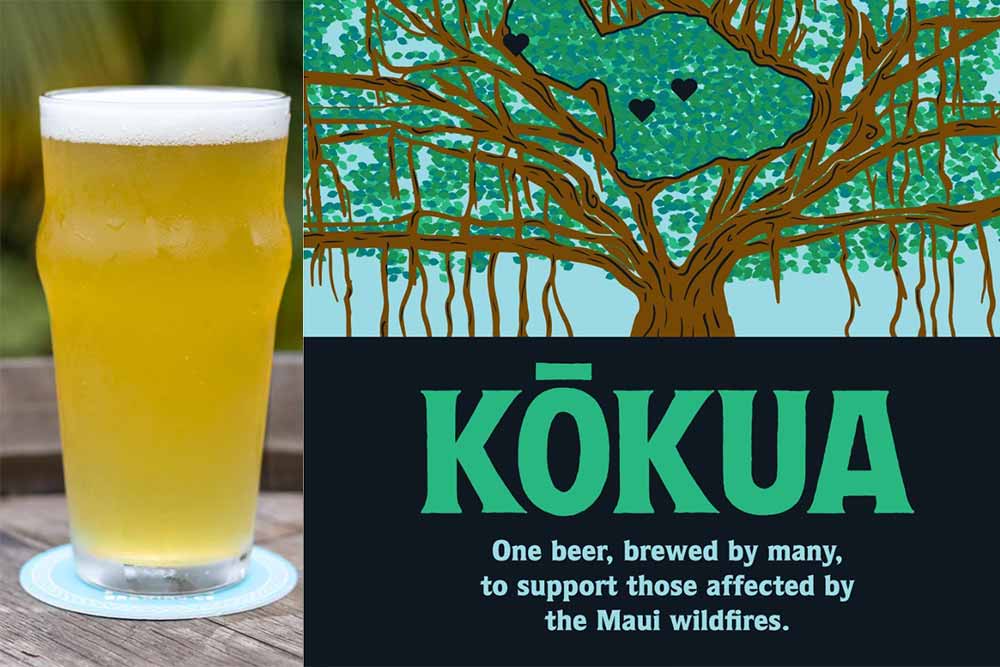 Session IPA — Founded in Lahaina, HI, the site of the recent devastating fires, Maui Brewing Co. started the Kōkua Project to raise money to assist those on the ground in Maui. The collaborative beer recipe akin to Sierra Nevada's Resilience project or Weathered Souls' Black Is Beautiful encourages breweries across the country to participate, donating one hundred percent of the proceeds to organizations such as Legacy of Aloha, Makai Foundation, and Maui Brewing Co. Fire Fund.
One of Hop Culture's freelancers who lives in Hawaii stopped by Maui Brewing to taste the Kōkua beer and learn more.
Bock – Schell's Brewery
New Ulm, MN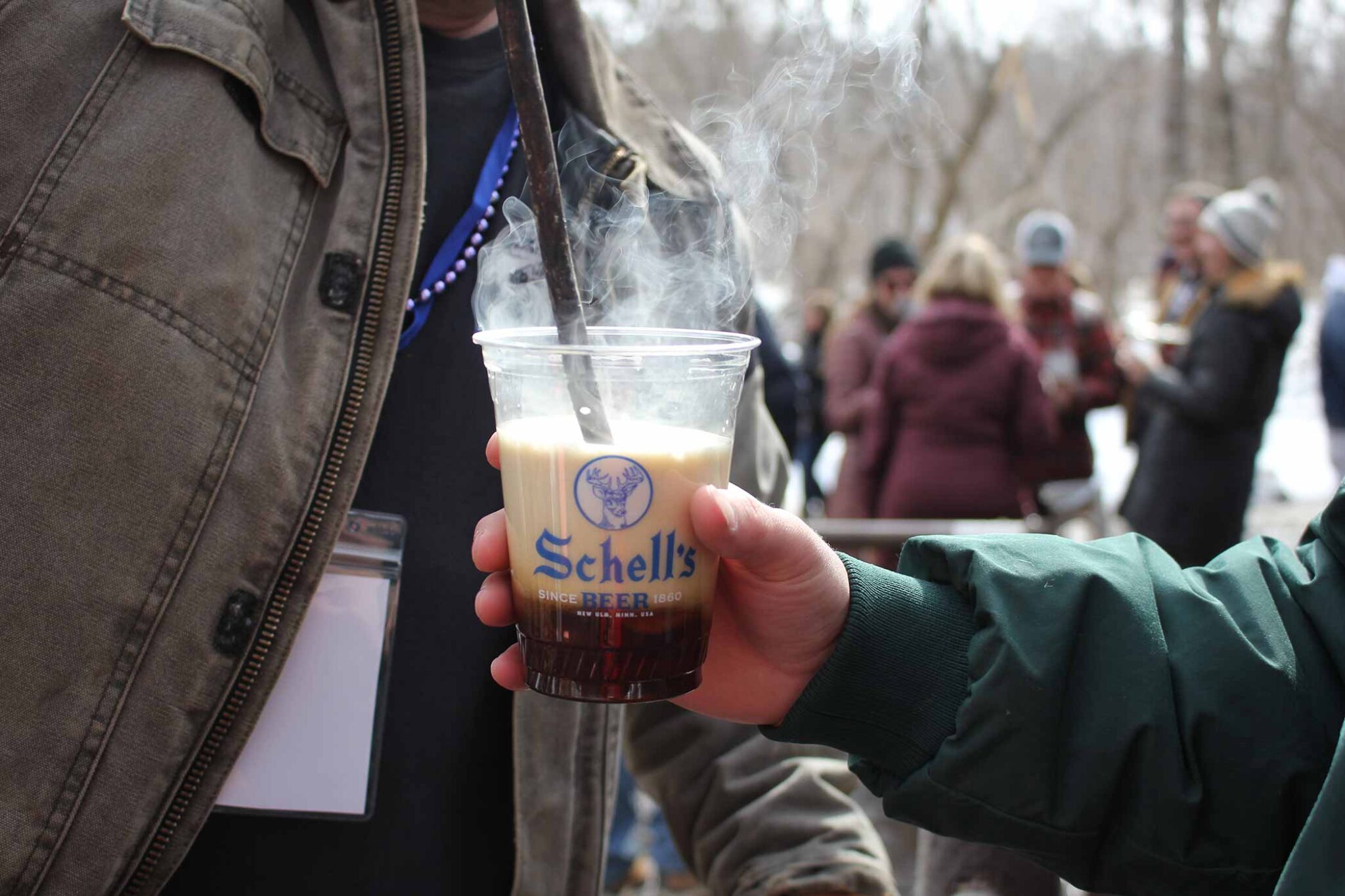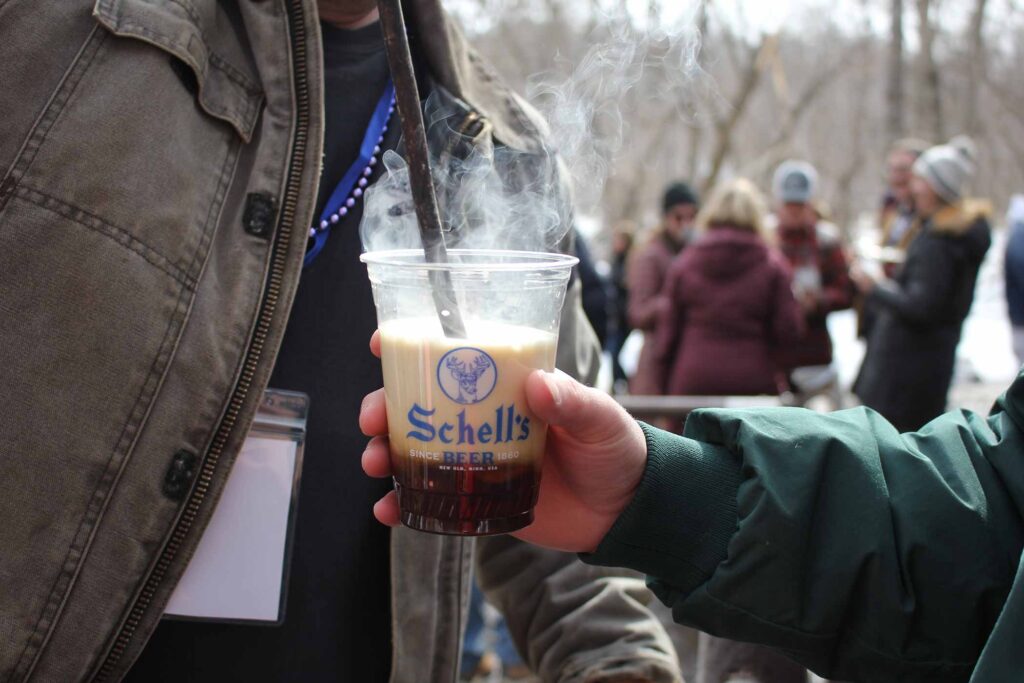 Bock — What is Bierstacheln? Only the coolest thing we've seen lately. A traditional German practice of sticking a hot poker in a malty beer, Bierstacheln further caramelizes any unfermented sugars, creating a foamy, creamy, toasted marshmallowy sensation.
Schell's in New Ulm, MN, somewhat pioneered the style here in the States, hot poking beer since 1986, when Co-Founder Ted Marti decided to showcase his German heritage.
Every year, Schell's hosts a BockFest the first weekend of March (because, yes, it's still very cold in Minnesota during the third month of the year). Beer pokers tend the wood of their firepits, poking the Bock of any passerby.
According to Schell's Vice President of Operations Kyle Marti, the fest attracts somewhere between 6,000-7,000 folks, and he bets "the average is probably one poke per person."
Bierstacheln hasn't quite reached the trend-level status that we're seeing with kölsch service, but it is the coolest thing we've seen since sliced bread.
Which, if you switch out a white slice for a hearty multigrain, toast it, and add a swatch of jam to it, you'll probably hit on some of the notes of Schell's Bock. Now just imagine making that creamier and more indulgent.
Pretty cool, huh?
A Deranged Meditation of Nonsequitur – Burial Beer Co.
Asheville, NC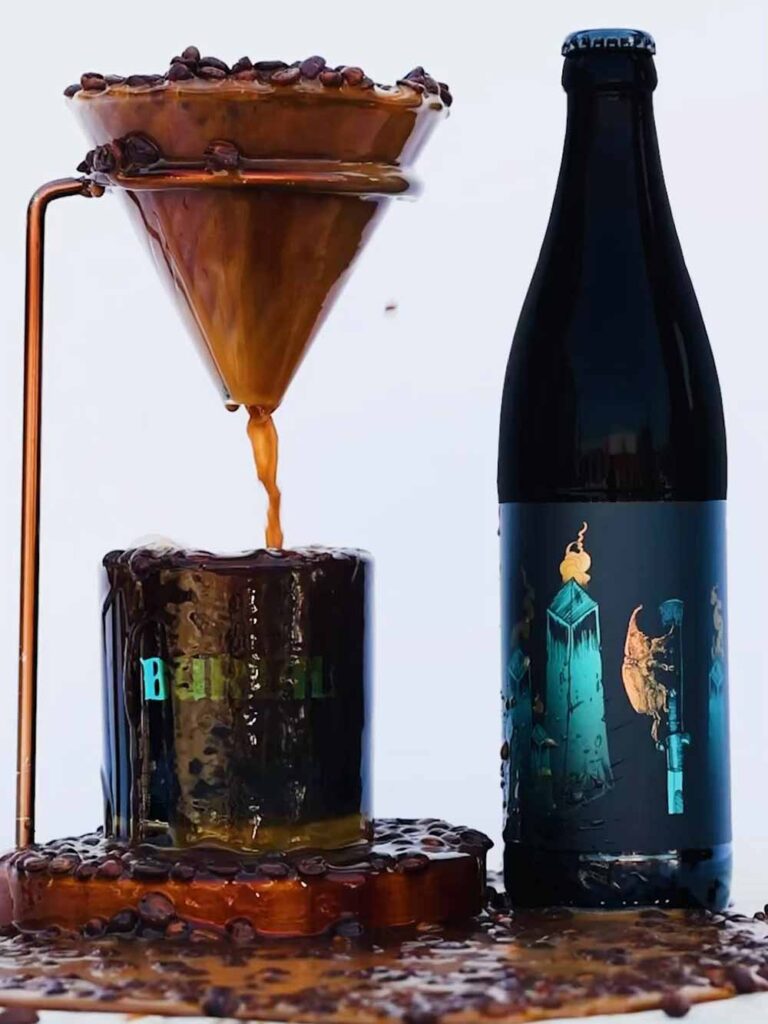 Imperial Coffee Stout — We celebrated National Coffee Day on September 29 the best way we know how: by combining our morning buzz with our afternoon one! Burial recently came out with A Deranged Meditation of Nonsequitur, an imperial coffee stout with, wait for it, decaf coffee. That's a first for us!
And good to know because we've always wondered: Will that coffee stout keep us up at night?
Coconut milk, coconut, dark malts, and vanilla beans share the shelf with Unwind-branded beans from Methodical Coffee. All commingle like milk in a latte for an intensely decadent beer chock full of caramel macchiato vibes, French silk pie, and coffee-soaked ladyfingers.
You know what, never mind, we wouldn't mind staying up all night with this 15% ABV imperial stout. Oh, but that high ABV is probably going to put us to sleep anyway!