Photography courtesy of Grace Weitz (left) and Firestone Walker Brewing Company (right)
While uncovering the best under-the-radar beer states and the best under-the-radar beer cities of 2022, we also discovered something else this year. There are a few historically popular beer states making a big comeback in 2022.
For the past almost three years, the global pandemic curbed travels with drinking culture shifting dramatically. Even in powerhouse craft beer states, ones that had led the craft beer movement in America for years, we saw the struggle.
The hard-hitting craft beer states were hit hard. To be fair, everyone was.
But in 2022, for the first time, we truly felt that things started to return to a new normal.
And with it, we found a resurgence of craft beer in some of those old-school drinking districts.
So we went back, experiencing these states with fresh eyes. And what did we find?
Craft beer Edens, scenes with older breweries whose roots stayed strong, and, incredibly, new places popping up and blooming.
With that spirit in mind (and since it is the holiday season, after all) we wanted to give a special nod to two states making a strong comeback in 2022.
Hop Culture's Two Best Beer States Making a Comeback in 2022
Colorado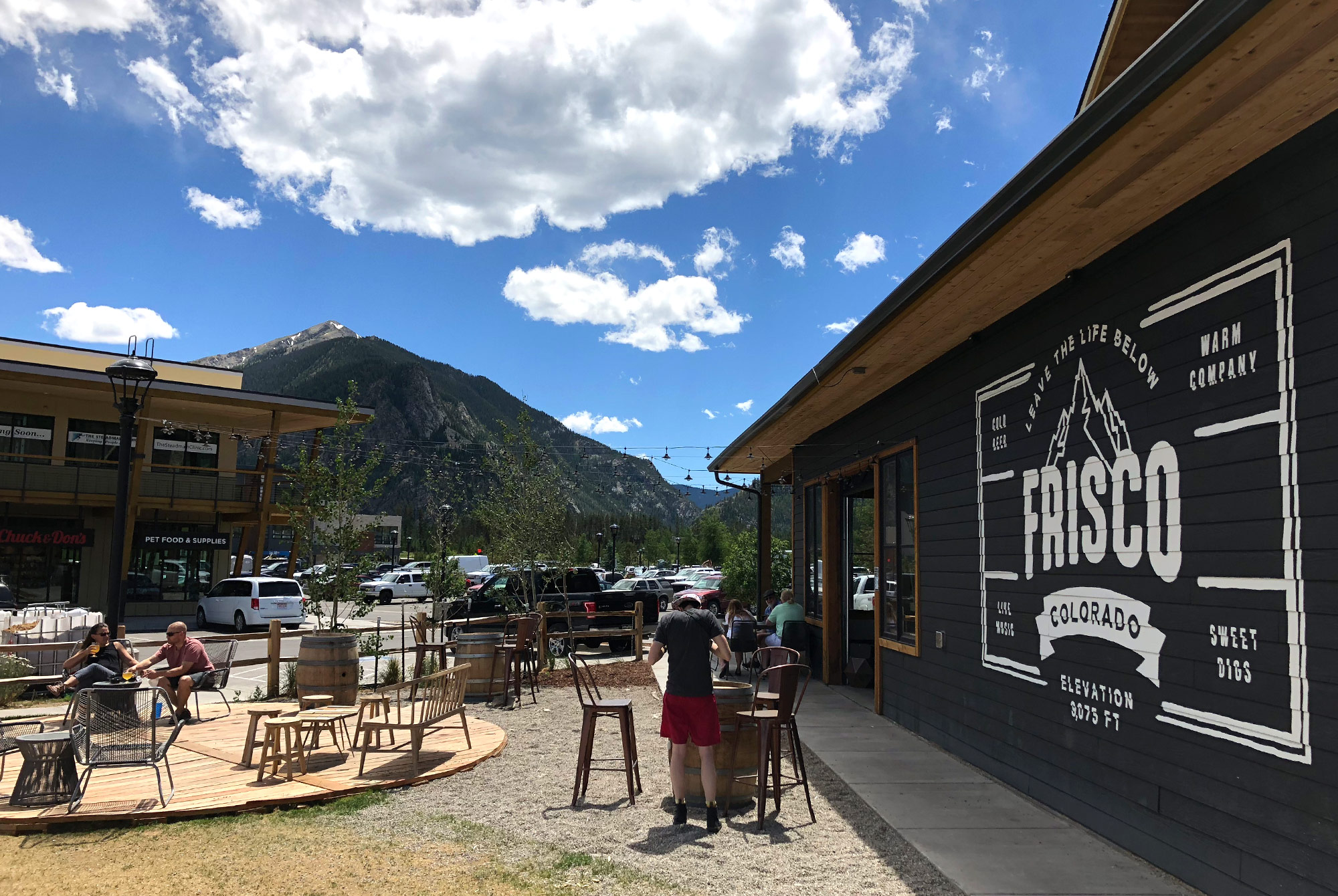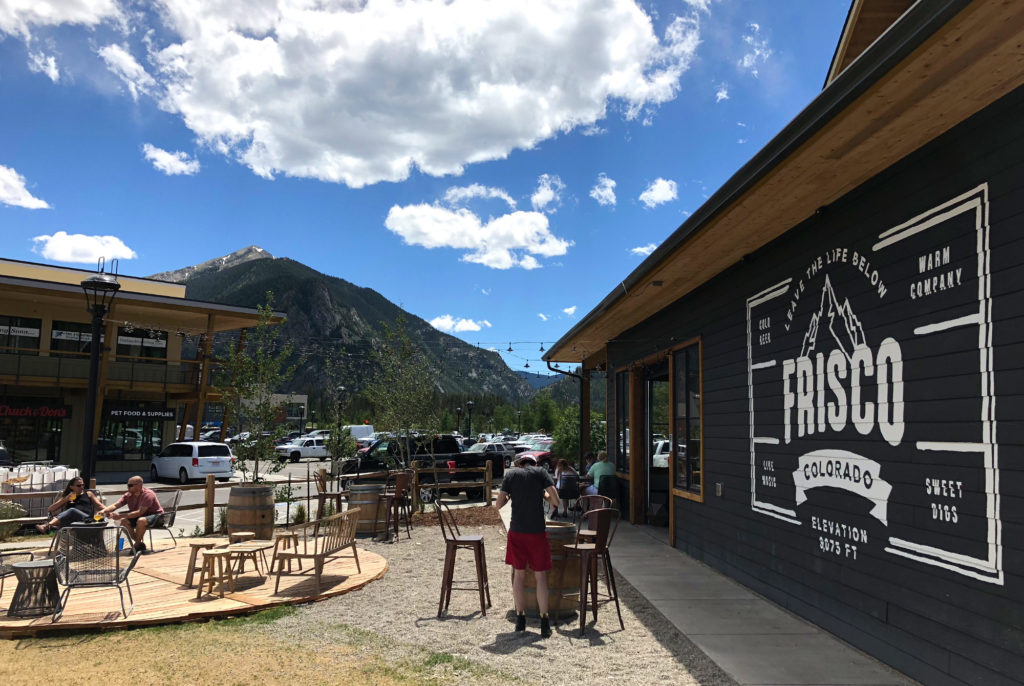 Colorado has been a stalwart state when it comes to craft beer for decades. After all, there is a reason the very first Great American Beer Festival (GABF) took place in Boulder, CO, in 1982.
Boulder itself has some of the best breweries in Greater Colorado.
And even further afield, you'll find some of our favorites such as Outer Range, Primitive Beer, WeldWerks, and Westbound & Down, just to name a few.
But of course, we can't mention Colorado without Denver. The Mile High City has miles of craft breweries (around 148 by all accounts).
After two Great American Beer Festivals (GABF), one Craft Brewers Conference (CBC) trip, and one Zedd's Dead concert at Red Rocks, we thought we'd seen it all.
Boy were we wrong.
When we traveled to Denver this year for the 40th anniversary of GABF, we had a chance to see a new side of beer in the city. And not new because these breweries recently opened, but new because we started to look outside of the well-known and into the more unknown.
But we also realized that Denver itself has changed a little bit.
​​Now, let us be very clear, we love the city's revered breweries such as Bierstadt Lagerhuas, Our Mutual Friend (OMF), Ratio Beerworks (all of which can be found in the RiNo neighborhood), and Cerebral.
But we also found breweries we'd never ventured to.
Such as one making hoppy ales and lagers that rival Bierstadt called Novel Strand. Spoiler alert: We named them our Best Brewery of 2022.
Or another focusing exclusively on Belgian beers—singel, dubbel, tripel, quad, and even a little-known style called brut. Bruz Beers also made our top breweries of the year list.
And another, Jamaican-BIPOC owned brewery called Wah Gwaan, creates beers with ingredients like jackfruit, soursop, hibiscus, guava, and even Durian.
Lastly, Comrade Brewing, whose intense focus on IPAs has nabbed them recognition at the GABF Awards Ceremony and around the local industry. Their beer More Dodge Less RAM won gold in the most competitive category at the GABF Awards Ceremony this year—American Style India Pale Ale. Subsequently, we also named the IPA one of "The 27 Best Beers of 2022,"
To us, it couldn't have been a more perfect trip. And reassurance that one of the most legendary craft beer states in the country is still at the peak of its powers.
Best Under-the-Radar Breweries in Colorado
California
California has always been a craft beer mecca. The Hop Culture team visited many times before the pandemic, hosting several of its iconic festivals on the West Coast (and doing a little surfing). But there is no denying that the pandemic put a dent in the state's seemingly impenetrable armor.
Actually, Hop Culture Managing Editor Grace Weitz moved to Oakland, CA, on March 1st, 2020, mere days before the global COVID pandemic shut down the country. Not quite the introduction she was hoping for when moving to a new place, Weitz pretty much stayed indoors for the better part of two years. She can recount from firsthand experience how the state struggled, opening up way more slowly than many others.
Starts, re-starts, and stringent rules, although absolutely necessary, put a strain on many small businesses, including breweries.
In fact, one might say California didn't really fully welcome back a robust drinking culture until early this year. So for the first time, Weitz finally had a chance to really travel around and visit breweries across the state.
For instance, a trip up to Sonoma County to drink at Russian River, HenHouse, and Moonlight Brewing, whose Death & Taxes black lager made our list of "The 27 Best Beers of 2022,"
Or down to the Central Coast to visit Firestone Walker in Paso Robles, CA, for their anniversary blending. Or There Does Not Exist in San Luis Obispo while on a surf trip with her wife.
A Friendsgiving jaunt to Palm Springs meant passing through Los Angeles to grab a beer at Highland Park and Homage.
Even just in The Bay Area itself, she made it to breweries such as the historic Anchor Brewing to host a panel on "What Is Hype Beer?," Fort Point Beer Co. when they introduced a new menu concept, Fieldwork when they opened their eighth location, Humble Sea when they opened their now not-so-new taproom in Pacifica, CA (and another in Felton, CA), The Rare Barrel before selling to Cellarmaker last month, Cellarmaker for that matter for late-night Detroit-style pizza and beer, Temescal for several birthdays and Queer First Fridays, and so many many more.
Plus, she has more trips planned, including one down to our Best New Brewery of the Year, Fox Tale Fermentation, up to Sierra Nevada and Moksa next week, and eventually further afield to Around the Horn and Slough Brewing Collective (another top brewery of the year).
All in all, Weitz can safely say that craft beer in California is back, baby.
As we're sure you've gathered by now, one just has to read through our pieces on "The 14 Best Breweries of 2022," "The Best New Breweries of 2022," "The Best Hidden-Gem Places to Drink in 2022," and the "The 27 Best Beers of 2022," to find a smattering of places representing this state.
Then, you'll understand just how California has made a roaring comeback. We might not go so far as to call it a second gold rush, but all signs point to a golden future for the Golden State.